Dieser Artikel ist auch auf Deutsch verfügbar. Click here to find out more about China!
After 61 exciting, crazy, exhausting and very productive days in Beijing, South Korea, Japan, Taiwan and the USA and more than 38.000 kilometers on airplanes, trains and buses I am finally back home!
I mostly stuck to my planned route, but had to make major last-minute changes sometimes. That's because something I didn't think would be a real problem suddenly turned into a very big problem:
The weather
The last week of September and the month of October used to be a very good time to travel to South Korea and Japan. Not as hot as in Summer, the Typhoon season (July to September) was already over, it wasn't too cold yet, there wasn't much rain, and the trees glowed in yellow and red. That's no longer the case. I think from 2017 on it is safe to say that climate change has pushed the typhoon season back and it can now get very, very uncomfortable until late October.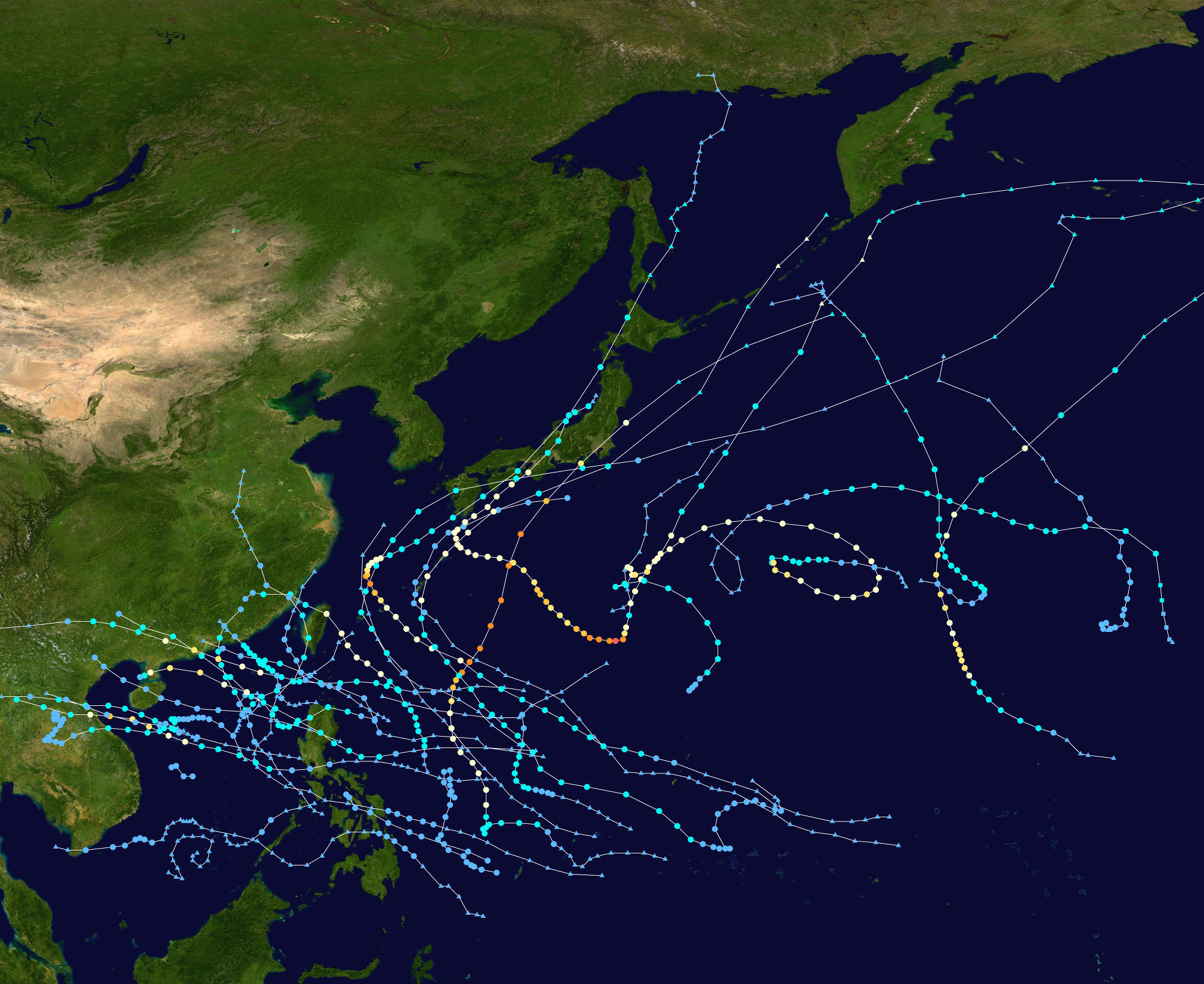 There have been some typhoons in October in the last couple of years, but the majority always fell into August and September. Beijing and the first week in South Korea were okay, but after that the sky grew darker and it was raining much more often. During my three and a half week trip through Japan alone the country was hit by one Super Typhoon and two tropical storms.
I thought about aborting the whole trip and going somewhere else in the middle, but the weather wasn't really that much better anywhere in Asia within a 3000 kilometer radius.
Theory and Practice
Here's my actual route with all the glorious details. In total I've traveled 31.113 kilometers on airplanes, 6590 kilometers on trains and 1005 kilometers on buses. There will be an article for every destination, I've already posted a few, but then it became way too stressful to keep it up…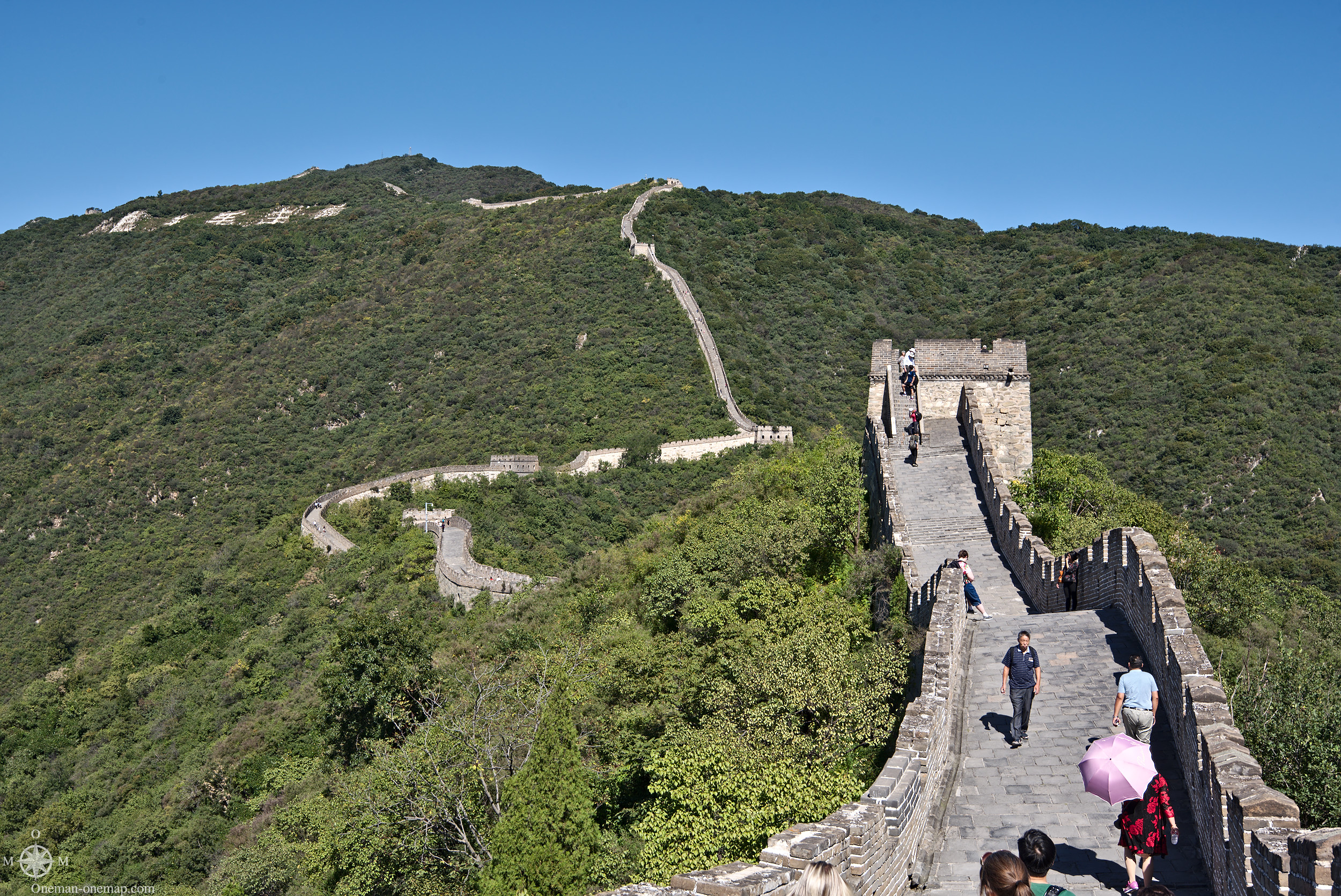 Day 3: Tianamen Square and Forbidden City. It was gloomy in the morning, but that could have been because of the smog. Took a lot of nice pictures anyways.
Day 4: Travel to Seoul in South Korea.
Day 5 to 8: Walking around Seoul, the weather was good to excellent.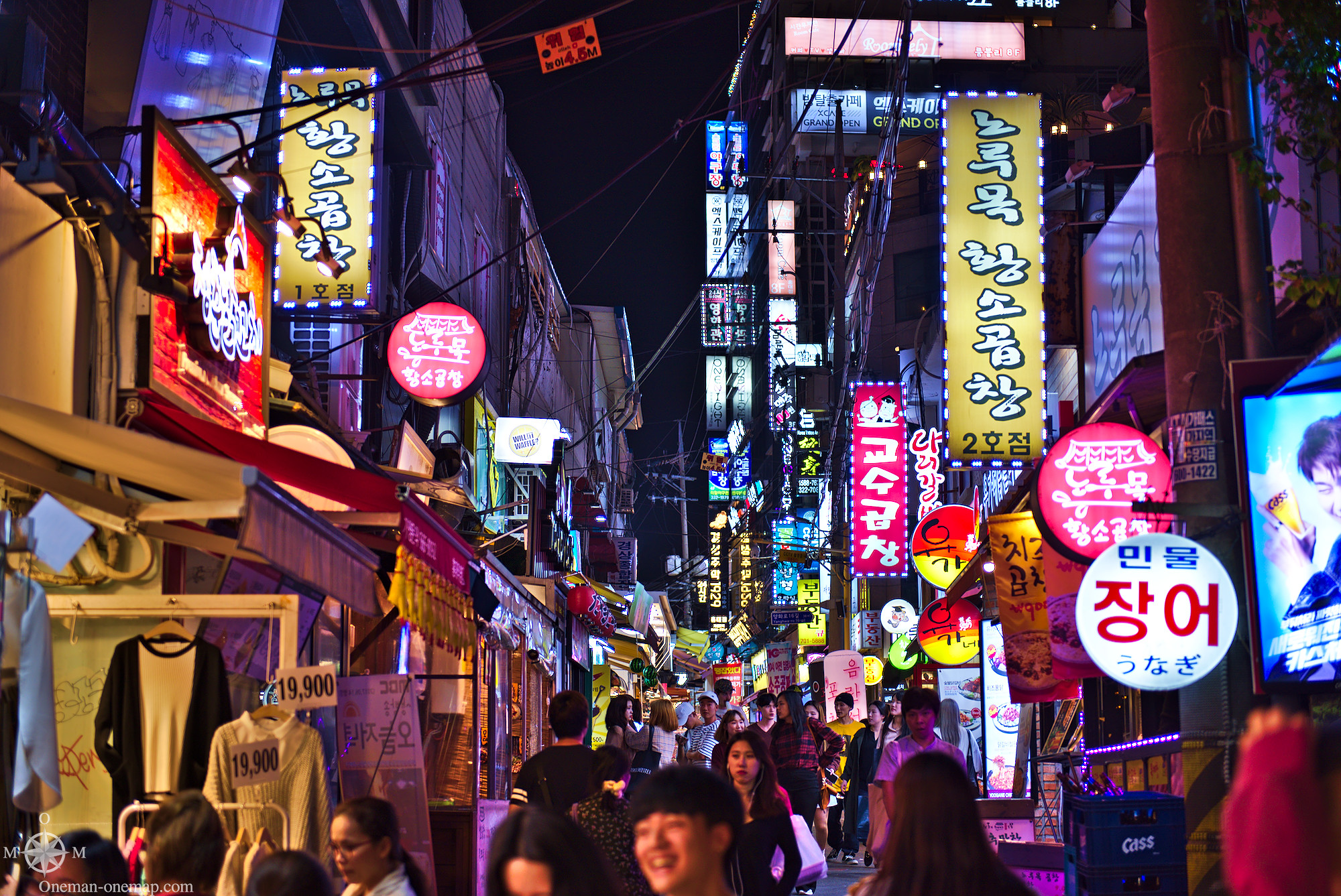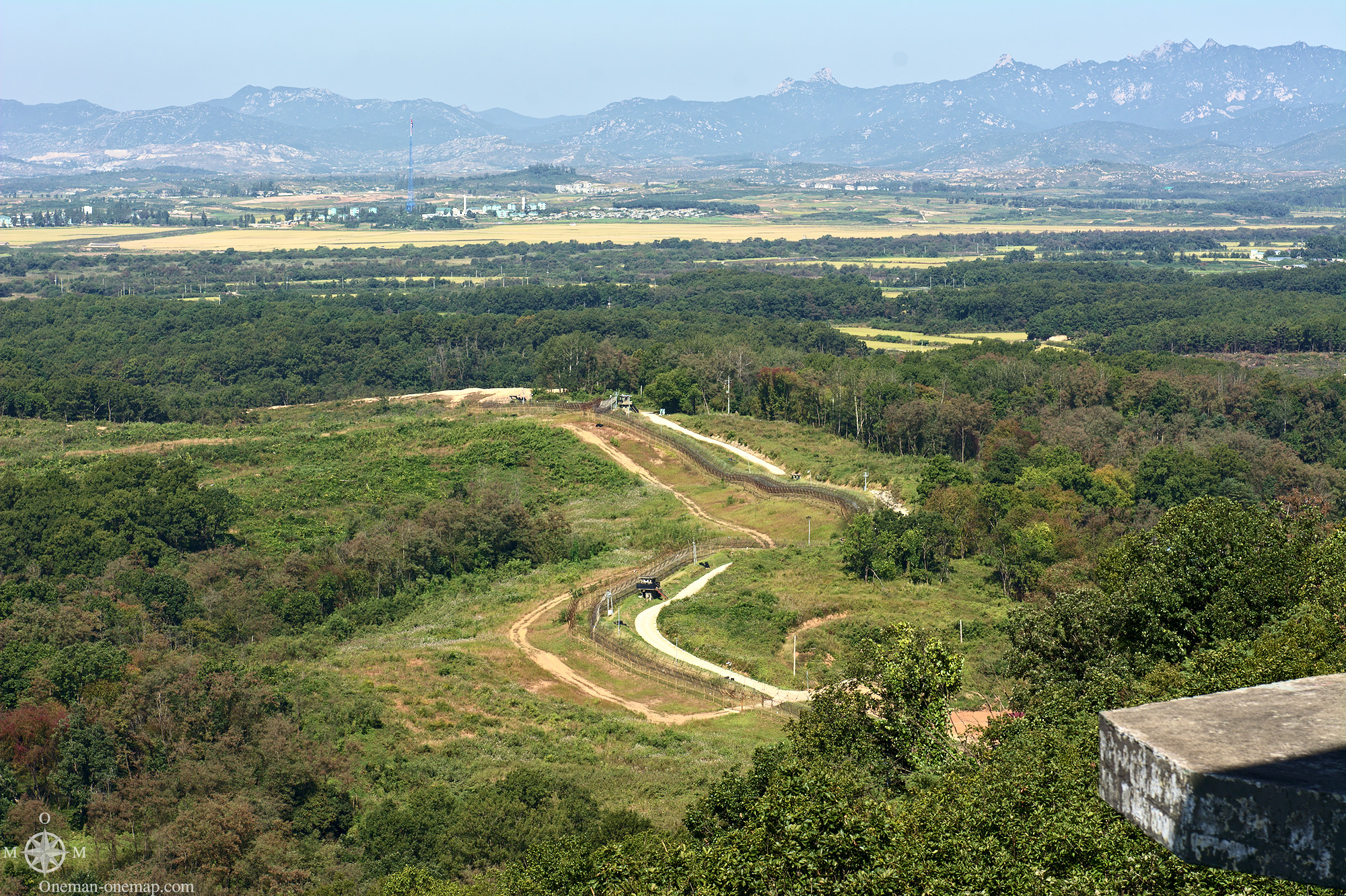 Days 10 and 11: Andong Mask Festival and a Trip to the Dosan Seowon Academy. Good weather during the first day, the second day was cloudy and at night it started raining cats and dogs. The shorts had to go back into the suitcase, not it was time for Jeans and a Jacket. I recommend seeing the Andong Mask Festival, especially if you also go to see the firework at Hahoe Folk Village 🙂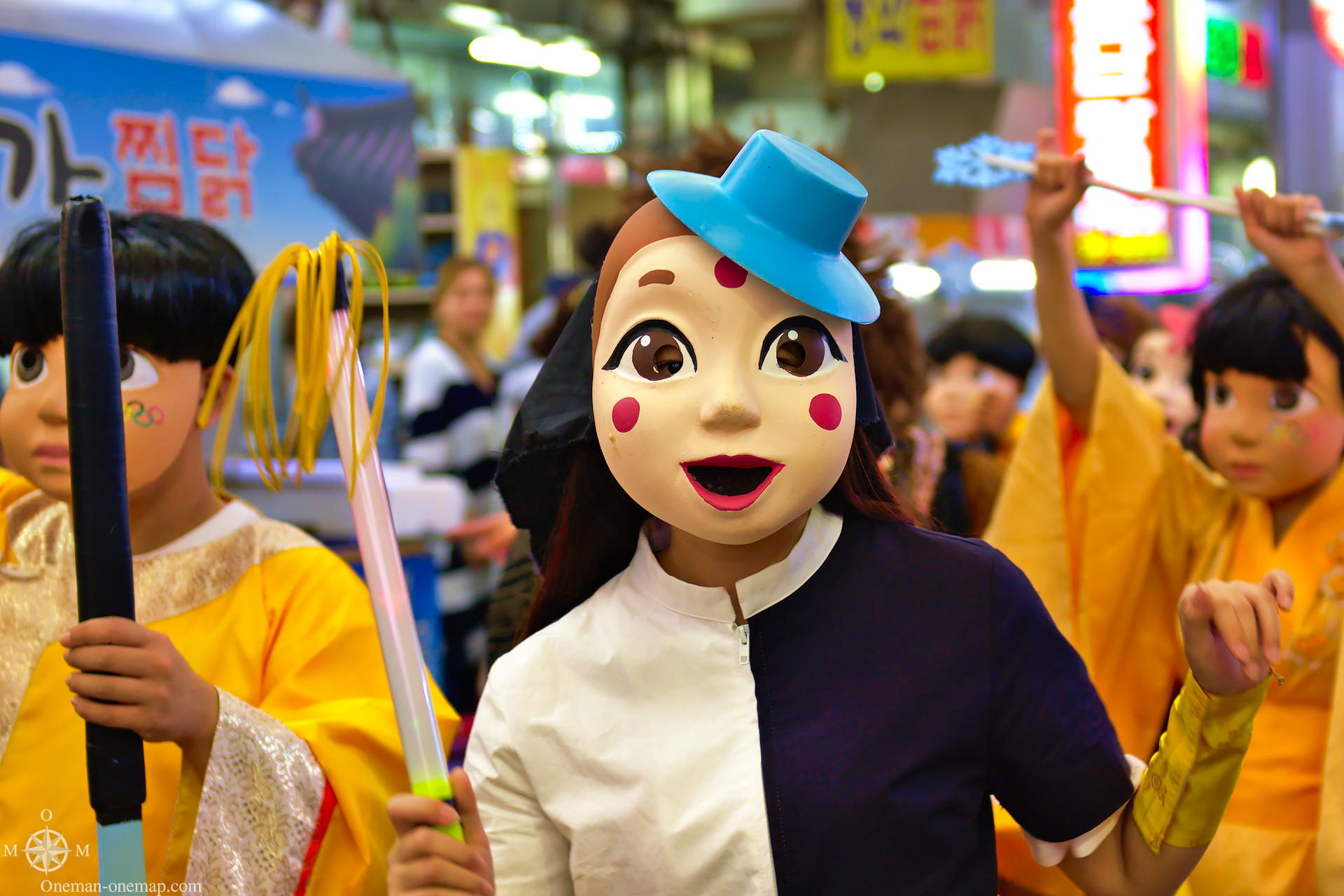 Day 12: With the bus to Gyeongju in the morning, then a drive around the city on a bicycle. The weather didn't change and was bad again.
Day 13: More city exploration by bike. Cloudy, but okay.
Day 14: A bike trip to and a hike up on Namsan Mountain. It was still cloudy, so at least the sun didn't burn my skin, but it was quite hot and humid. I didn't really know if this was good or bad for hiking.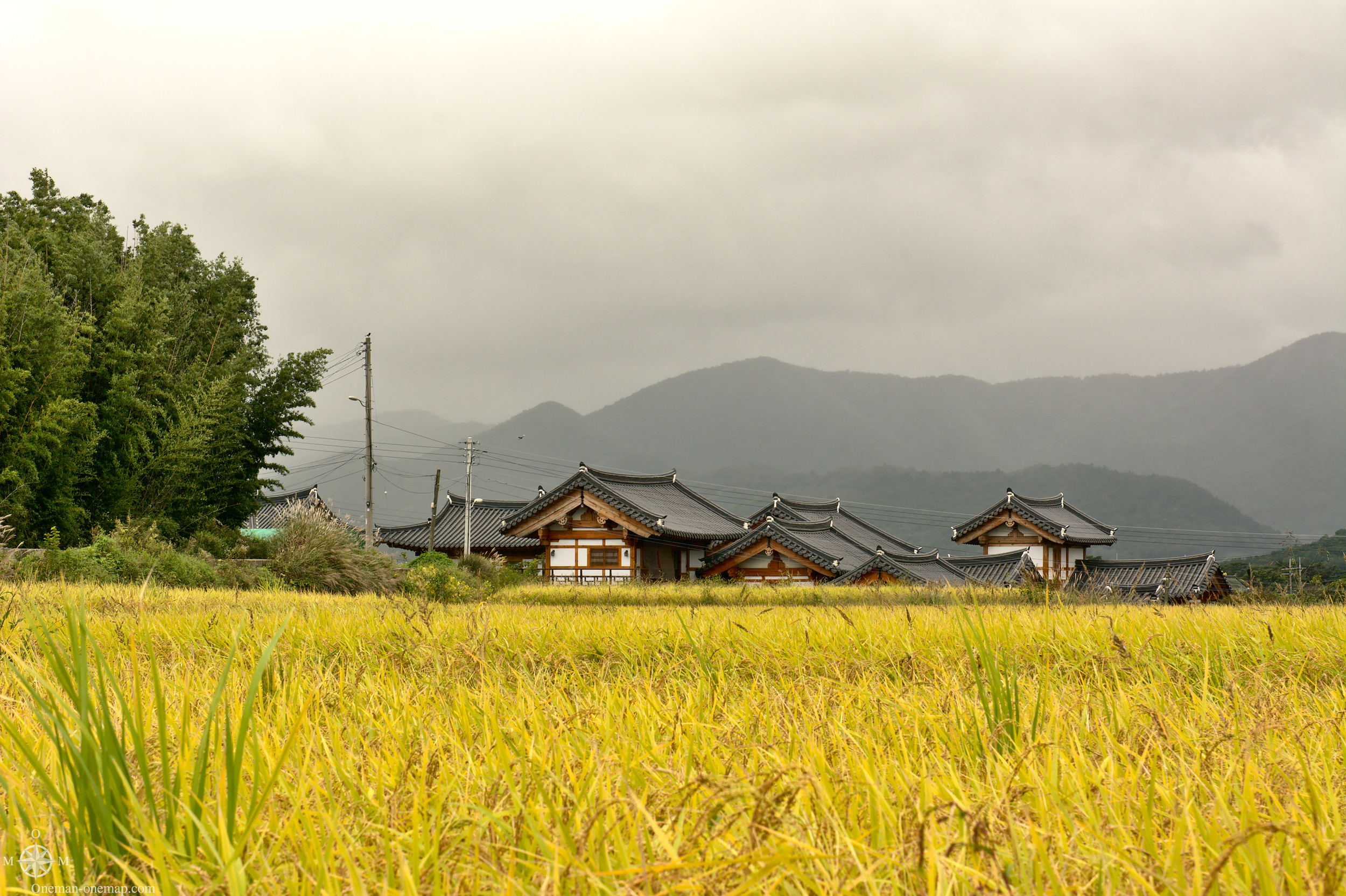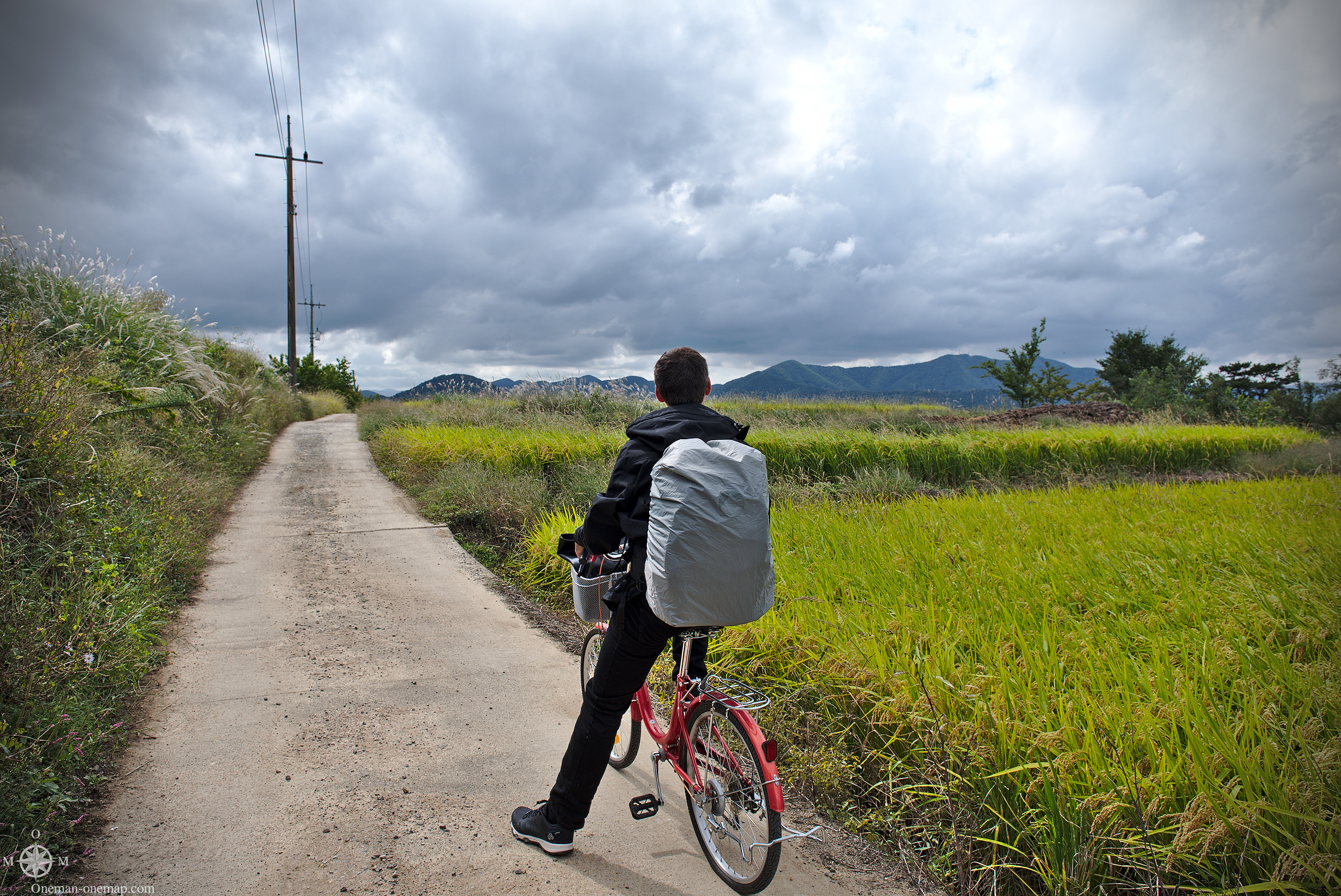 Day 15: To Busan by train in the early morning.
Days 16 and 17: It had been nothing but clouds and rain for the last week. Busan is not the most beautiful place, so I had initially planned to do some day trips to more beautiful areas. Slowly some general dissatisfaction kicked in.
Day 18: Travel to Tokyo in Japan. The weather there was suddenly good again, and on the very first day I managed to take this beautiful picture of the Tokyo Metropolitan Government Building 🙂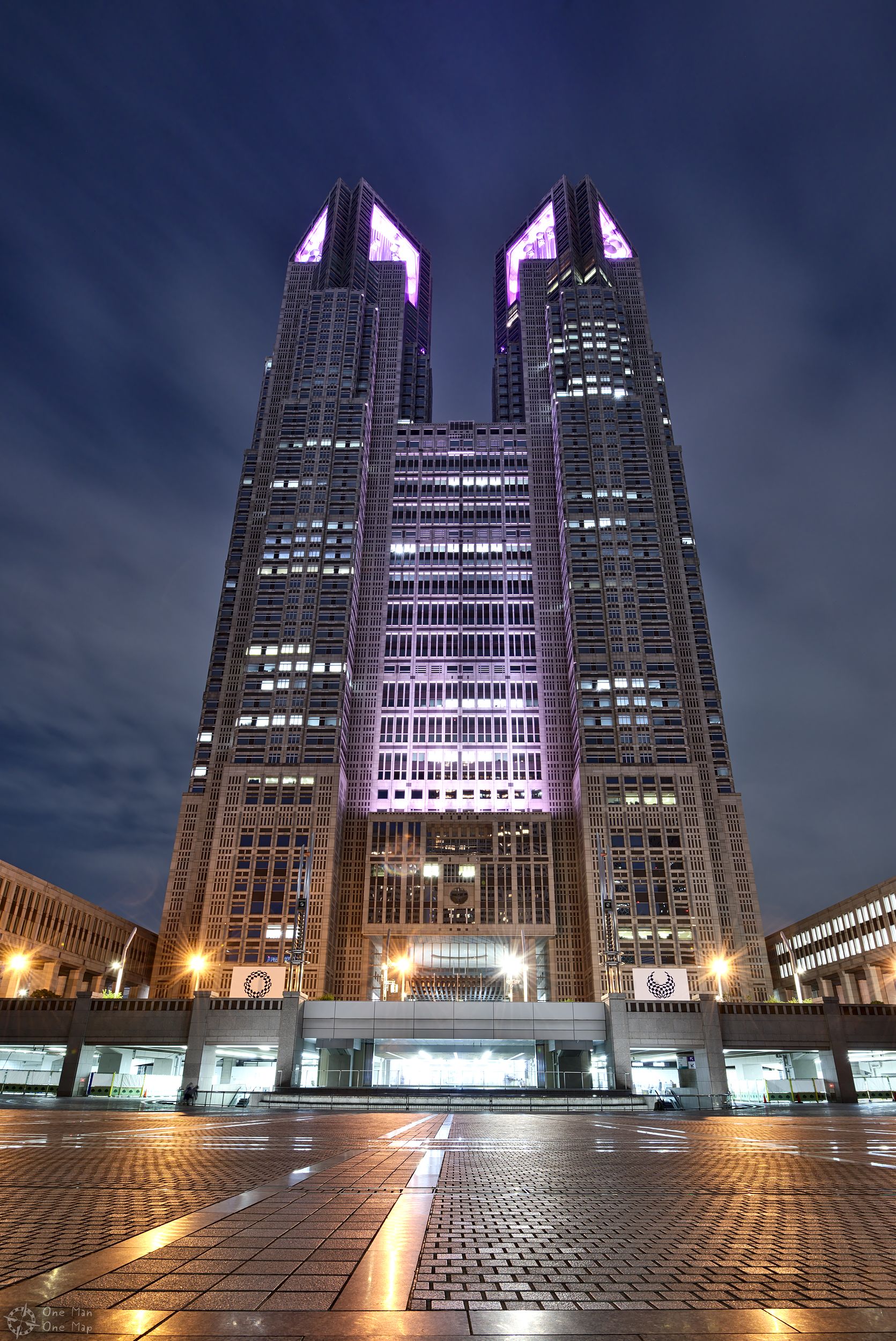 Day 19: Good weather, but according to the weather forecast it wouldn't stay like that for long. So I decided to move all day trips from Tokyo to the next days and go to Tokyo itself later.
Day 20: Trip to Enoshima. A truly beautiful place, I took some very good nature shots here.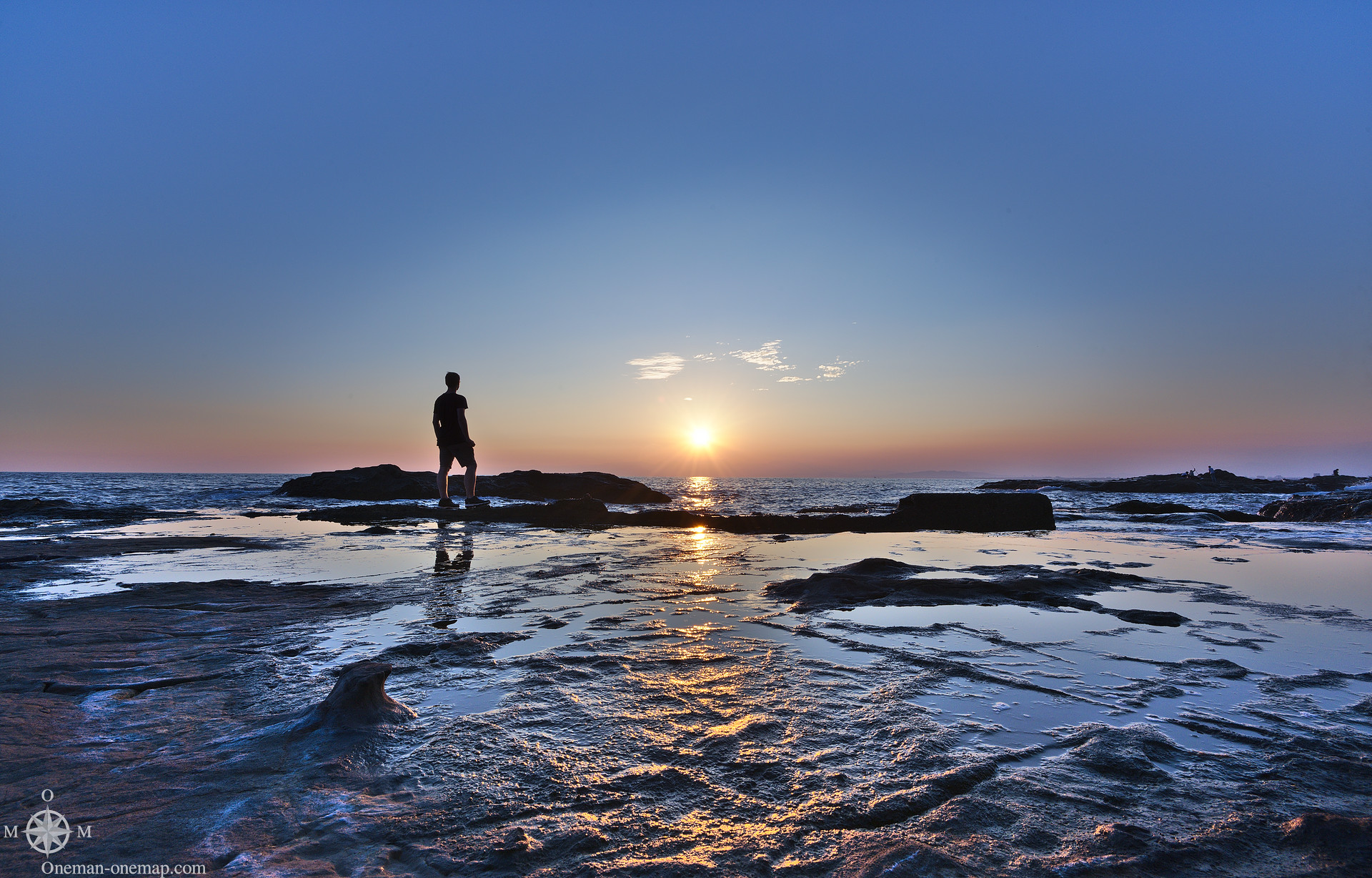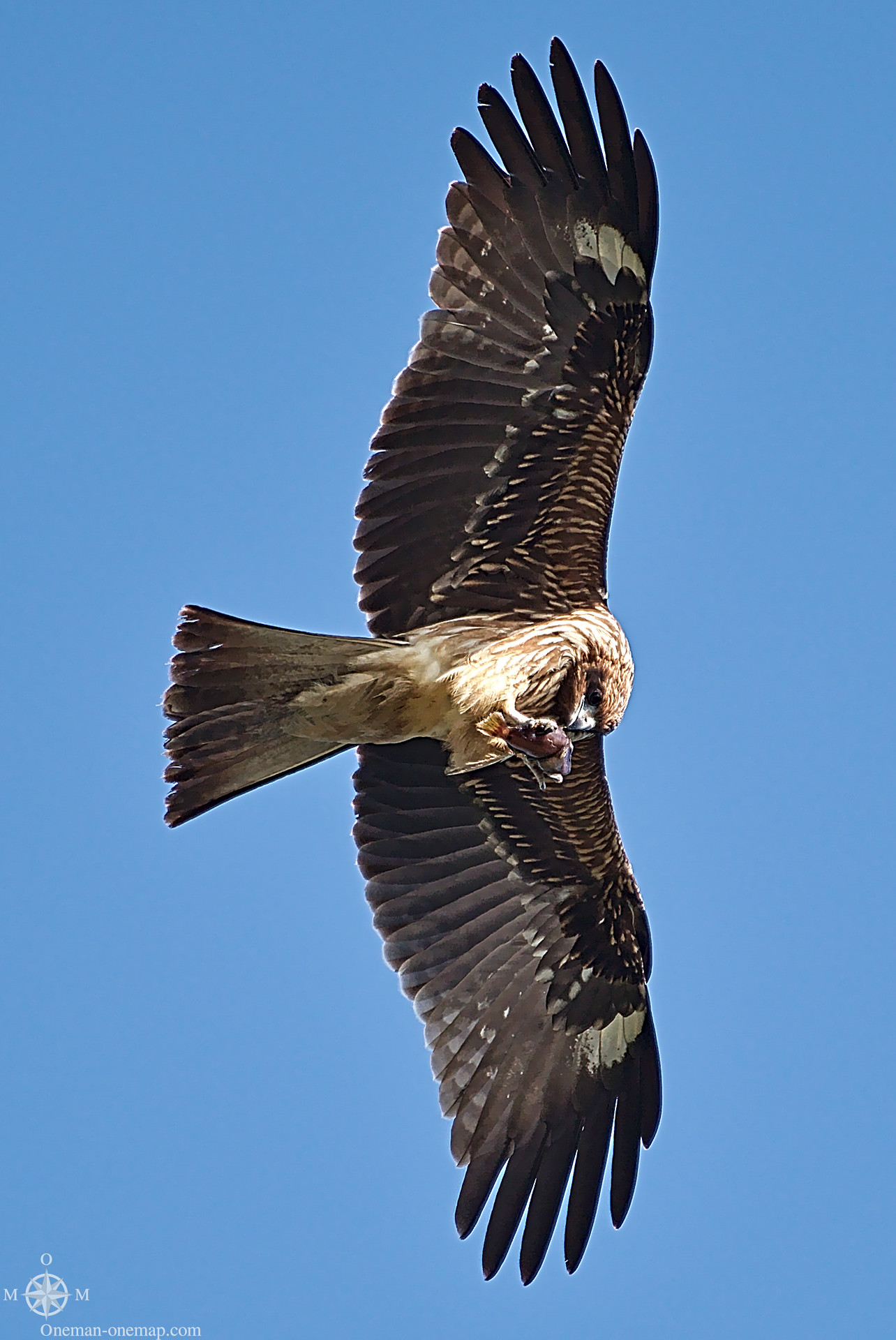 Day 21: My JR Pass was valid from this day on, so I boarded a Shinkansen for the first time in my life, went to Odawara and then continued using the Hakone Tozan Line, a cable car and a ropeway up to the top of the Ōwakudani volcanic valley on the Mount Hakone volcano. The way back went across Lake Ashi. Excellent weather, and the Japanese transport infrastructure easily rivals Switzerland!
Day 22: Trip to Kamakura. On a bike in shorts, speeding from one temple to the next, but a single day was simply not enough…
Days 23 and 24: All around Tokyo using the Metro, from Shinjuku to Shibuya down to Odaiba. I decided to split the photos into two categories: Tokyo by Day, and Tokyo by Night.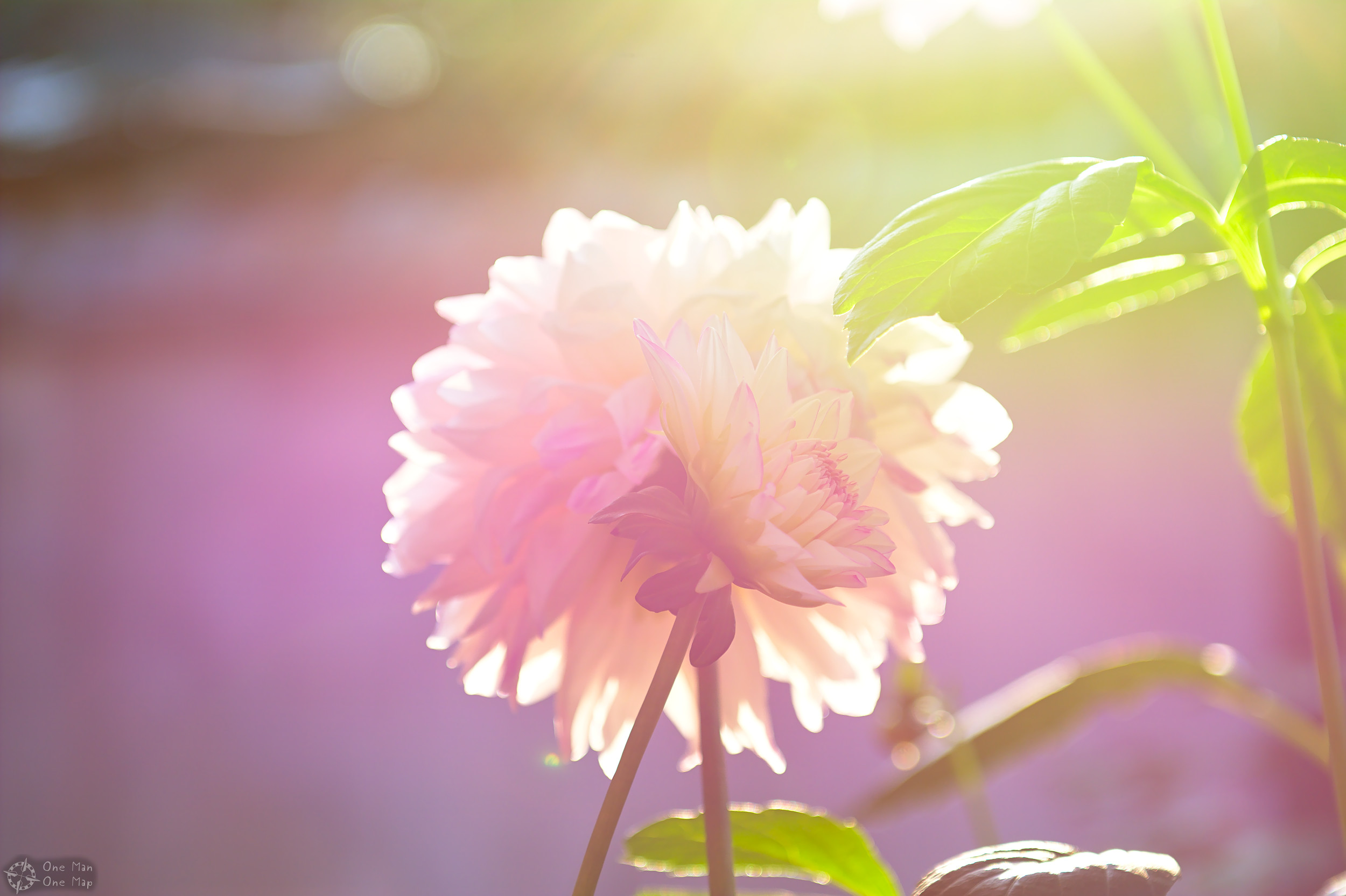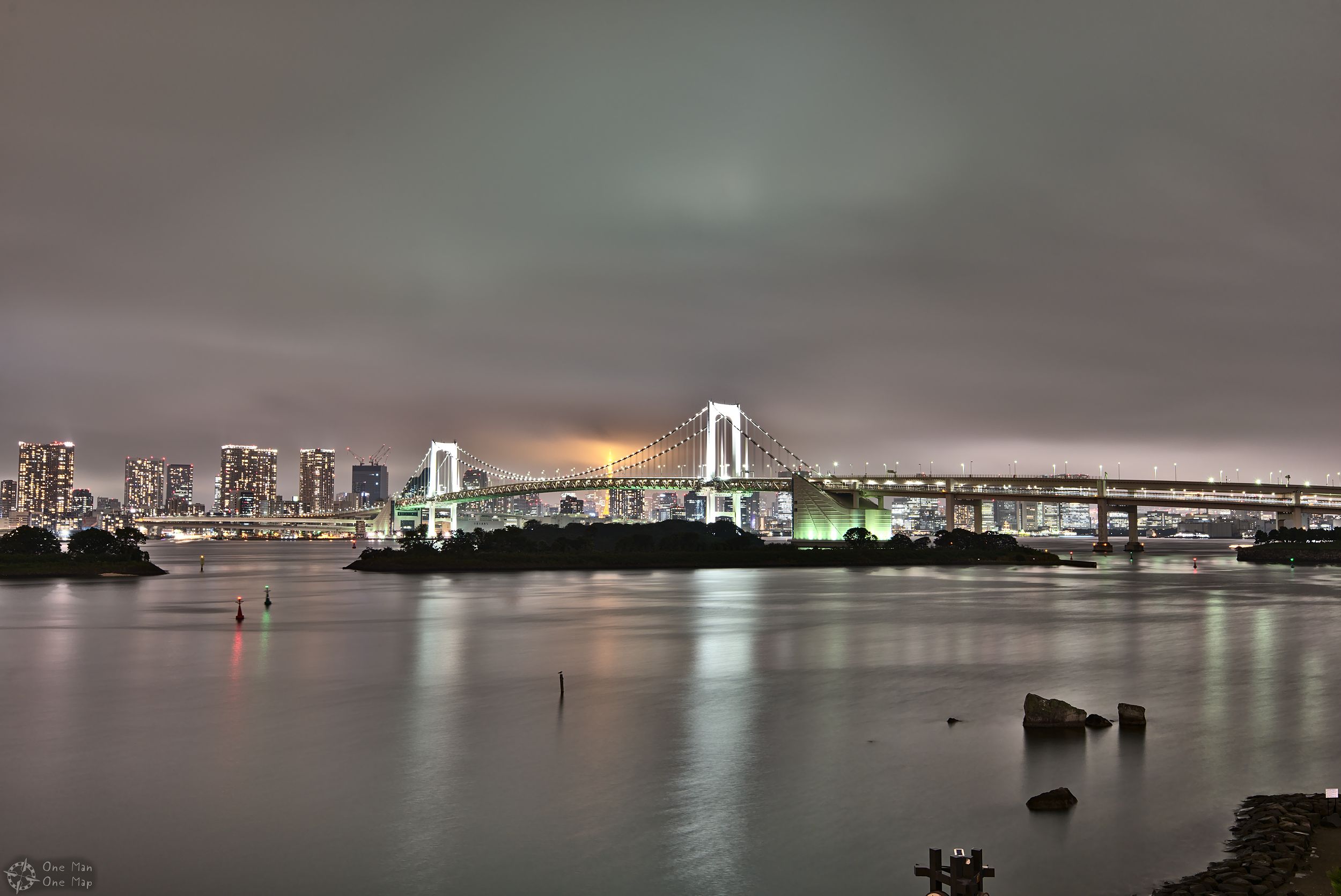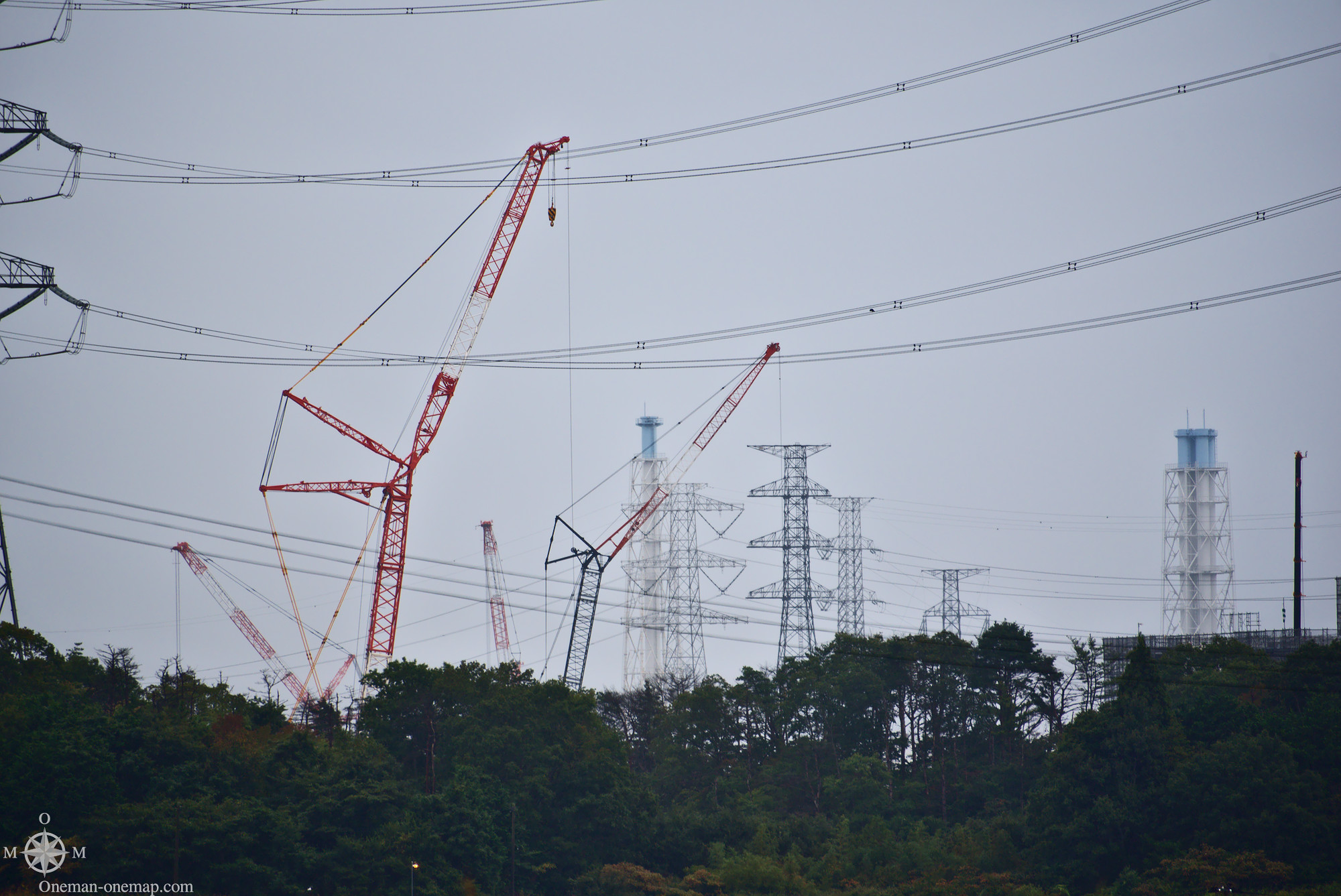 Day 26: There was a ~90 minute interview with one of the survivors of the 2011 earthquake, tsunami and nuclear disaster. Then we went to the ruins at the coastline in Karin's car, walked through the "ghost town" of Namie, and drove past the damaged nuclear power station at a distance of just two kilometers. A difficult, thought-provoking and exhausting day, and the clouds created the matching mood. On to Nikko by train in the evening.
Day 27: Toshogu Shrine in Nikko is not just a World Cultural Heritage site, but it also hosts the Hyakumono-Zoroe Sennin Gyoretsu, the "Parade of the 1000 Samurai", every year in mid-October. About 800 participants in many different historically accurate costumes marched through the shrine two times, a impressive sight.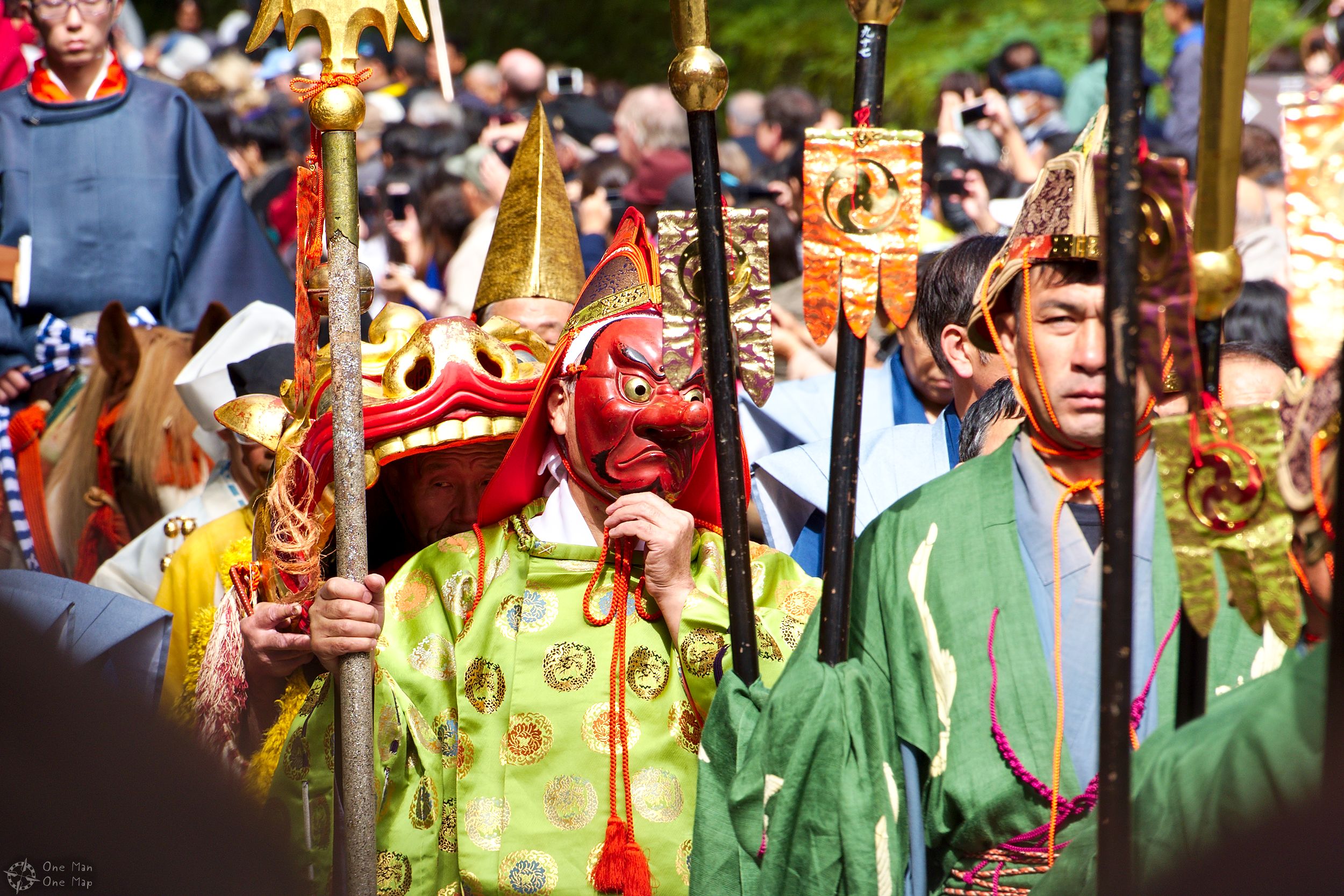 Day 28: Clouds and rain again, and the mountains were even hidden behind thick fog. The thermometer fell down to five degrees Celsius, from now on it would be jeans and a jacket and no more shorts for a while. Despite the bad weather I went on a day trip to the Kegon Falls and Lake Chuzenji.
Day 29: To Kyoto by train in the morning. I had planned to stay in the area for five days, but then Super Typhoon Lan hit Japan. It was raining cats and dogs all days, and the best idea I could come up with was to jump on a Shinkansen and go to the one place with better weather: Okayama, 220 kilometers to the south-west. That day I learned to honor the true value of a JR Pass: Instead of having to hold out a typhoon in Kyoto, I was able to walk through one of the three most beautiful gardens in Japan in sunlight. Then I went back to Kyoto in the evening.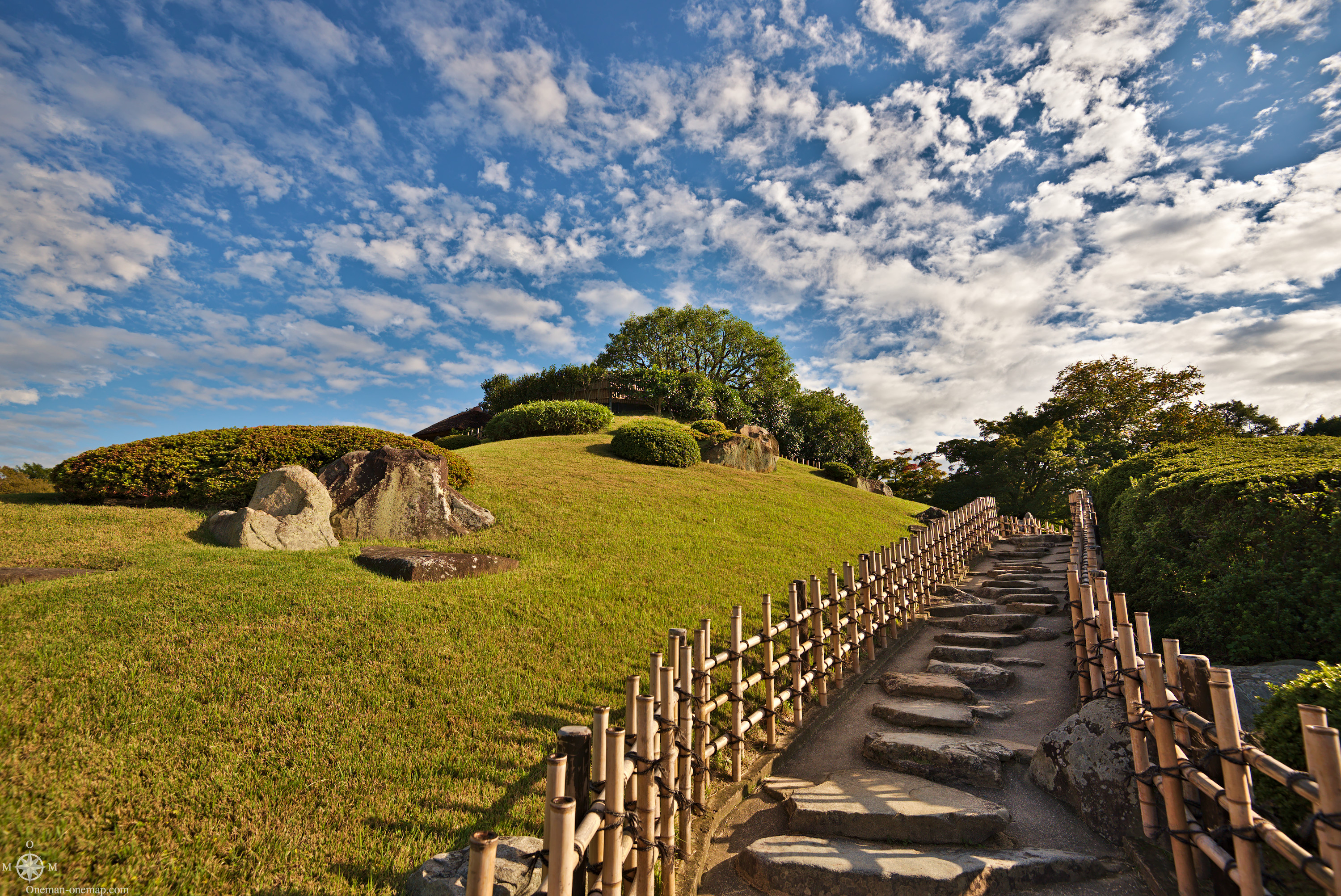 Days 30 and 31: According to the weather forecast, Super Typhoon Lan would hit Kyoto with wind speeds up to 130 kilometers per hour. So I canceled my stay there, took my JR Pass and my luggage, jumped on a Shinkansen again and just went "past the typhoon" all the way down to Fukuoka, a distance of 664 kilometers. The plan didn't work out completely, wind speeds in Fukuoka also peaked at 105 kilometers per hour, but it still felt much nicer than in back in Kyoto. And it was the time of the Fukuoka Oktoberfest…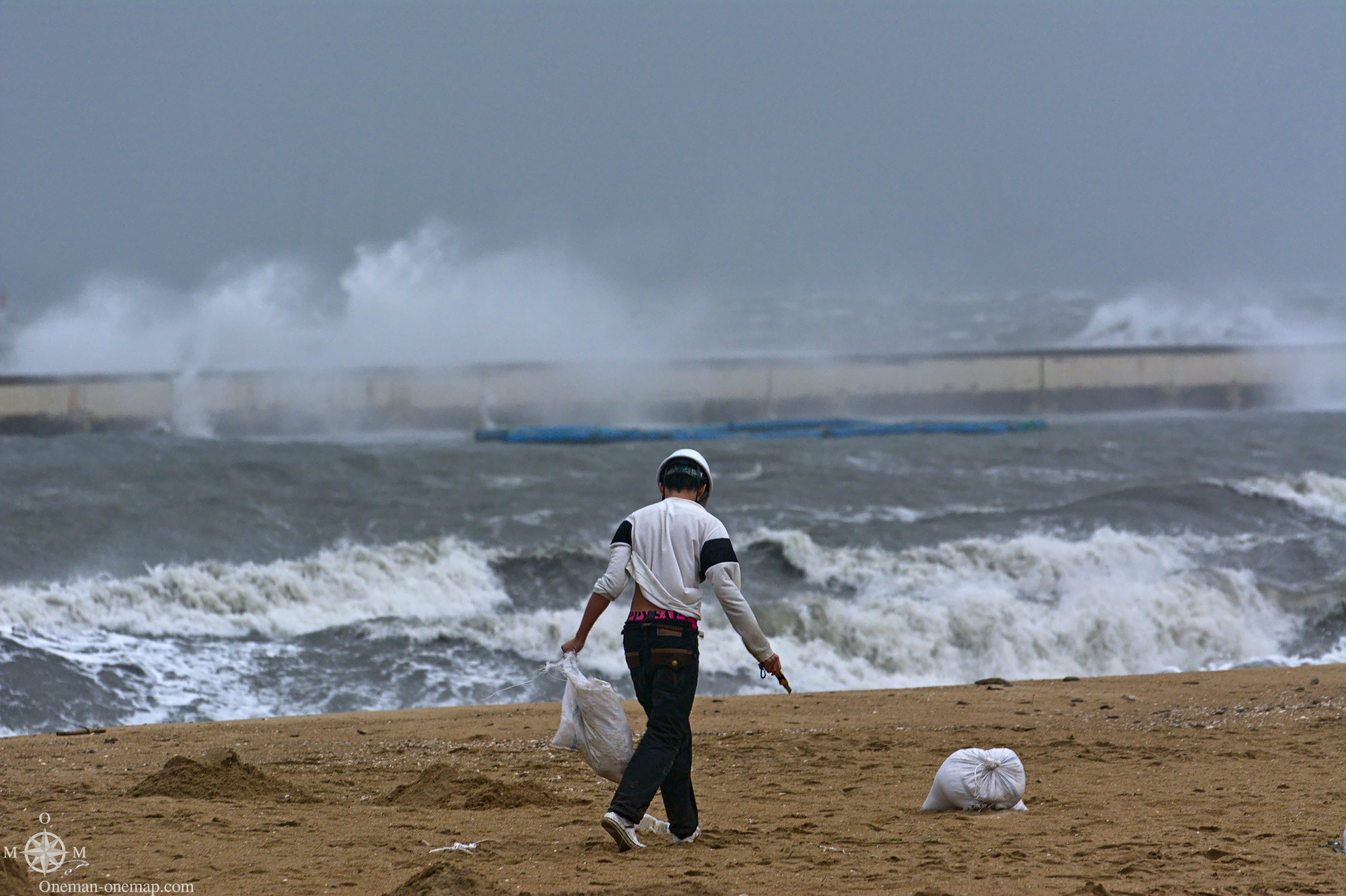 Day 32: By now I had learned how far a Shinkansen can take you in a very short amount of time, and that it was pointless to sit in the rain somewhere when you had a JR Pass anyways. So I drove the 290 kilometers down to Kagoshima between brushing my teeth and breakfast and hopped on the ferry to the volcanic island of Sakurajima. An excellent idea, just like escaping to Okayama a couple of days before. Another day spent outside in the sun instead of in a cafe or a hotel room!
Day 33: Super Typhoon Lan had reached Tokyo in the meantime, so I took a Shinkansen back to Osaka to continue where I had deviated from my planned route. Due to the typhoon I had racked up a 2300 kilometer "detour" by train over the last five days, but it was worth it. Also it sounds much worse than it was, on the Shinkansen network you can cover that distance in just eleven hours…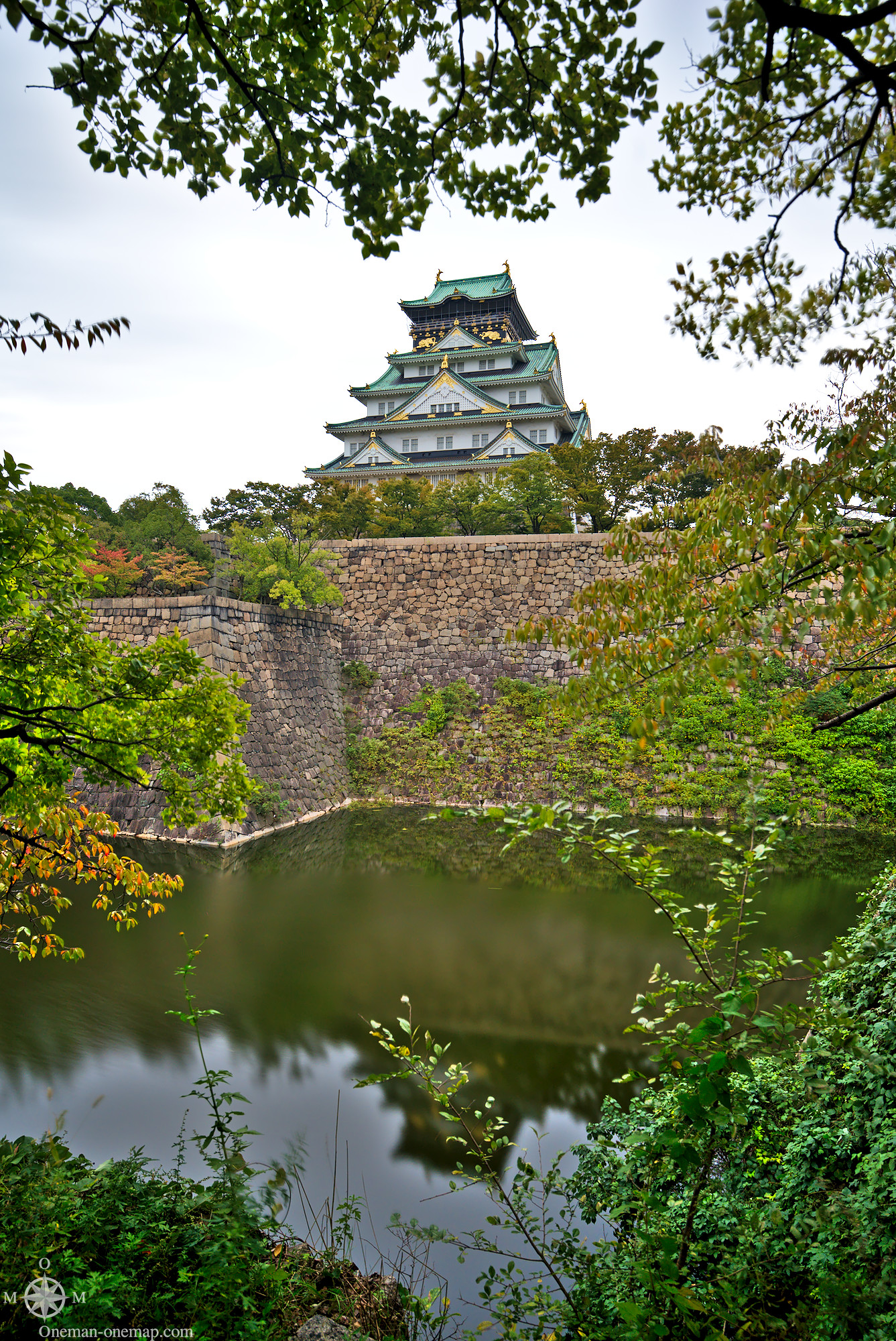 Day 34: A beautiful day in Himeji, mostly because of the world-famous castle.
Day 35: I tried to make up for the five lost days in Kyoto in a single day, and it even worked out surprisingly well! In the evening I continued to Hiroshima by train.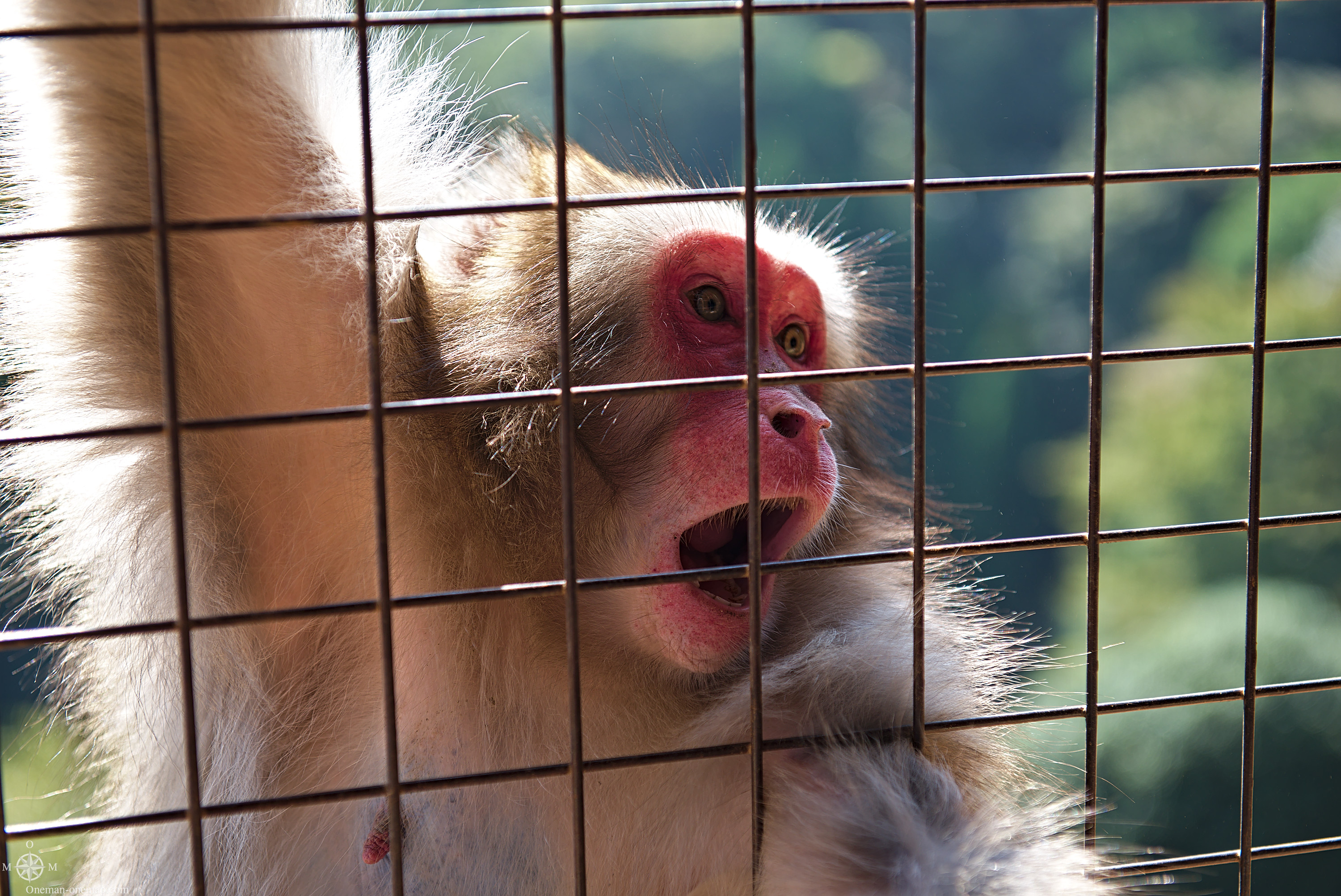 Day 36: I boarded a regional train and a ferry and went to the "shrine island" of Miyajima. Probably everybody has already seen a picture of the great Torii standing in the water, and I managed to take a very beautiful picture at sunset.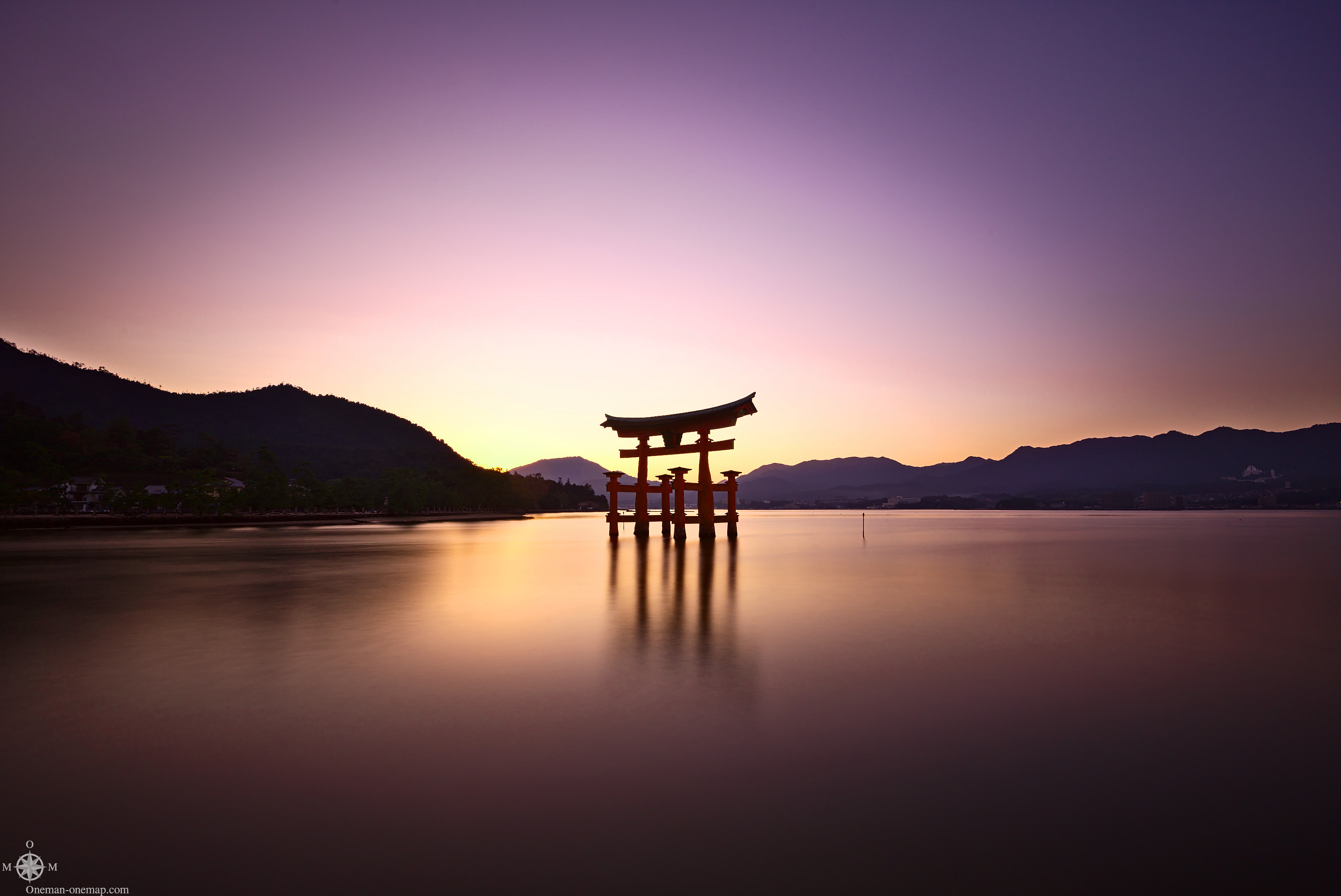 Day 37: Rain in Hiroshima, and for a change it actually fit with the Yokogawa Zombie Night event at Yokogawa station.
Day 38: A day in and around of Peace Park and the Hiroshima Peace Memorial Museum. On to Nagasaki in the evening.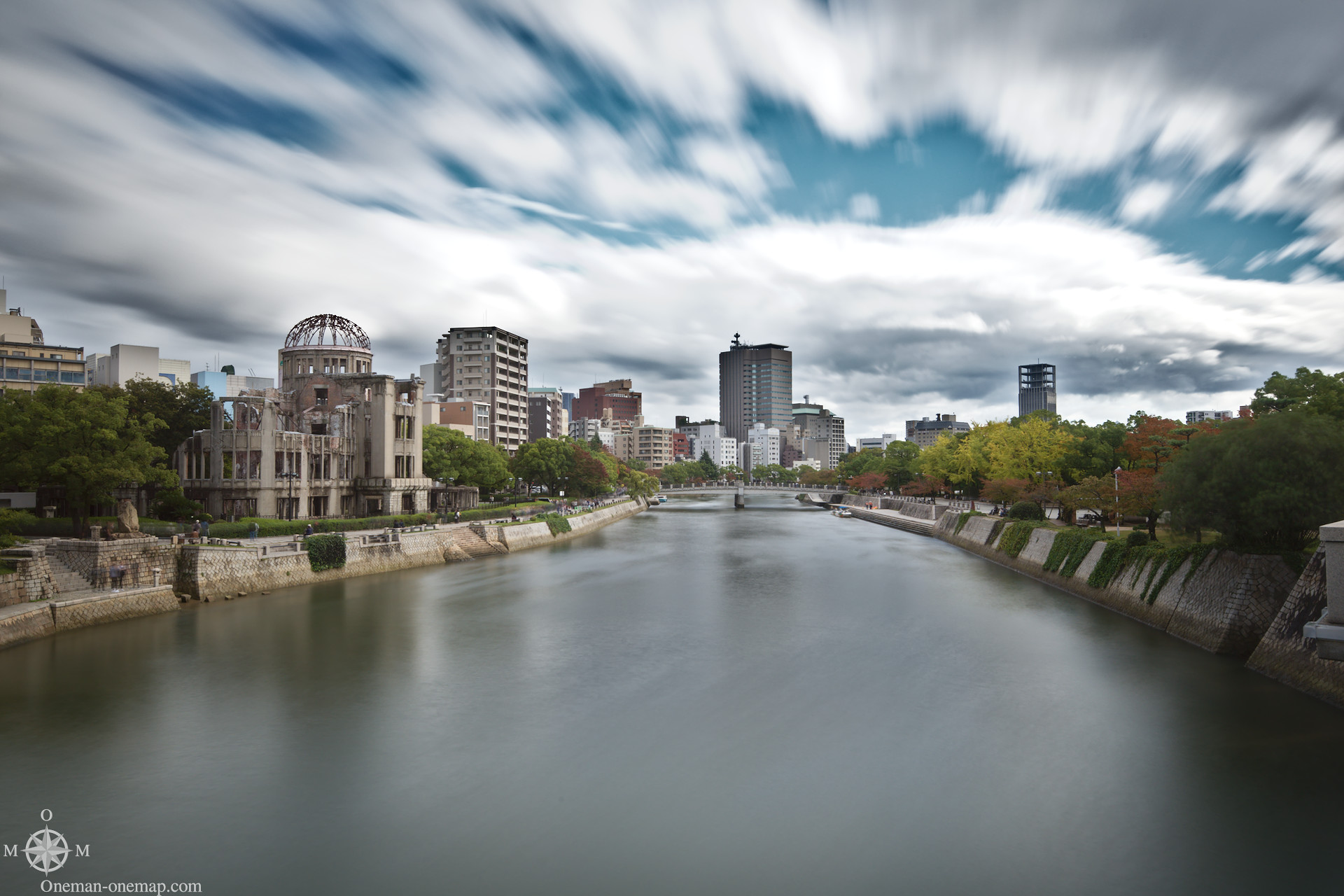 Days 39 and 40: My last two days in Japan, and Nagasaki was a very nice place for the end of the trip. Sadly the wind was too strong for a trip to the "warship island" of Hashima, and it was bitingly cold, but now I'm a star on Japanese TV (more about that later)… *cough*
Day 41: Travel to Taipei in Taiwan. 27 degrees Celsius, finally the shorts could come out of the suitcase again!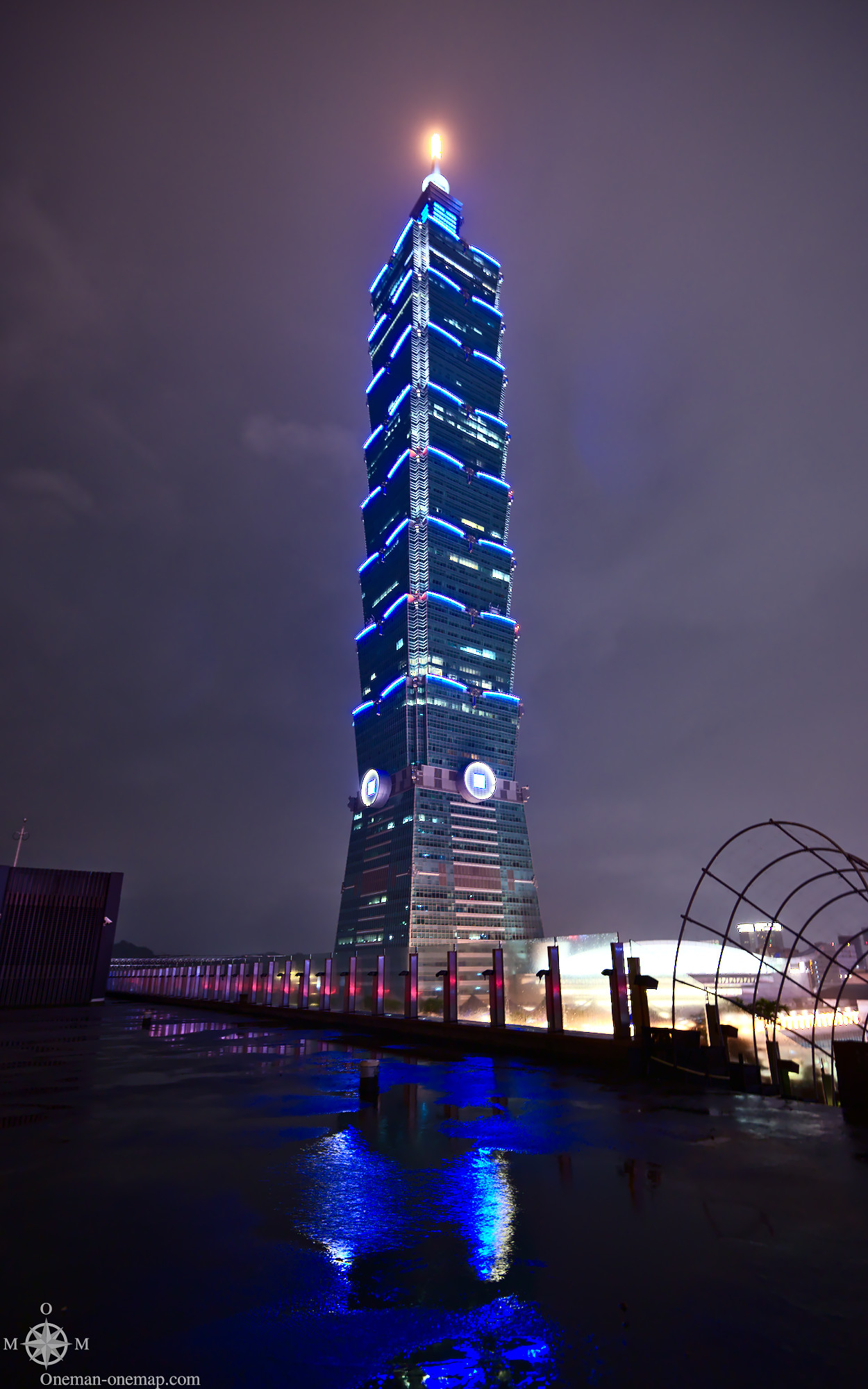 Days 42 to 44: Crazy weather in Taipei. Some sun, lots of clouds, some rain, and everything within hours. It was still pleasantly warm, though.
Day 45: I looked at the weather forecast and – surprisingly – the Sun Moon Lake area was supposed to get a lot of sun that day. So I hopped onto a long-distance bus and drove the 230 kilometers down to the heart of the country. It was not exactly as sunny as predicted, and the area was too touristy for me, but it was still a nice day.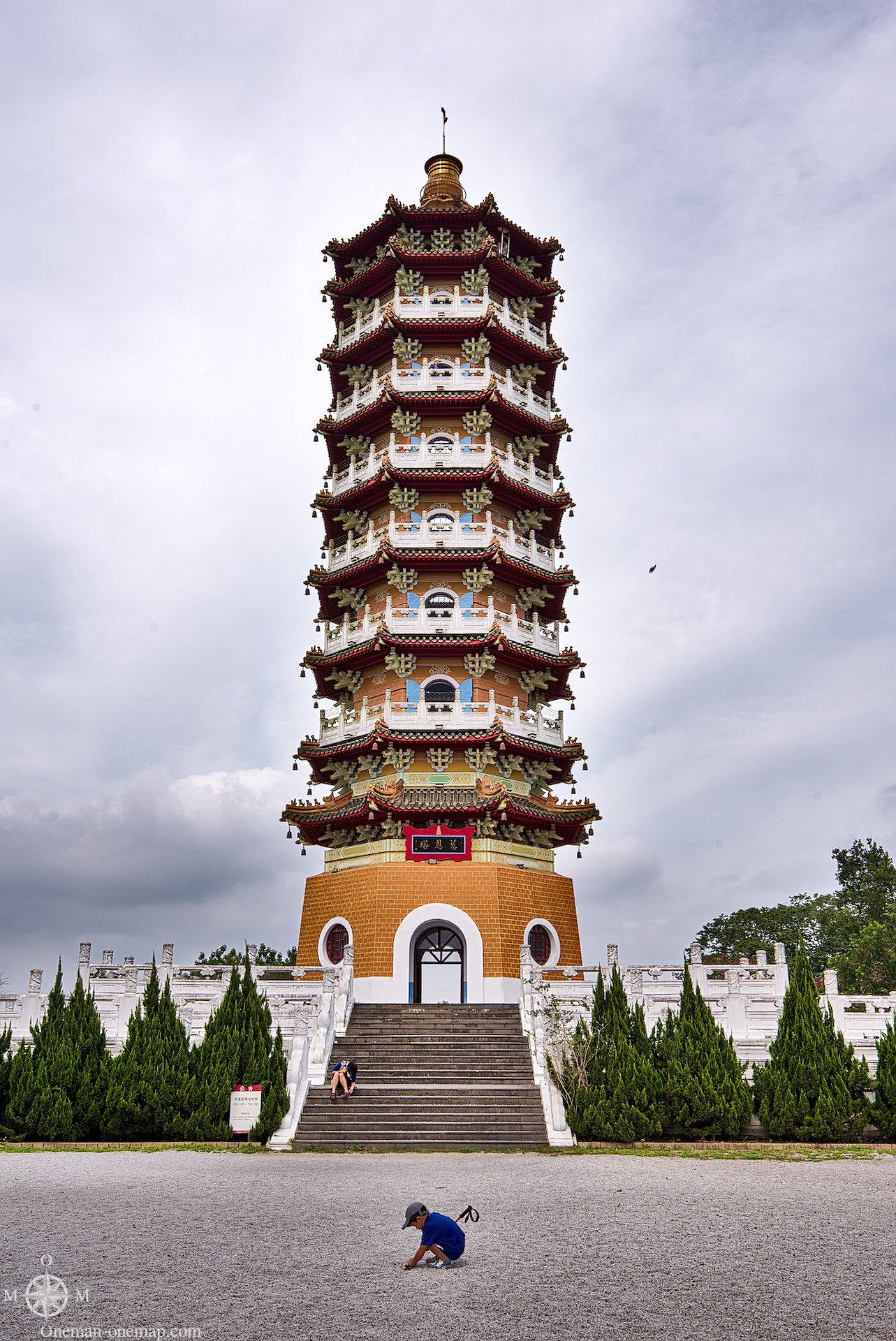 Day 46: A last hot and humid day in Taipei.
Day 47: I went to Shifen in the Pingxi region aboard the Pingxi narrow-gauge railway. There I found waterfalls, Chinese lanterns, and the remains of an old and abandoned coal mine.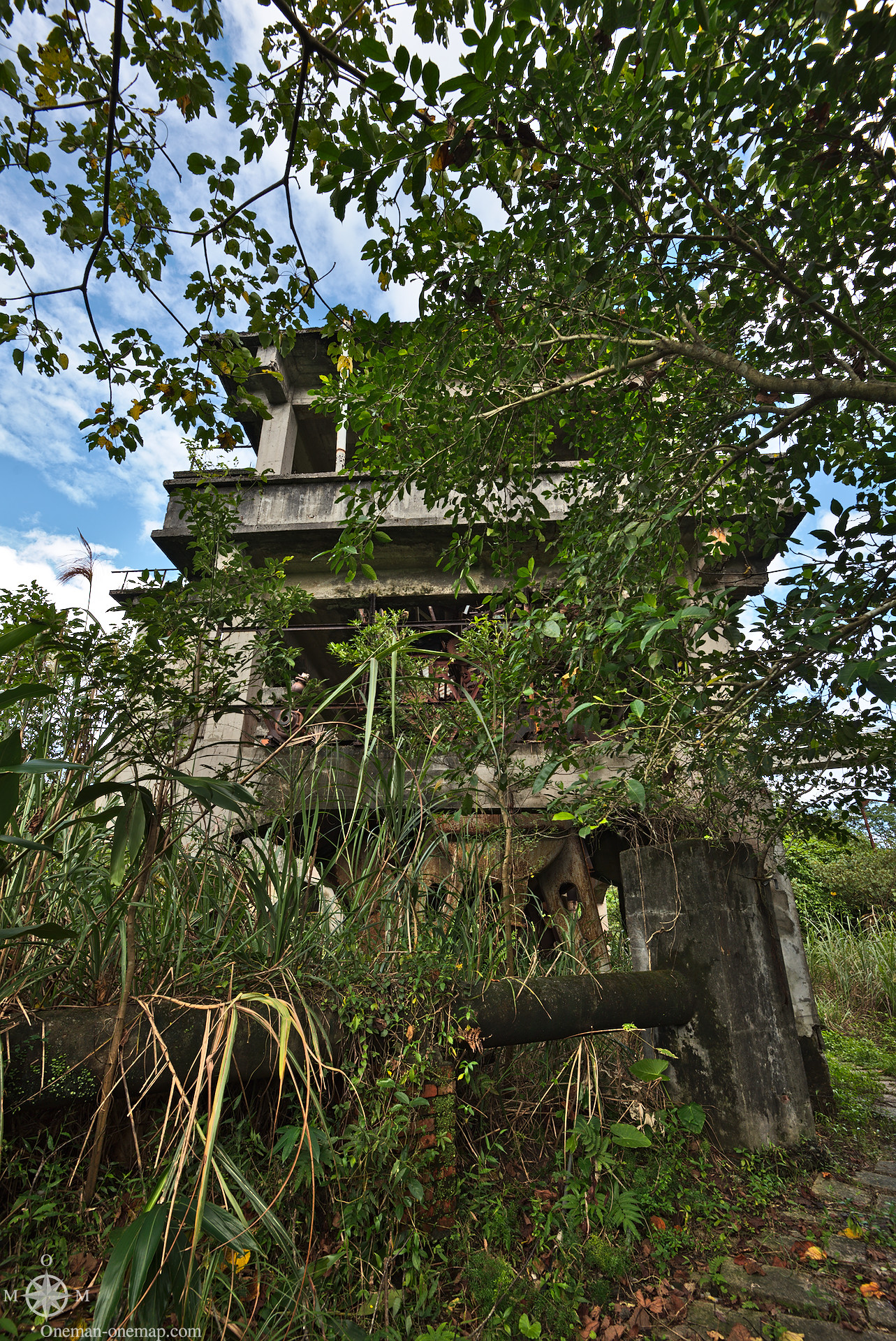 Day 48: Travel to Denver in the USA. Because I crossed the International Date Line, I arrived on the same day I had departed in Taipei, despite having slept through a night aboard the plane… very confusing.
Days 49 to 60: Business trip in the USA, with a quick side trip to New York City on the way back home. It was sunny most of the time, but also bitingly cold at up to minus three degrees Celsius.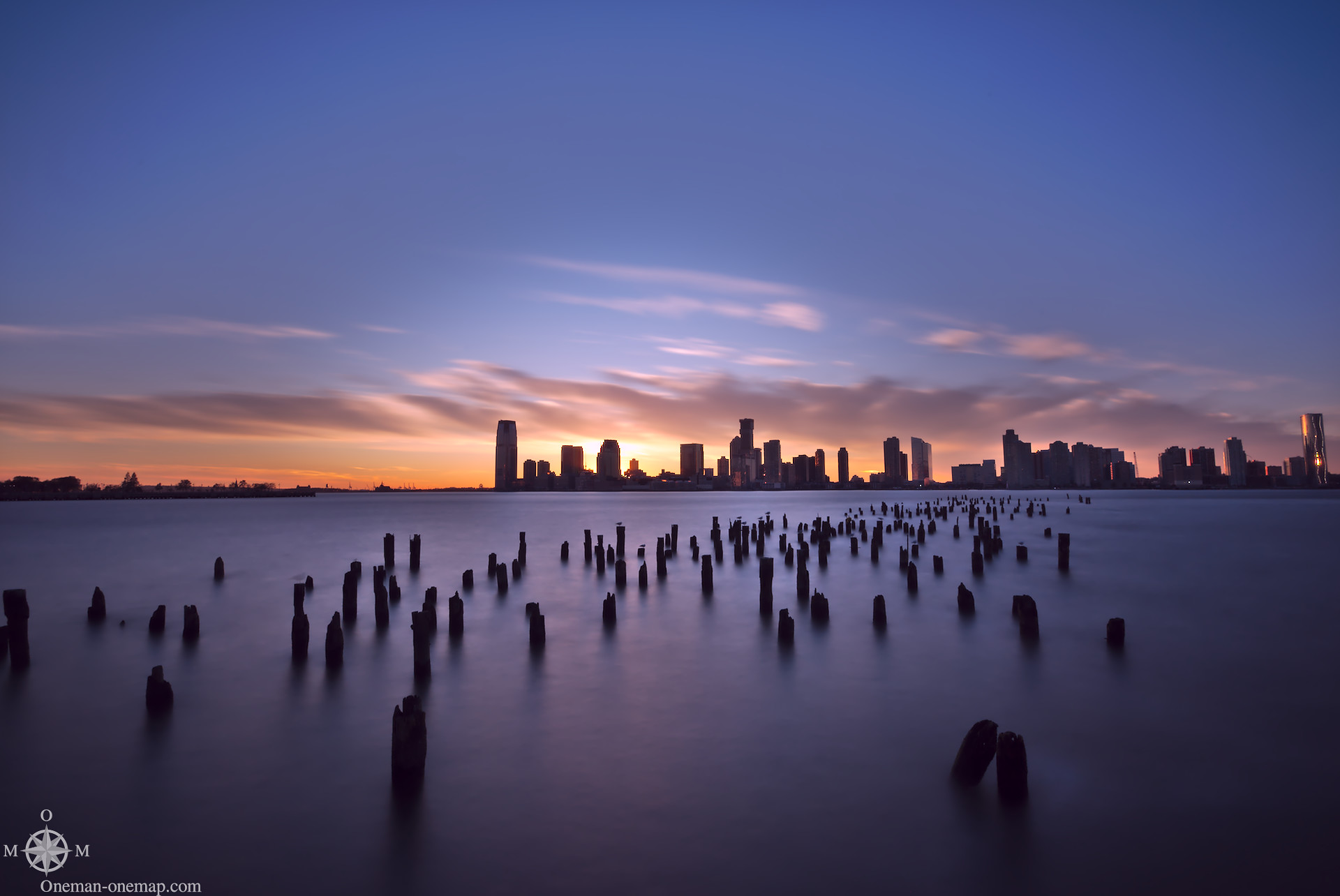 Day 61: Travel back to Germany.

You can look forward to many, many more beautiful pictures! 🙂
This post was written by Simon for One Man, One Map. The original can be found here. All rights reserved.