Dieser Artikel ist auch auf Deutsch verfügbar. Click here to find out more about Japan!
The Samurai in Nikkō were too boring for your taste? The Monster Cats in Tokyo too? Oh well? How about zombies for a change? 😉
The Yokogawa Zombie Night took place for the third time on the 27th and 28th of October 2017. All kinds of strange characters gathered around Yokogawa Station (横川駅, Yokogawa-eki) in Hiroshima to pursue one of the many gruesome pastimes. Especially in the evening the area was full of people. Technically it had not been Halloween quite yet, but that did not stop the Japanese from mixing their Halloween decorations with everything else.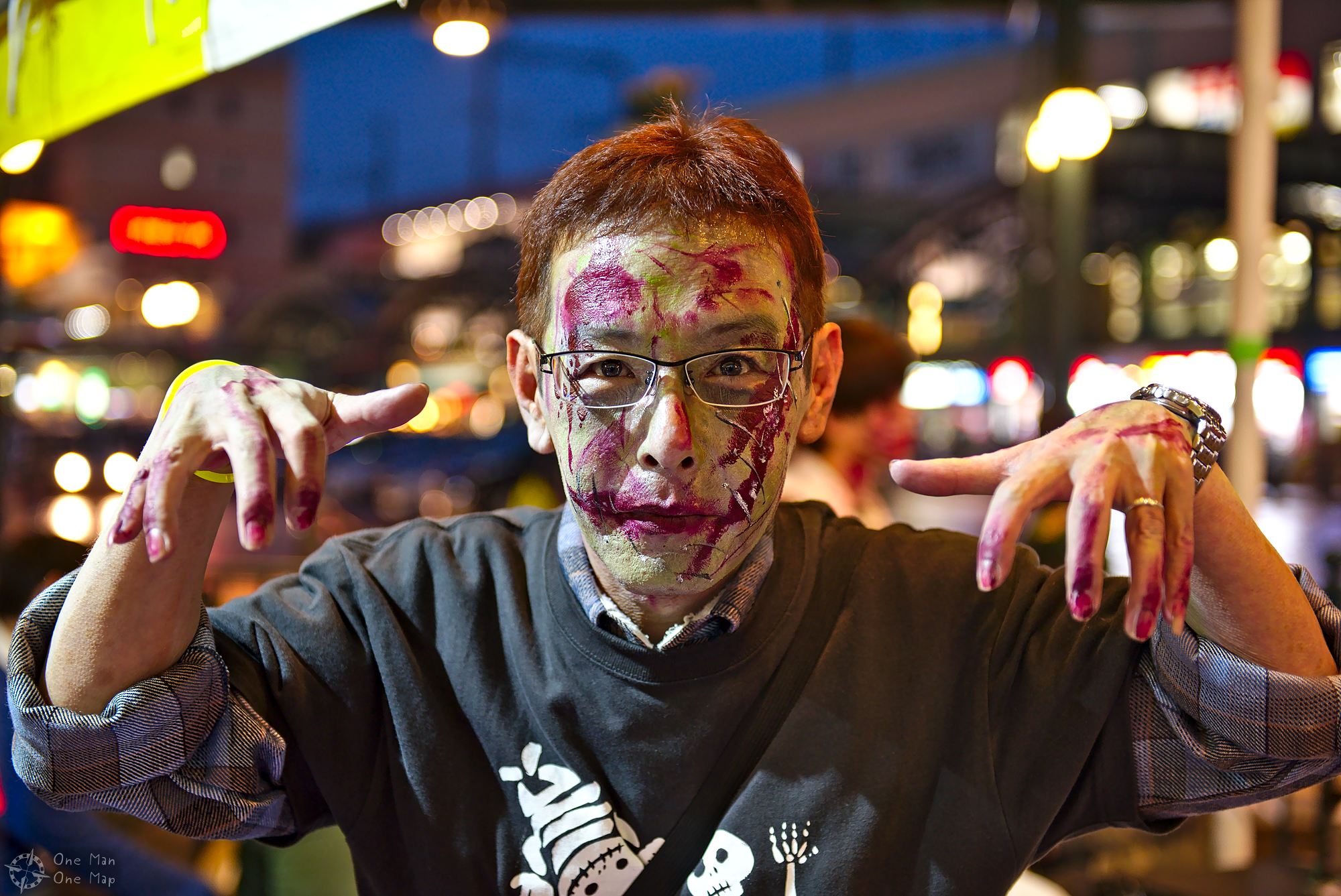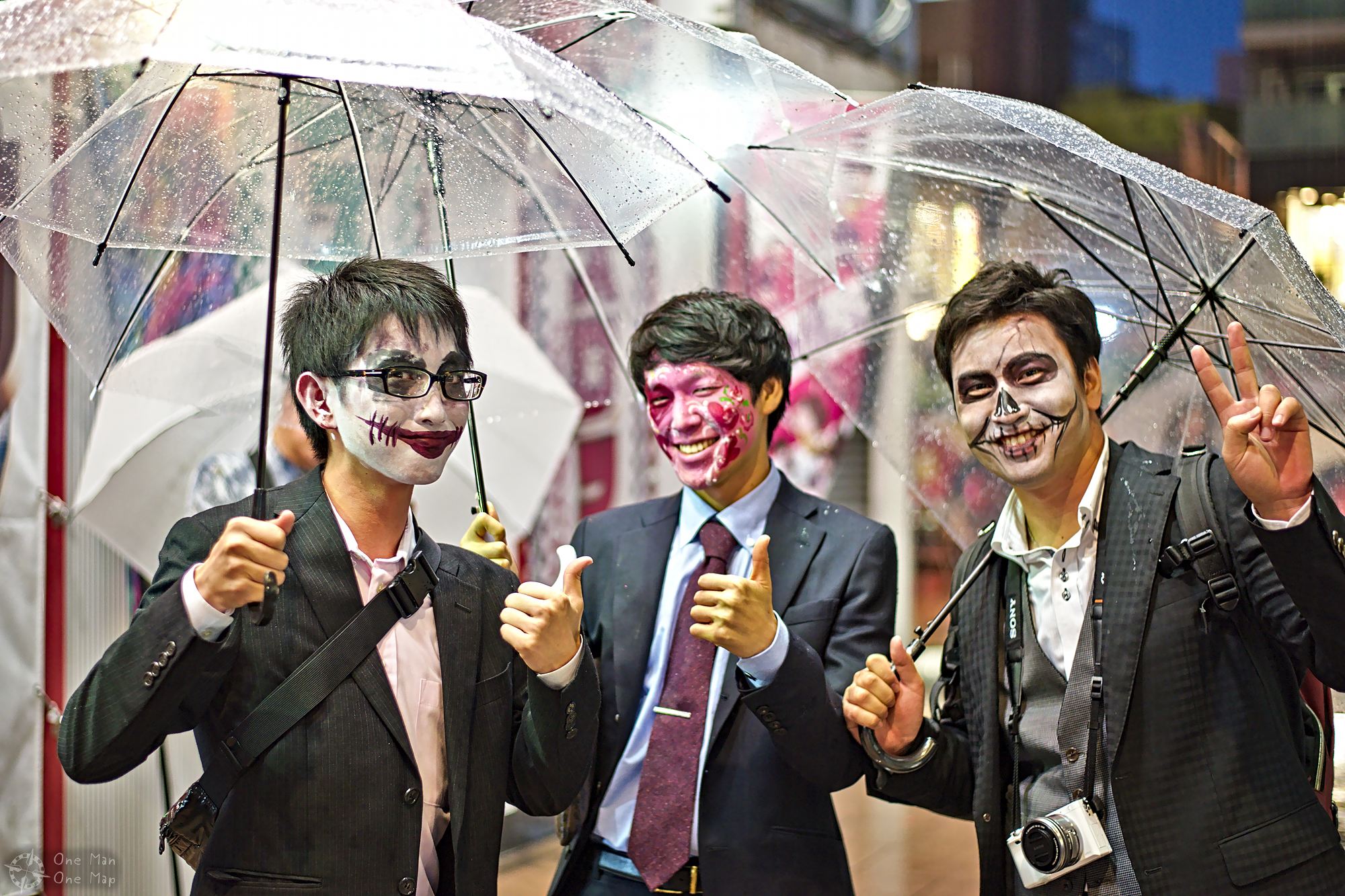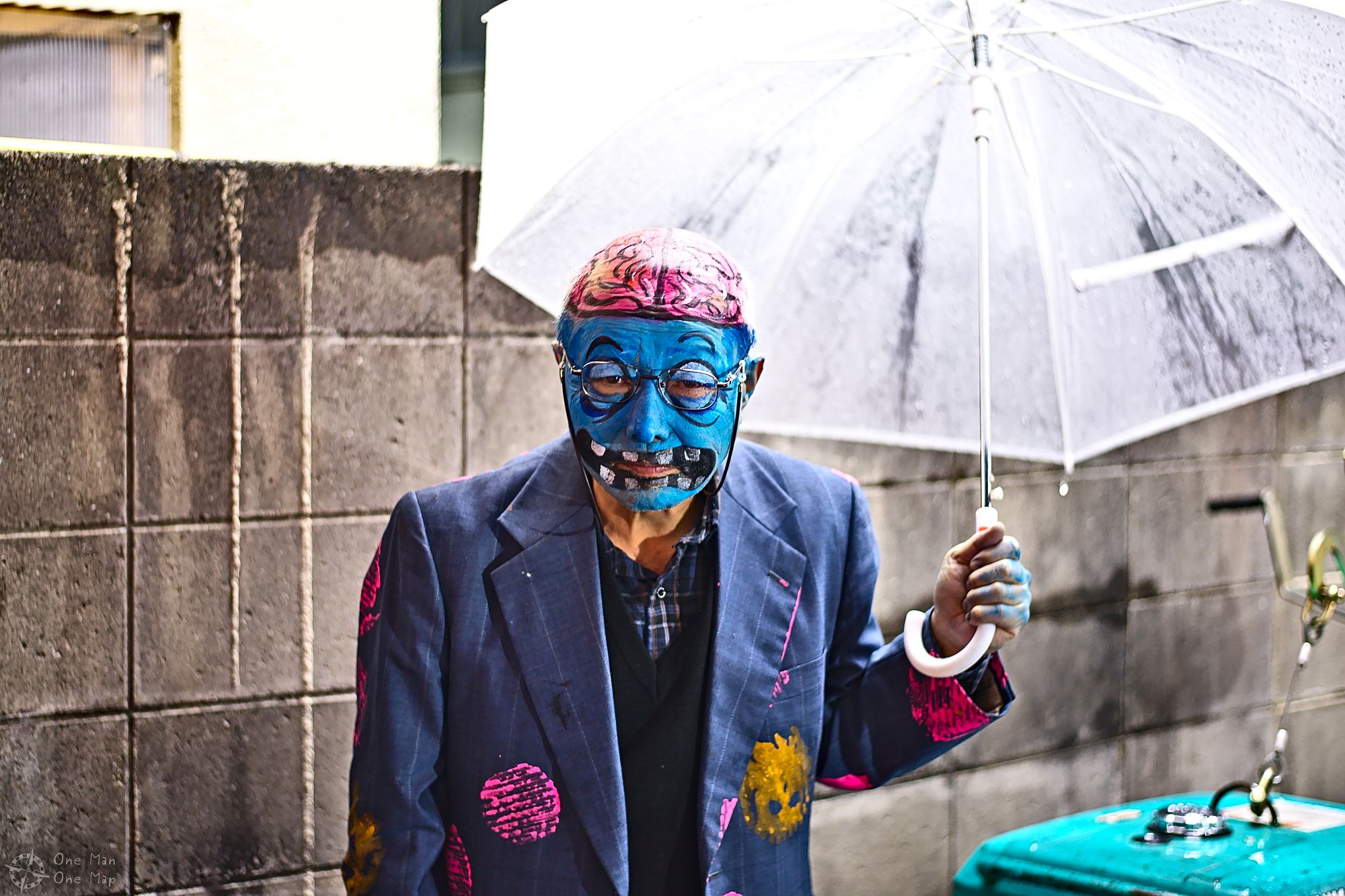 If you wanted, you could have your children (or your partner) turned into zombies or any other type of monsters. As always you had to come early, if you didn't get hold of a ticket early enough you wouldn't get any of the fun. And even the lucky ticket owners had to wait in a long queue in the rain outside.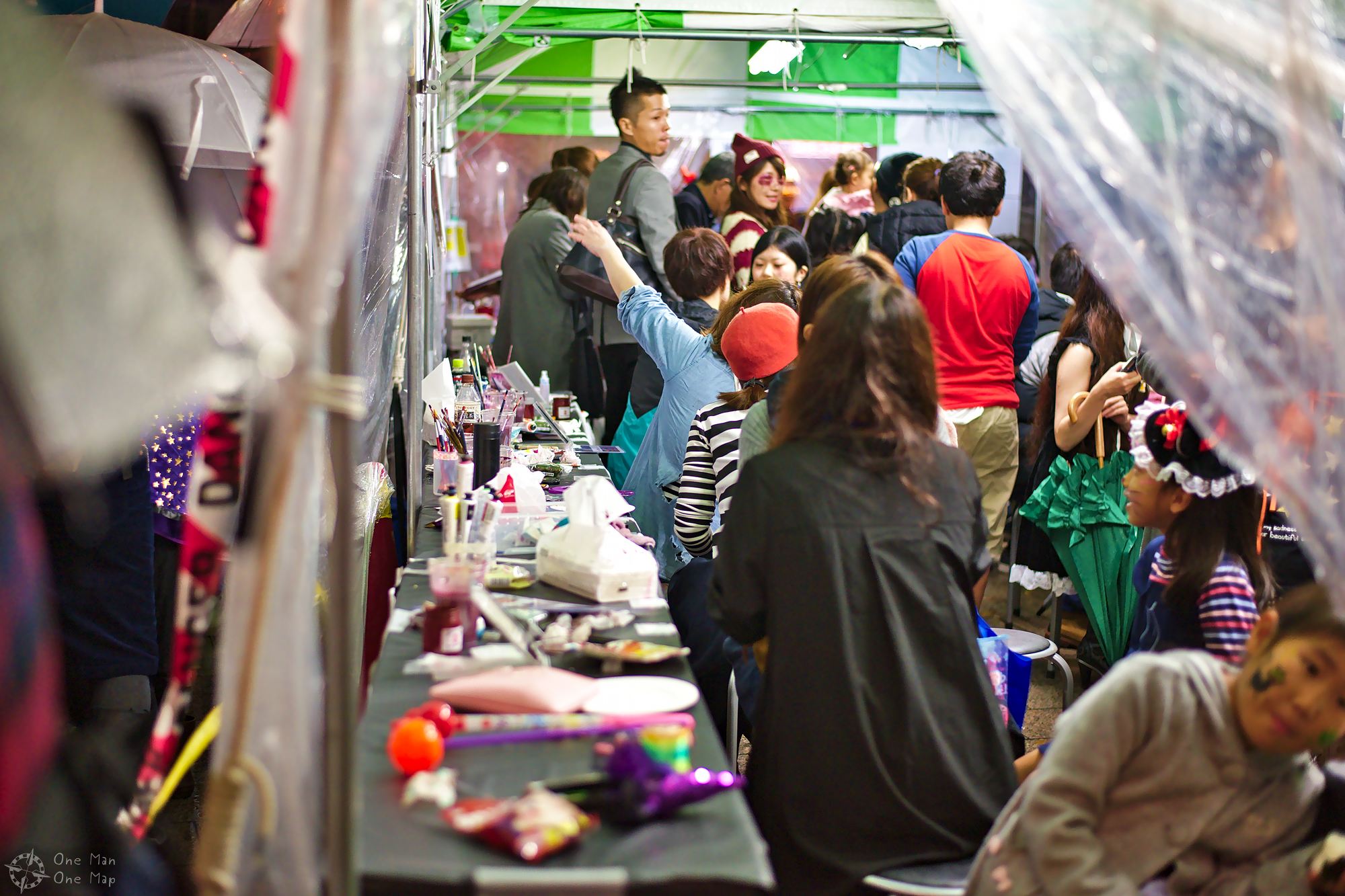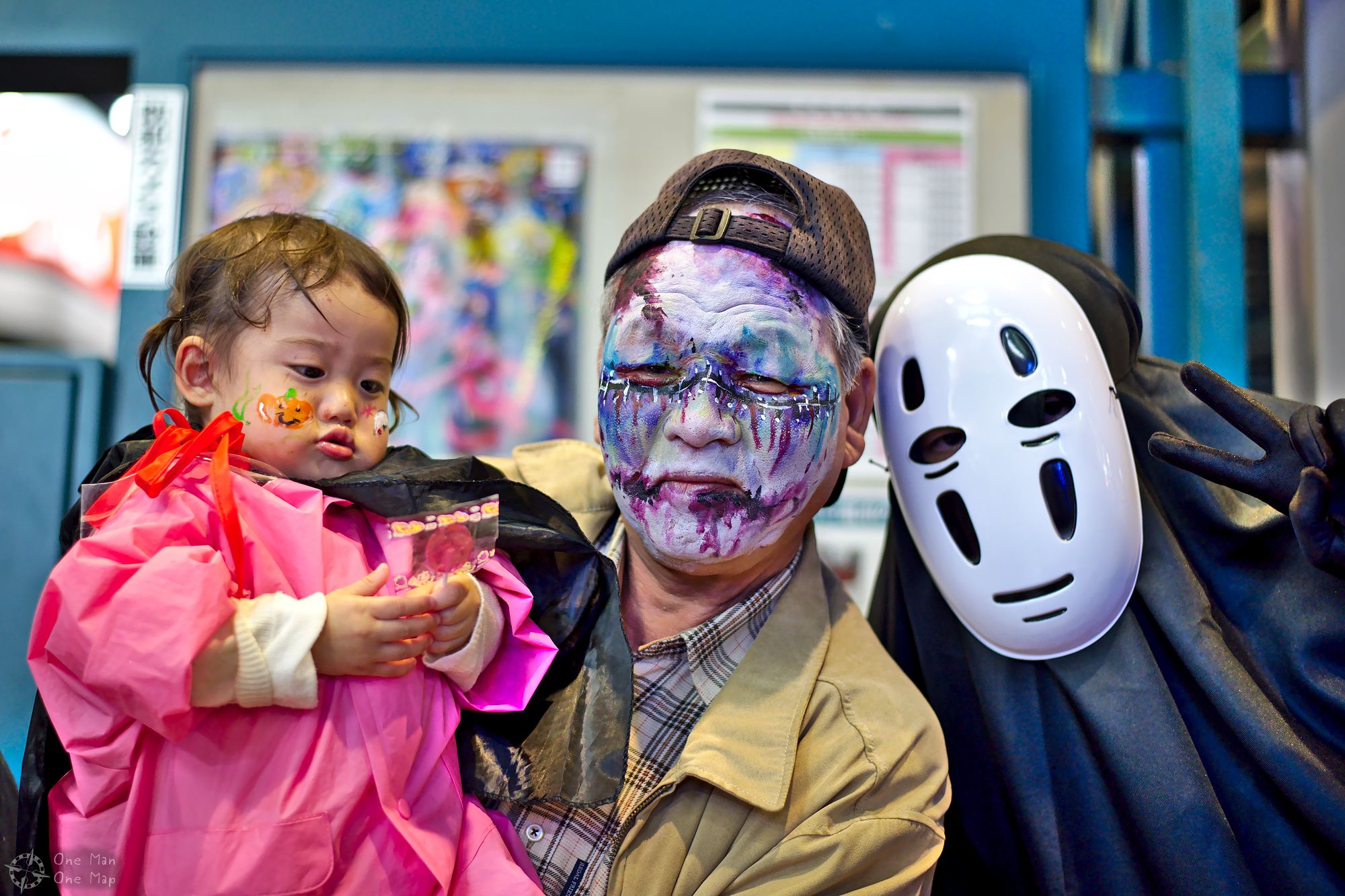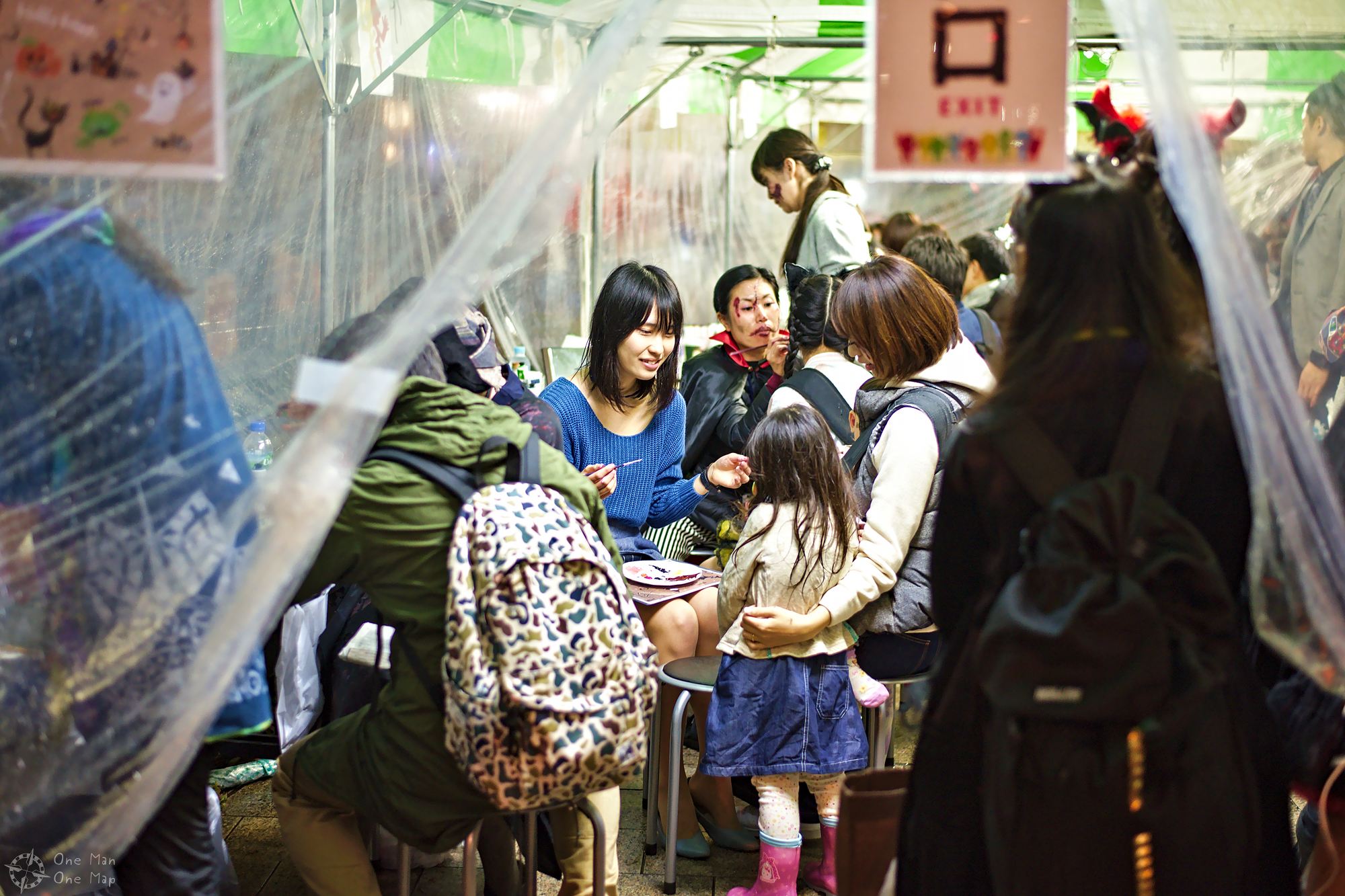 Whether it was to produce the event's own web radio channel or just to take a selfie for an Instagram profile – of course even zombies could not do without high-tech in Japan!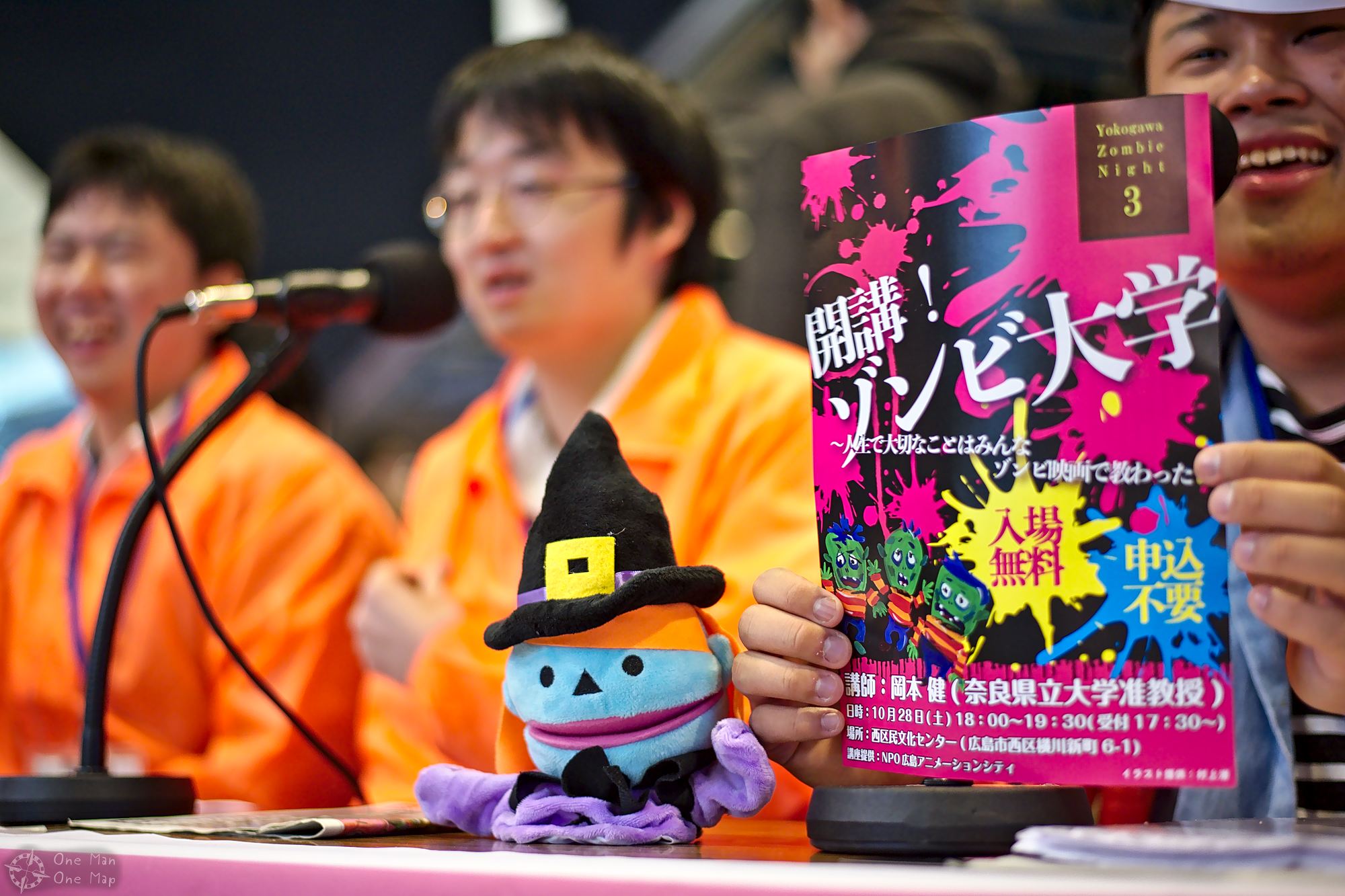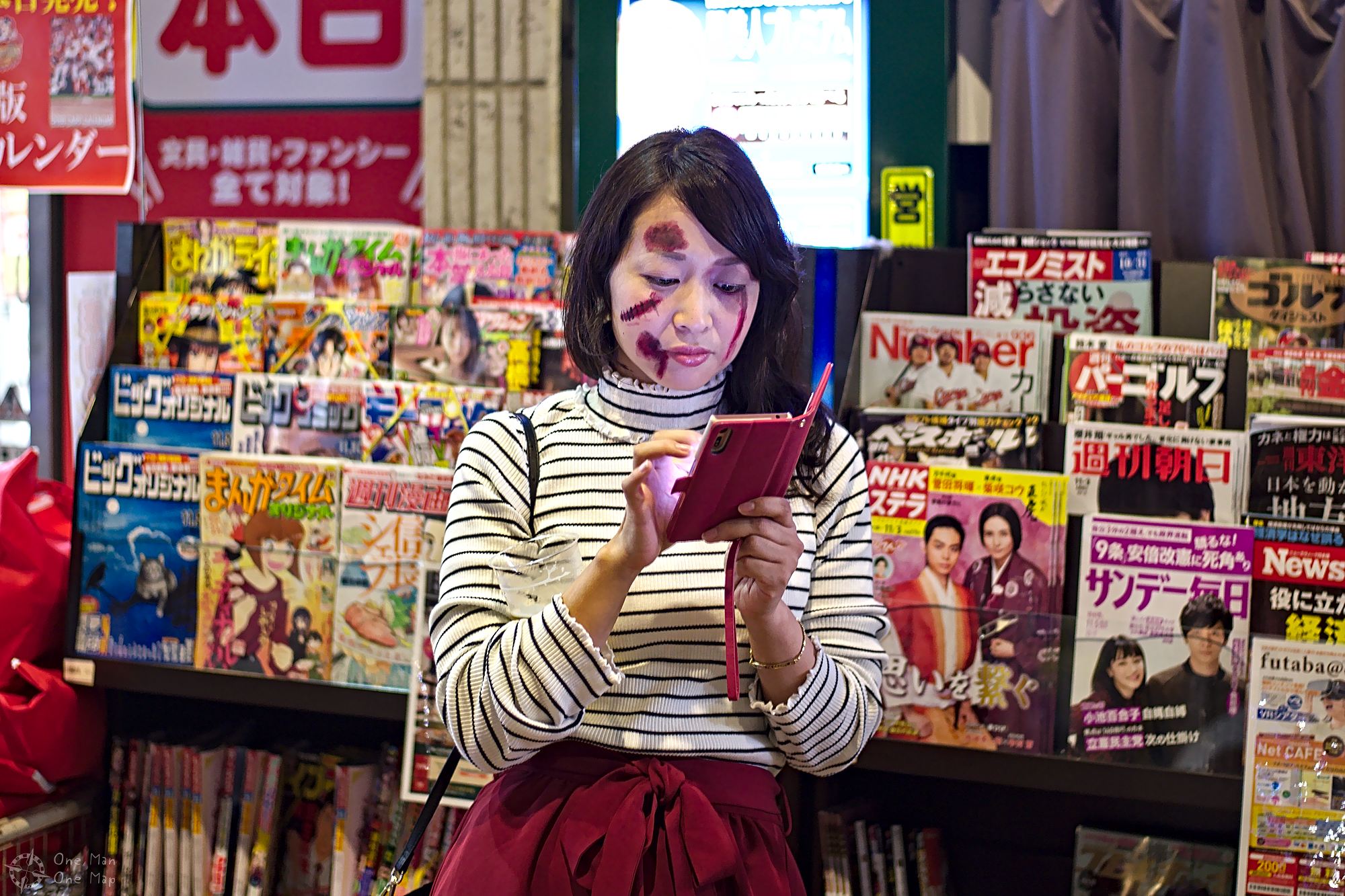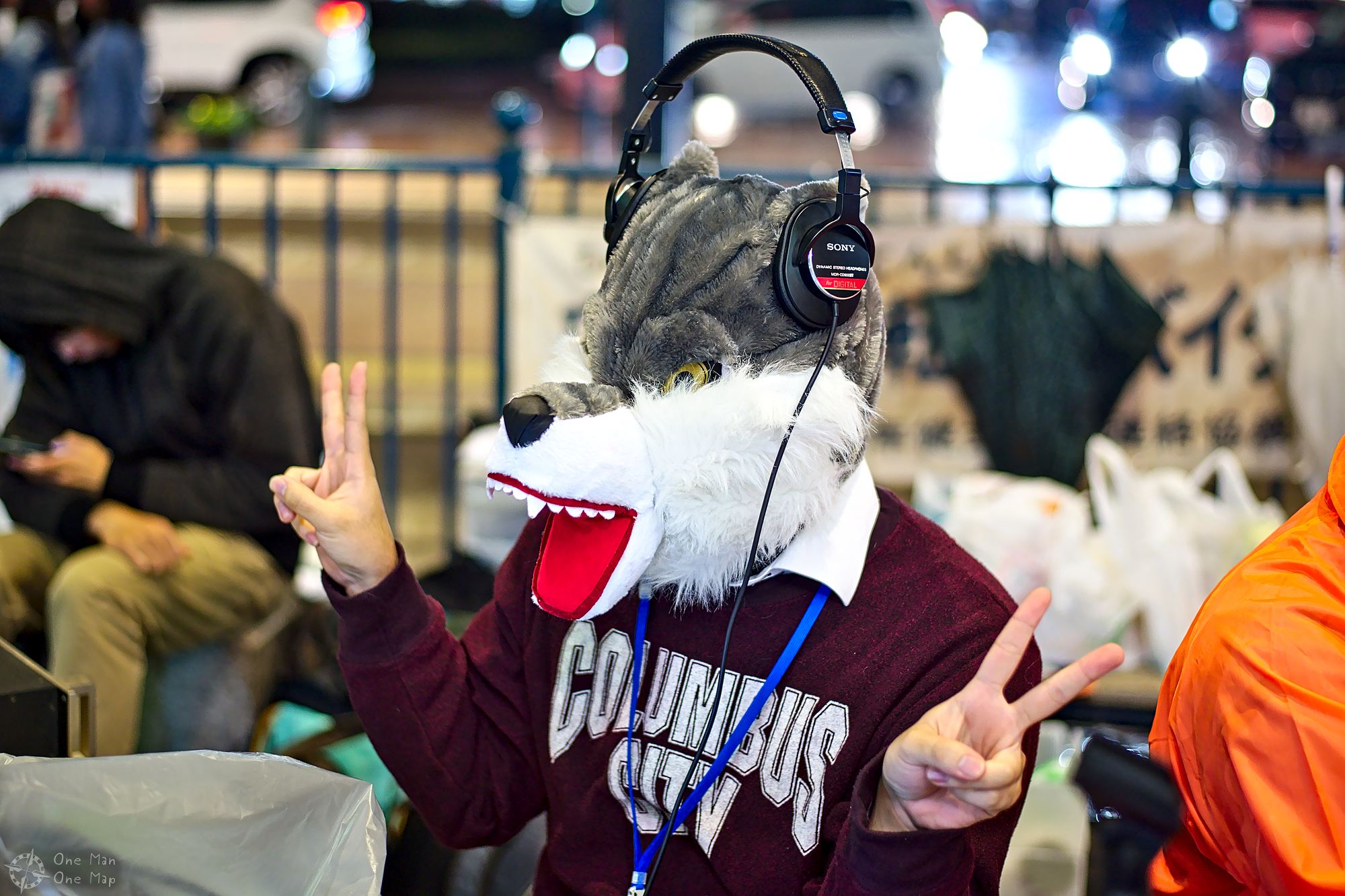 Hm. The clown didn't look too trustworthy and had a really evil-looking hammer. But the little Minion next to him was a Minion, known for accidents and all kinds of destruction. I wonder who I should have feared more? 😉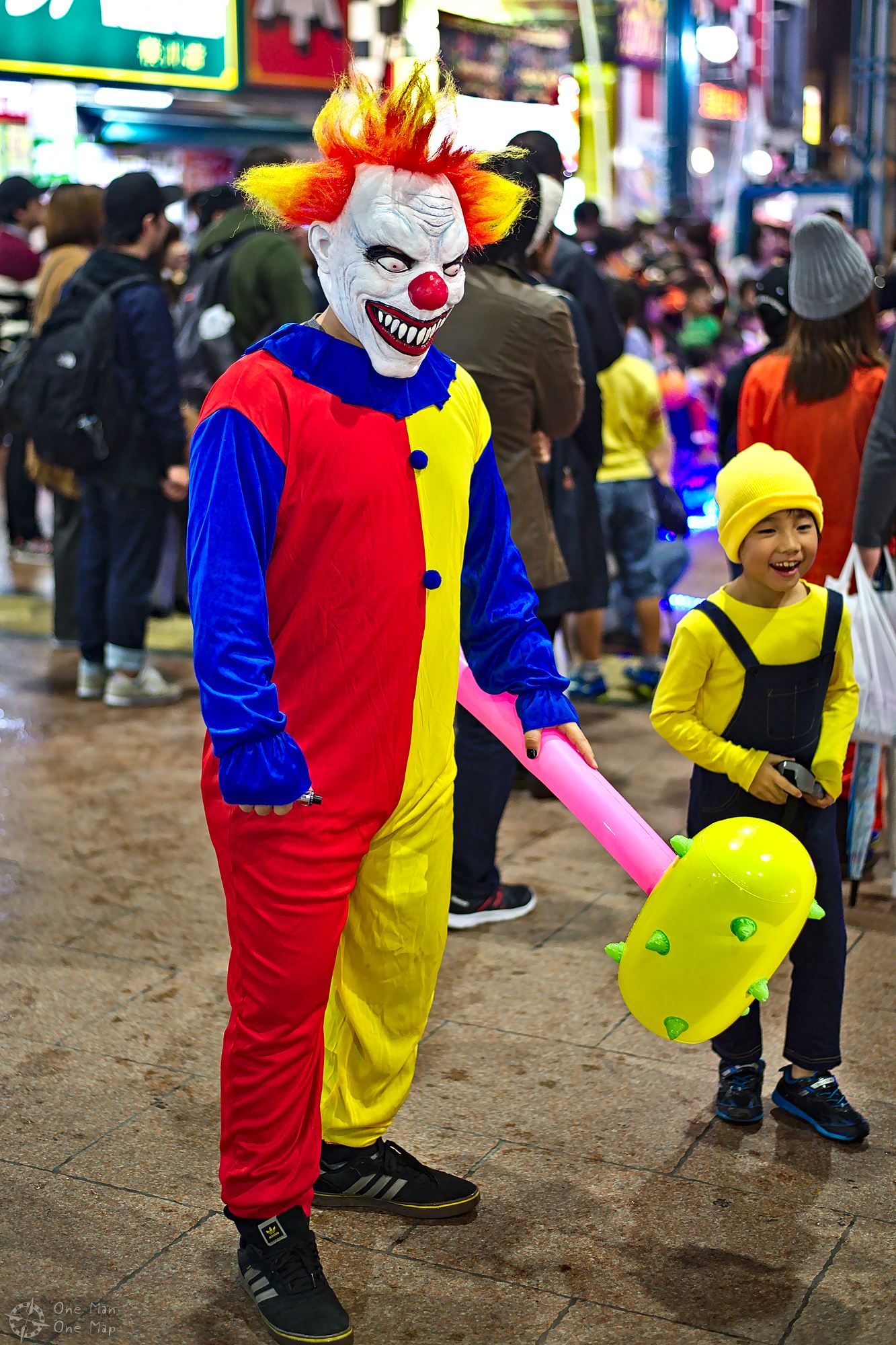 The Yokogawa Zombie Night was characterized by the fact that almost all horror figures present had been "imported" from outside the country. The festival was the opposite of the Bakeneko Festival in Tokyo, so to speak. Zombies for example do not play a big role in Japan.  For a Japanese person, reawakening the dead is rather illogical – most of the deceased are cremated, the graves contain no bones. So there is simply nothing left that could be reawakened.
If zombies even make it into Japanese pop culture, then mostly in the form of virus-infected mutants (e.g. in Resident Evil). Ghosts, on the other hand, play a much more important role. But it's obviously rather hard to dress up as a ghost.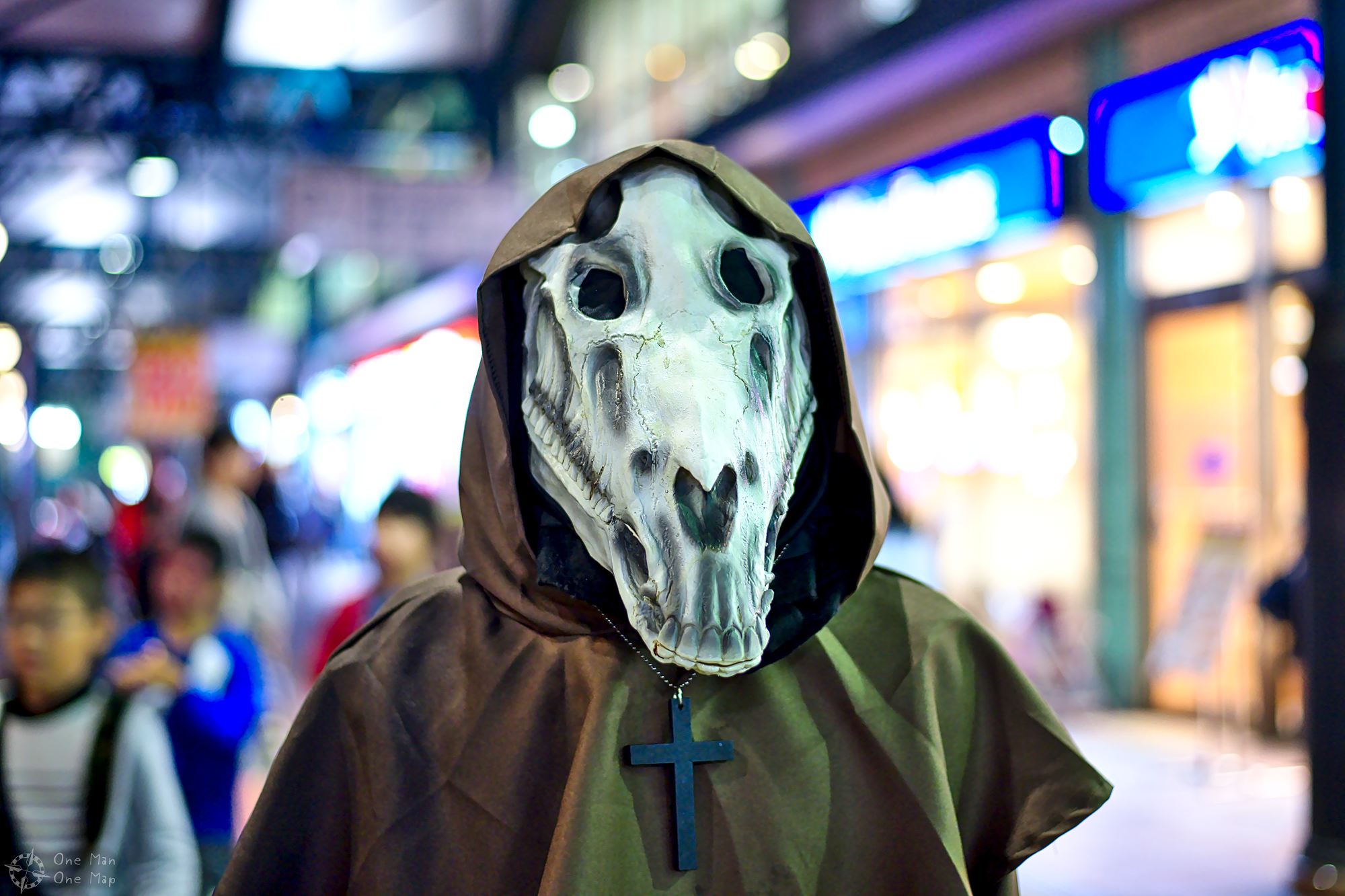 An Umbrella Corporation mercenary could not be missing, of course. After all the Hollywood film adaptations, many no longer remember that Resident Evil was designed by Tokuro Fujiwara and Shinji Mikami and developed starting in 1993 as a video game for the original Playstation. The first Hollywood movie followed in 2002, by that time the video game series had already reached its seventh installment. In Japan the series is called Biohazard (バイオハザード), by the way.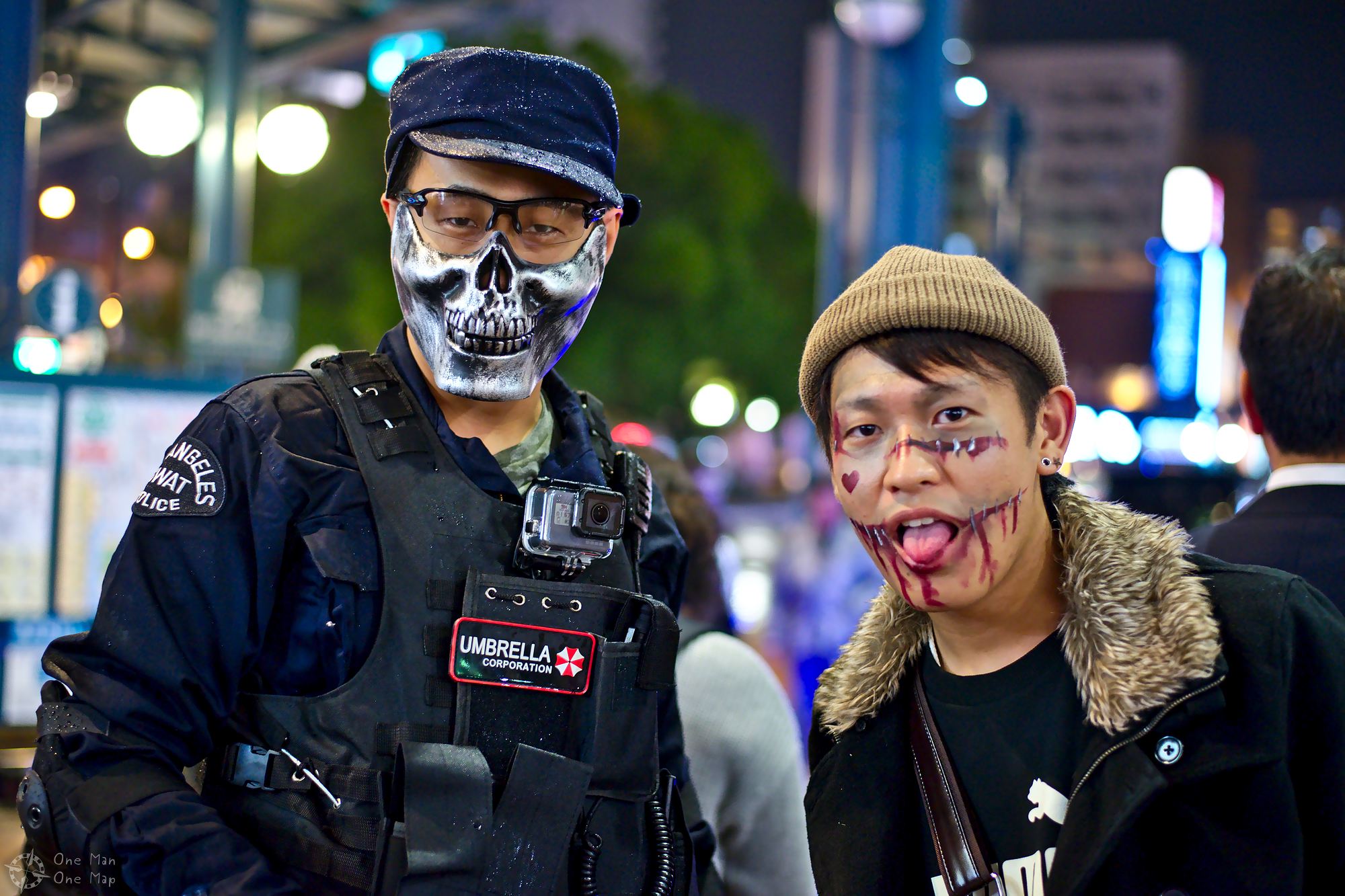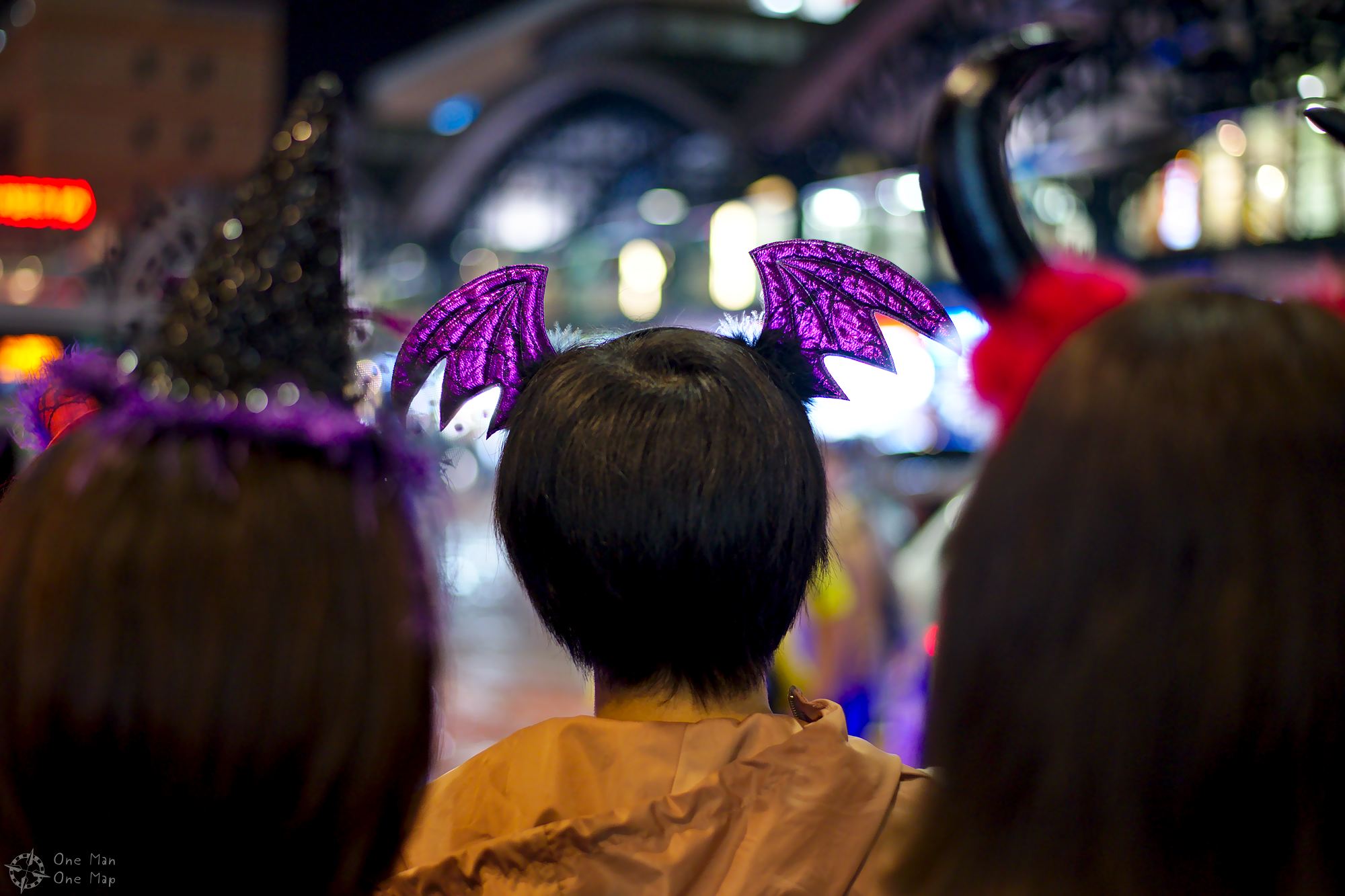 Cultivated zombies go to school and read newspapers, of course. How else is one supposed to become a productive member of society?!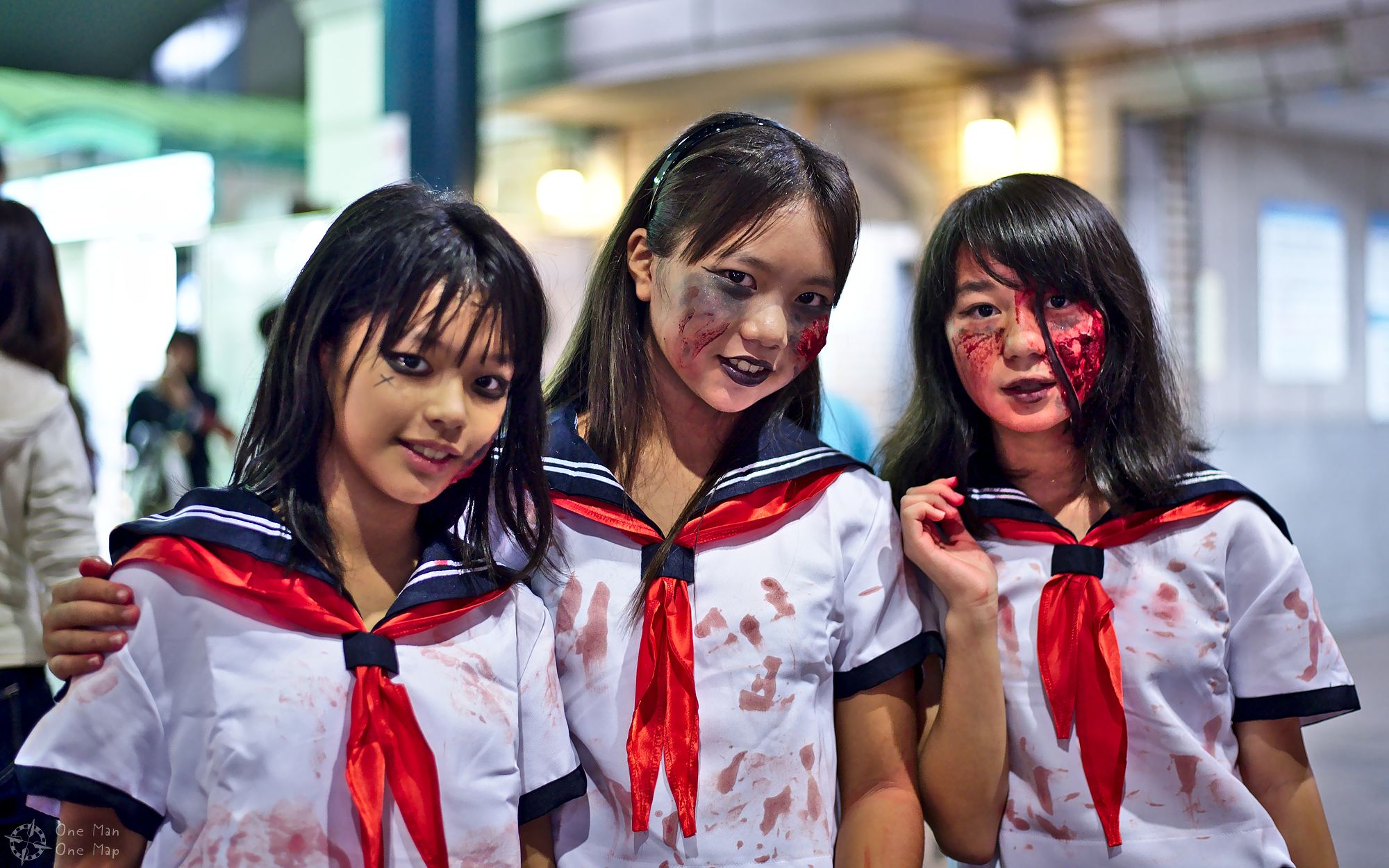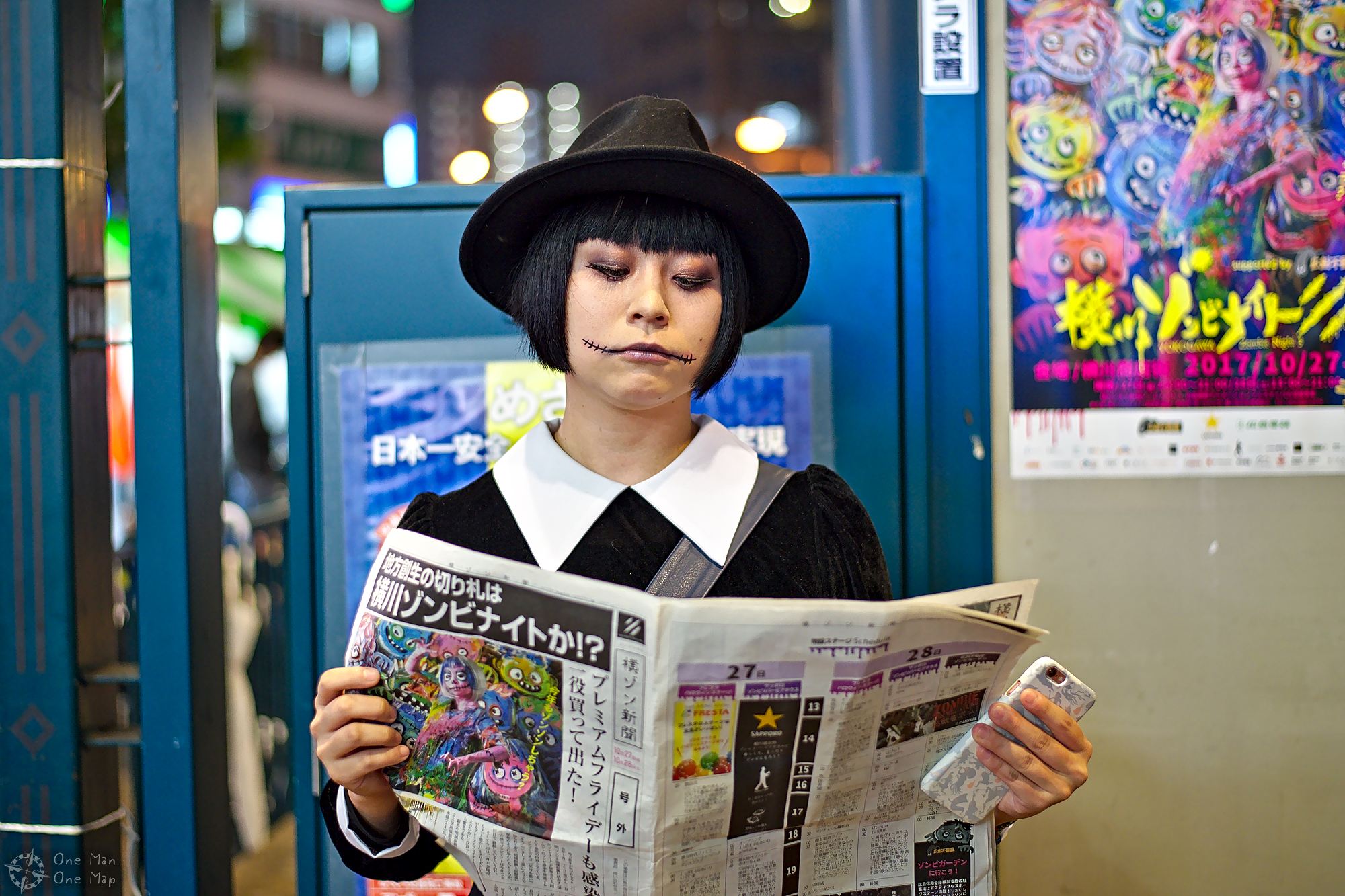 So that's what the "Good Guys" looked like. A-Ha. Somehow I had the faint feeling that it could possibly have been a trap… 😉
Such an exciting juggler performance might always end with one or two heart attacks. Luckily there were enough zombies and other supernatural beings present to bring the dead corpses back to life. A clever move by the organizers!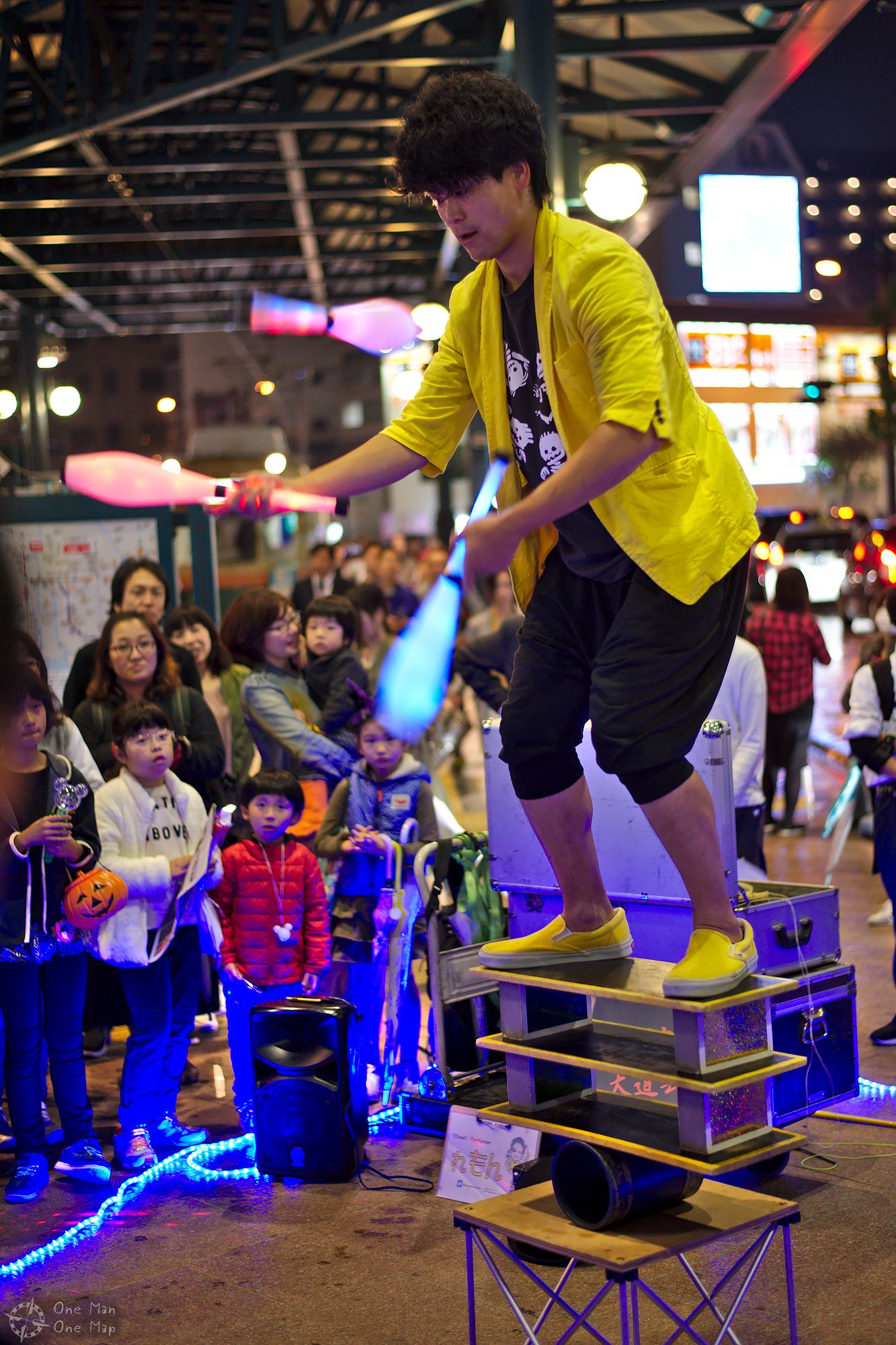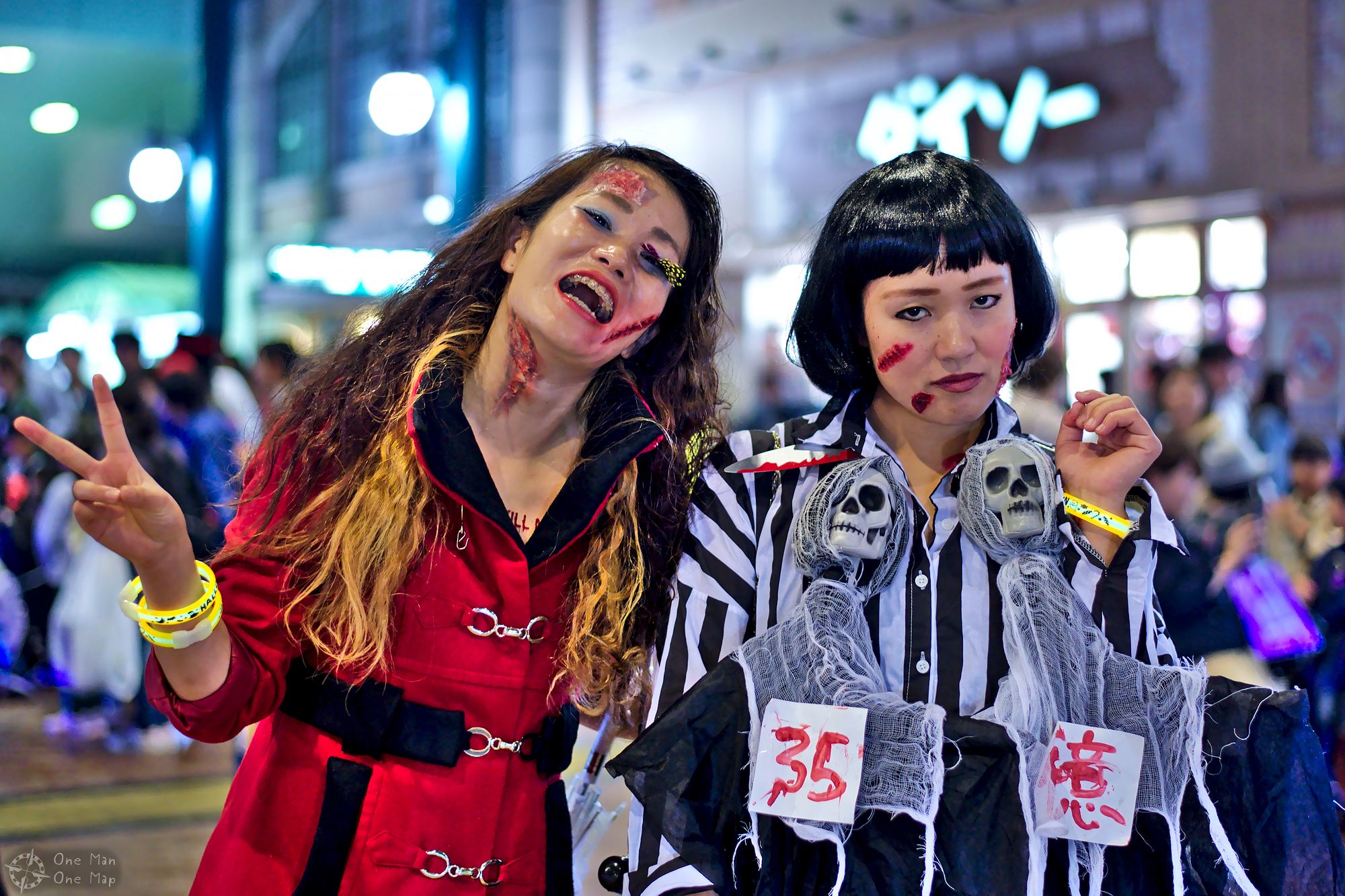 The dates for 2018 have not been published yet, but due to the great success it can probably be assumed that the event will take place in late October again.
Next stop: Miyajima, the "shrine island". Things were also quite supernatural and furry over there, but definitely less horrible… 😉
This post was written by Simon for One Man, One Map. The original can be found here. All rights reserved.