Dieser Artikel ist auch auf Deutsch verfügbar. Click here to find out more about Moldova!
Many people think that there are no white spaces on maps anymore. Tourists in the Himalayas seem to bump into each other at the top of Mount Everest and have been able to post to Instagram via a special mobile network for years. Former "insider locations" are now served by budget airlines.
But one doesn't have to travel far away: The Republic of Moldova, one of the world's least visited countries, is located between Romania and Ukraine – just two hours from Frankfurt by plane. The exact numbers differ, but most statistics agree that much less than 20.000 international tourists visit this country per year.
Going there and immigration
Moldova is not a member state of the European Union and not a member of the Schengen Area. Yet EU citizens can enter the country visa-free for 90 days. Since 2016 immigration is also supposed to be possible with an ID card instead of a passport (as in Turkey), but we didn't test our luck and brought our passports.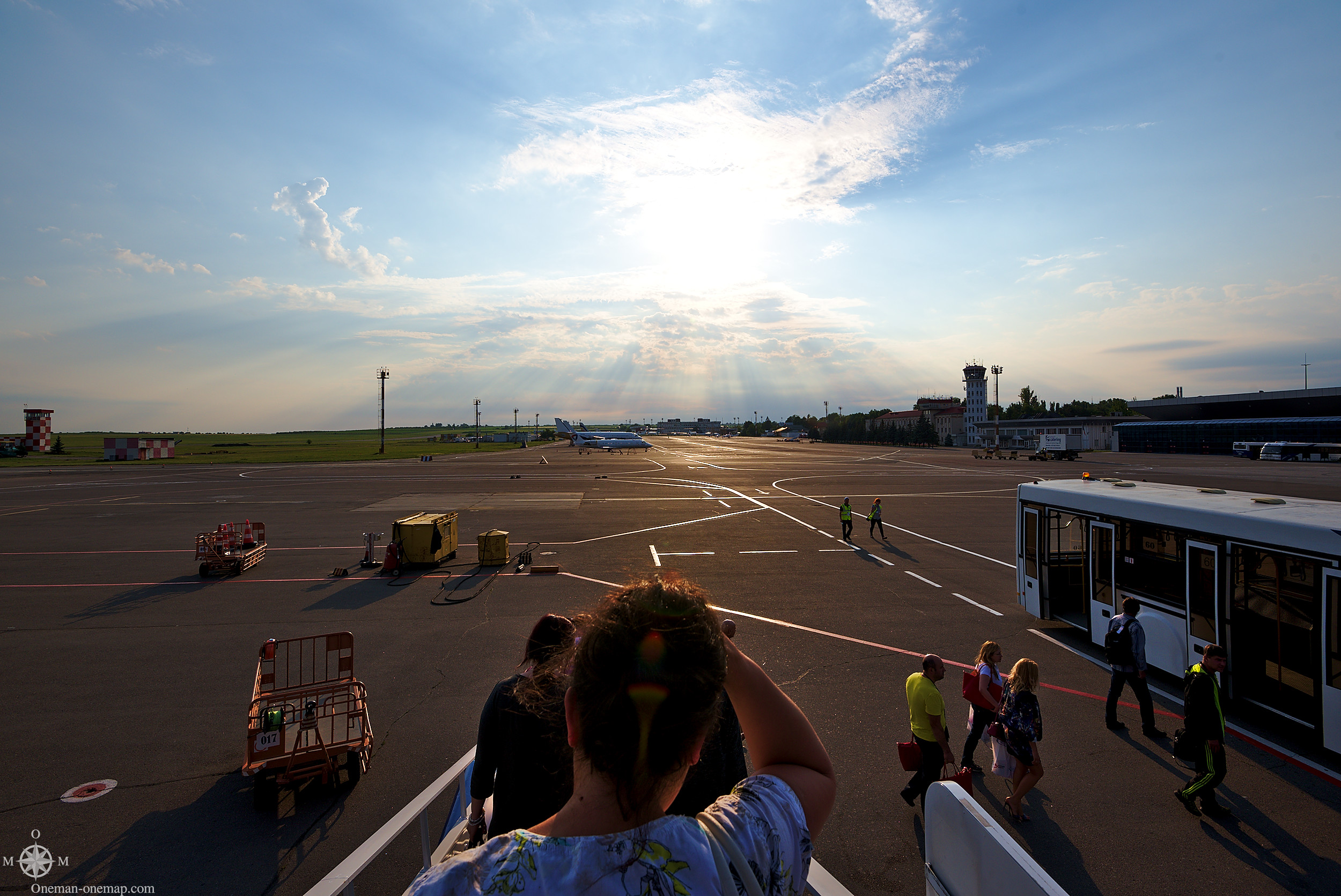 Air Moldova serves a few international airports, among them Frankfurt. We paid about 305 € for a return trip including Rail&Fly tickets. Immigration was not a problem at all, but you shouldn't expect the immigration officers to be prepared to see a tourist. It felt like we were the only non-Moldovans in the whole plane on that day.
When I came to the counter and gave "Tourism" as my reason to enter the country, the officer got quiet for a moment and looked at me in disbelief. Then he asked "If you're really a tourist, which places will you be going to?". Luckily I had memorized our route and explained it to him, so he accepted that I really was a tourist, sighed and stamped my passport. He did it with an air of "Whatever, if you really think there's something interesting in this place, go ahead."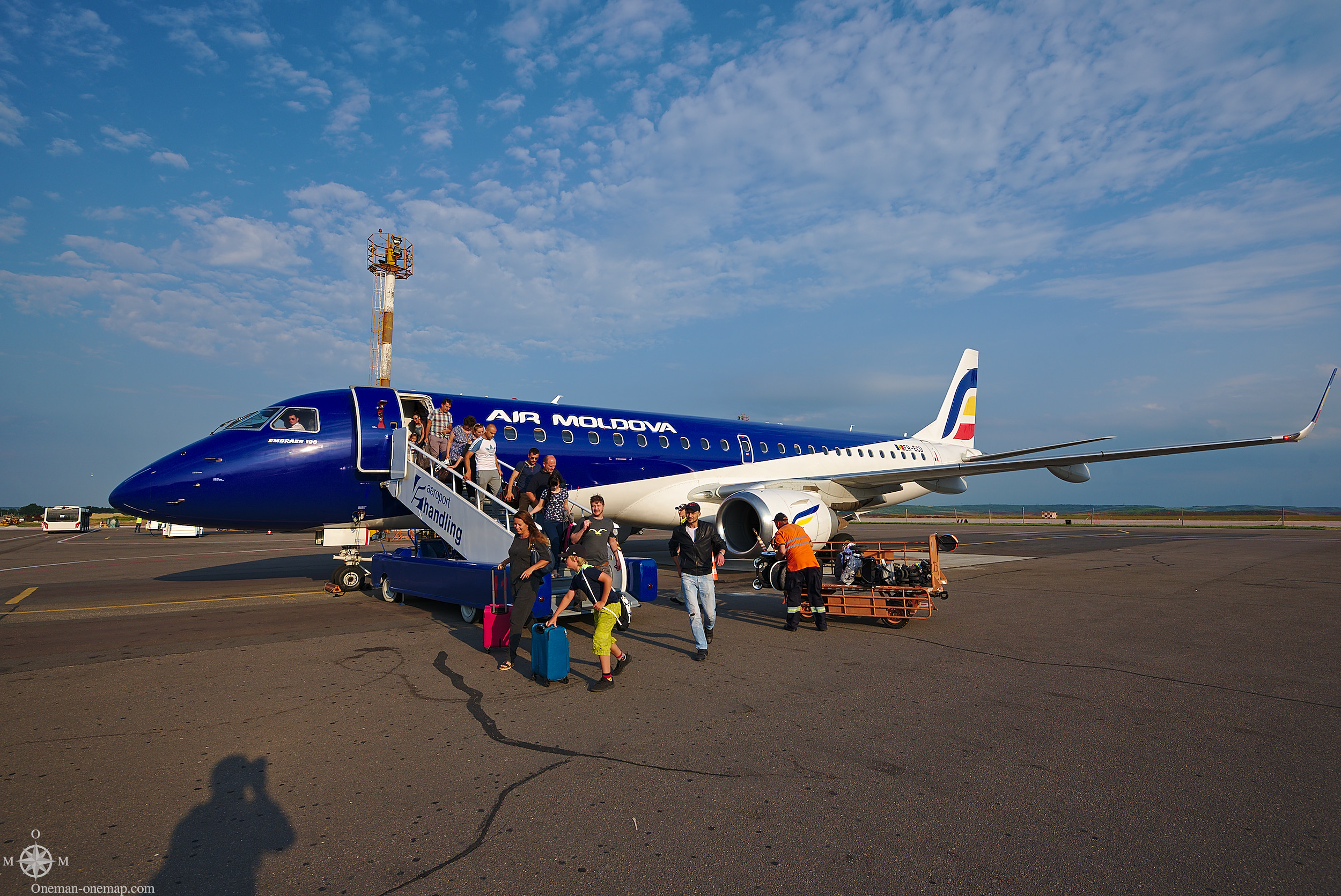 Chișinău, the capital

The history of Moldova goes back to about the year 1350, the current capital Chișinău was first mentioned in 1436. Moldova has been under polish, ottoman, russian and romanian rule at different points in time. The curent state territoriy was set in 1940, when the Sowjet Union occupied Romanian Bessarabia, split off Moldova and turned it into the Moldavian Soviet Socialist Republic (MSSR).
Since the declaration of independence in 1991, Moldova is a souvereign nation, but the separatist region of Transnistria (read the separate post here) is still loyal to Russia.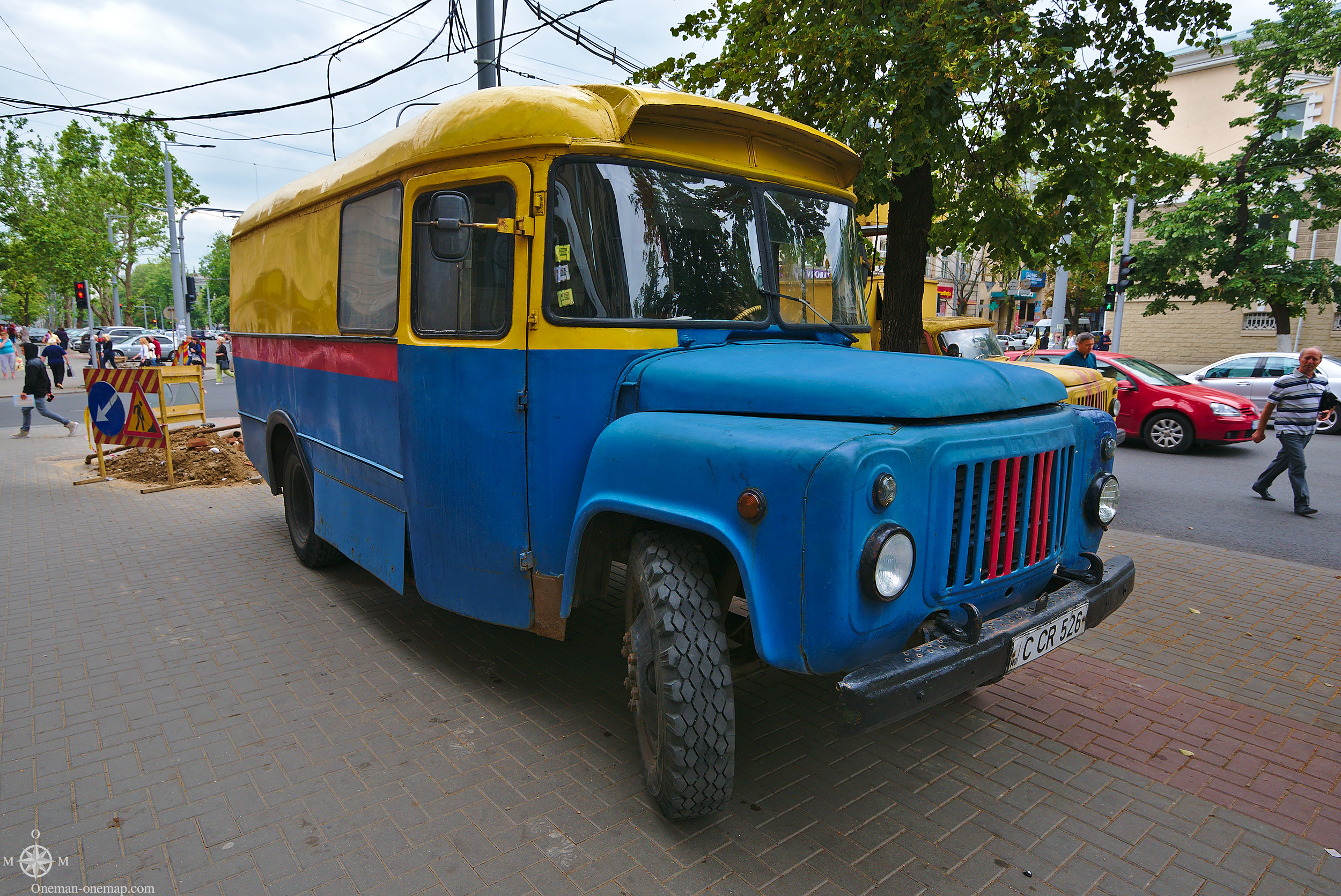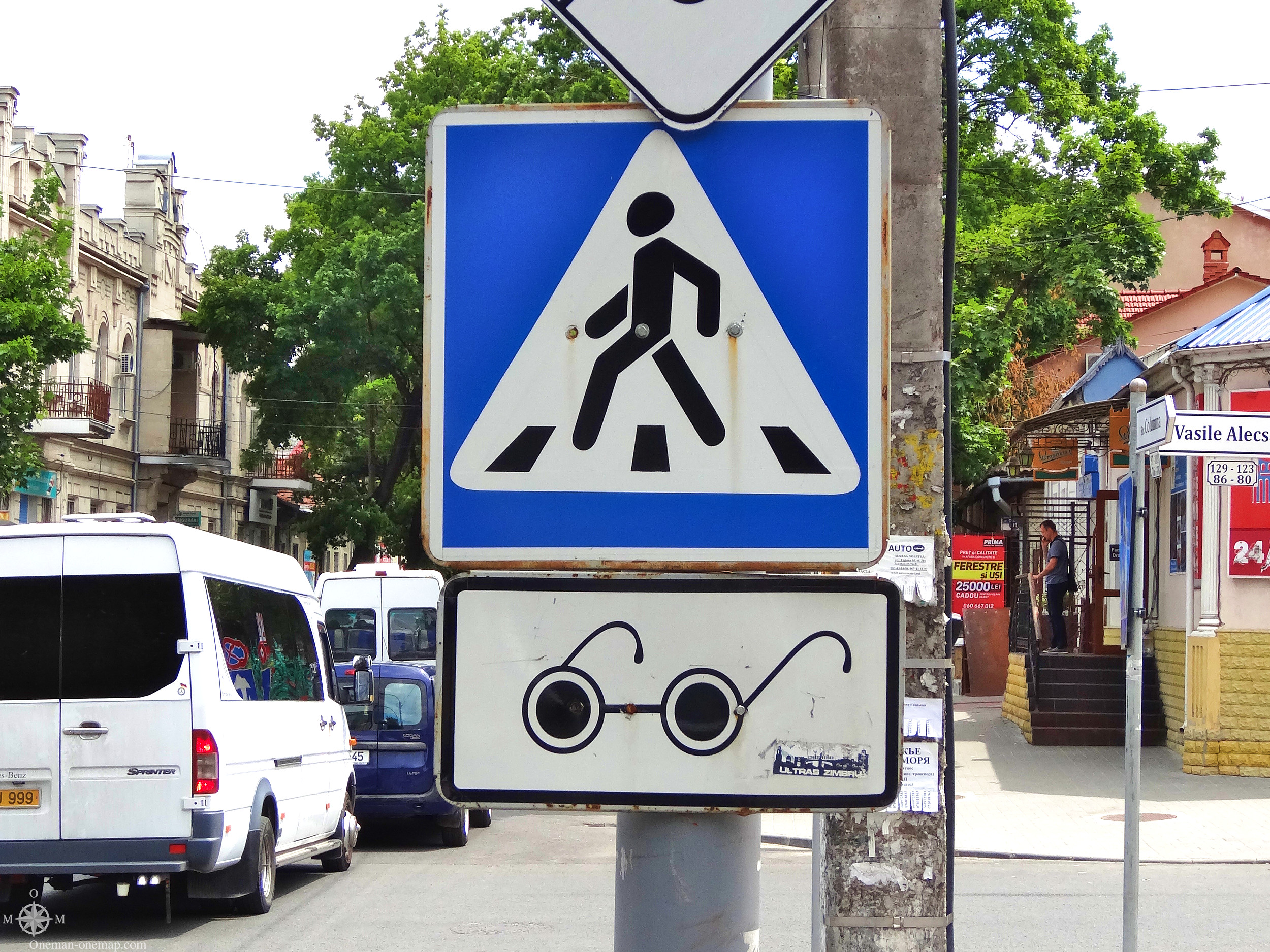 The central figure in commemorative culture is Stefan the Great (Stefan III. cel Mare). He ruled the principality of Moldova from 1457 to 1504, fought back the Ottomans and thus secured the independence of Moldova.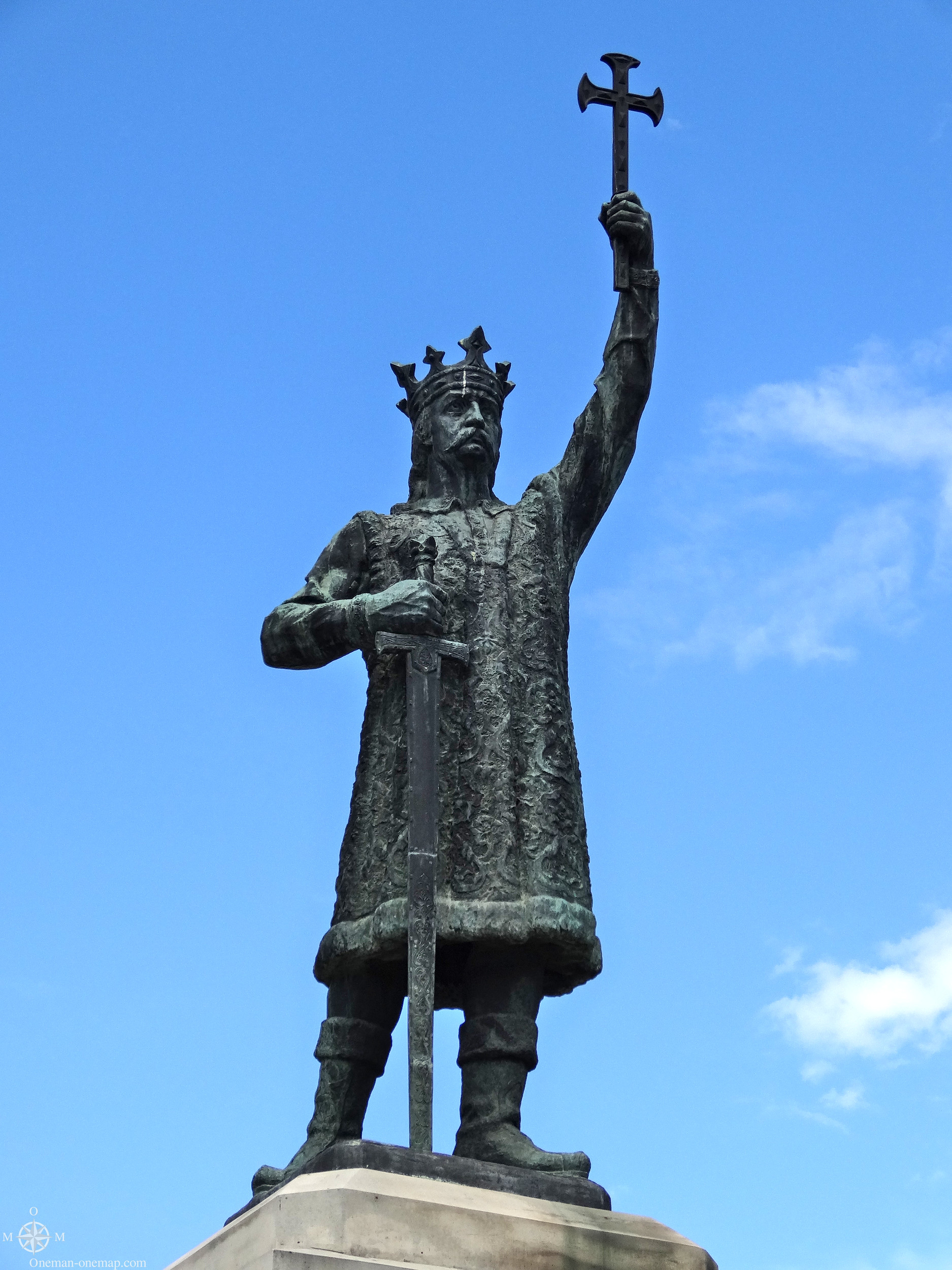 51 years under sowjet rule left behind their marks. You will immediately recognize the typical concrete buildings which I had already photographed in Yekaterinburg and other places.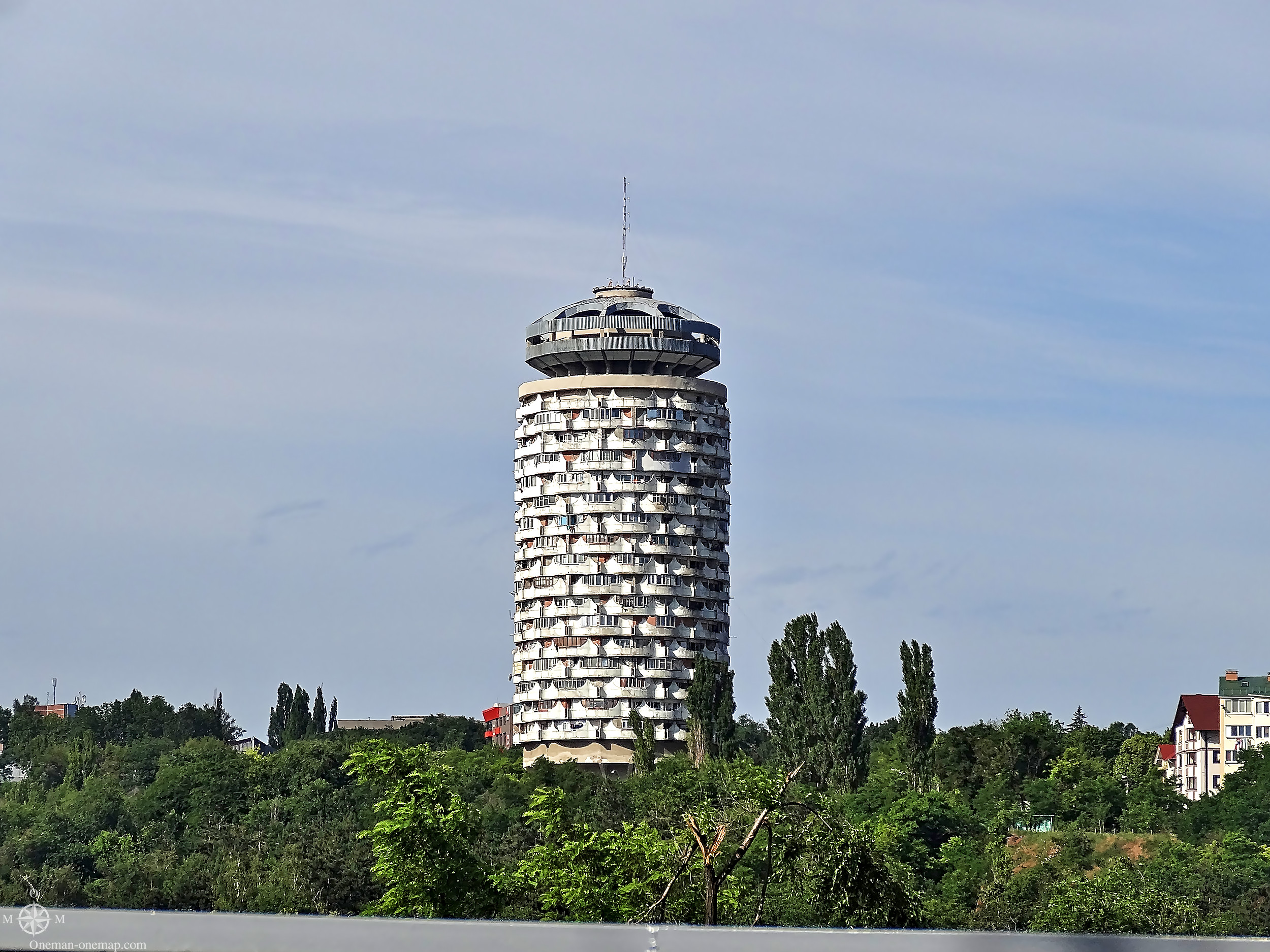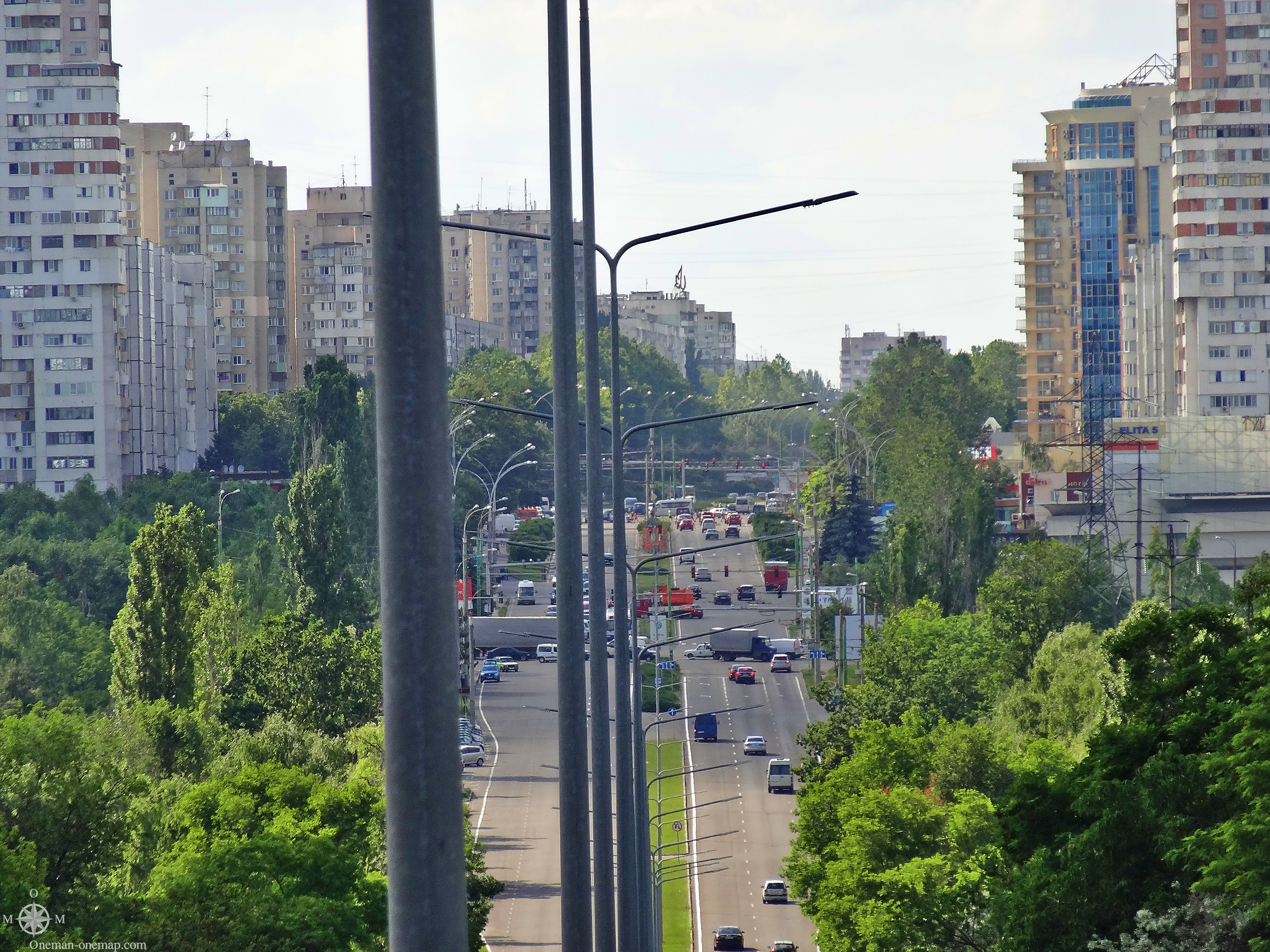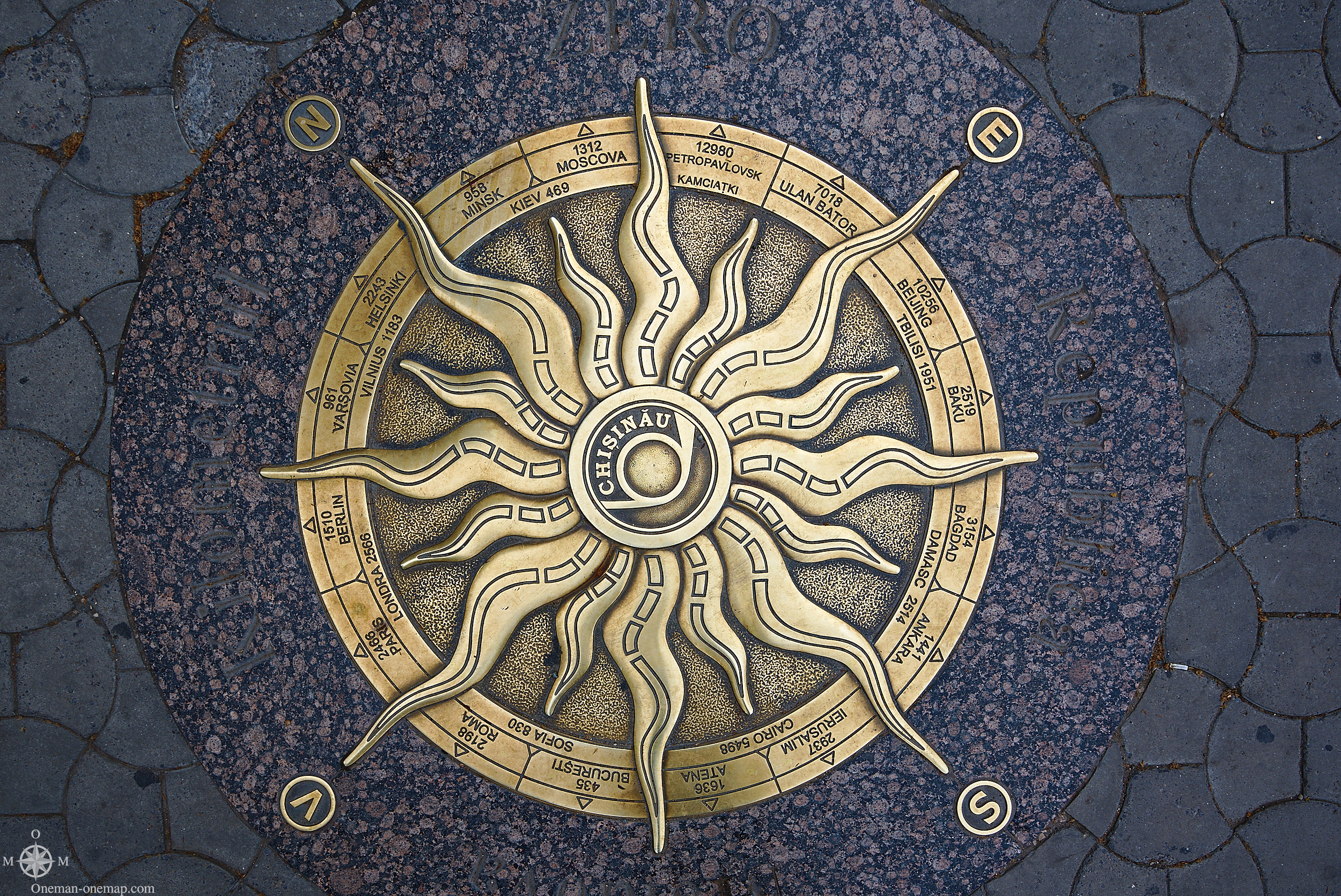 Chișinău is a very green city with lots of parks and woods. You never have to go walk or drive far to find a quite place.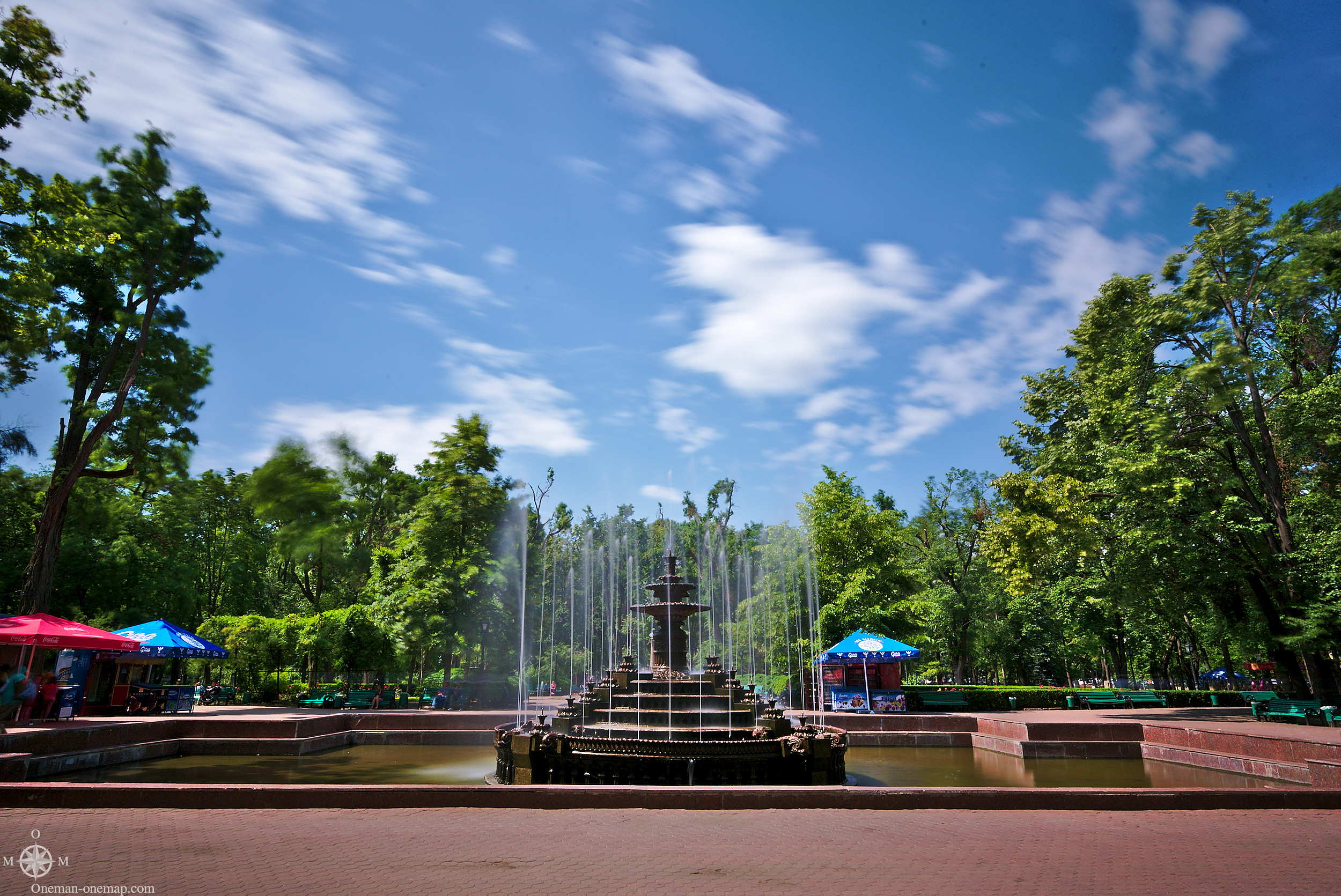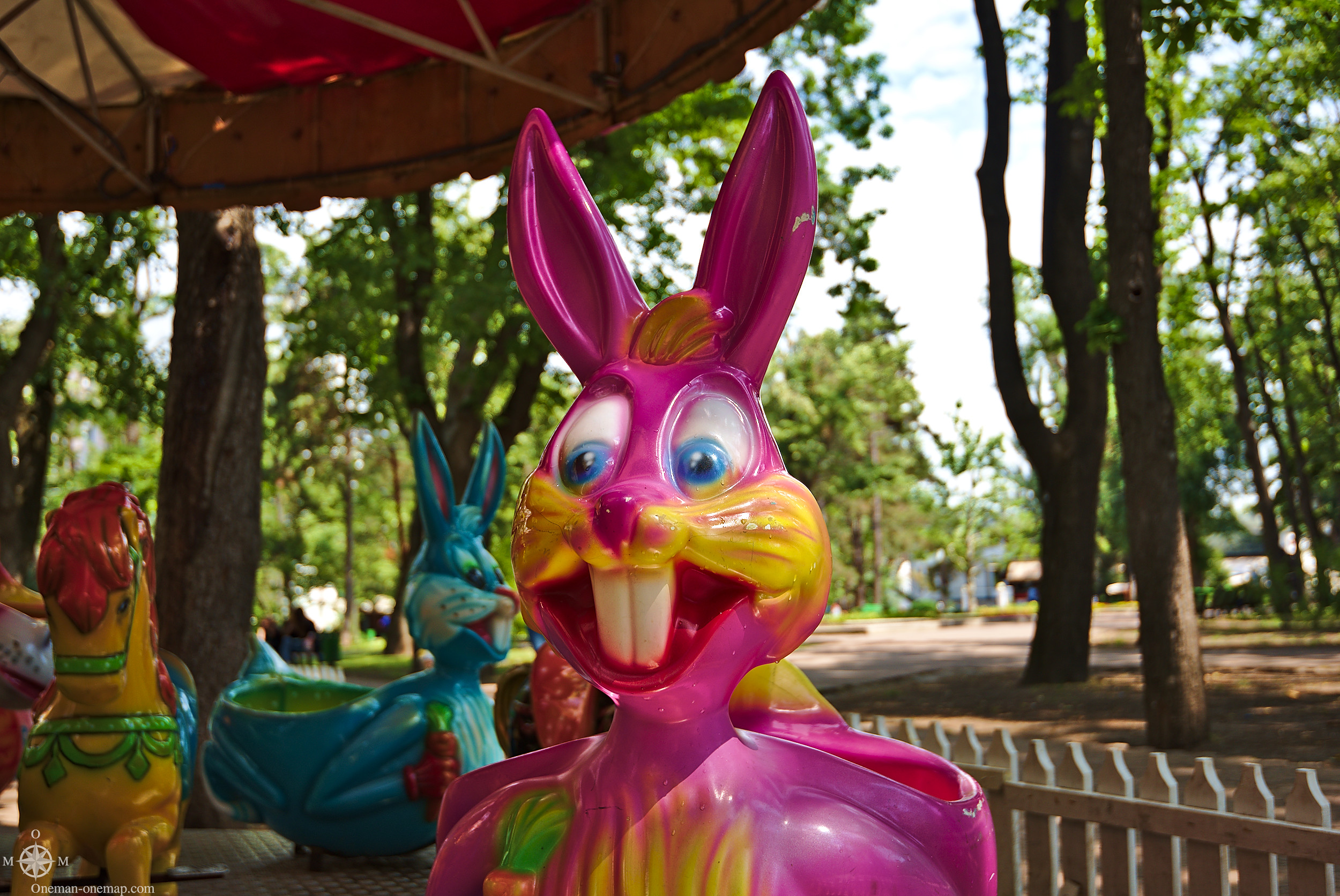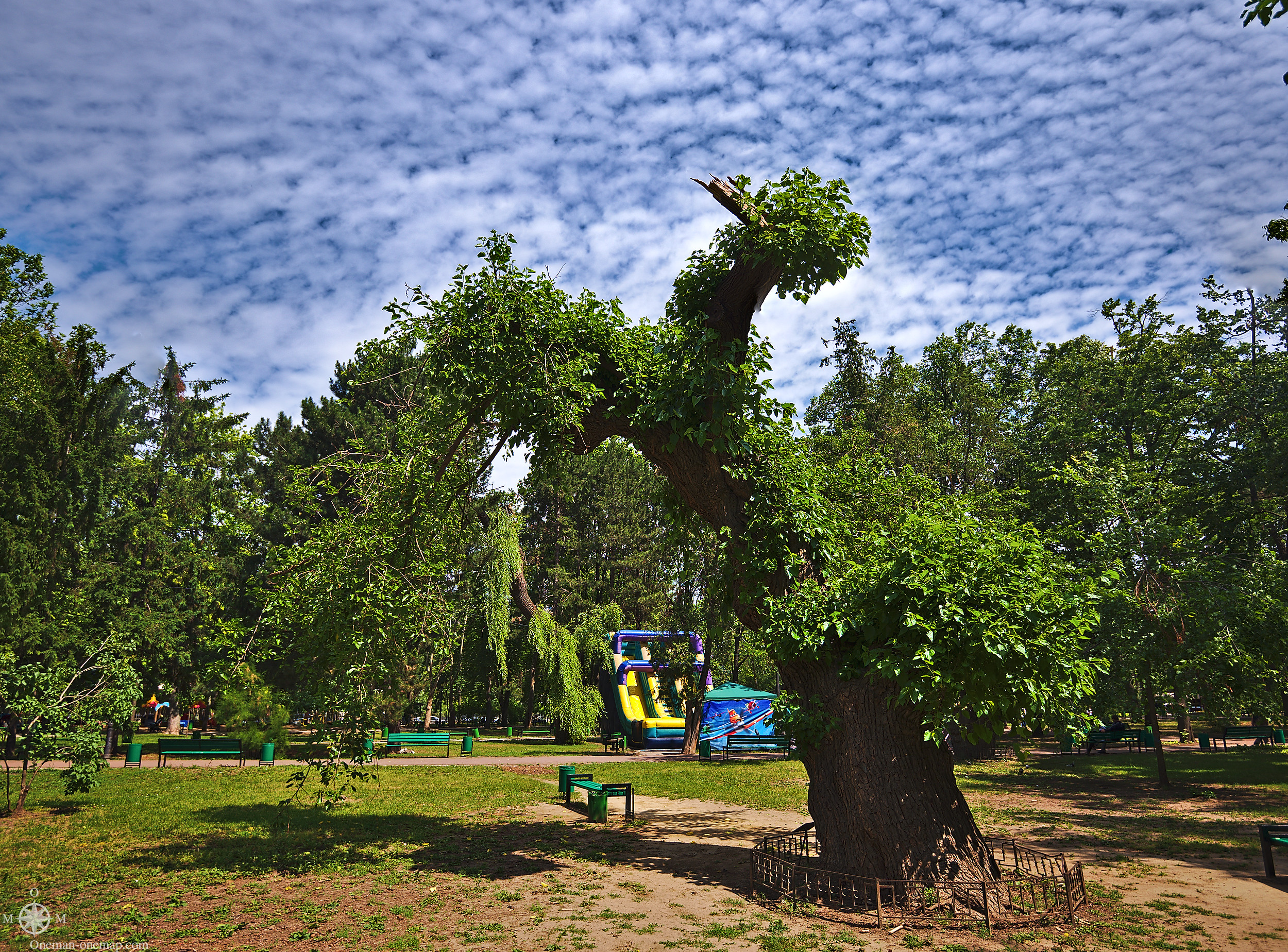 I wonder why Rammstein's Till Lindemann is so famous here? 🙂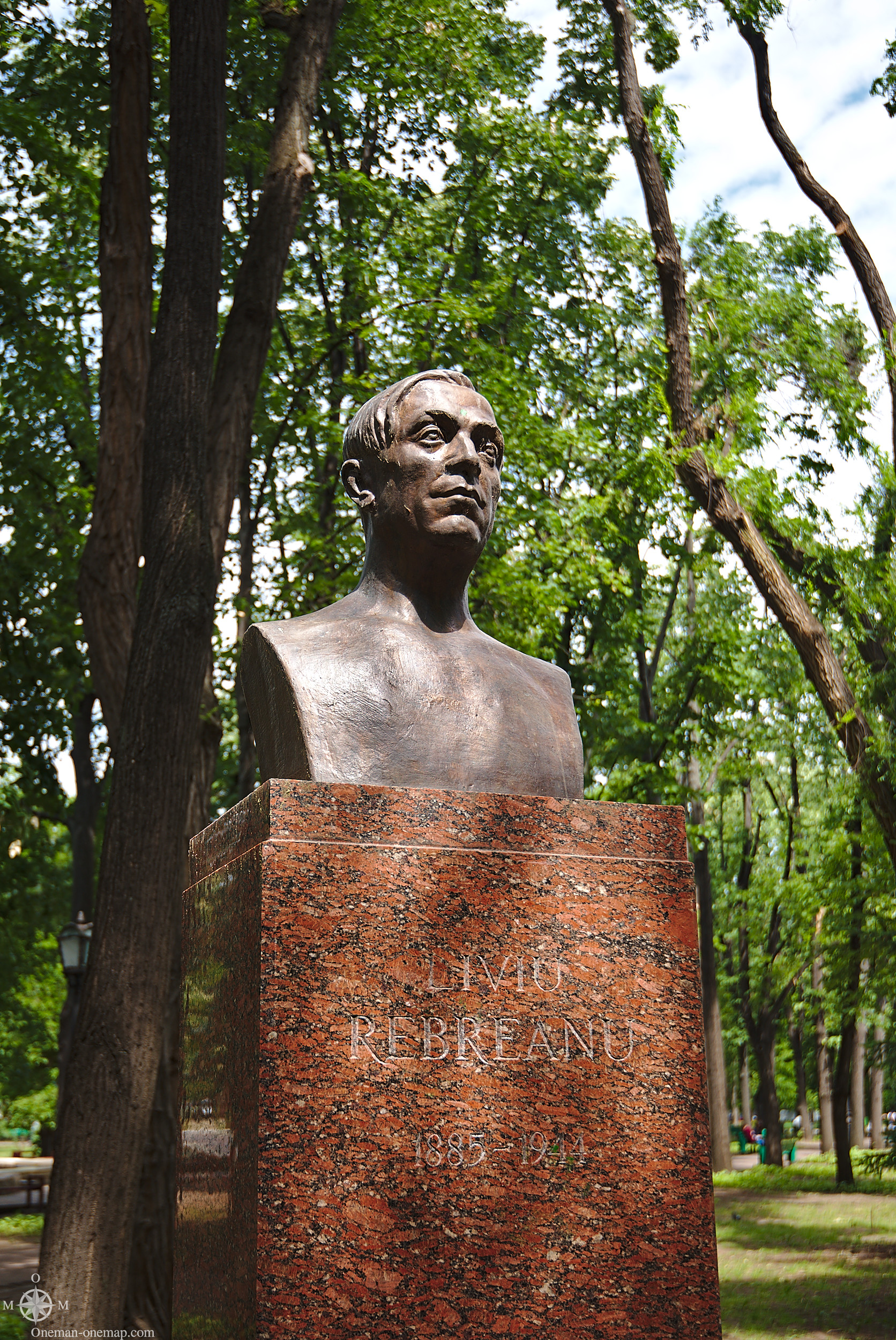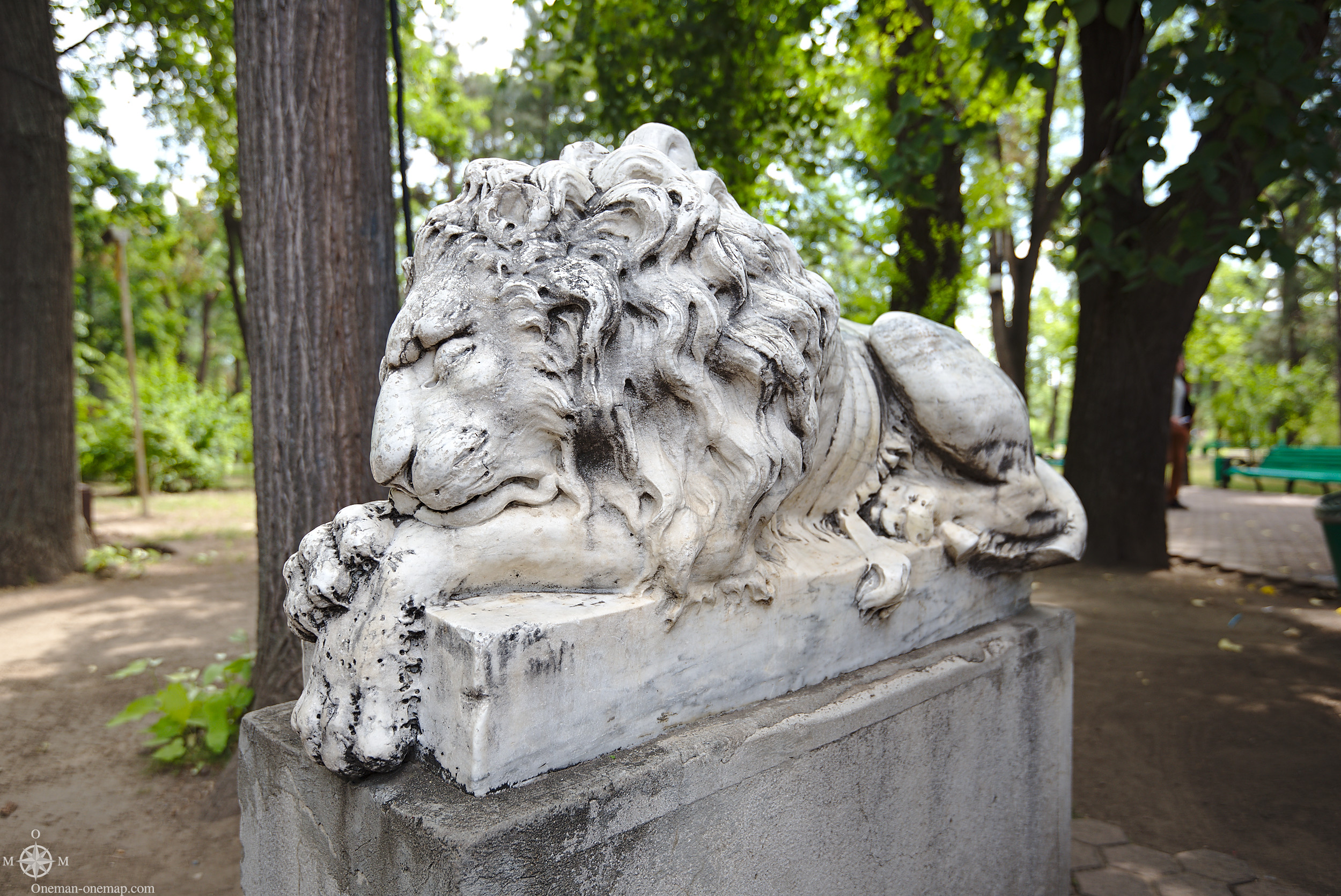 Not just the parks are green. Who wouldn't want to work in this building of the Department of Internal Affairs?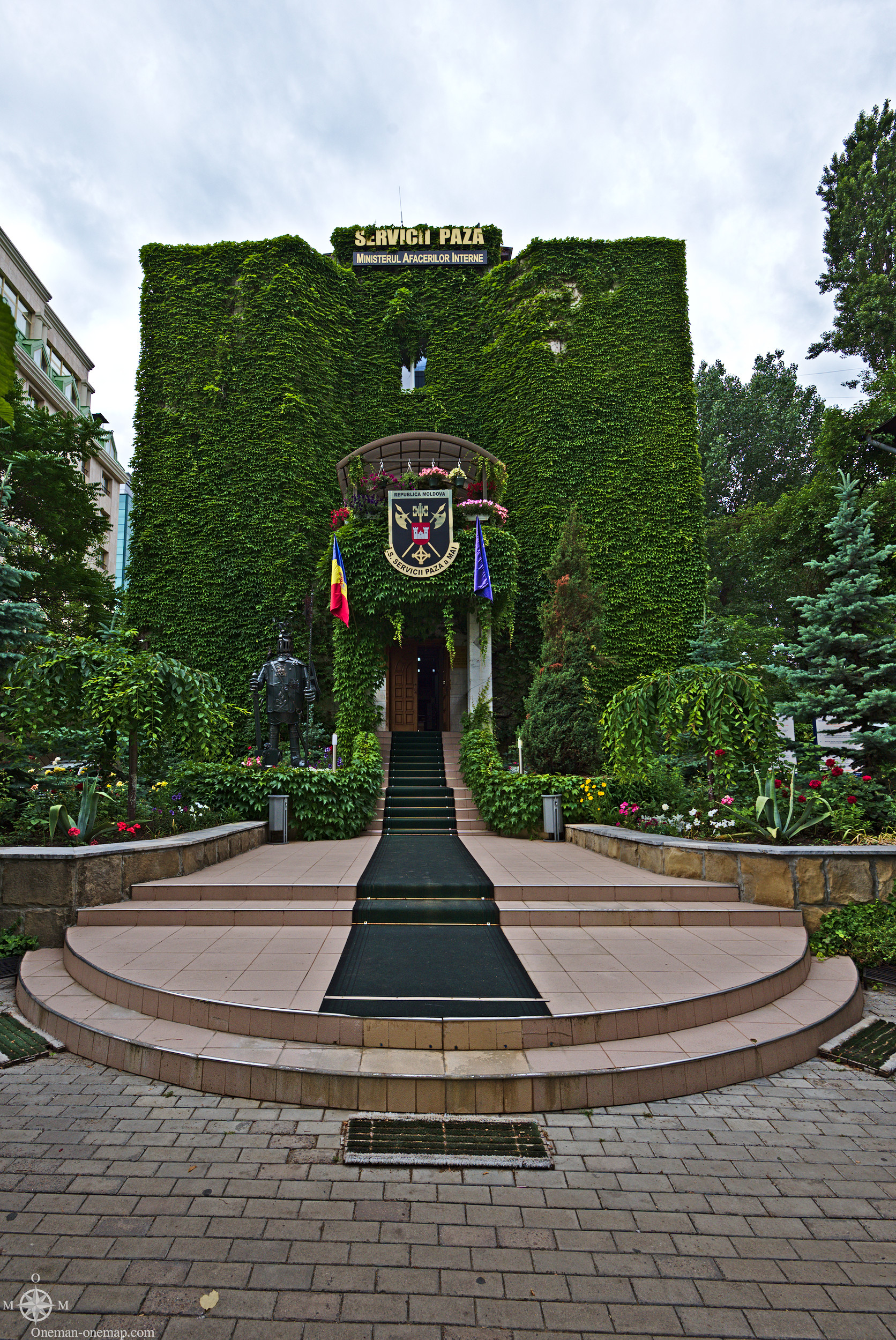 The National Theatre "Mihai Eminescu" is a good example for how strong the cultural ties between Moldova and Romania still are. There's a National Theatre of the same name located in Timișoara in Romania.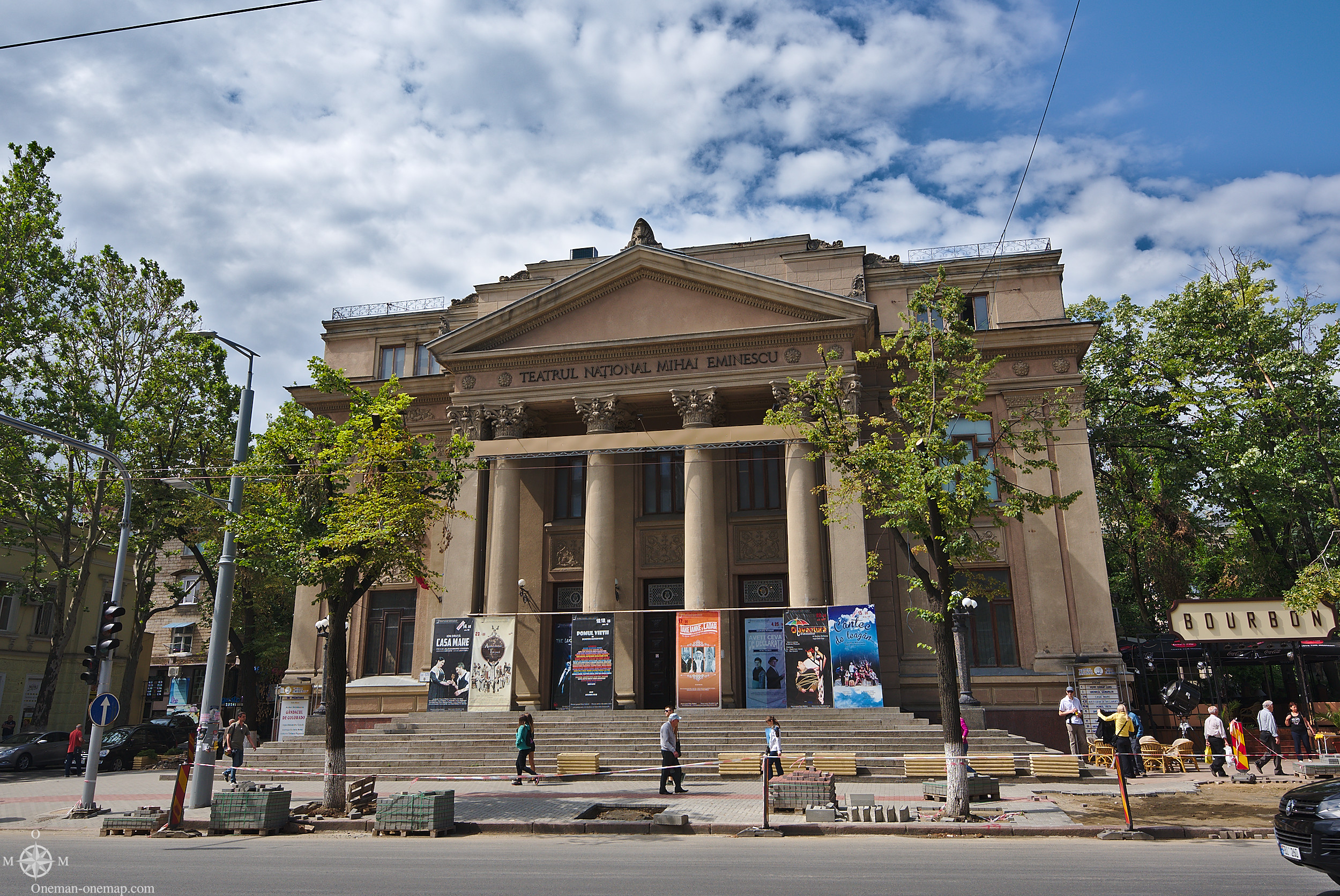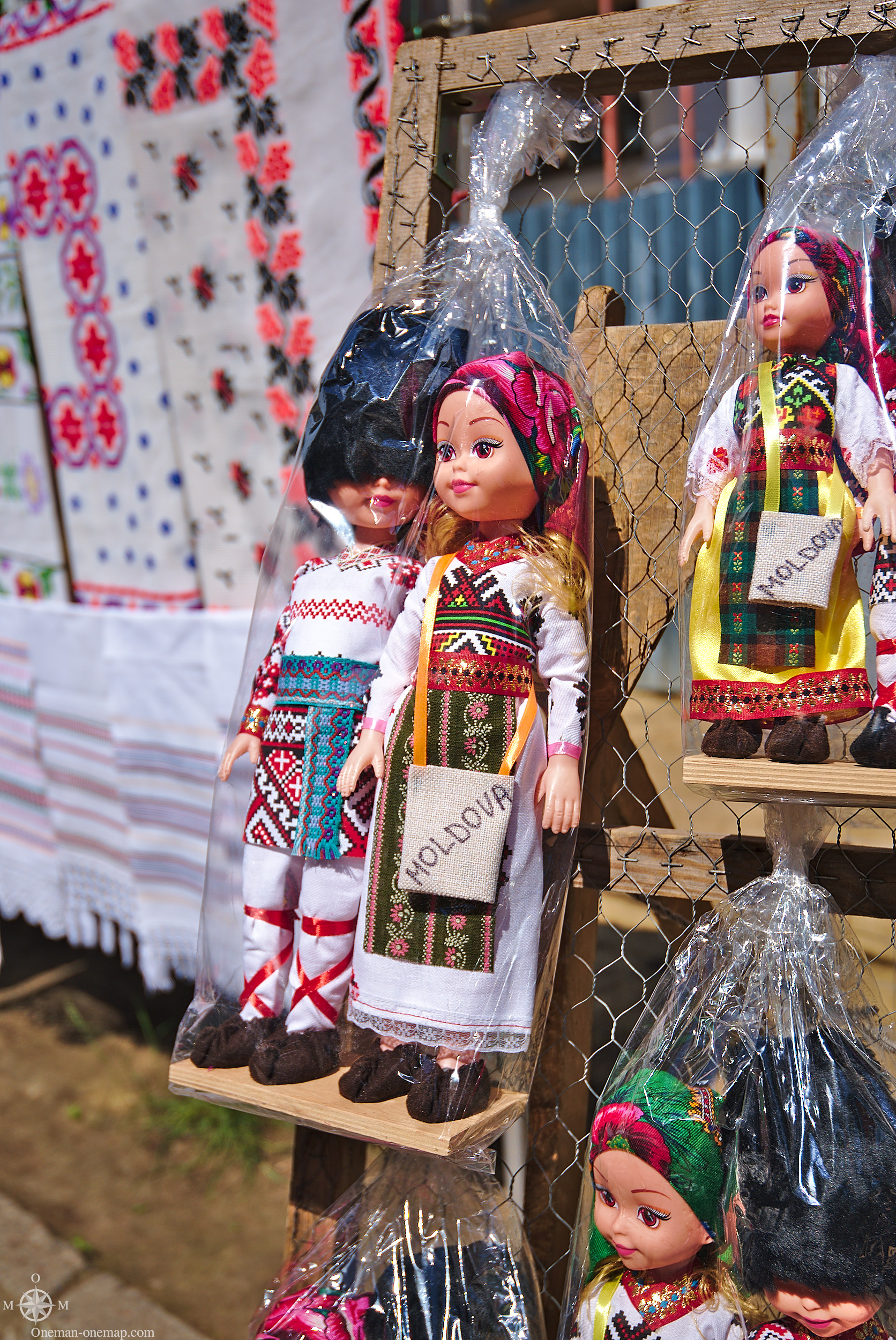 Luckily we didn't have to use these public telephones. You can buy a SIM card for a few Leu, 4G coverage is even quite okay in cities.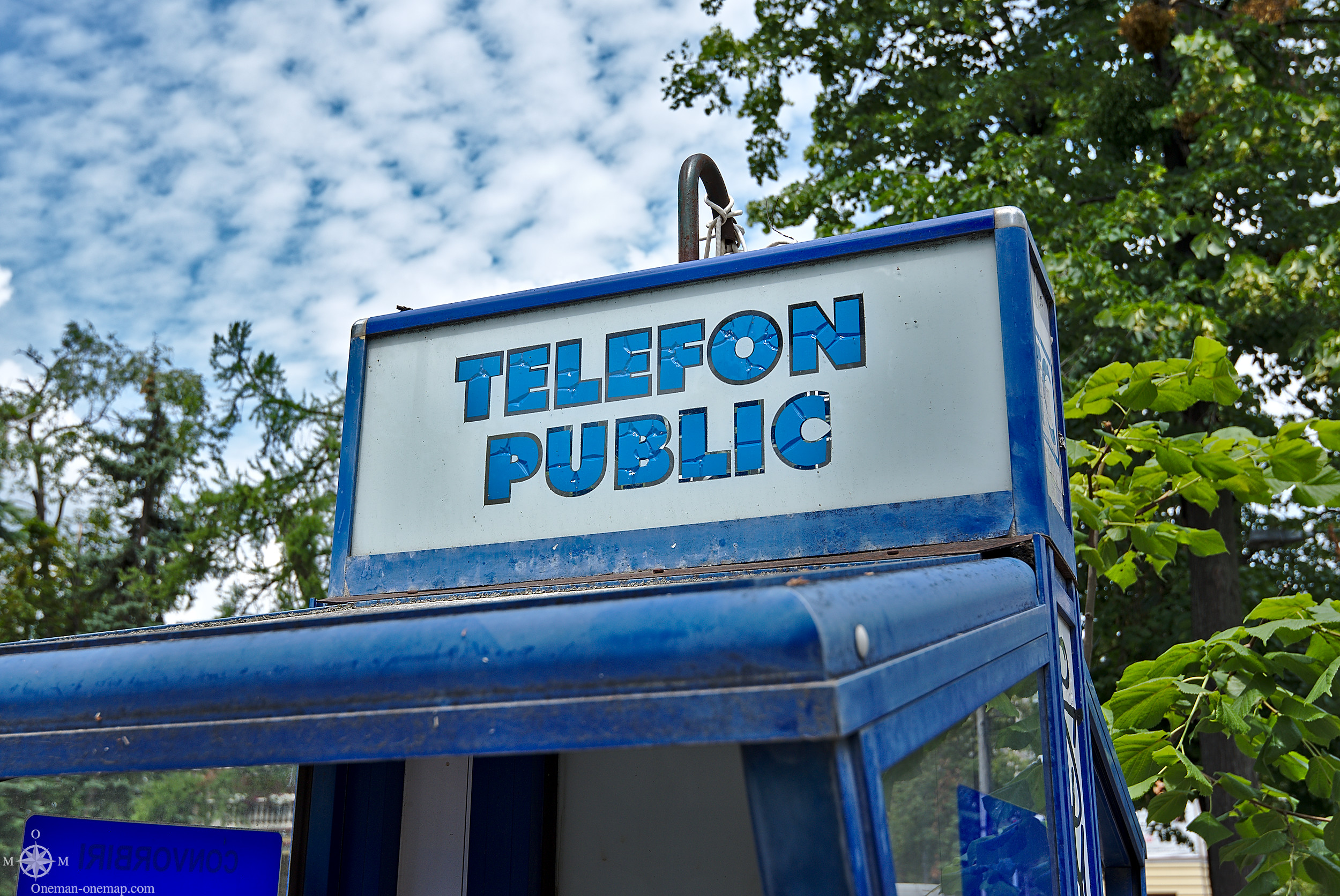 About 725.000 of the just three million inhabitants (Transnistria not included) live in Chișinău. Moldova is the poorest country in Europe, depending on the source the average income is between 100 and 200 € a month. The cost of living is quite high though, which is probably the reason why between 2004 and 2017 about 17% of the population have emigrated.
A quarter of the GDP stems from the payments sent back to Moldova by Emigrants. The street lights were full with advertisements from travel agencies which cna help with the application forms for Schengen visas for six to twelve months.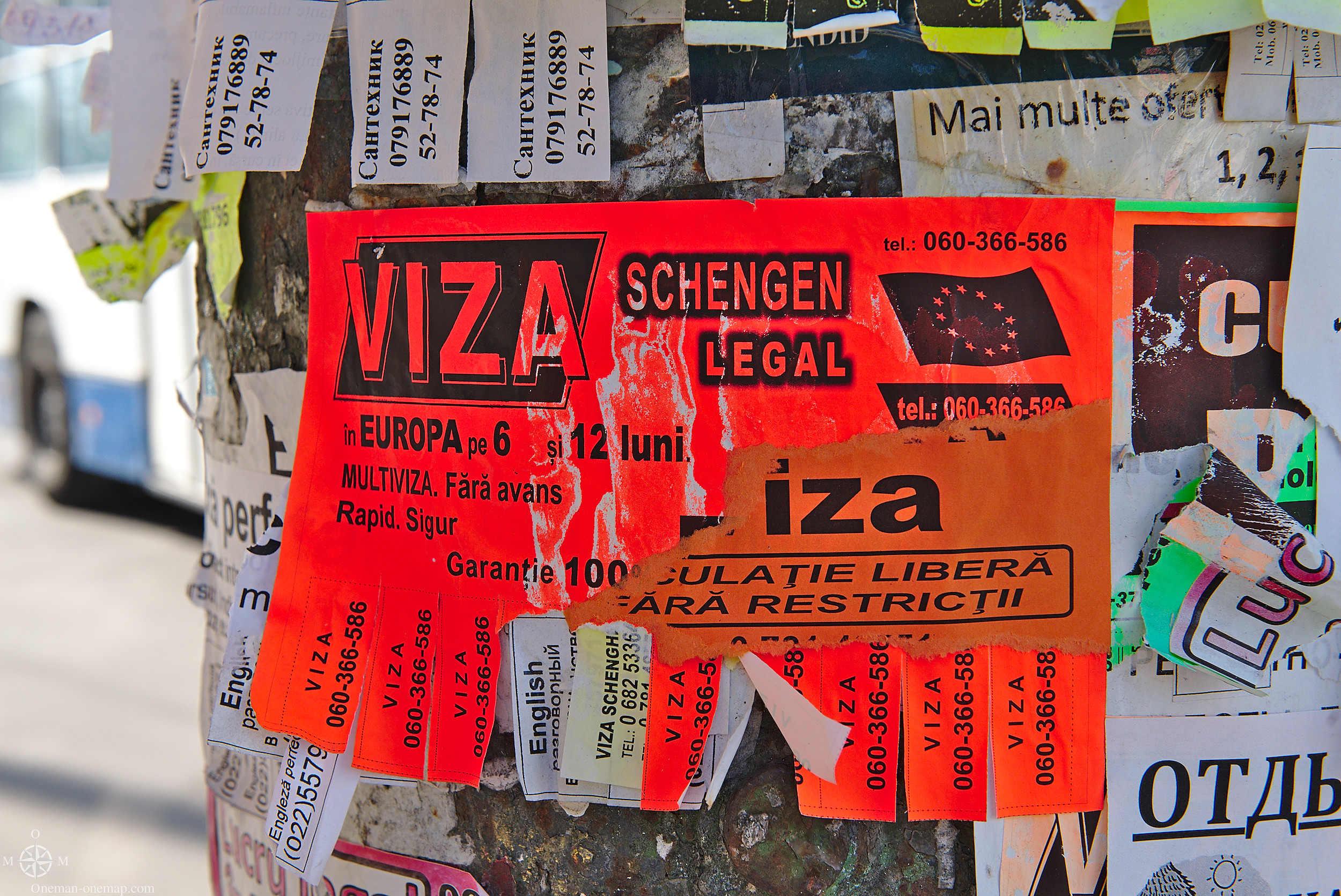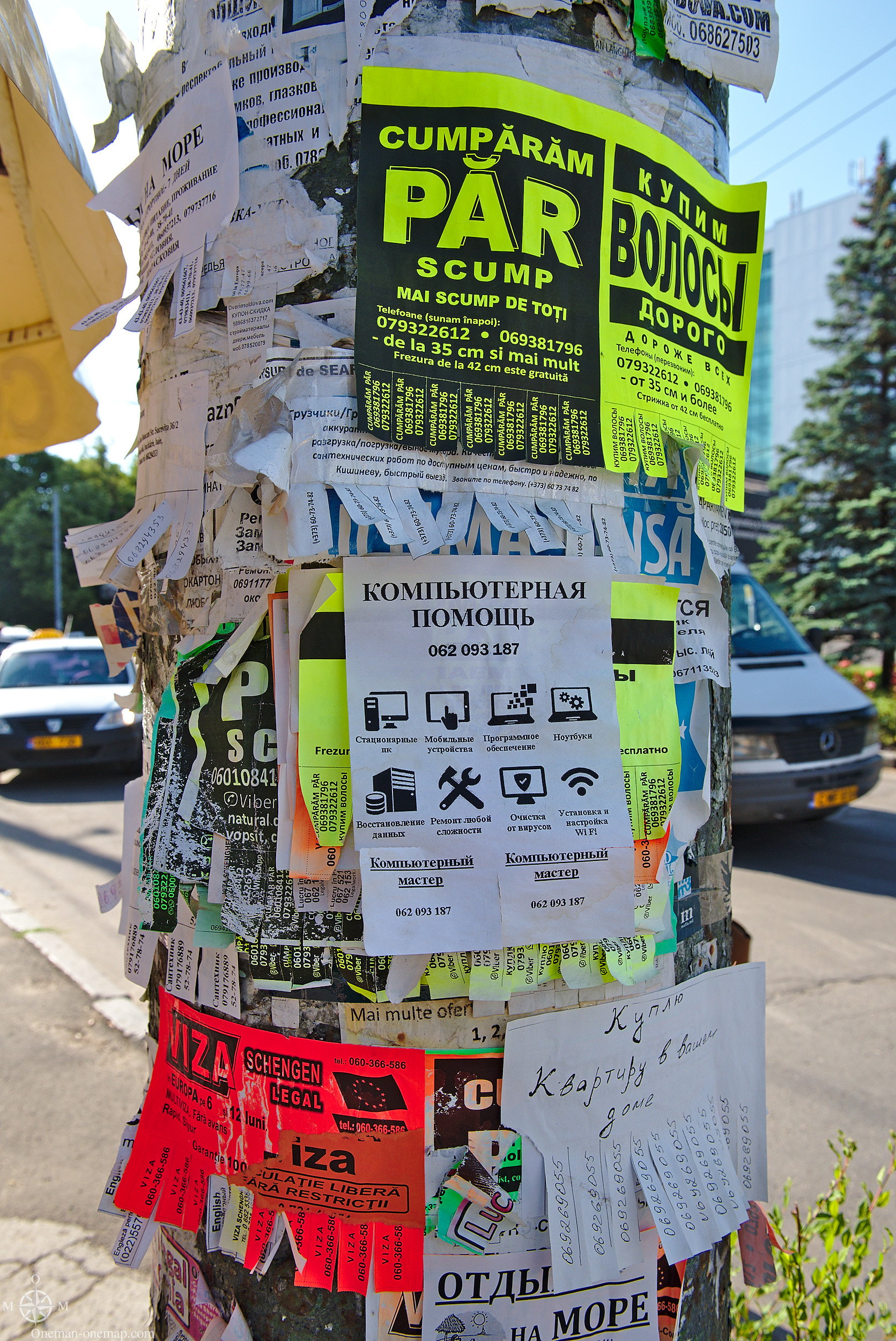 A nation this poor does clearly not have the money for big, magnificent buildings and sights. Many construction sites have been started, but then never finished. The government buildings are all from Sowjet times and some cannot be used anymore. But there are also some very nice buildings which are kept in good shape.
The seat of the government: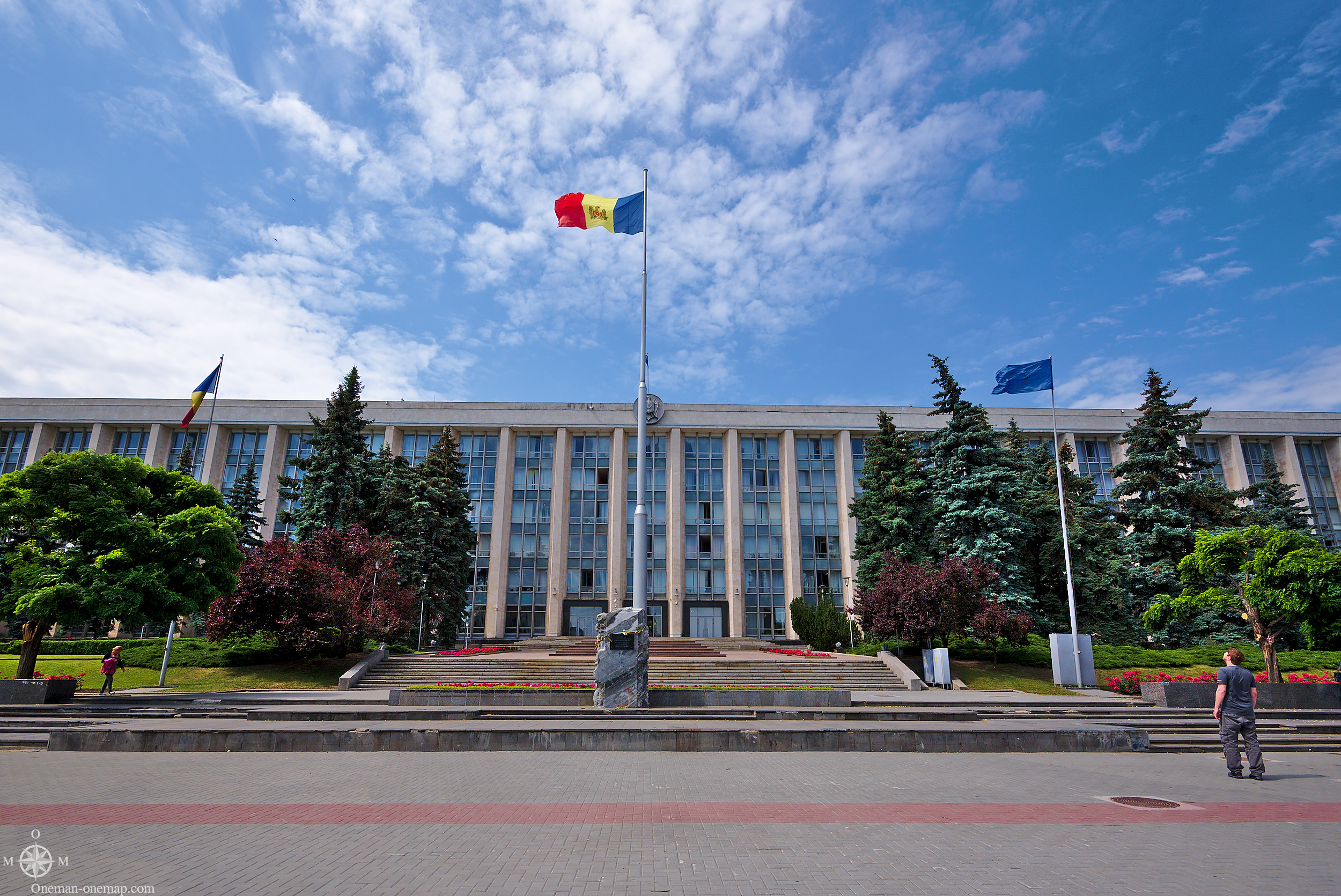 The presidential building. The building was damaged very badly during the protests against former president Vladimir Voronin on April 7, 2017, so it cannot be used anymore and had to be closed off.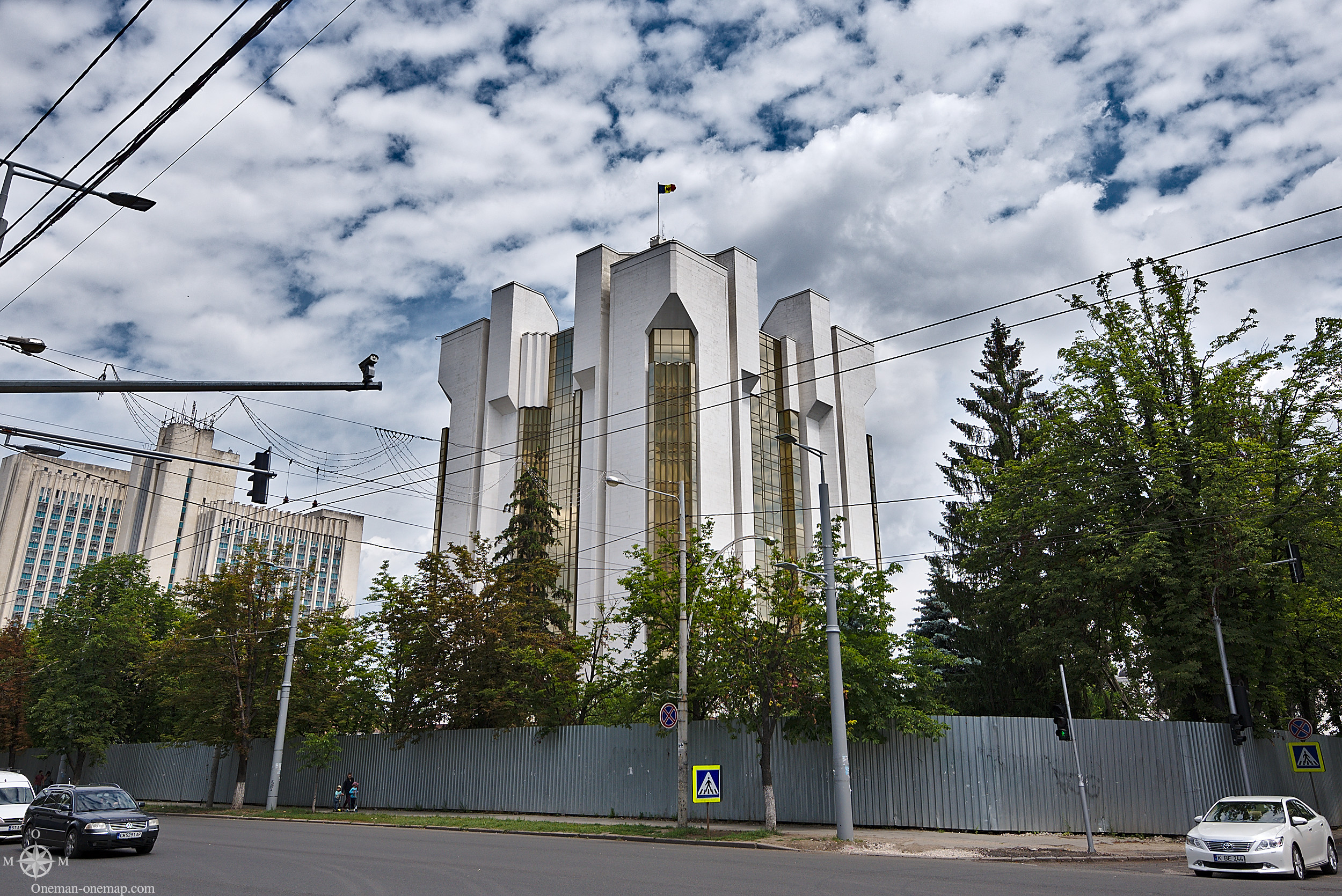 The seat of the parliament across the presidential building.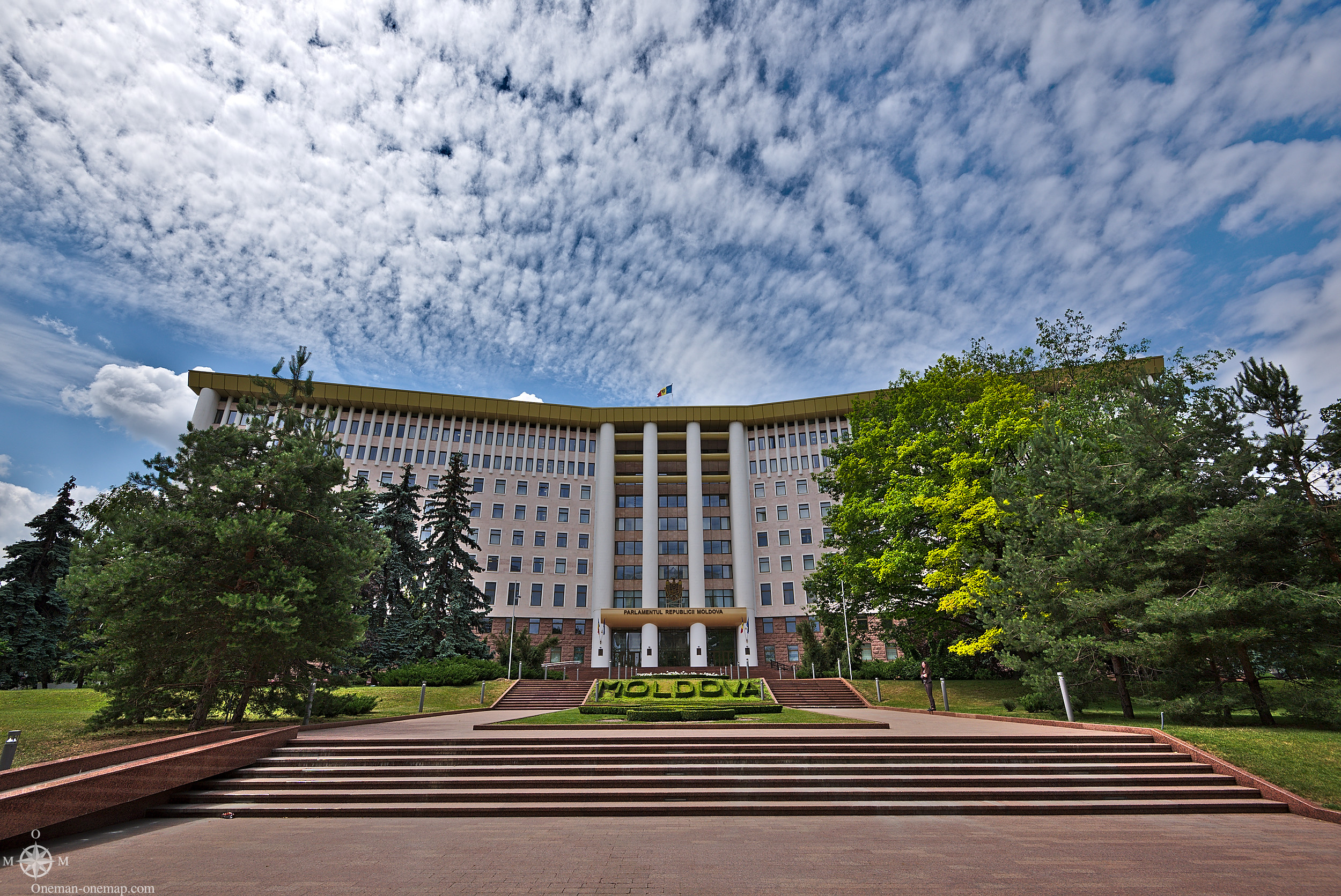 The seat of the Department of Agriculture. About 40% of the GDP come from agriculture, so it isn't very surprising that this department occupies one of the largest buildings in the whole city.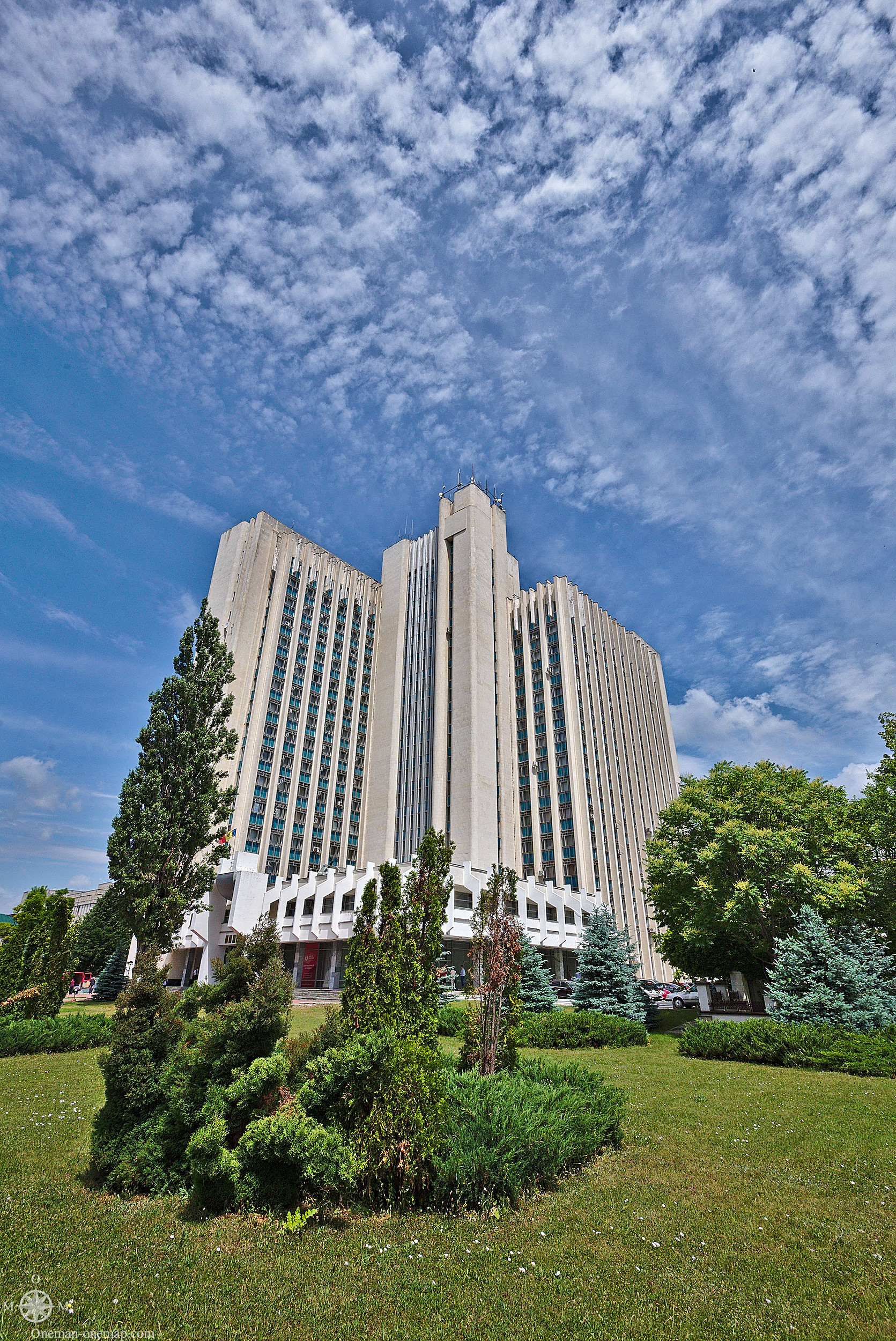 The National Theatre for Opera and Ballet, constructed in the beautiful sowjet concrete style. The program was rather conservative: Don Quijote, Macbeth and Swan Lake were on the schedule.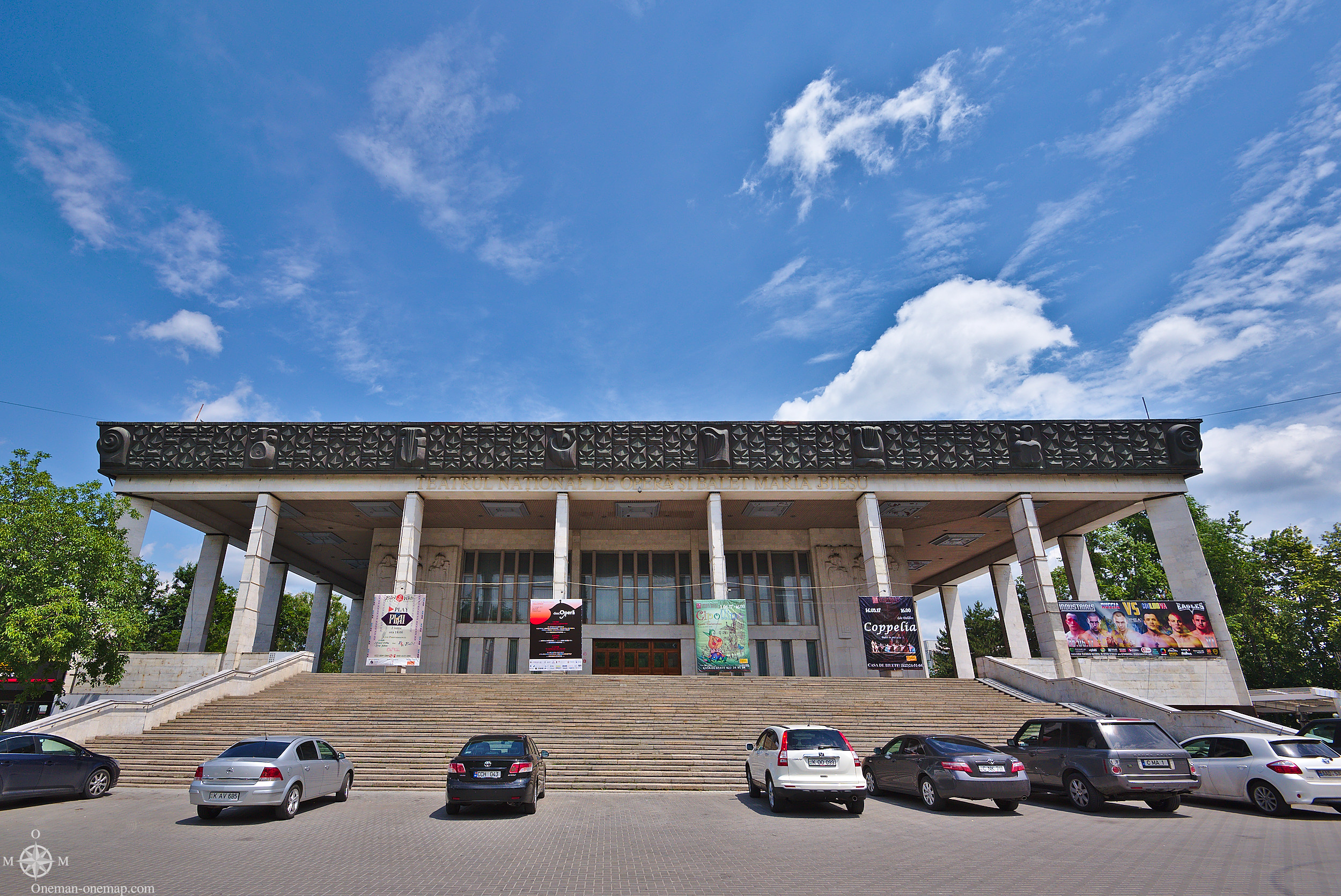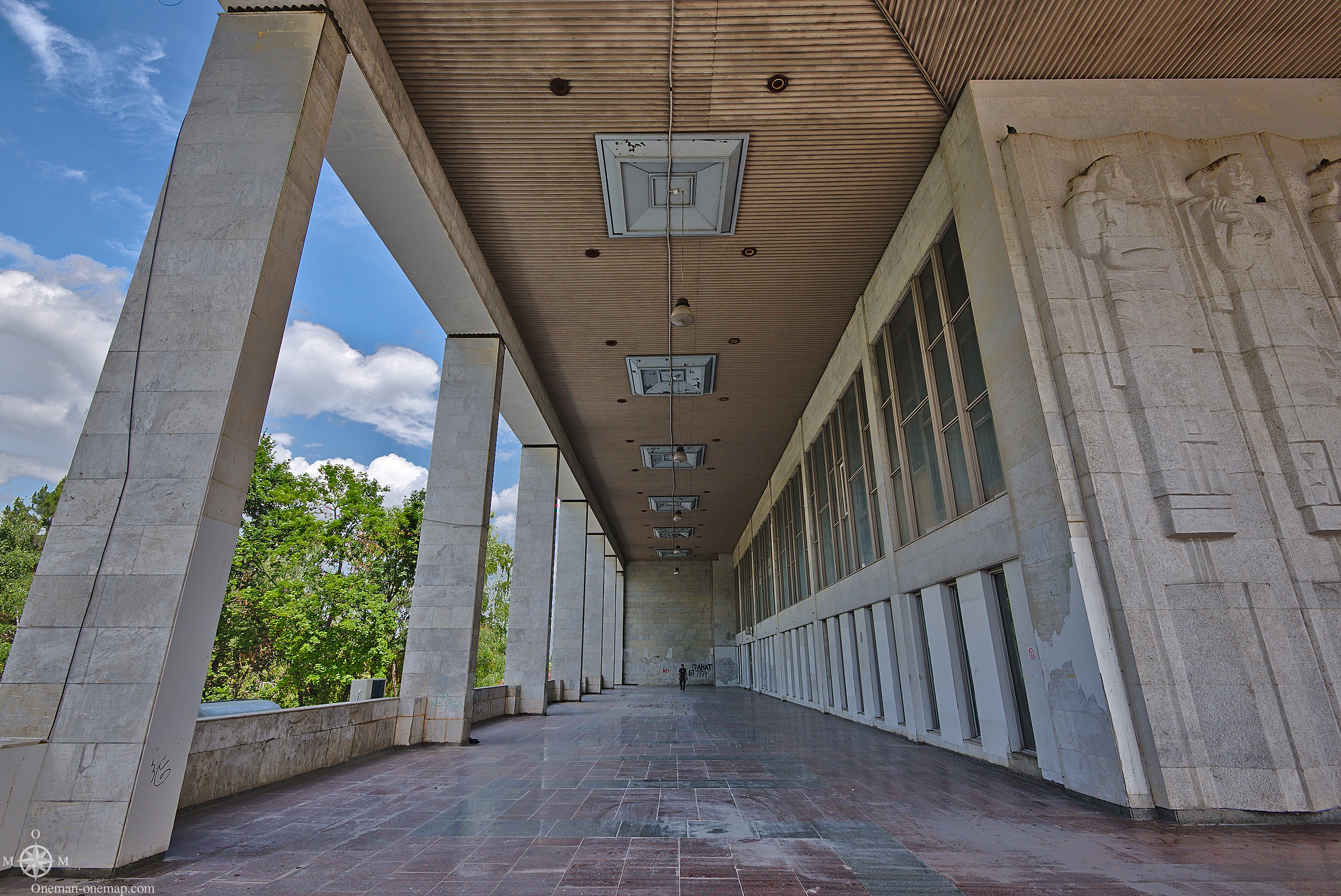 This arch of triumph from the Russian-Turkish War in 1828/1829 seemed to be a very popular place for Instagram photo shoots. The huge bell inside was made from the metal of the captured turkish cannons. There must have been a lot of them, it was enough for s six ton bell…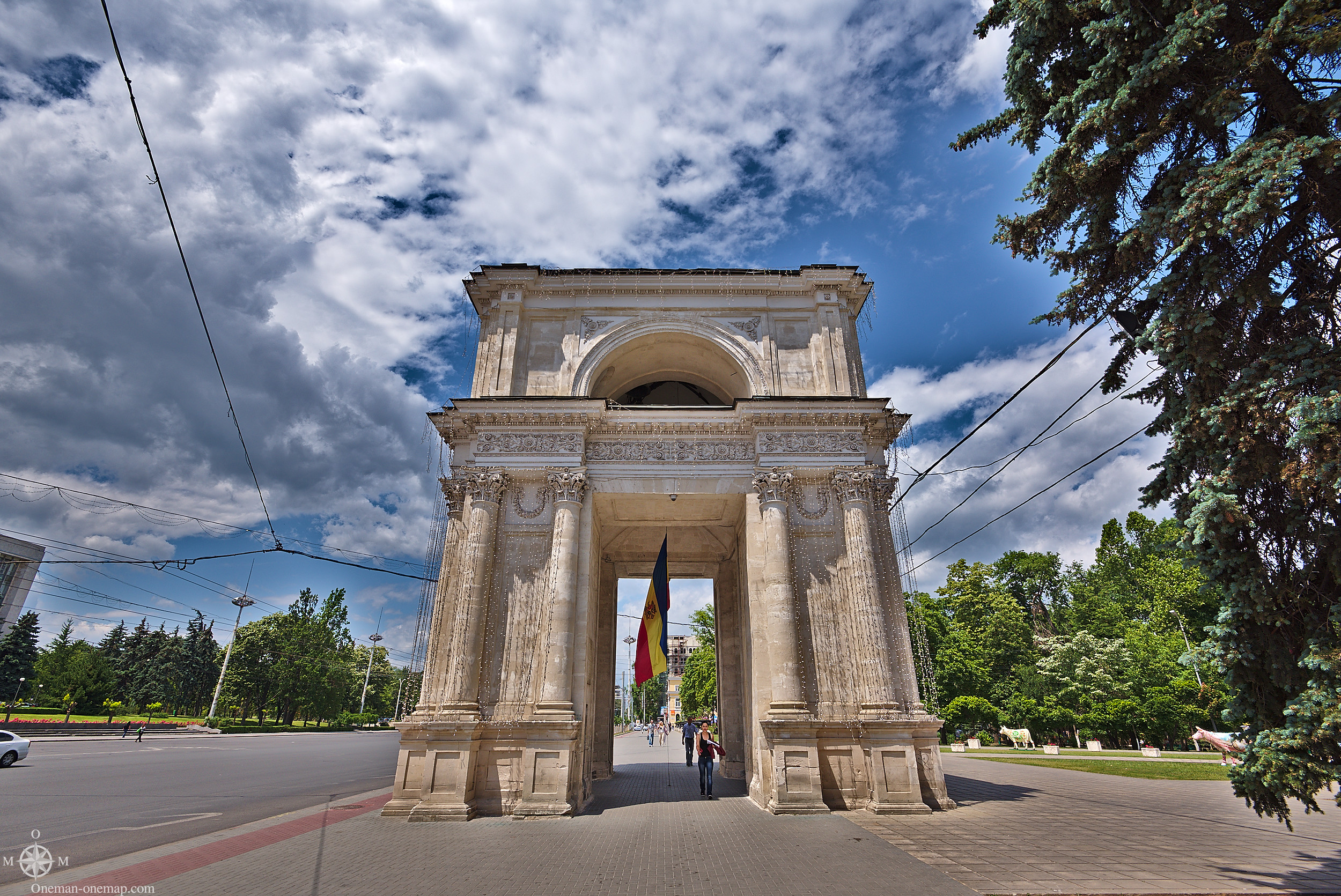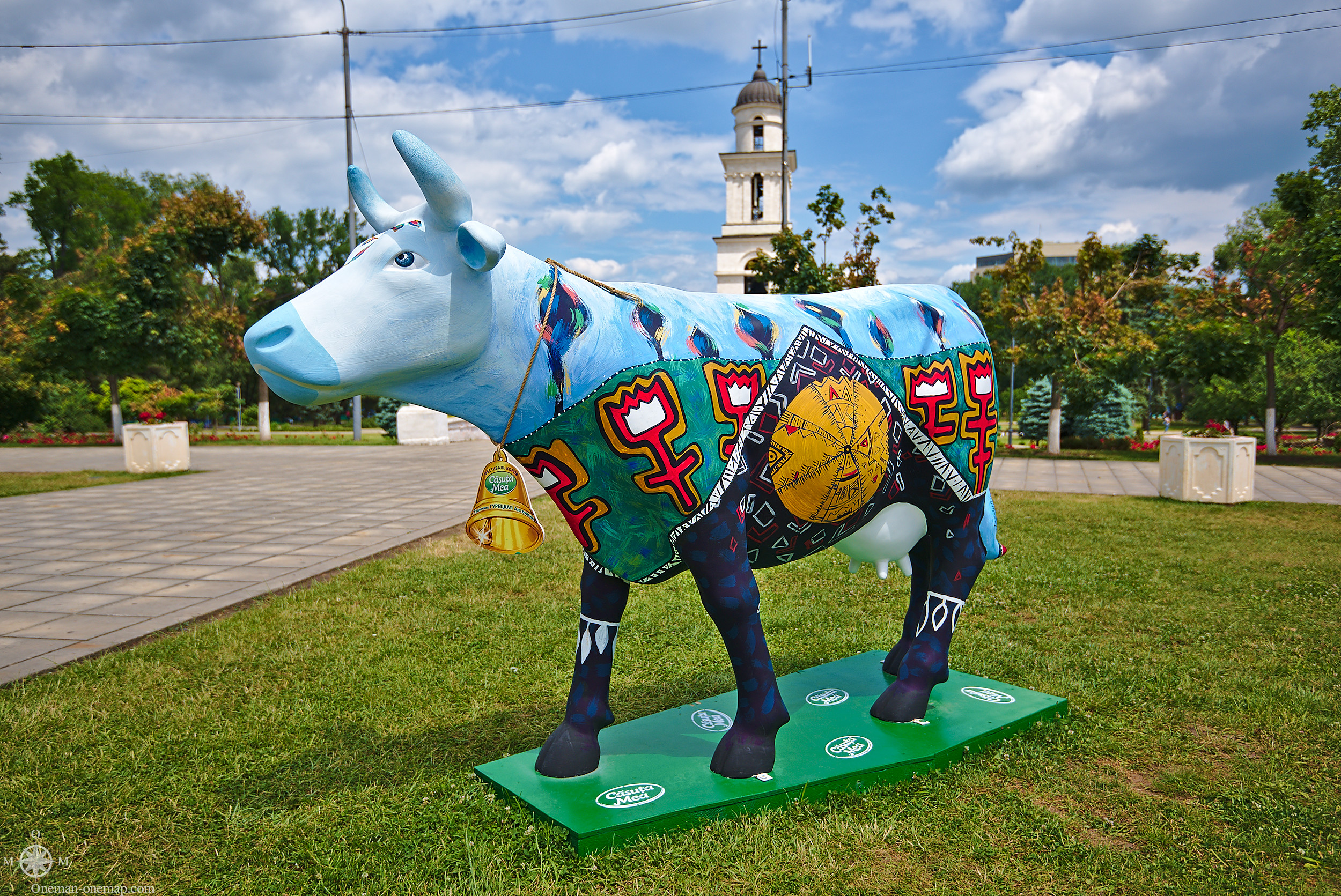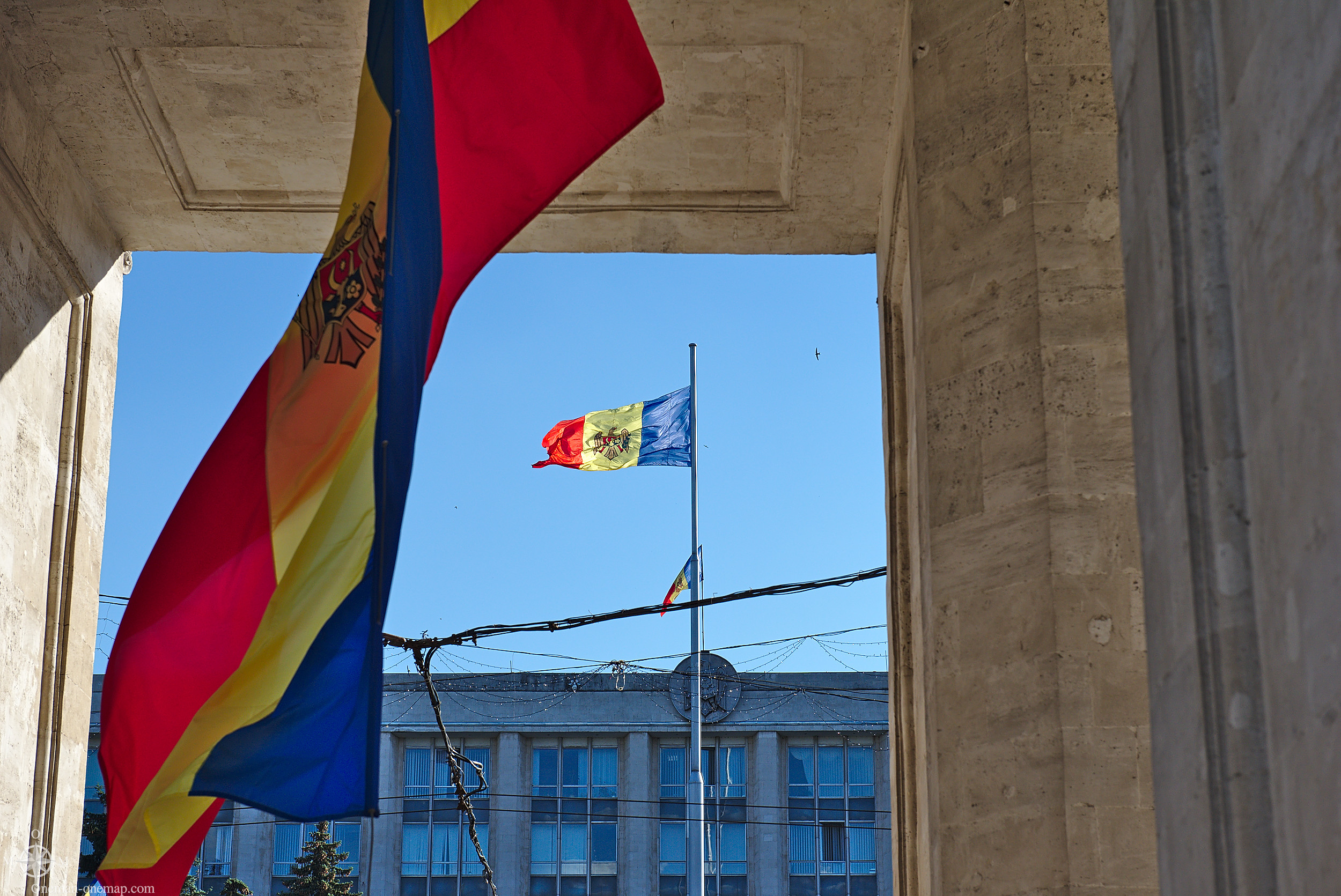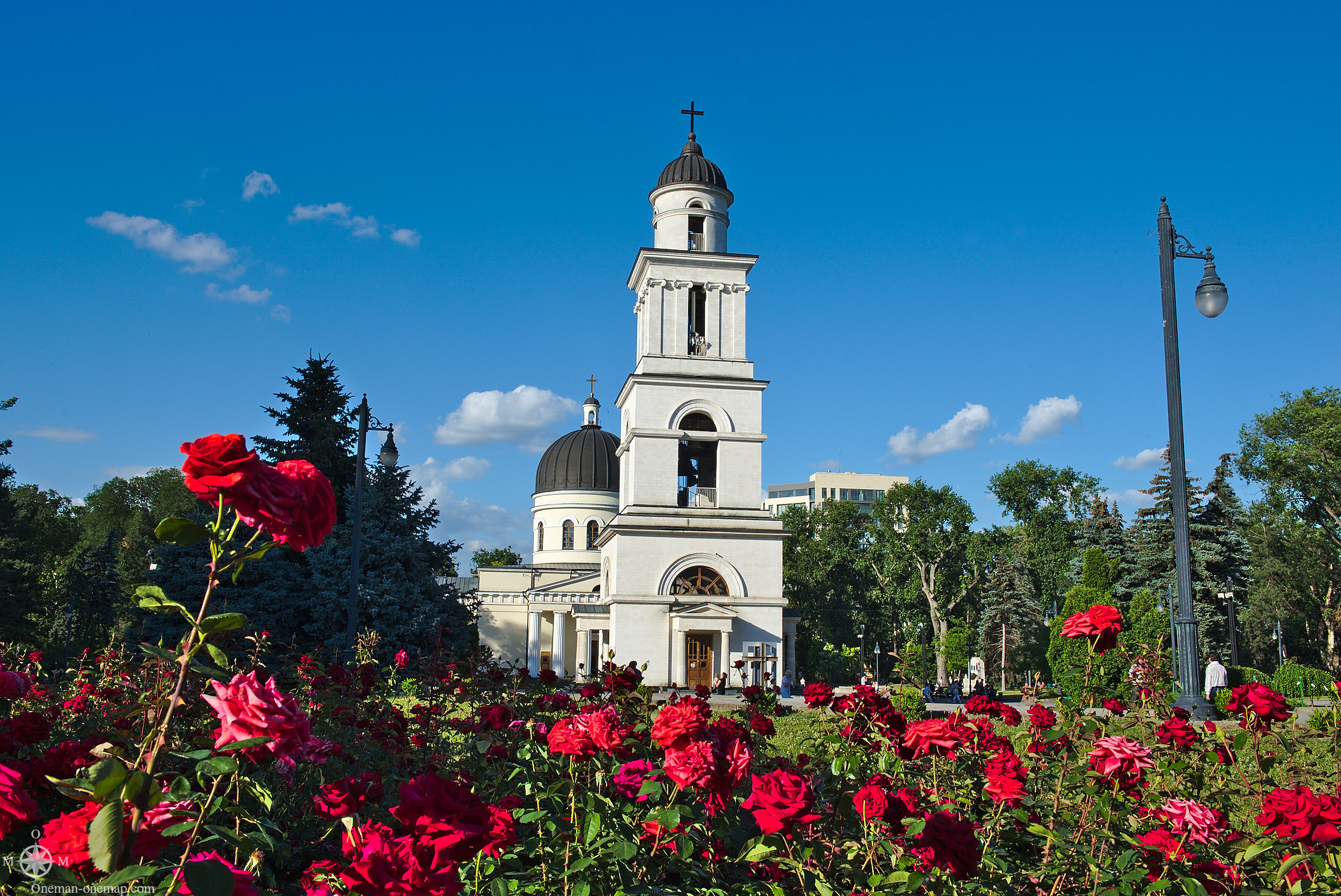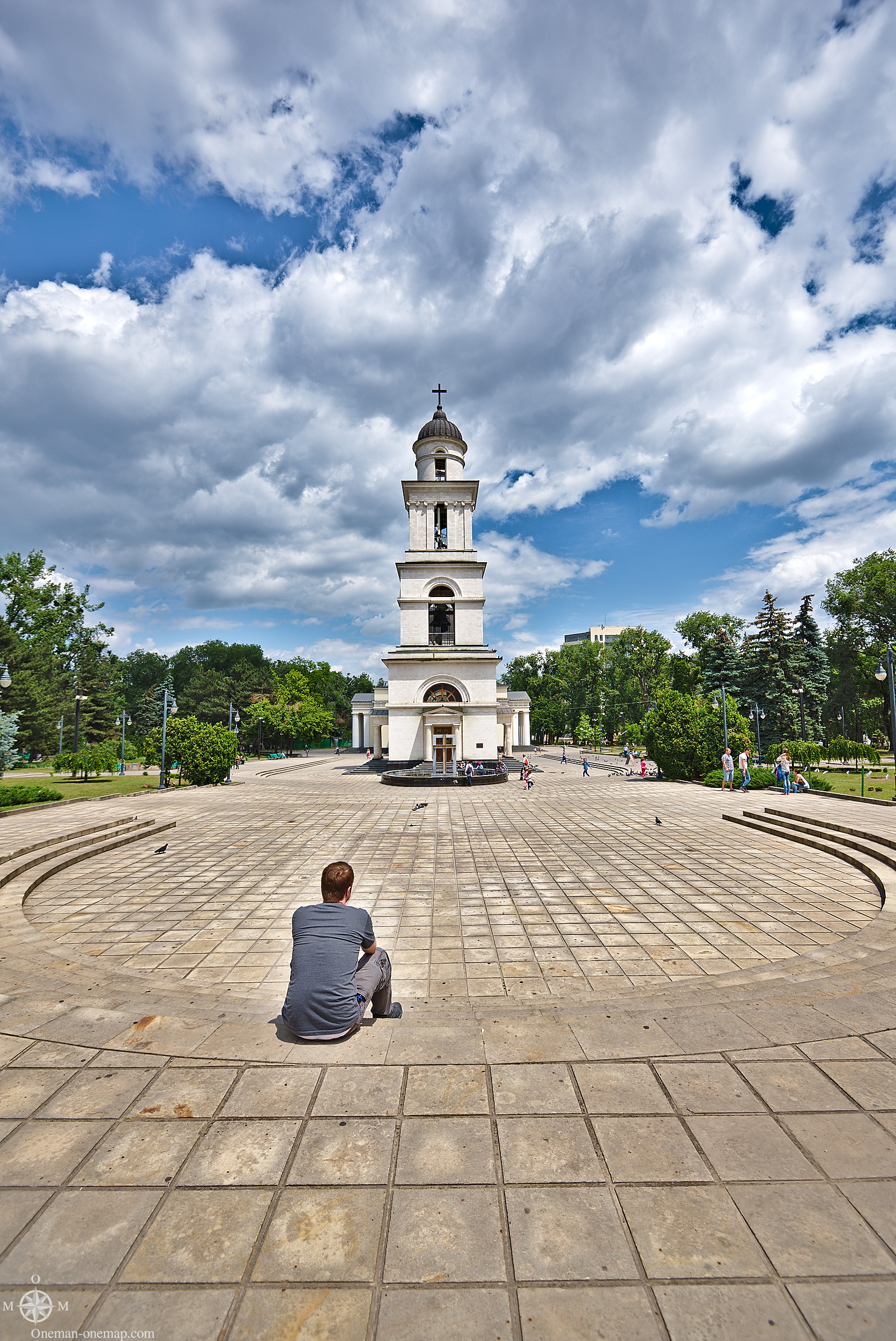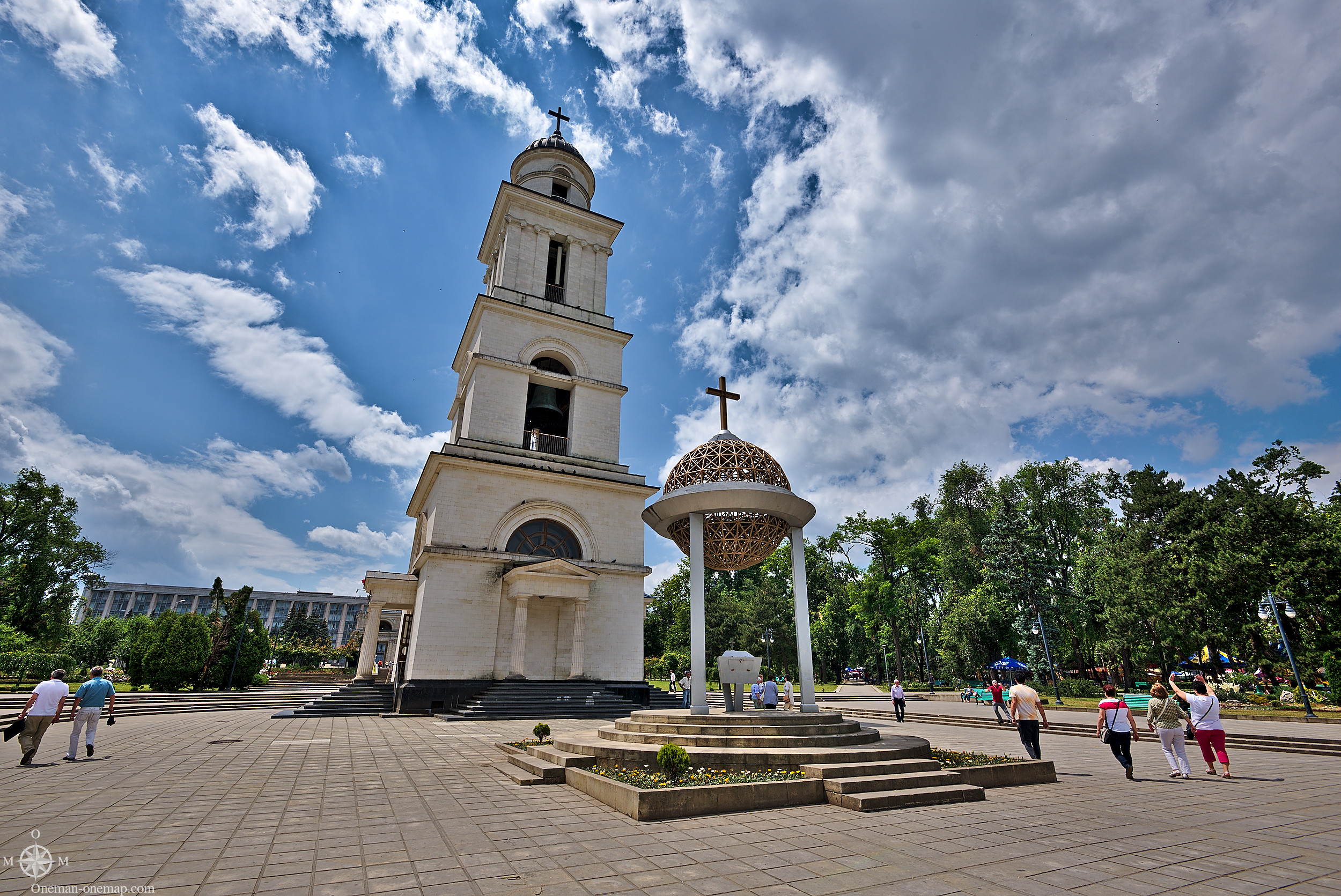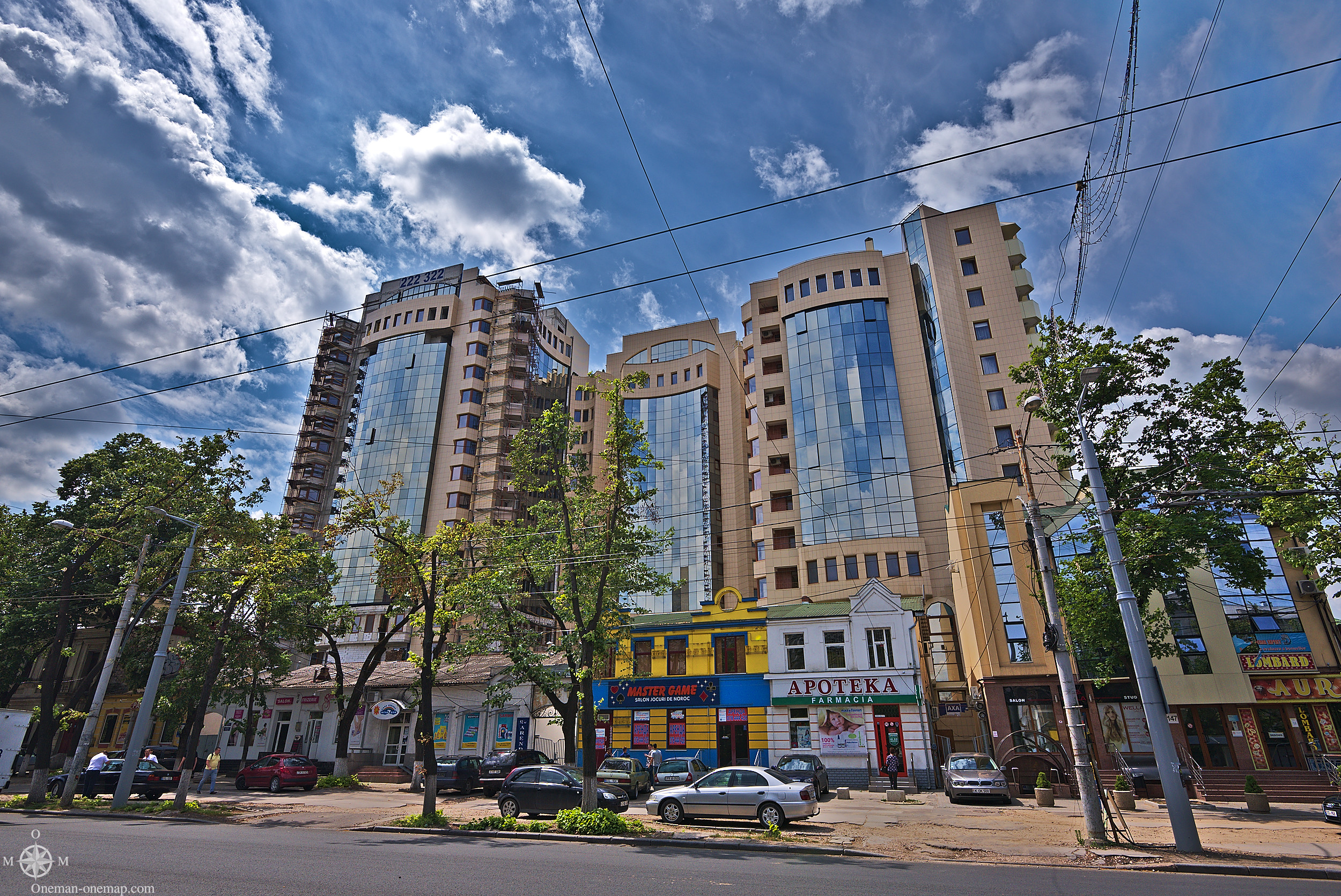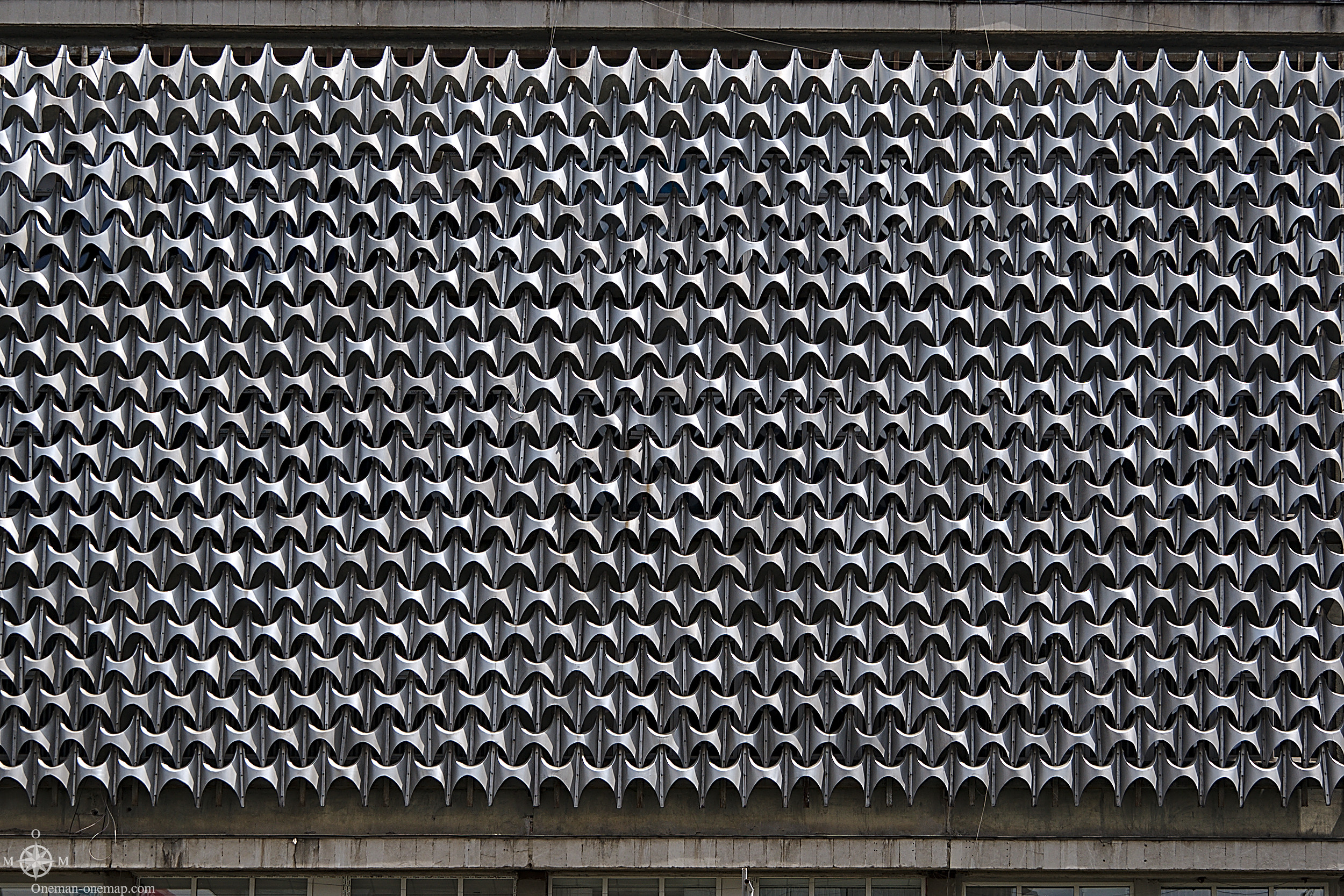 This small church seemed to be quite controversial. Some think it's great, others don't like it and see it more as a tourist attraction (yeah, what tourism…) than a church. It doesn't look very controversial from the outside, but on the inside the situation is different…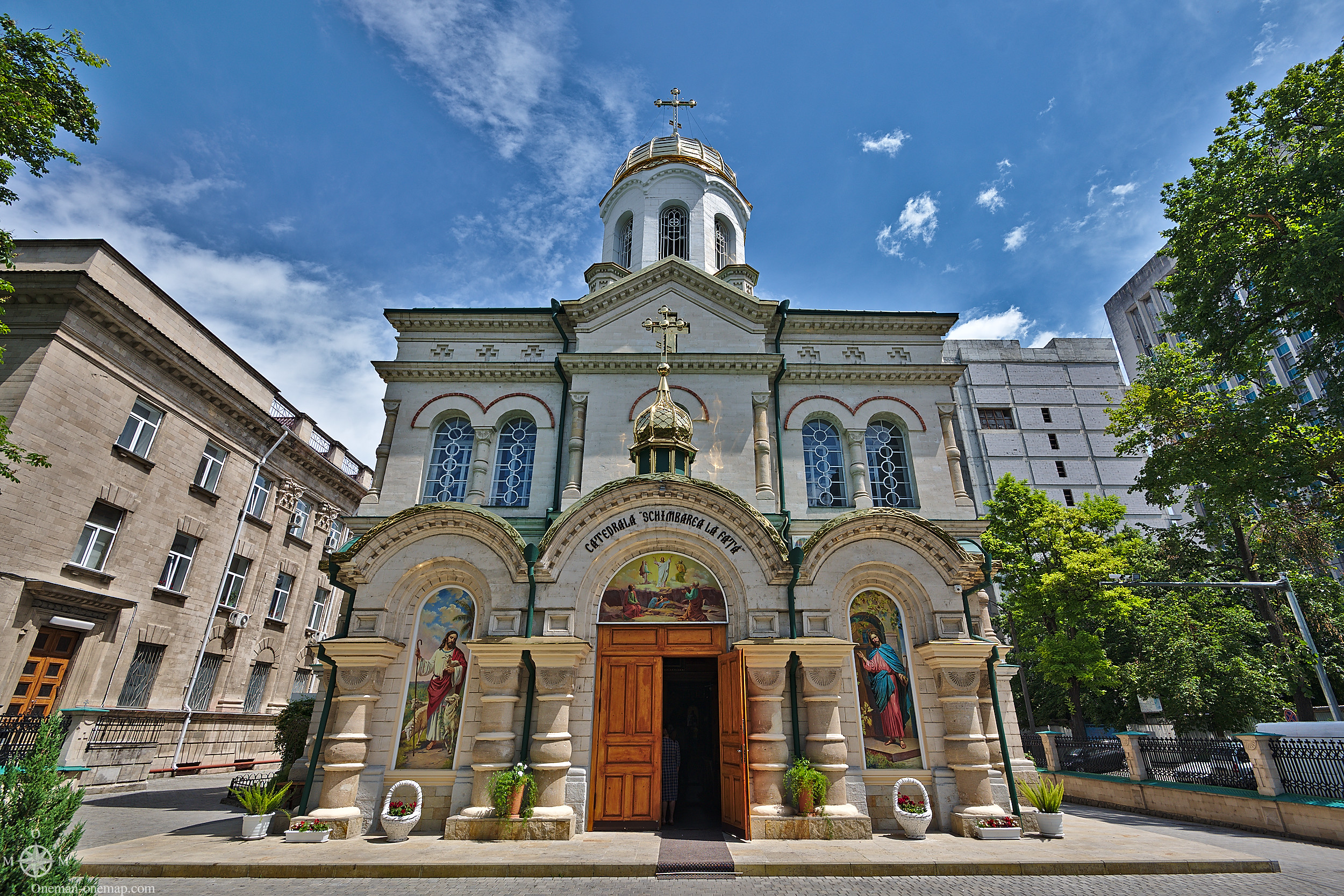 The offending object is this very modern, colorful and definitively not safe-for-children fresco. Especially the bottom right side seems to be particularly annoying to some.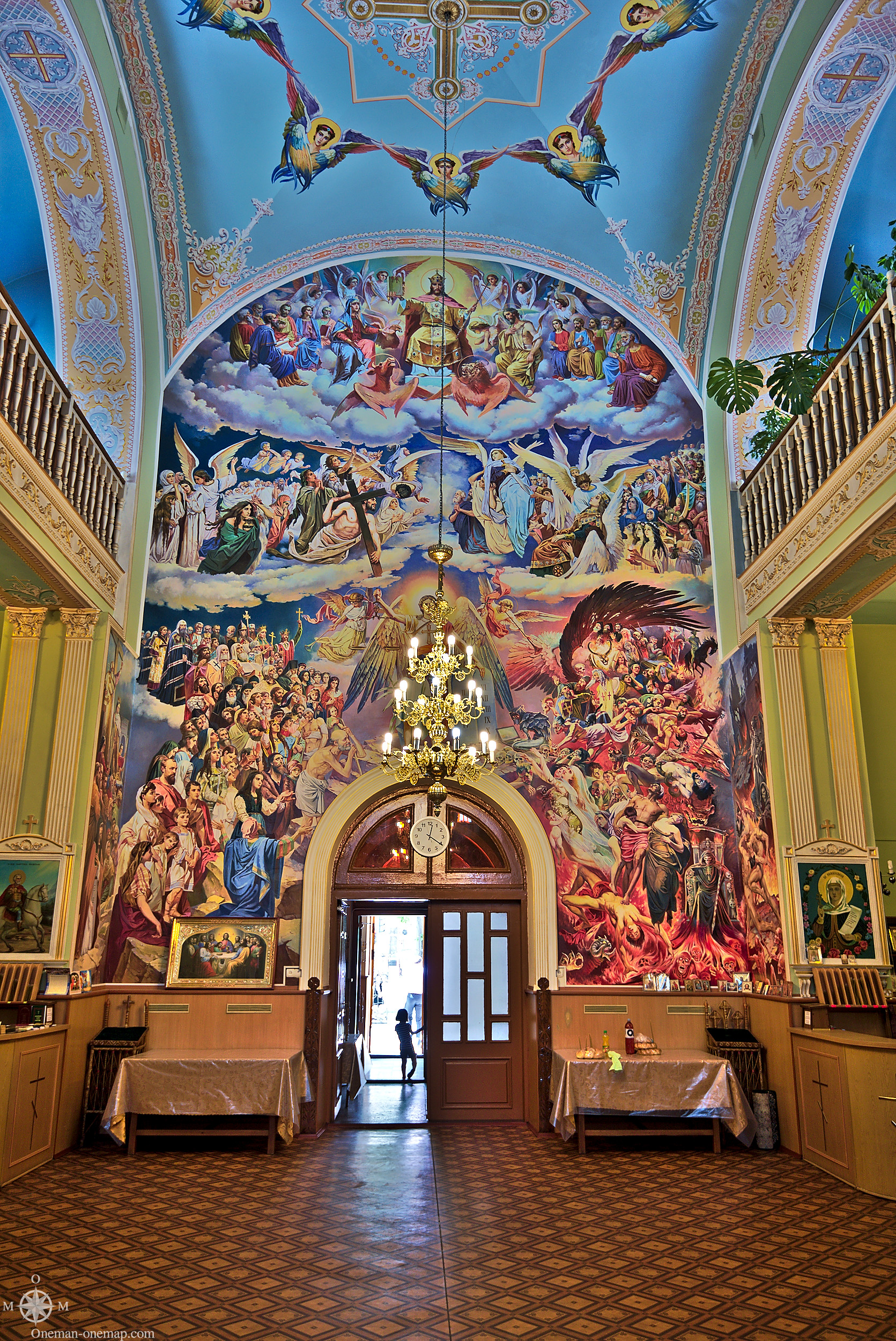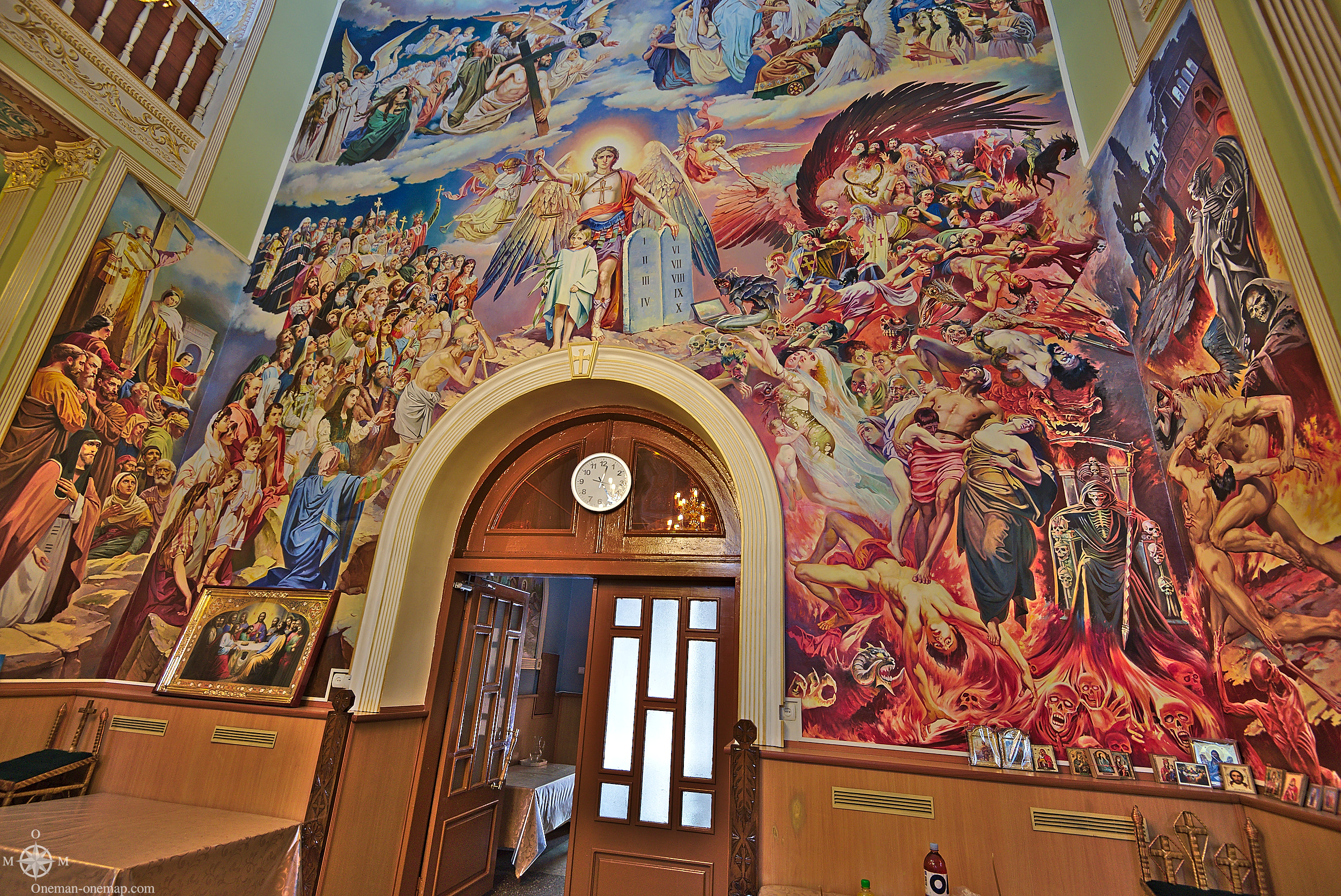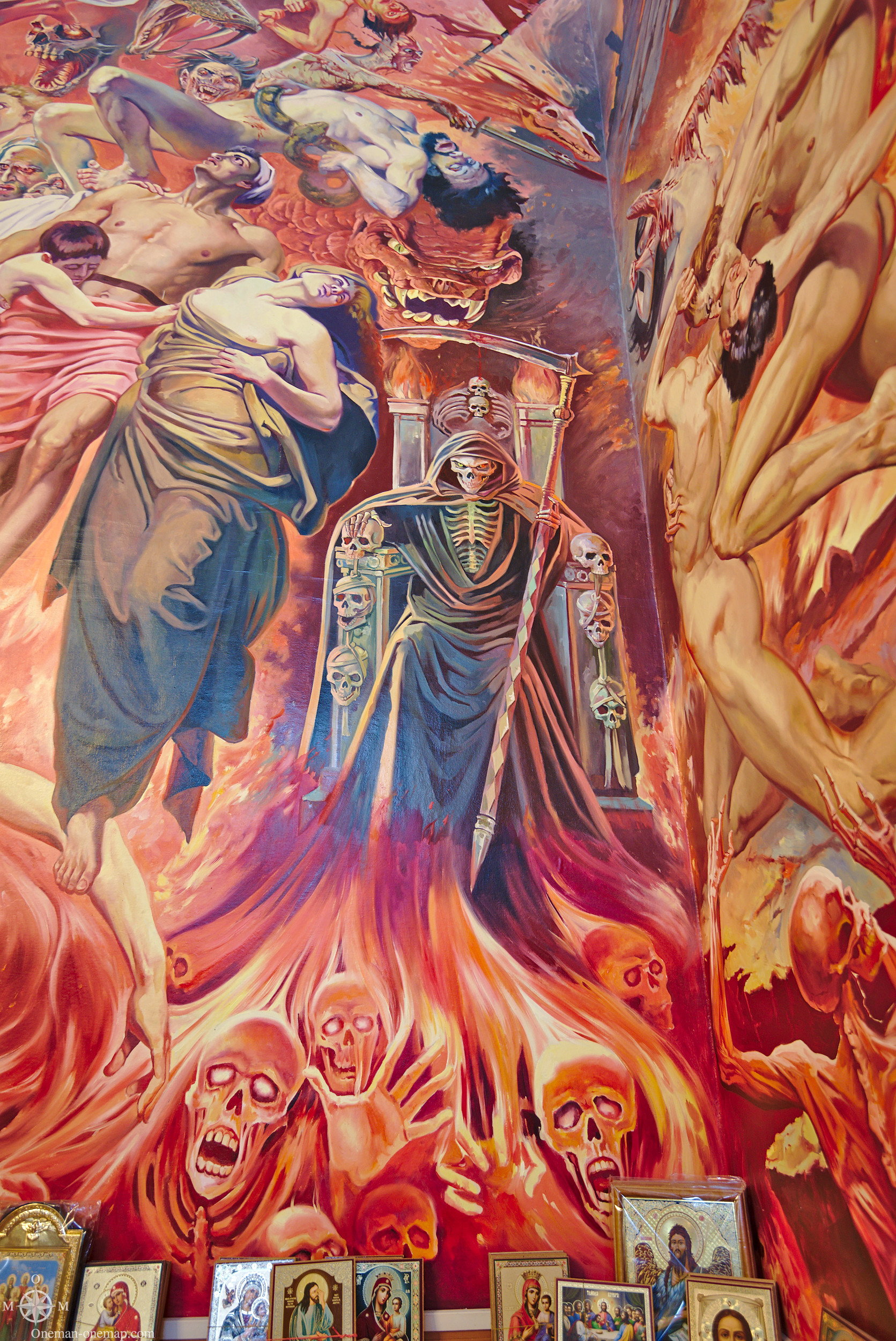 The demon in the middle is supposedly watching an adult movie on his laptop. Truly a very modern fresco, and this definitely answers the question on what will happen to all these sinners… 😉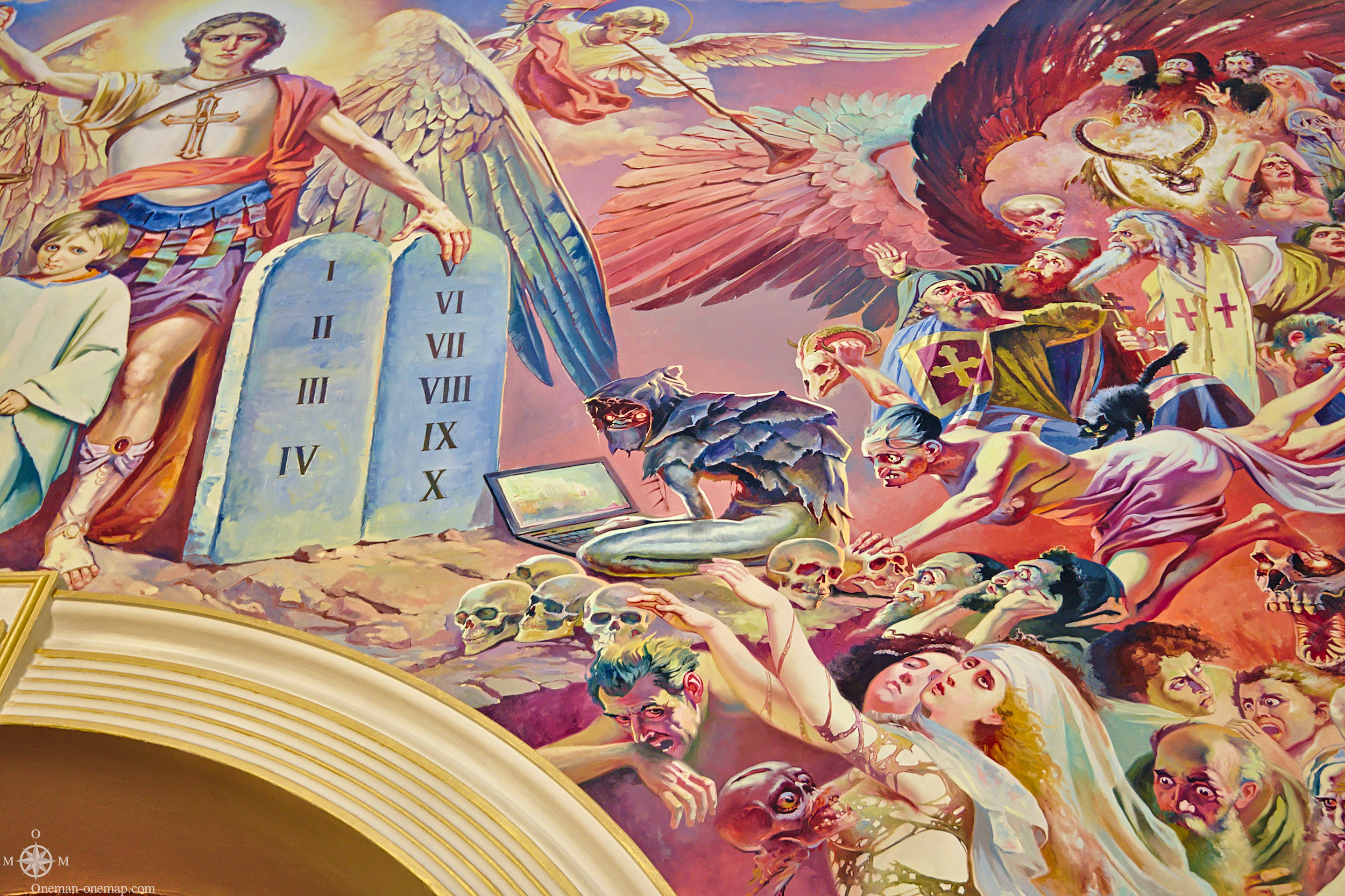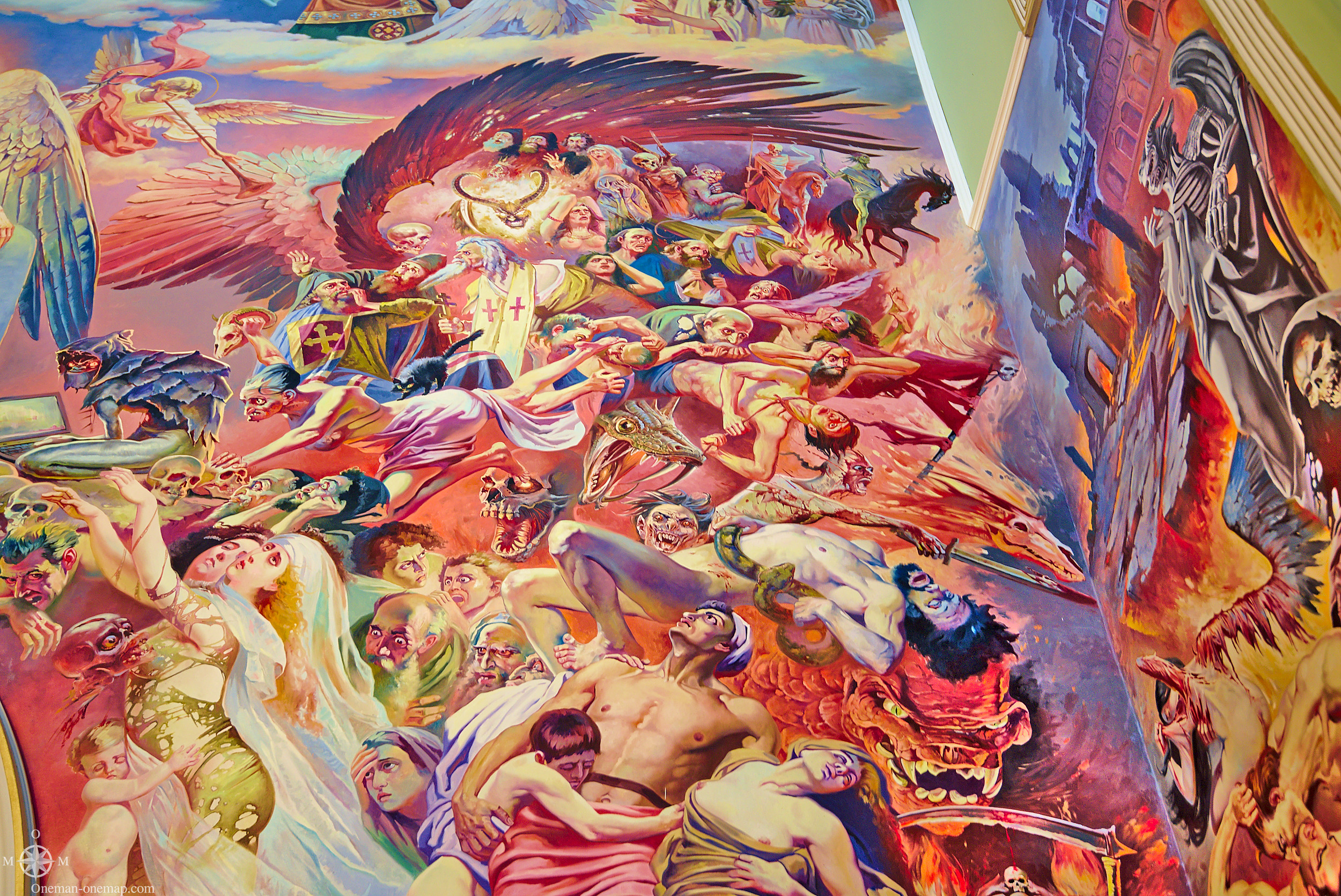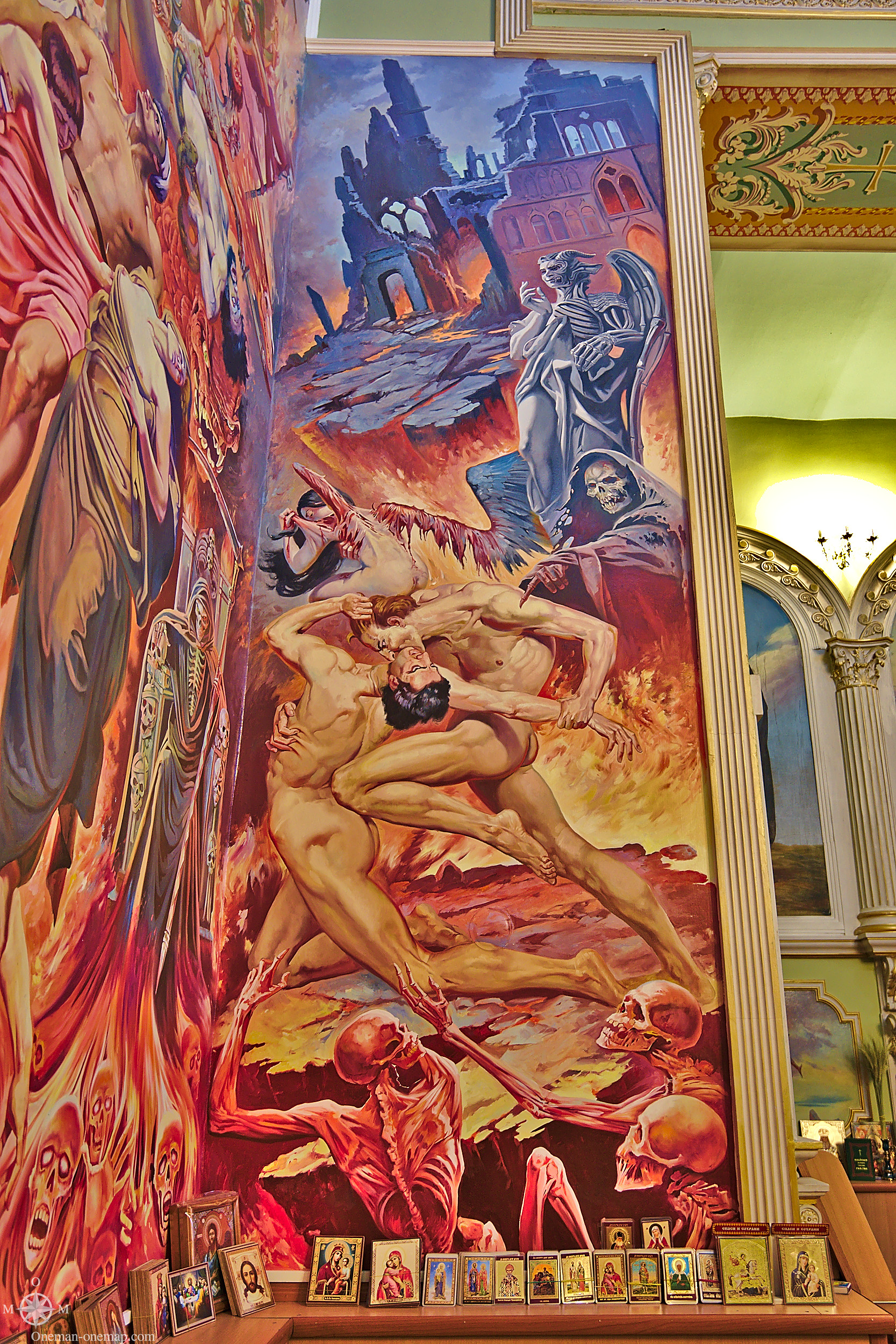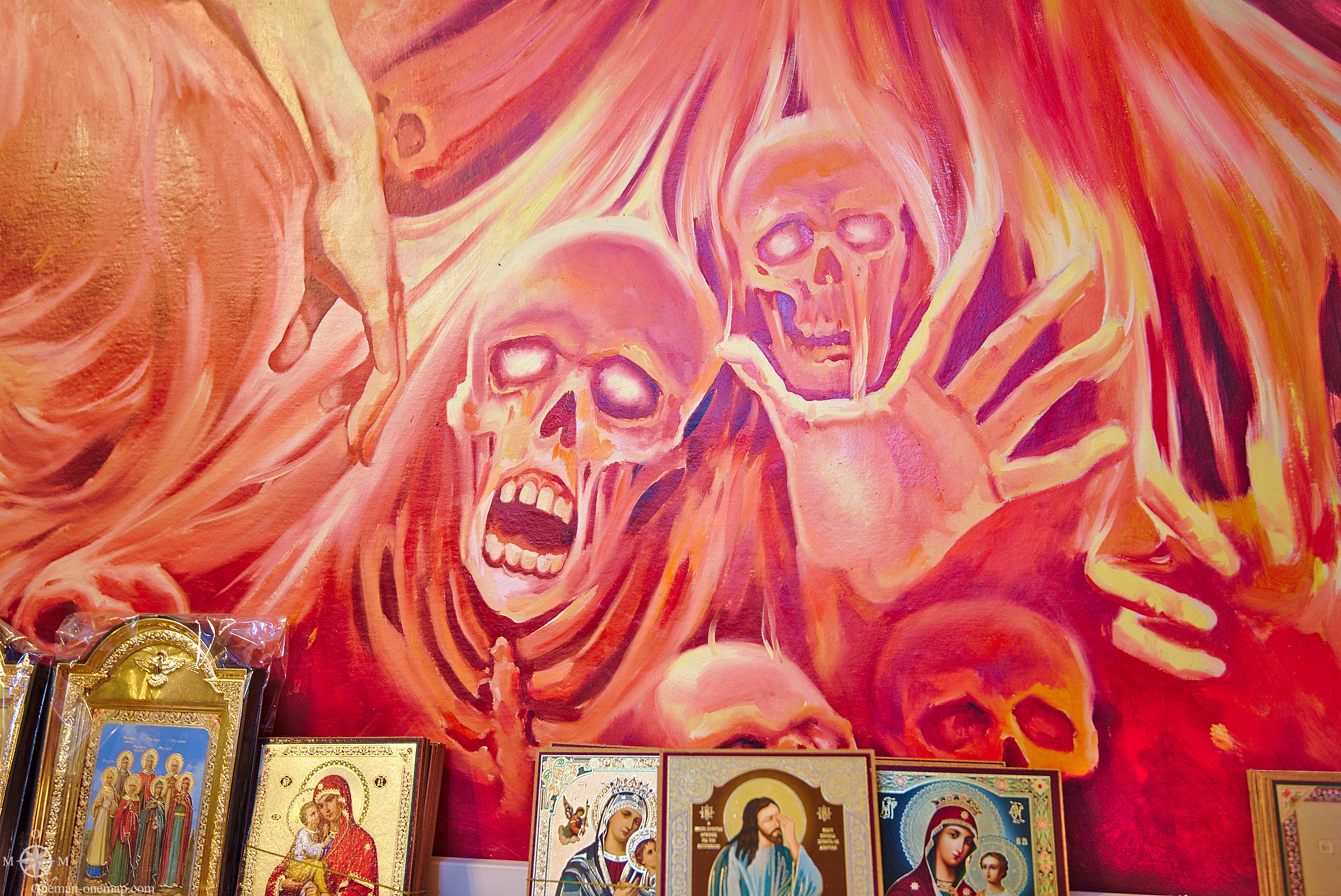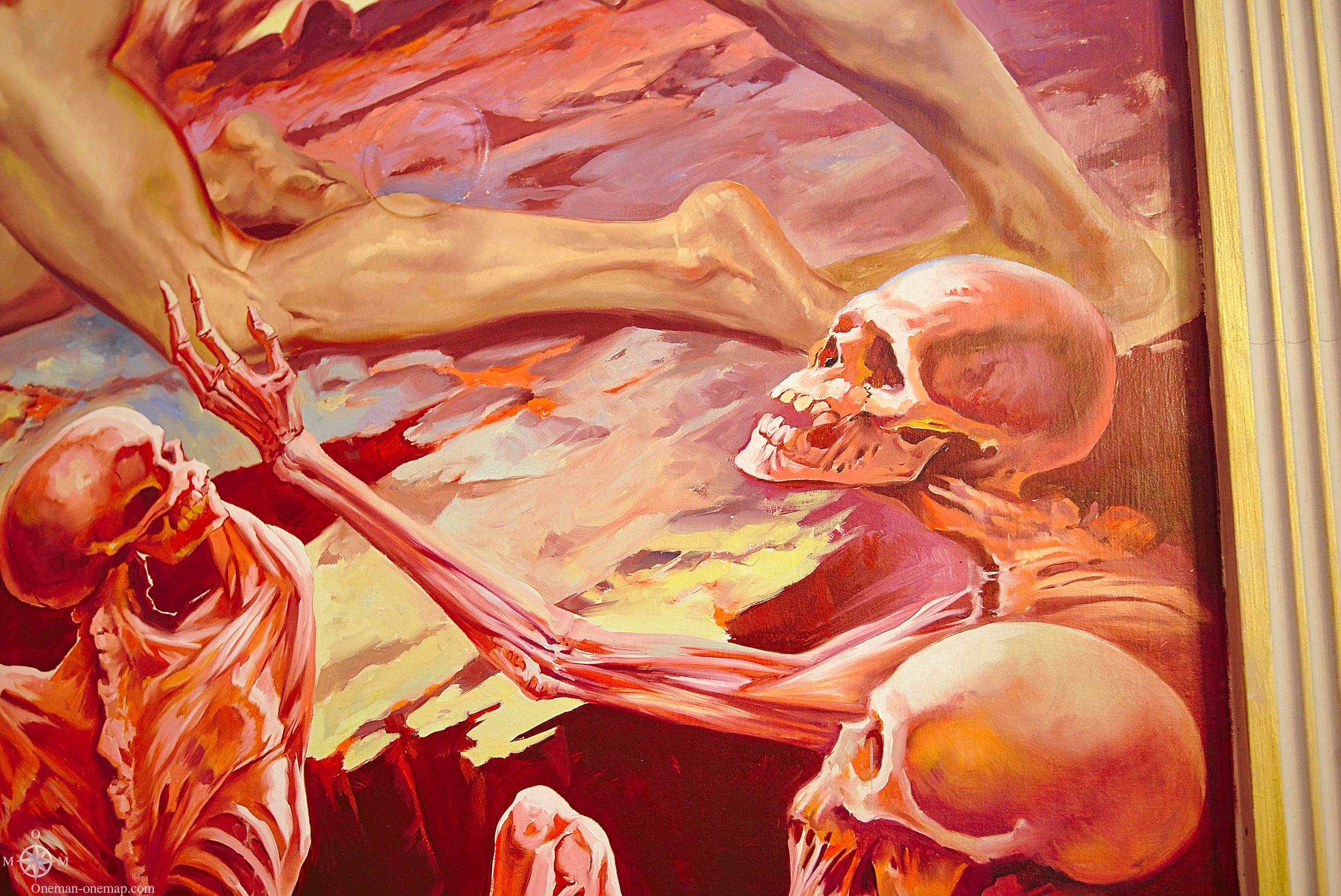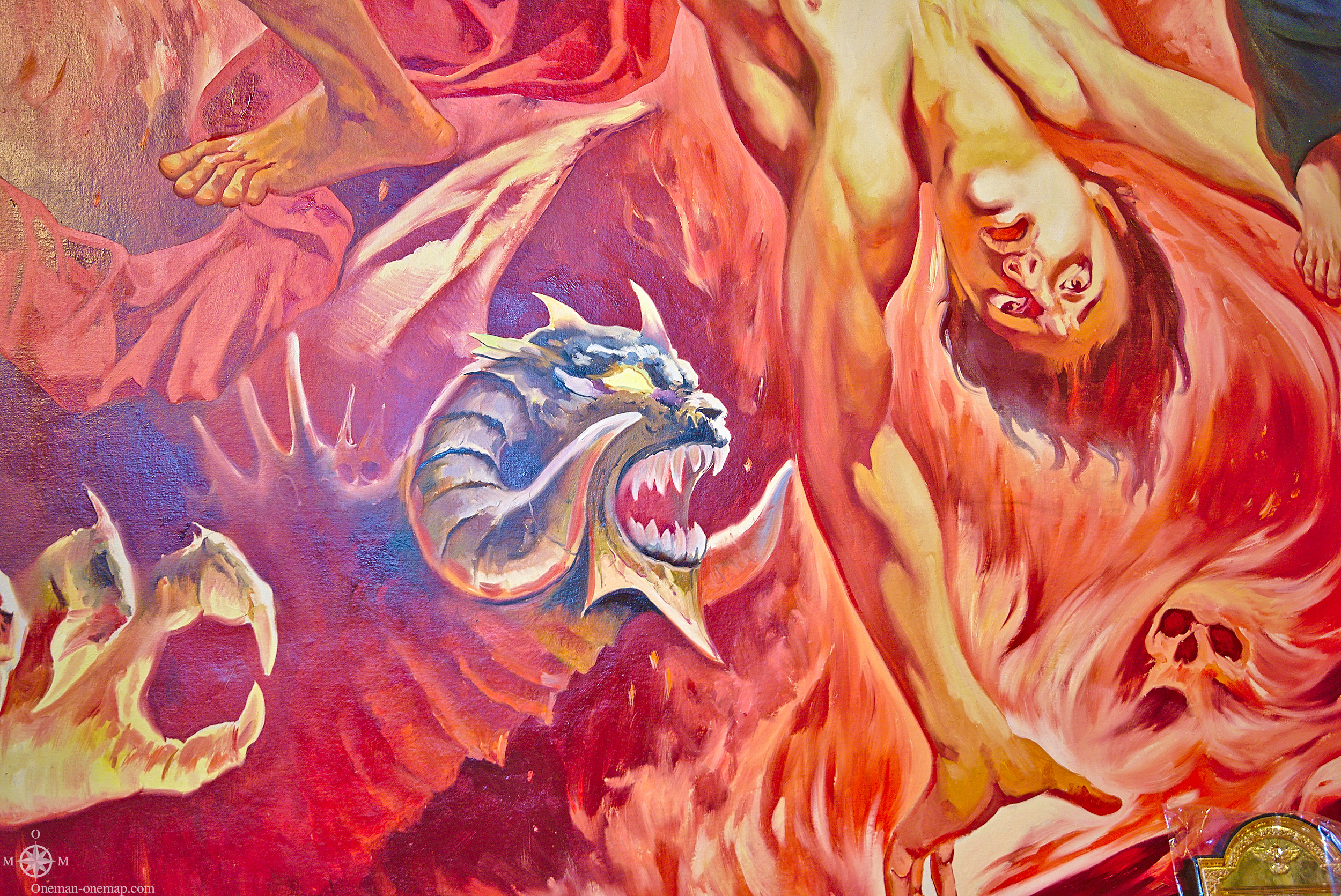 If you walk away from the small city centre, you will quickly bump into less well preserved things. This bridge burned out years ago, but neither the city administration nor the shopping center at the other side seem to have the money to tear it down. So it just stands there, complete with an escalator, "protected" by a bit of chain-link fence.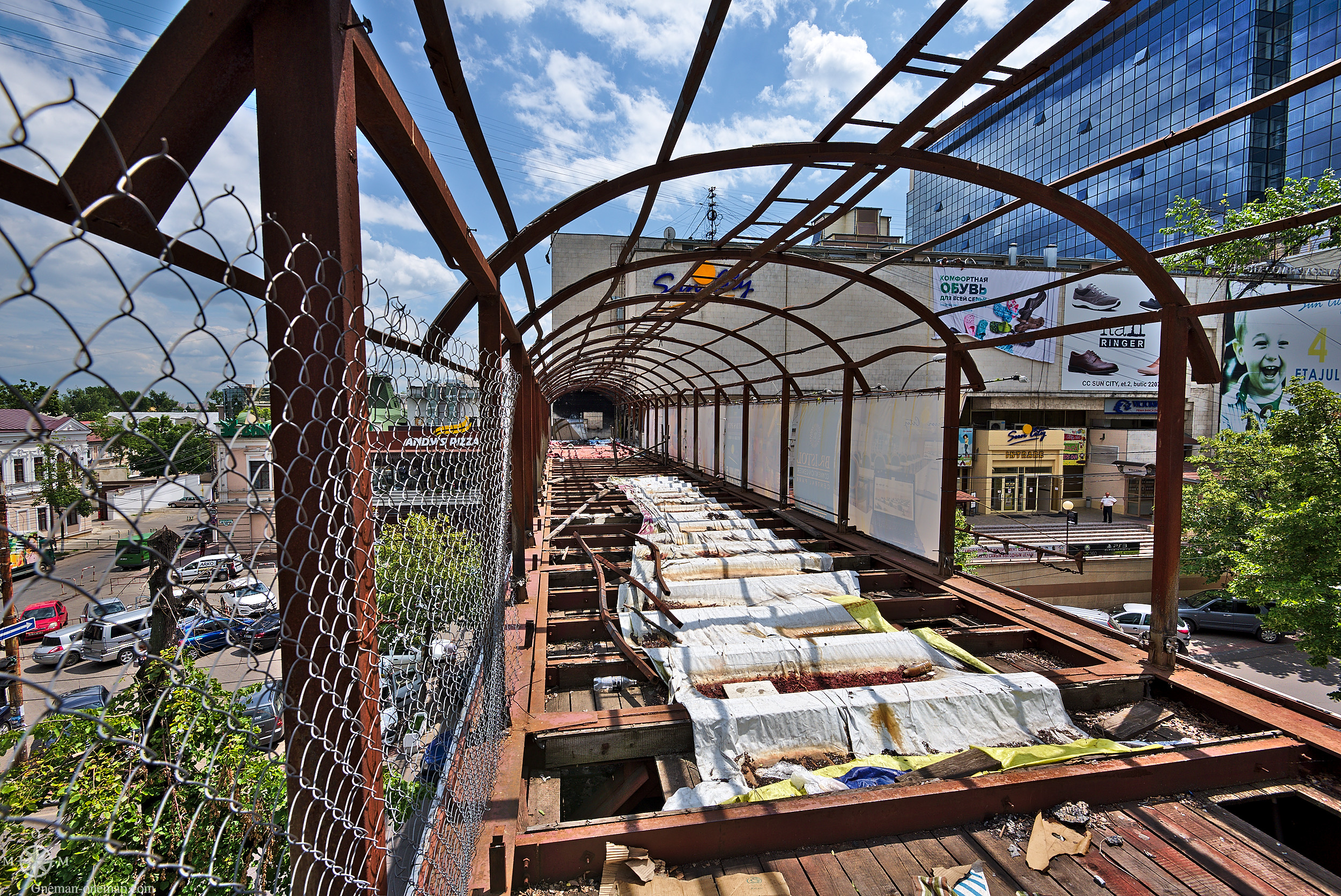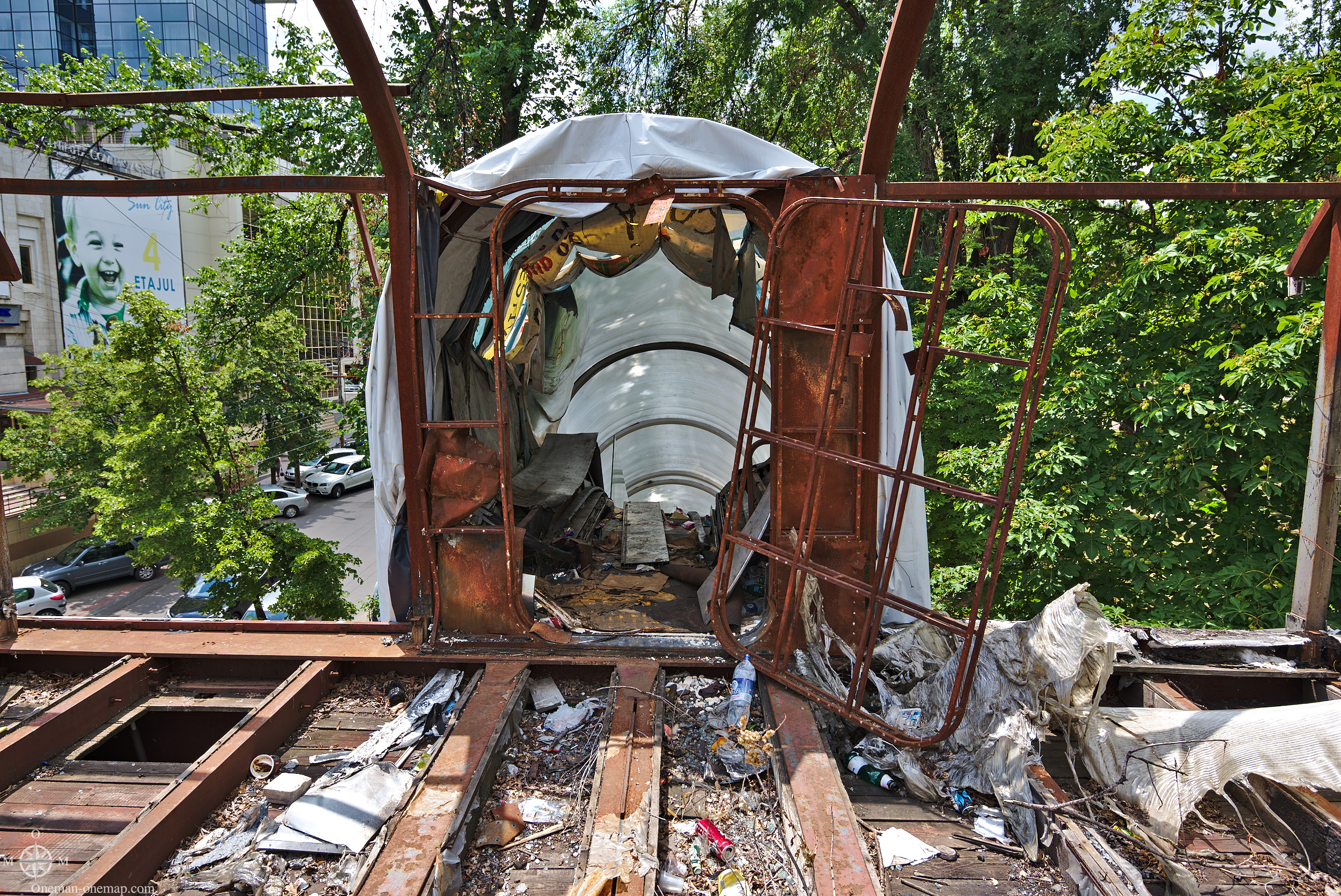 There are supermarkets around every corner, but the street markets are still very important for many people.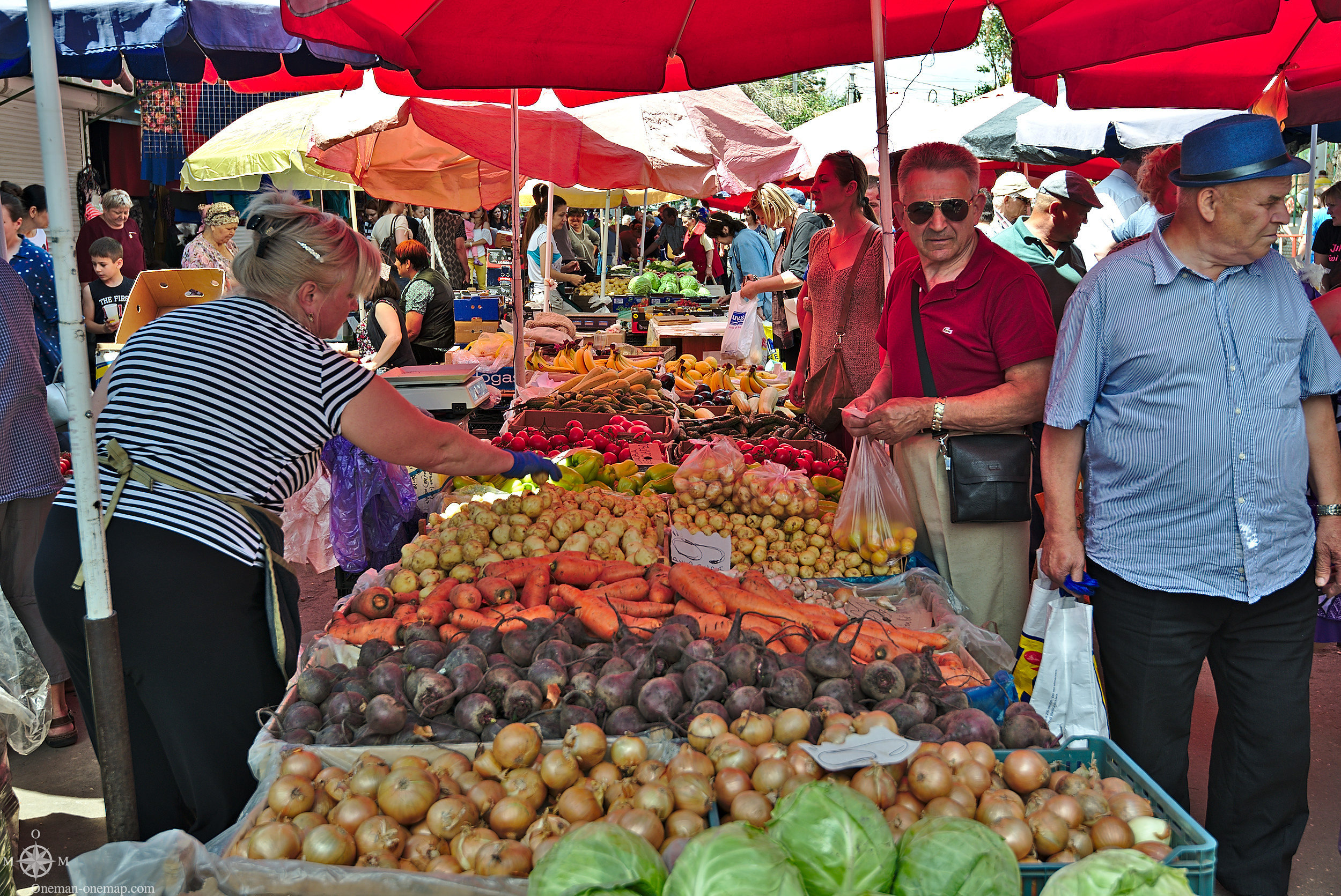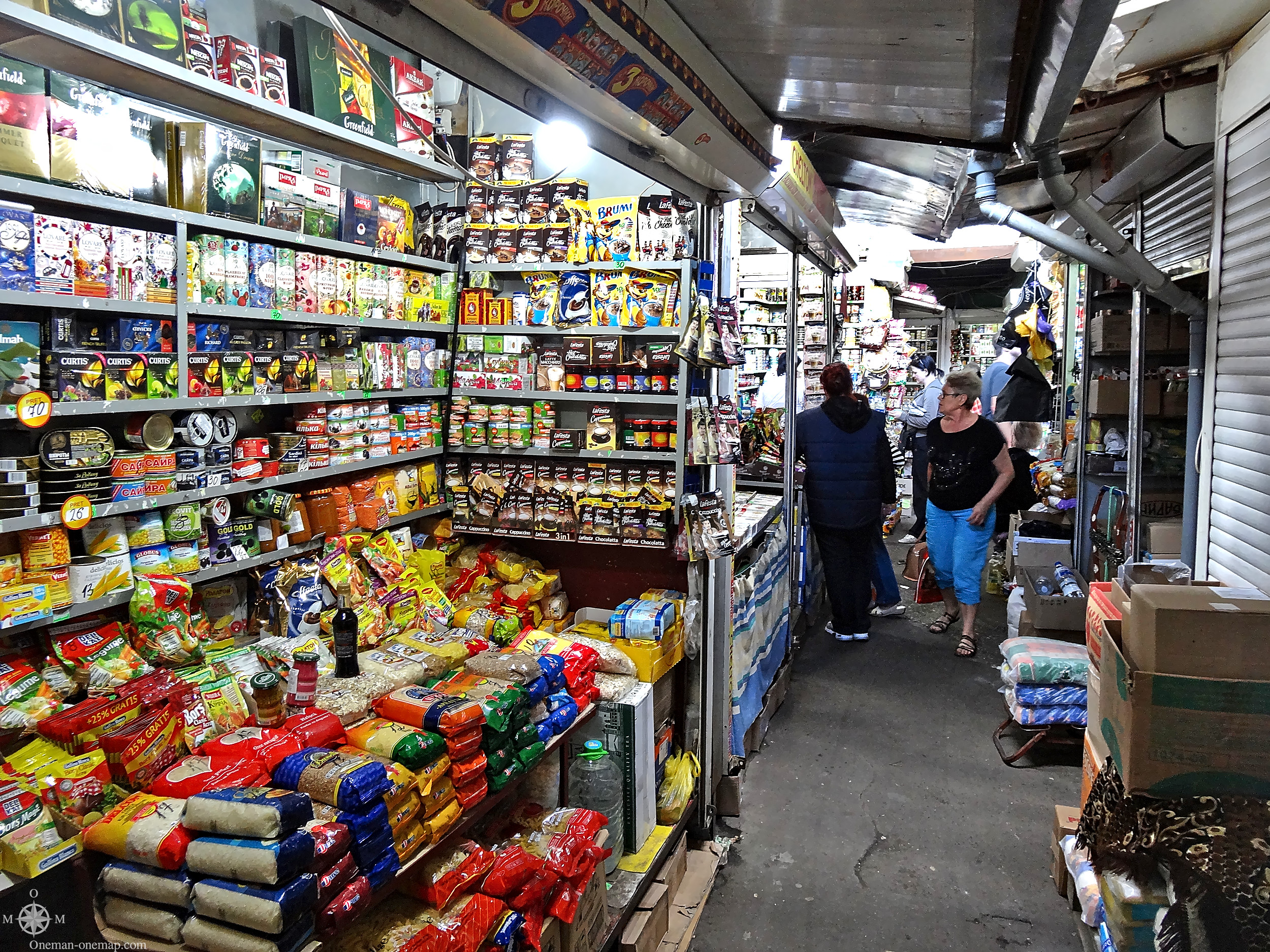 Many people come to the city for the day and sell what they have. Maybe that's ten kilos of potatoes, maybe some turnips, or maybe you have a bunch of spare kittens…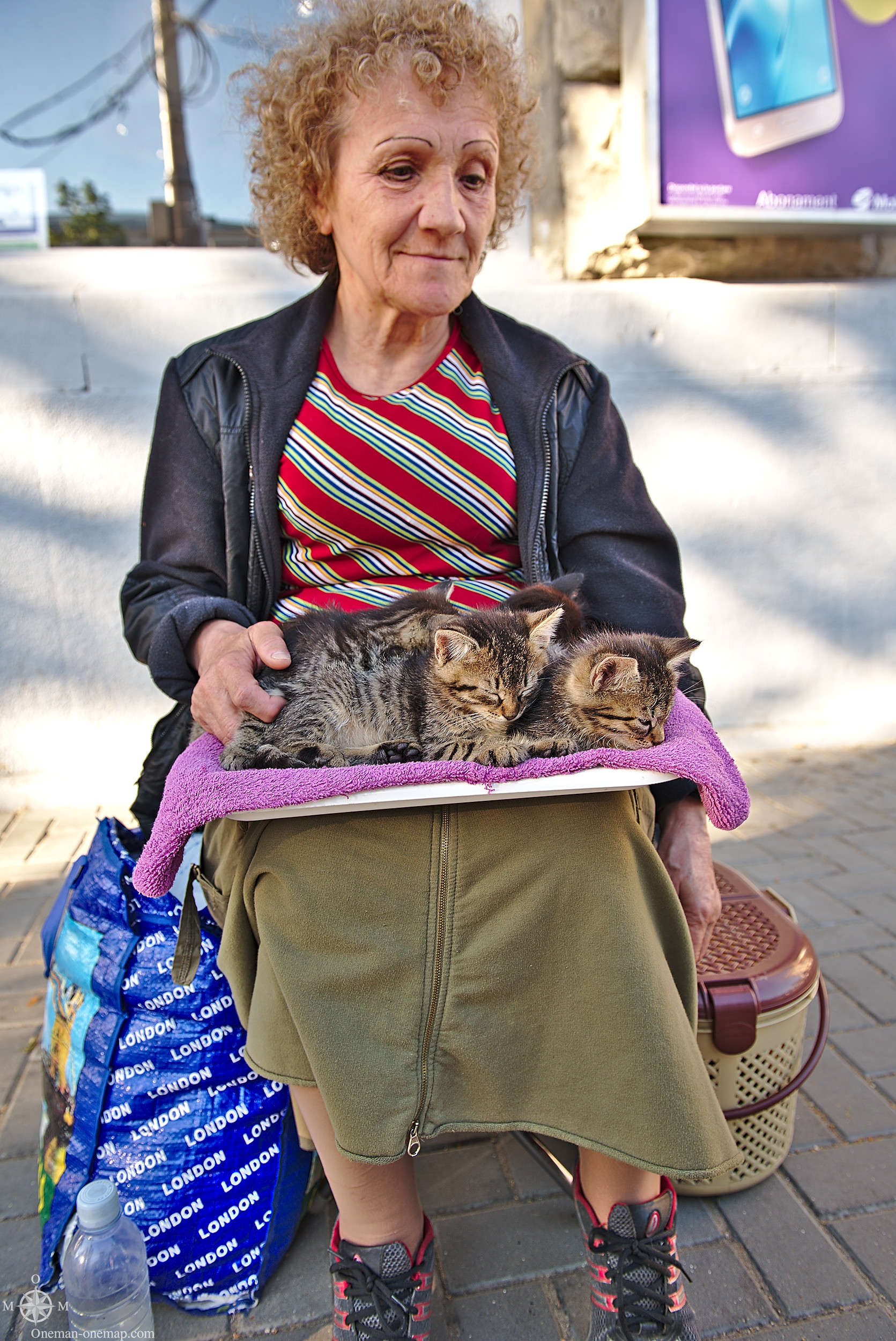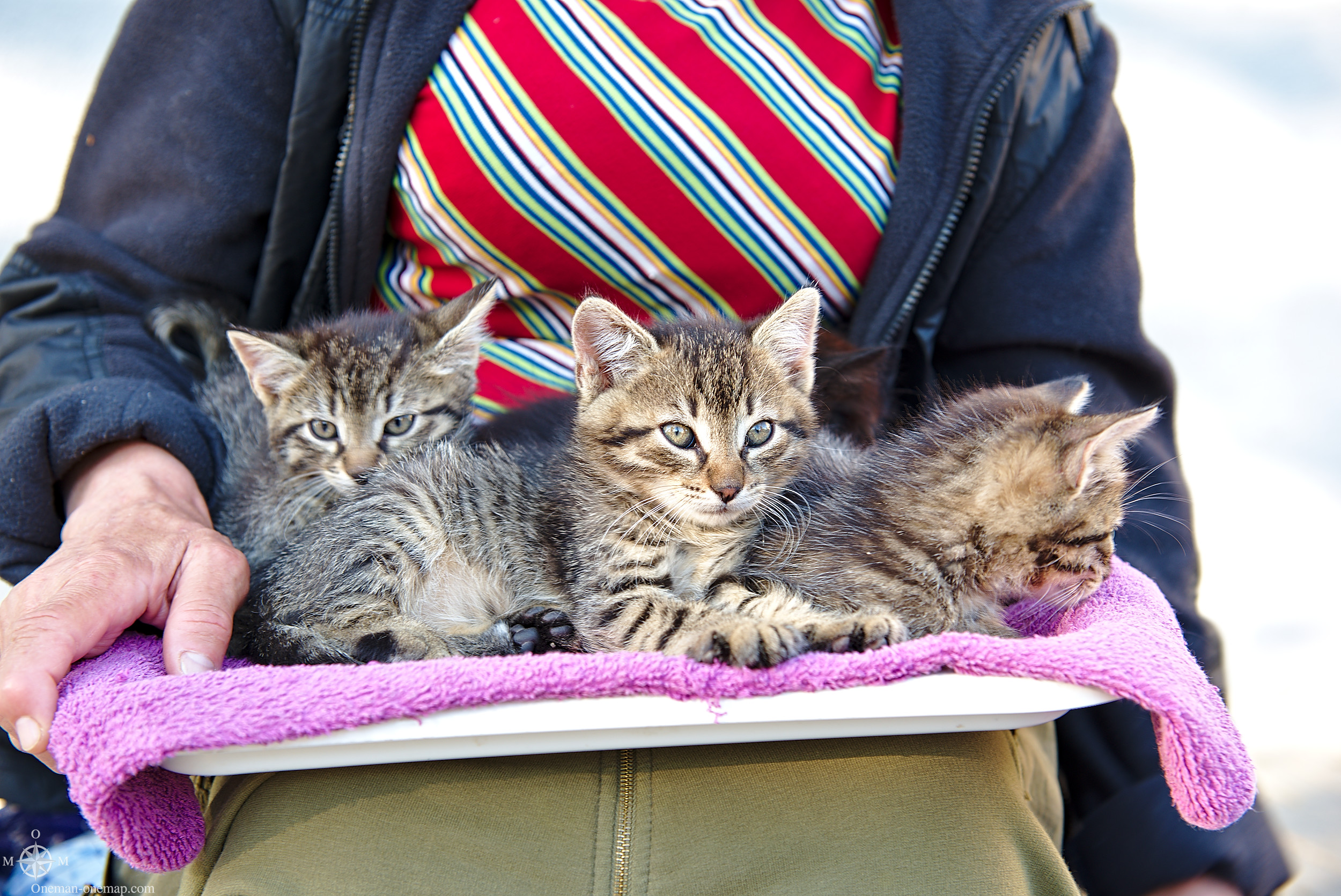 We had planned to drive around the country over the next couple of days. People had been warning us that the moldovan driving style was quite reckless and dangerous, but after driving in Indonesia a couple of years ago my definition of "reckless" and "dangerous" is quite different from the one most other people have. And there wouldn't be much traffic in such a small country anyways…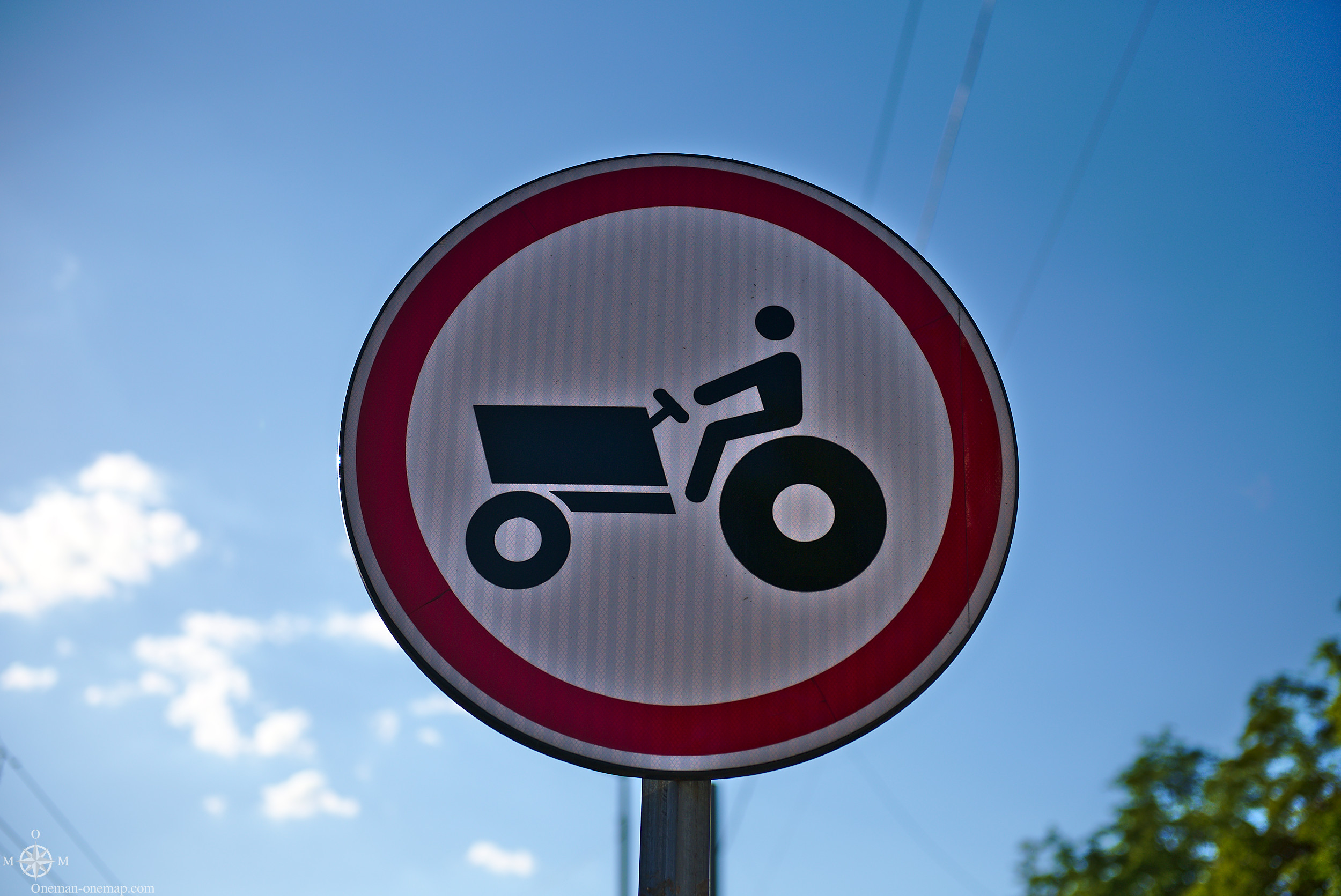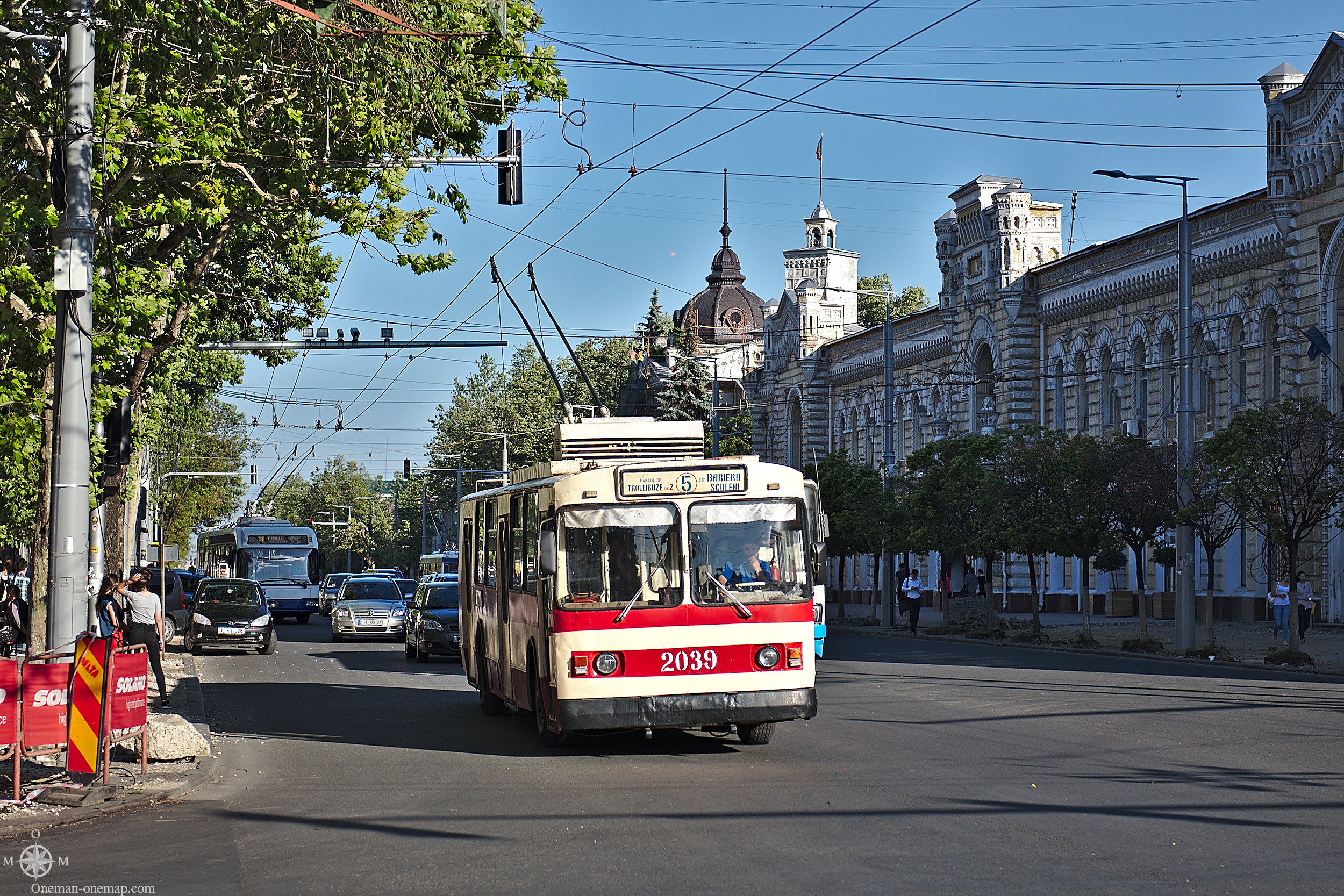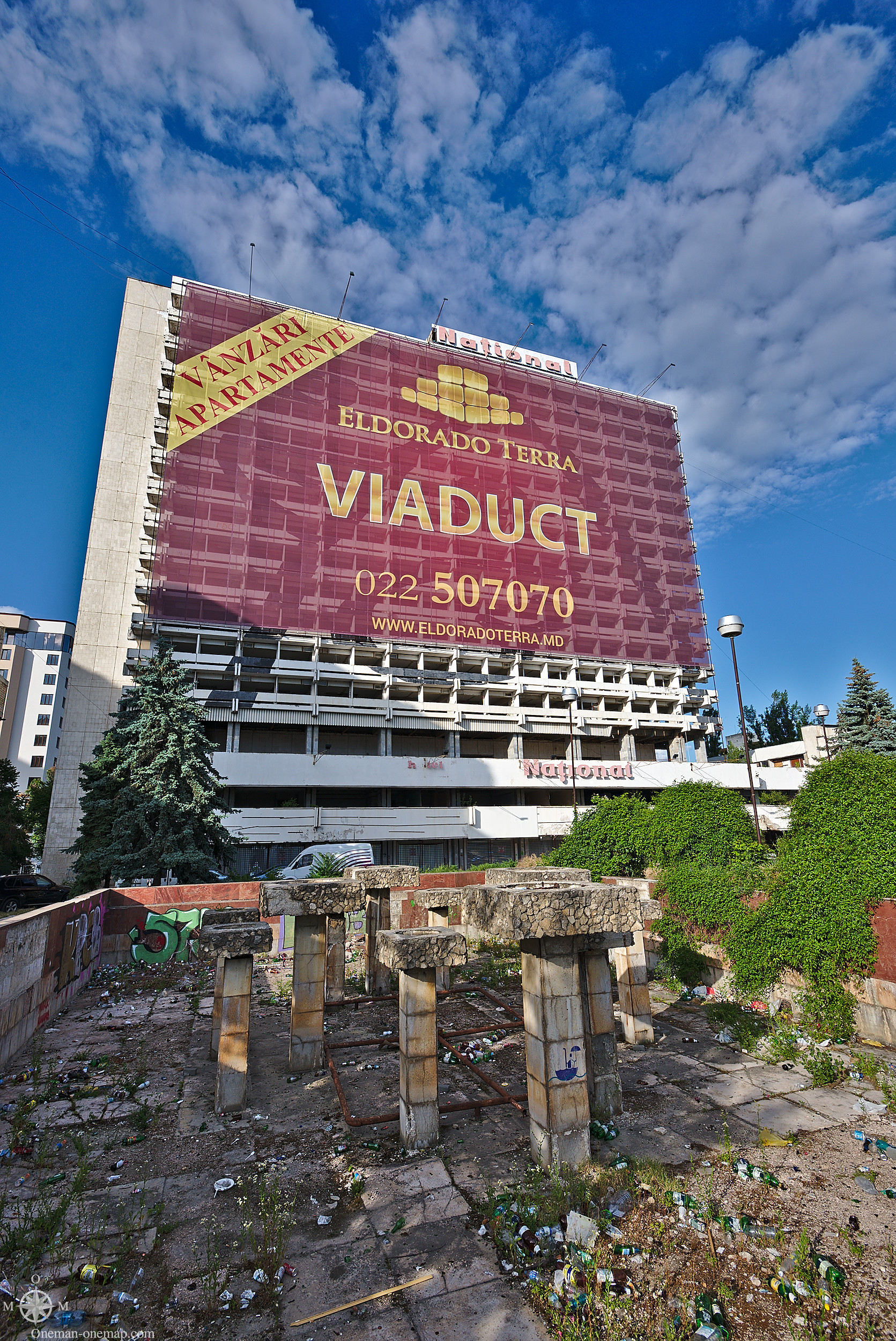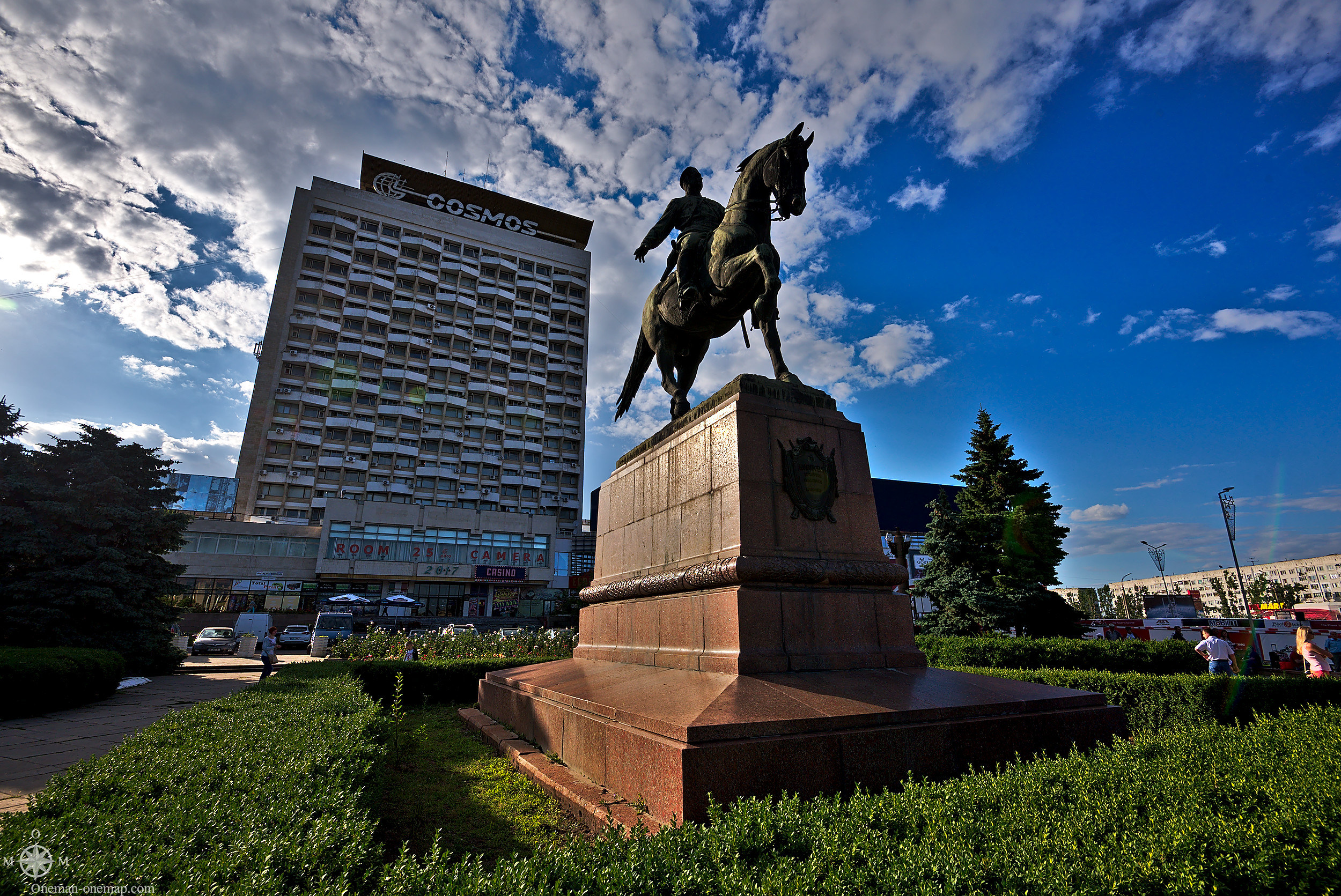 As always: the day is what you make of it, and you can always find something interesting even in a place which doesn't look interesting at first. So if these pictures didn't impress you, better wait for the next couple of articles… 😉
This post was written by Simon for One Man, One Map. The original can be found here. All rights reserved.