Dieser Artikel ist auch auf Deutsch verfügbar. Click here to find out more about Japan!
If you've read my post on Kyōto you might not have noticed that I've omitted one of the sights in all the hurry: the Iwatayama Monkey Park (嵐山モンキーパークいわたやま) in Arashiyama. It is located on a hill in western Kyōto and can be reached from Ichitanimunakata Shrine (櫟谷宗像神社) via a steep hiking trail. The fastest way to get there is via one of the three train stations in Arashiyama.
The entrance fee was 550 Yen (about 4.20 Euros). The park is closed from October to mid-March, and on the beautiful sunny days in summer one should also note that the box office closes at 16:00. The ascent through the forest and along a river stretches over 160 meters of altitude and takes 20 to 30 minutes, but felt much quicker.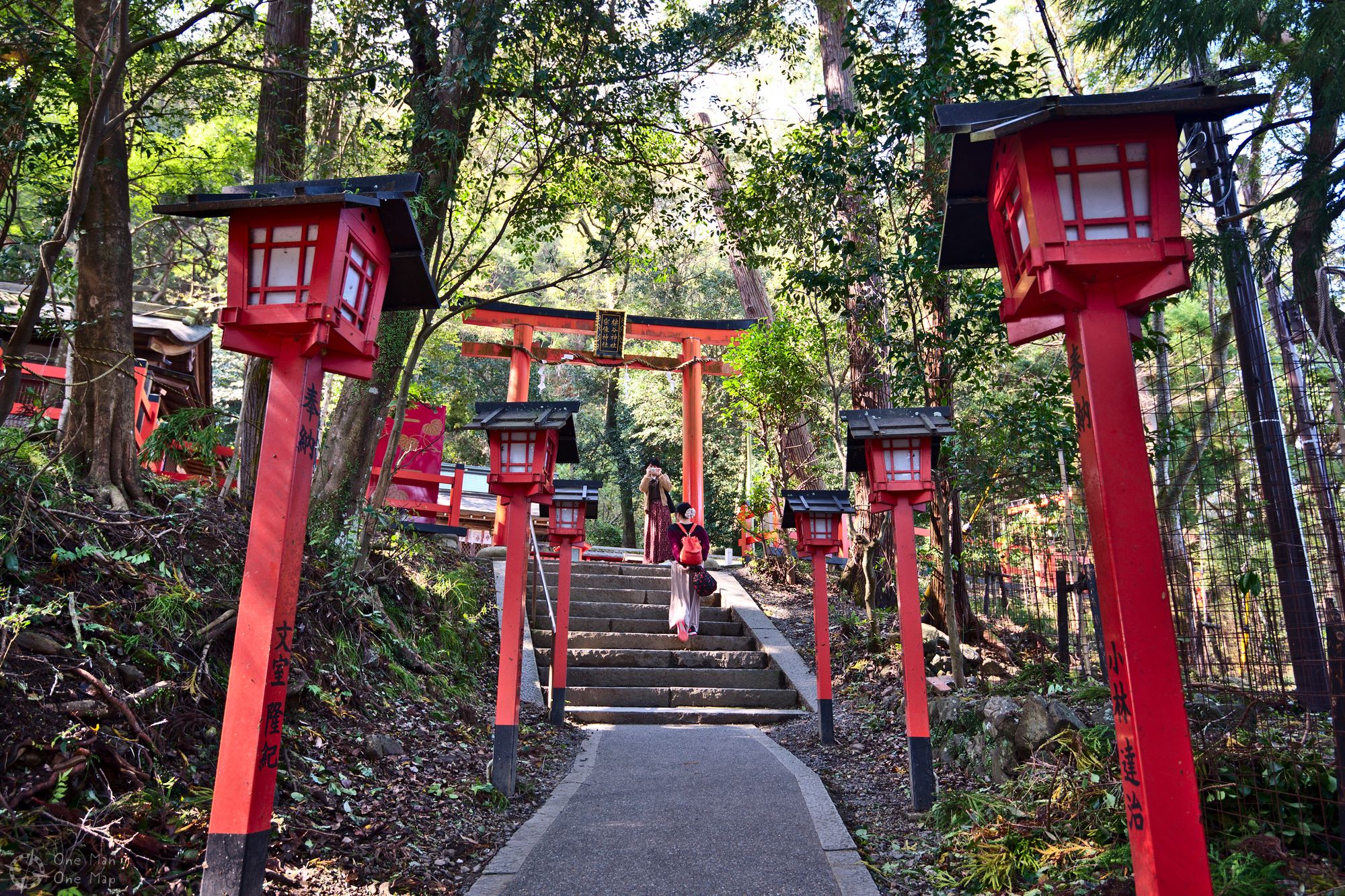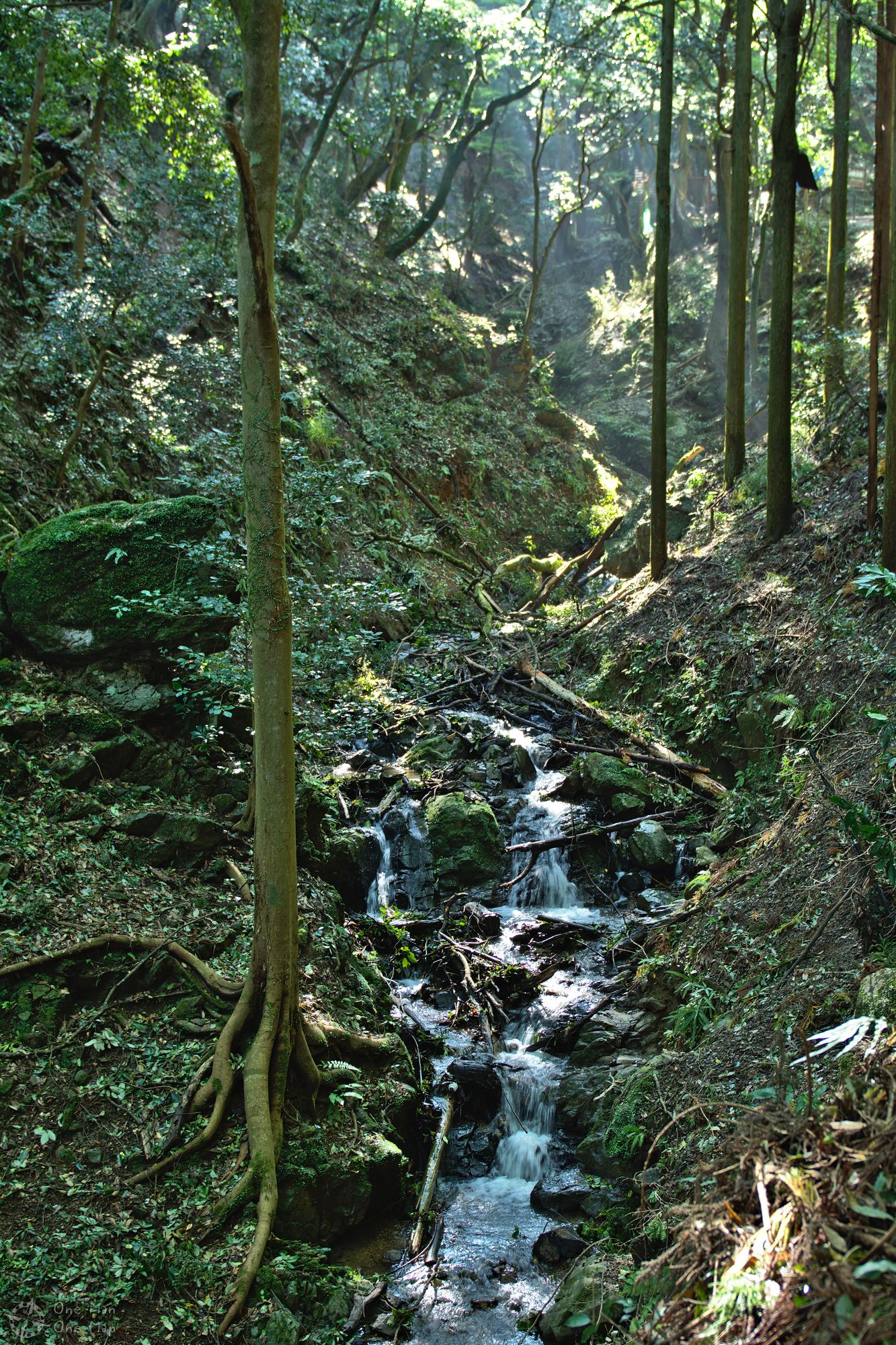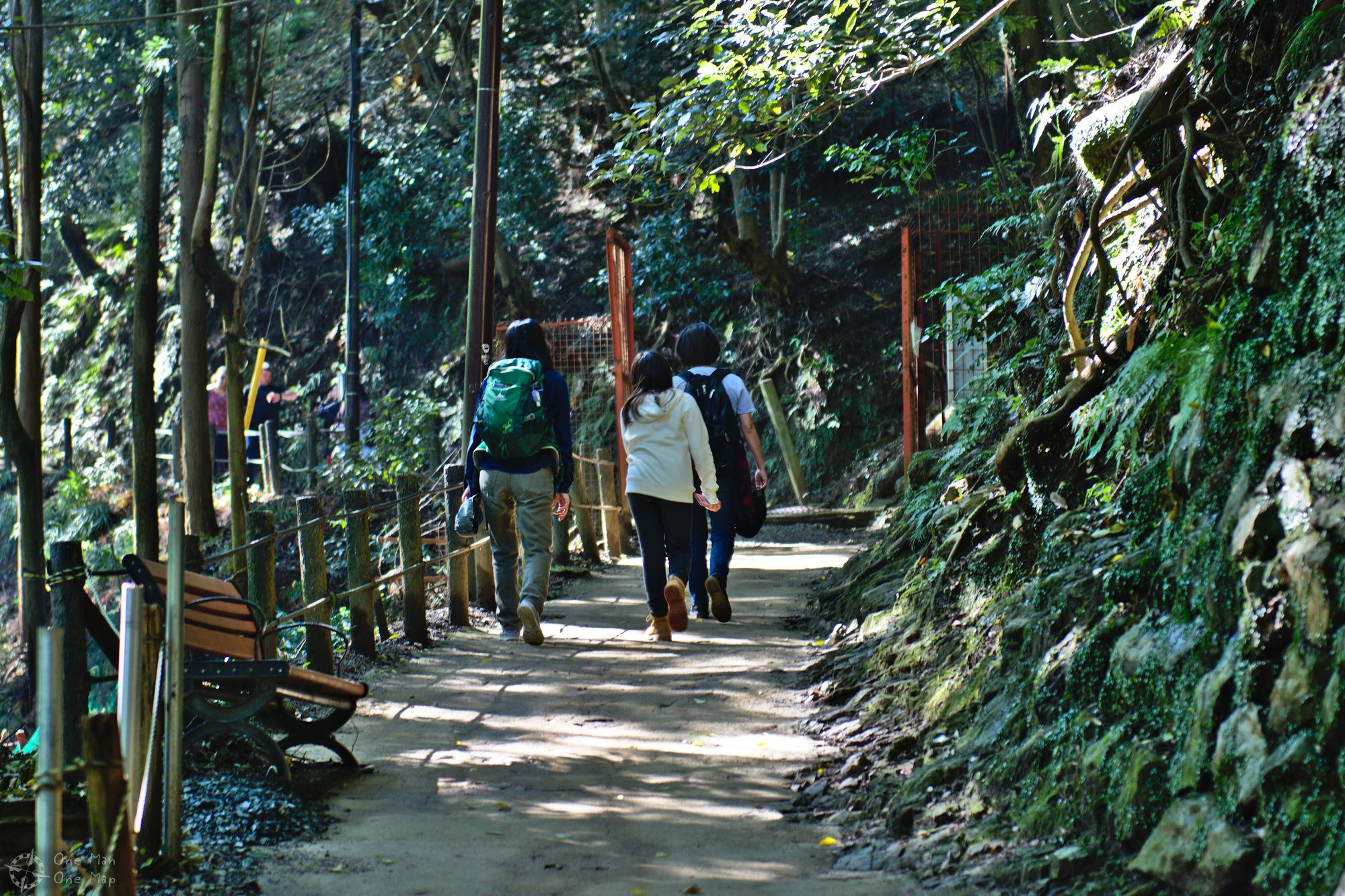 In some places, some human climbers were still cleaning up the damage caused by the Super Typhoon. Certainly not a boring job!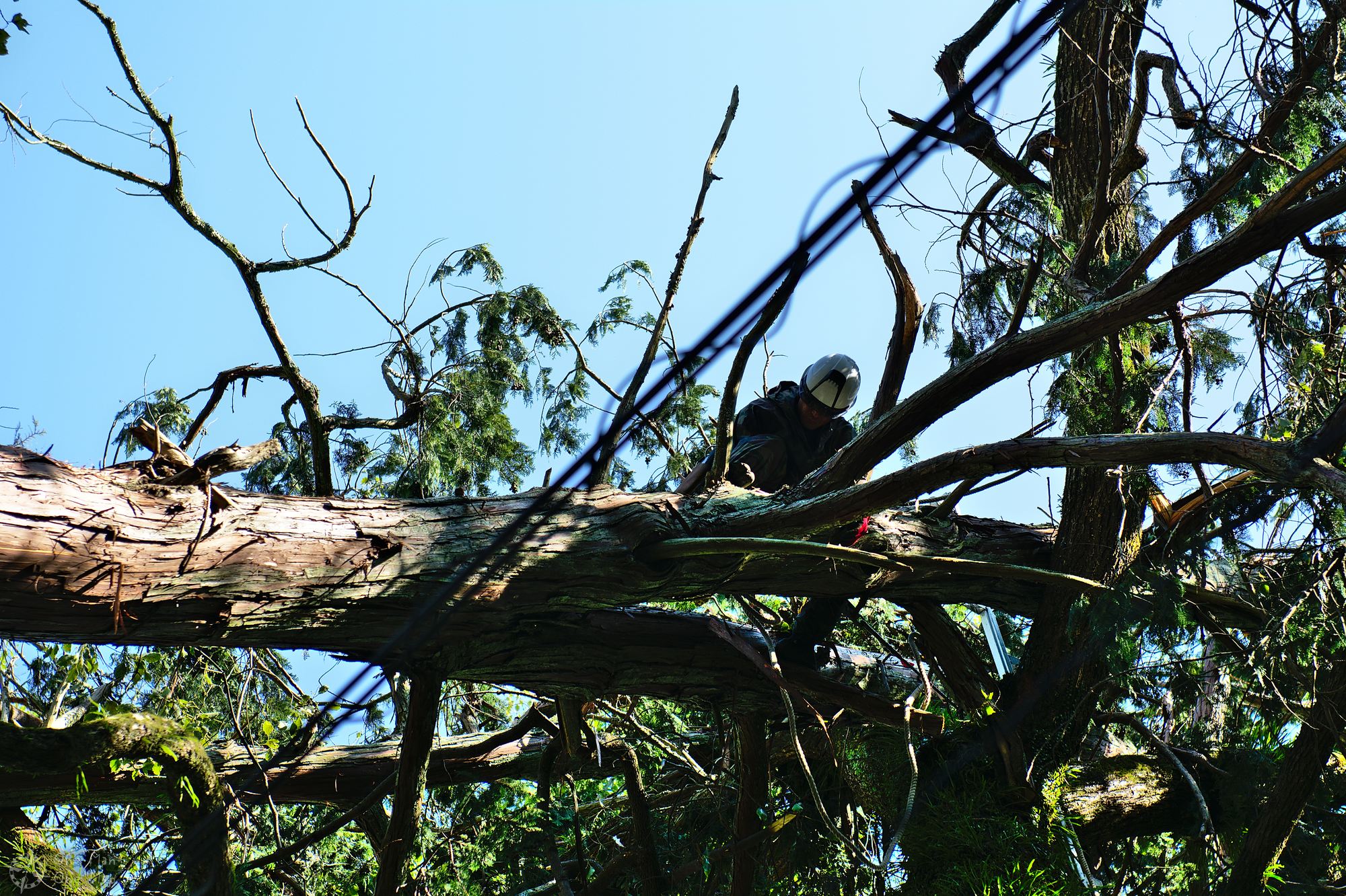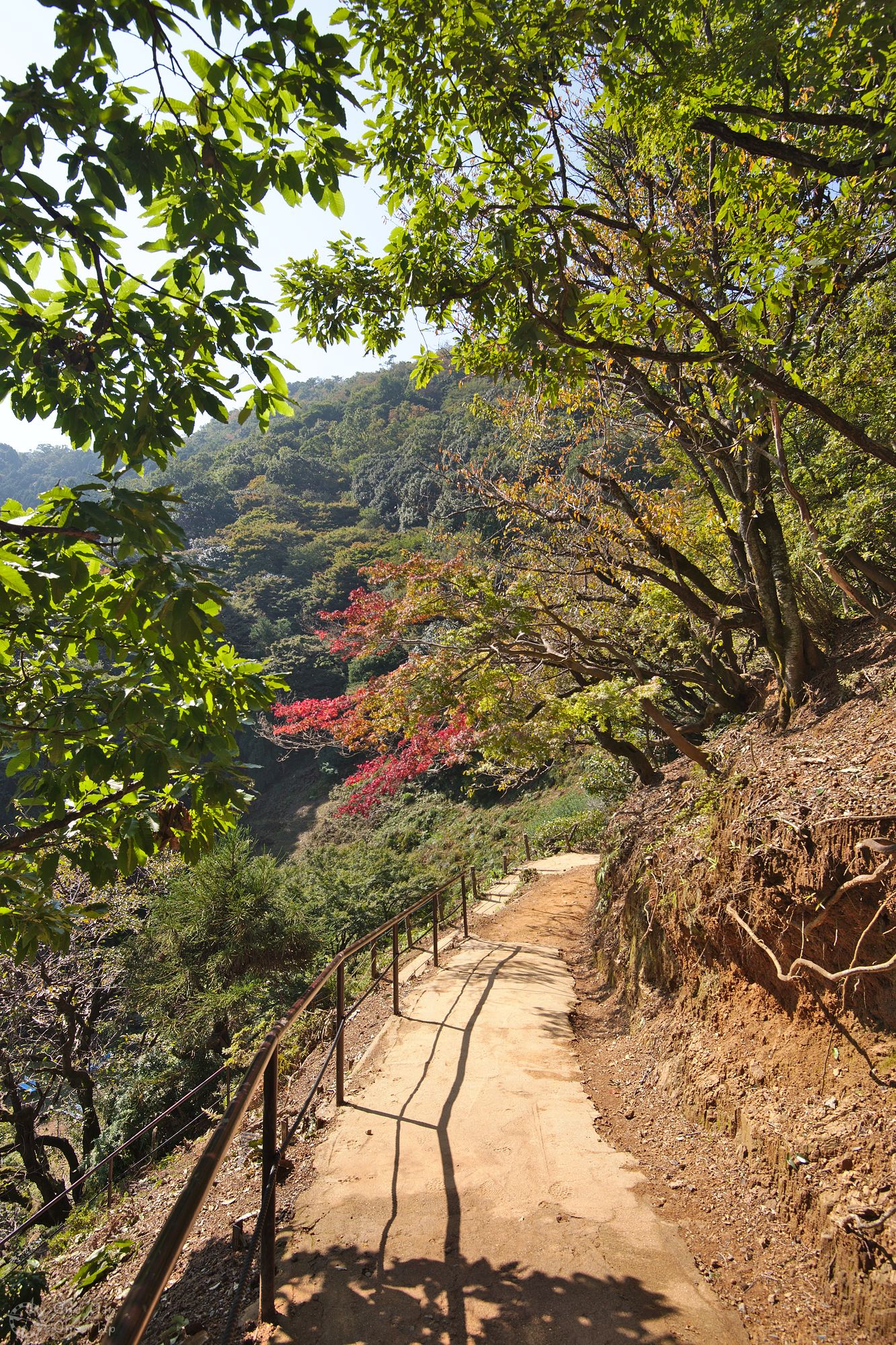 Arrived at the top I was immediately greeted by the first monkeys. A group of about 120 wild Japanese macaques lives in the Monkey Park, but is well-accustomed to all the human visitors.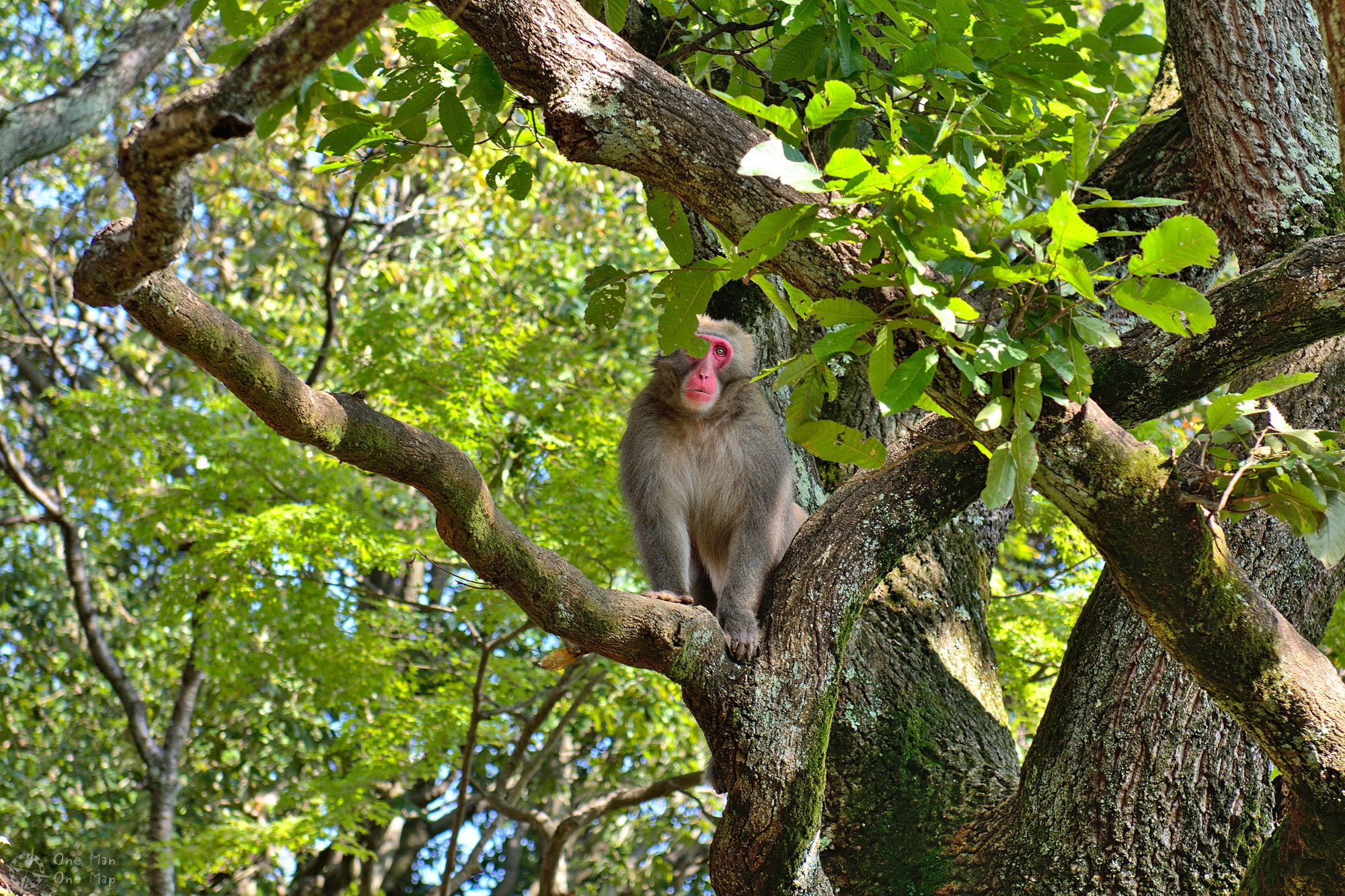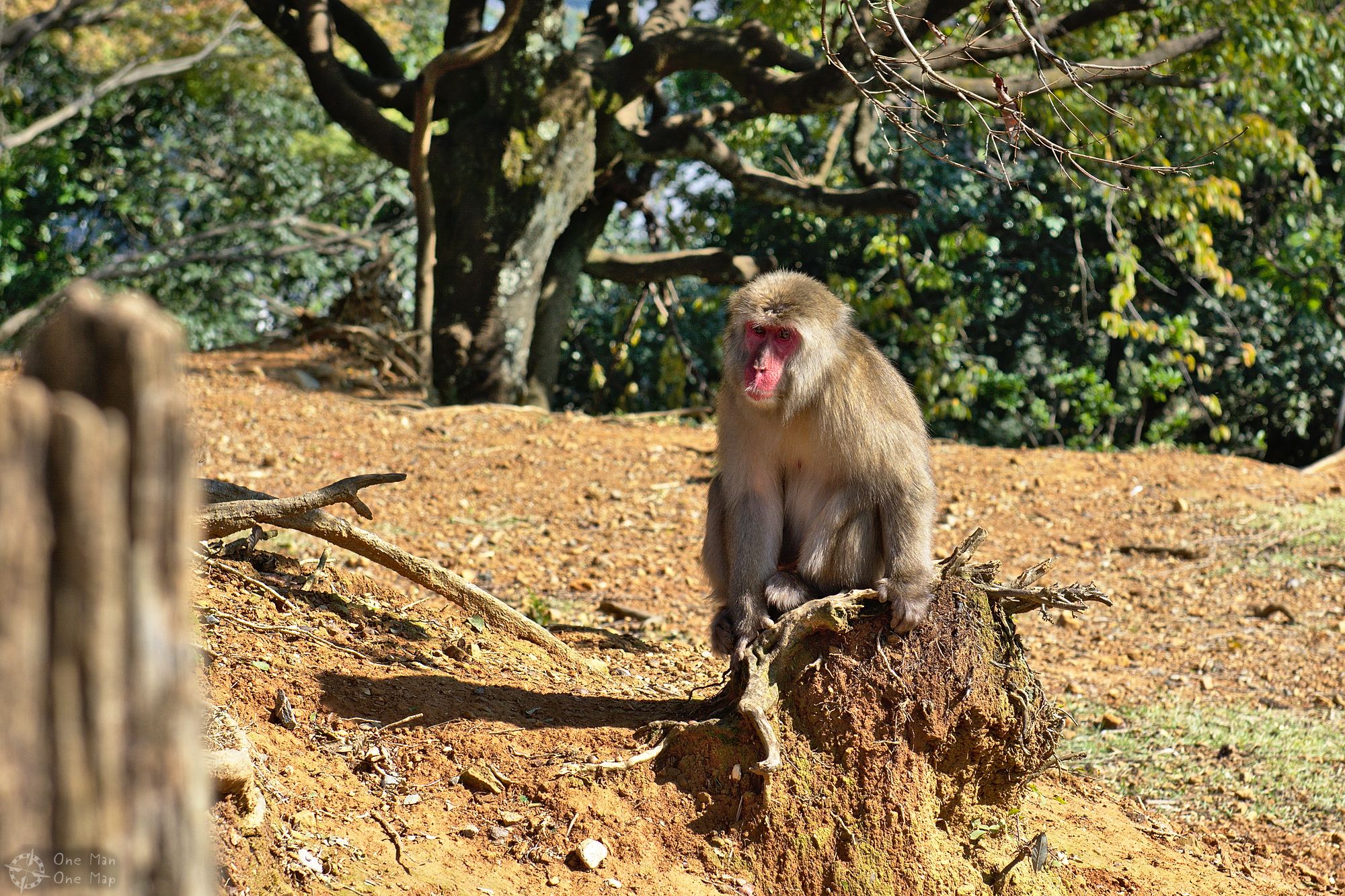 Inverted World: Now who was the zoo animal, again? 😉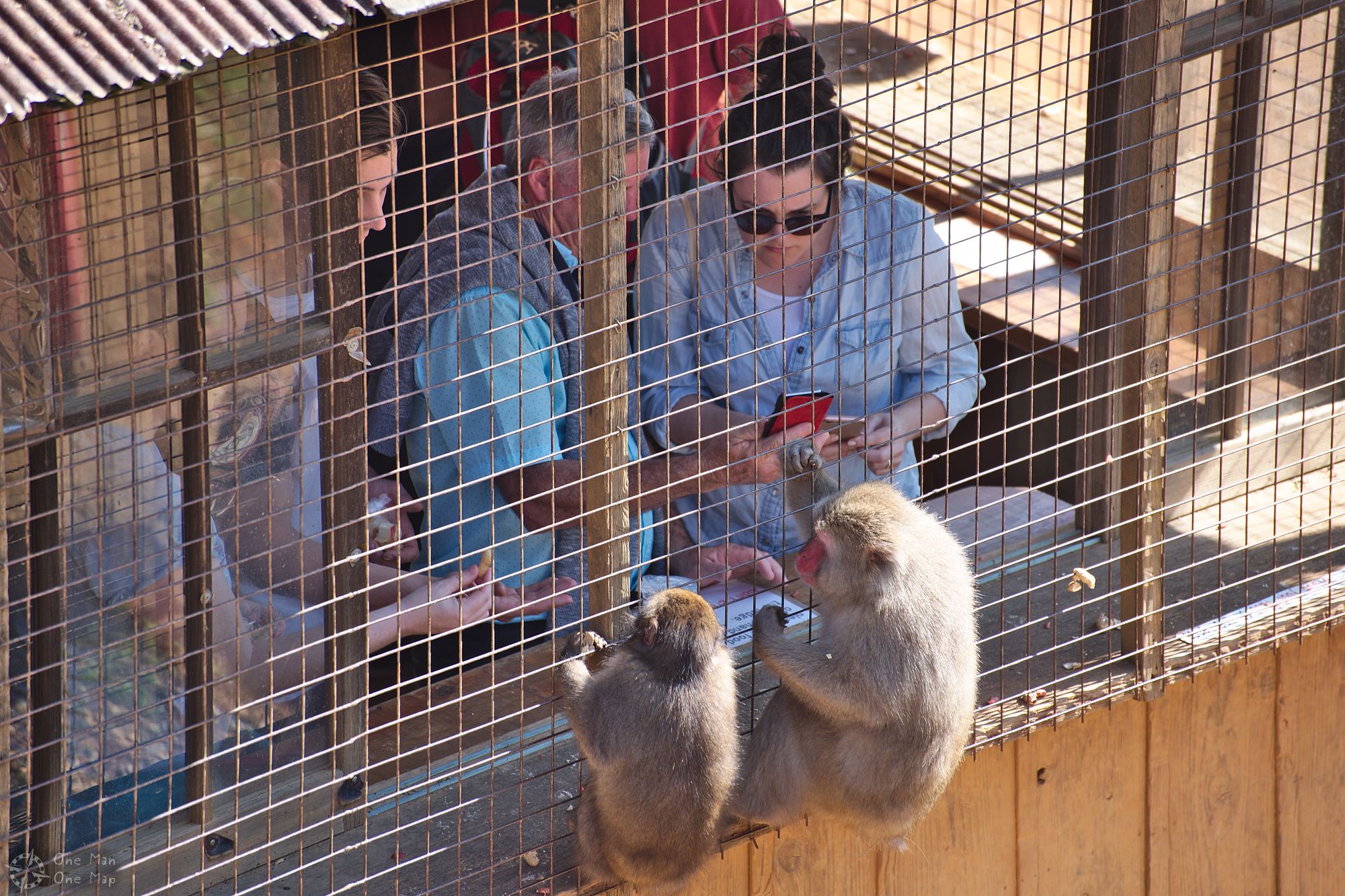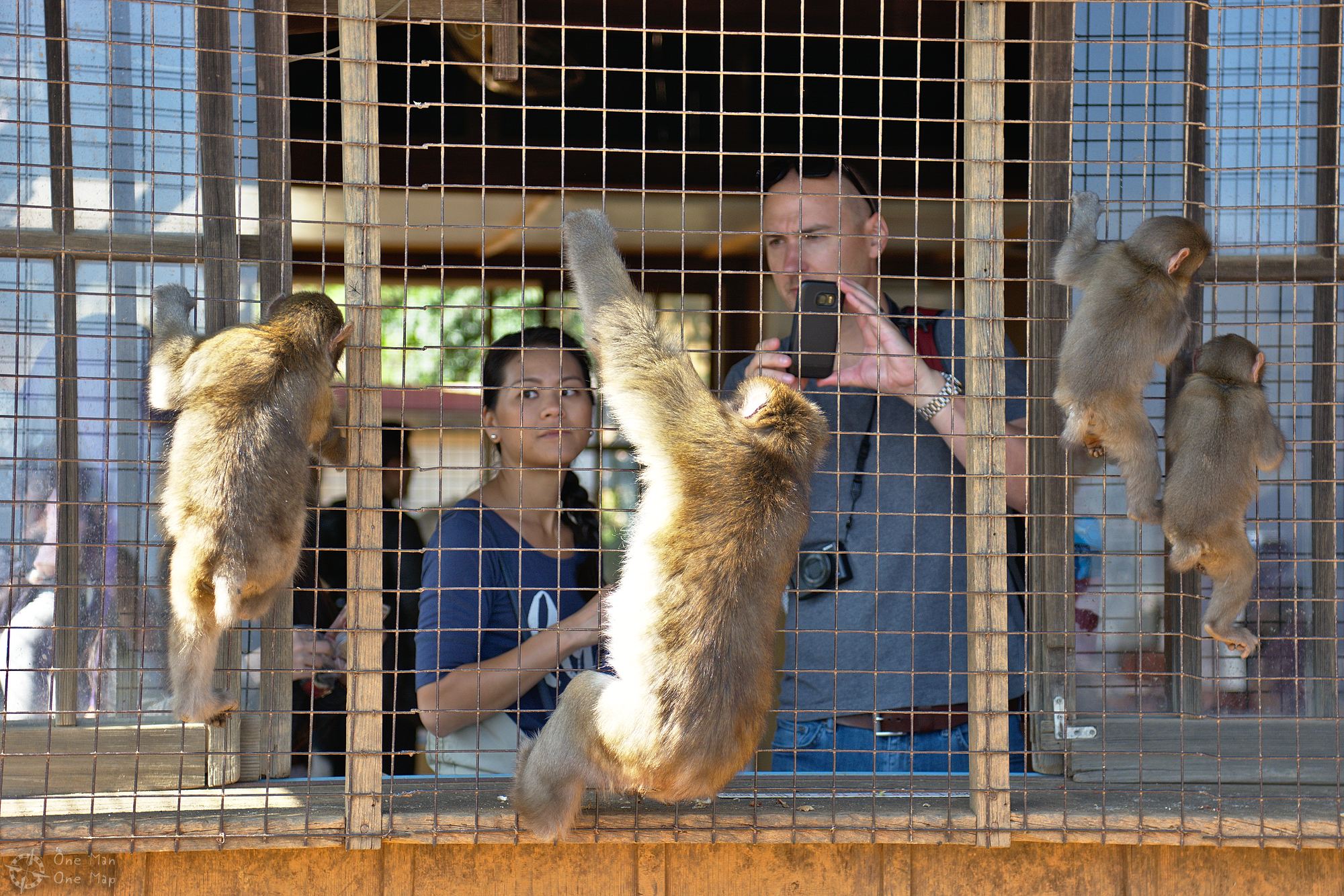 For 100 Yen (about 75 Euro-Cents) one could buy small packs with cut fruit, for which the macaques begged with never-ending patience. Of course, as in all other zoos, it is not allowed to bring your own food.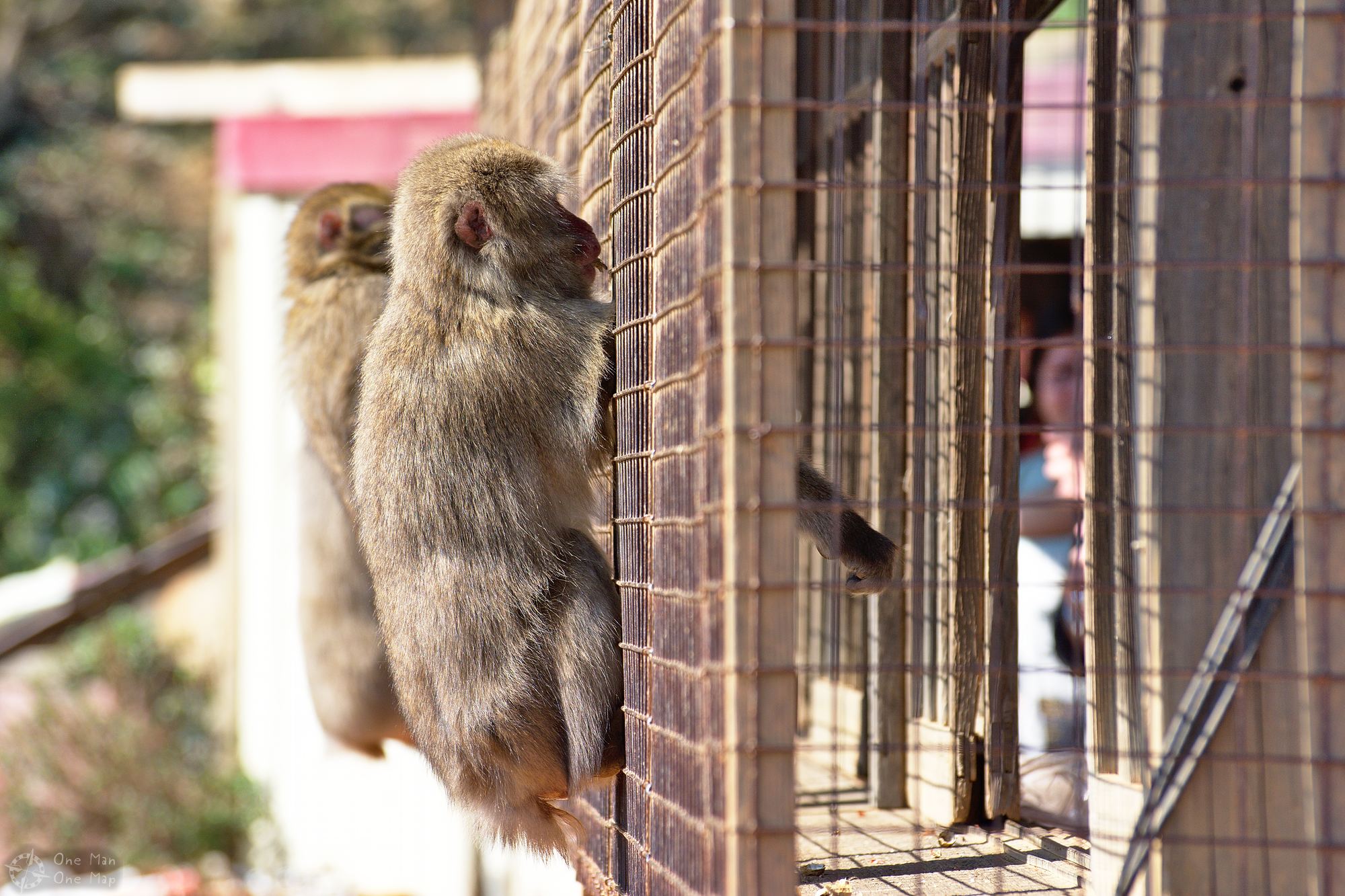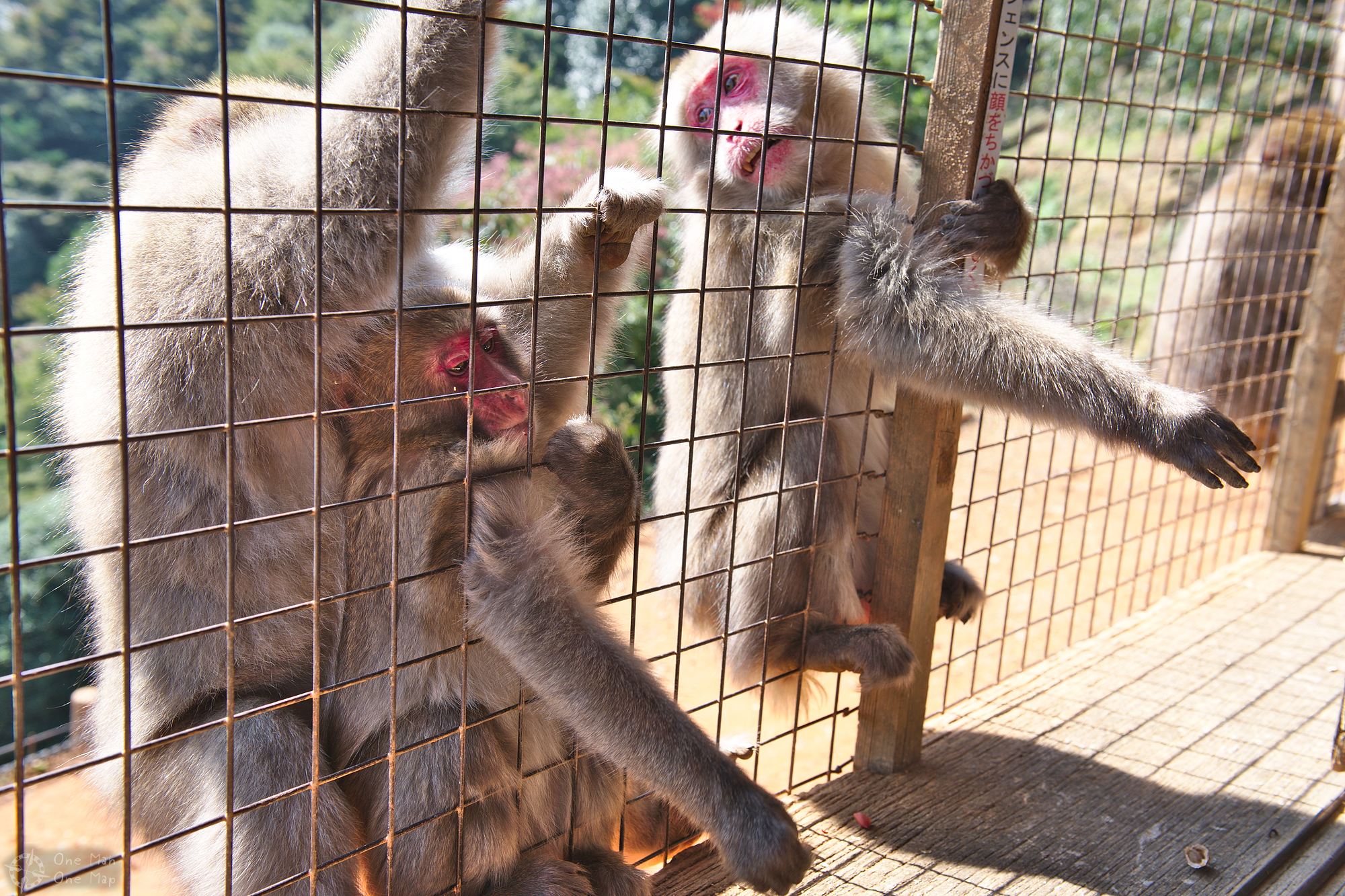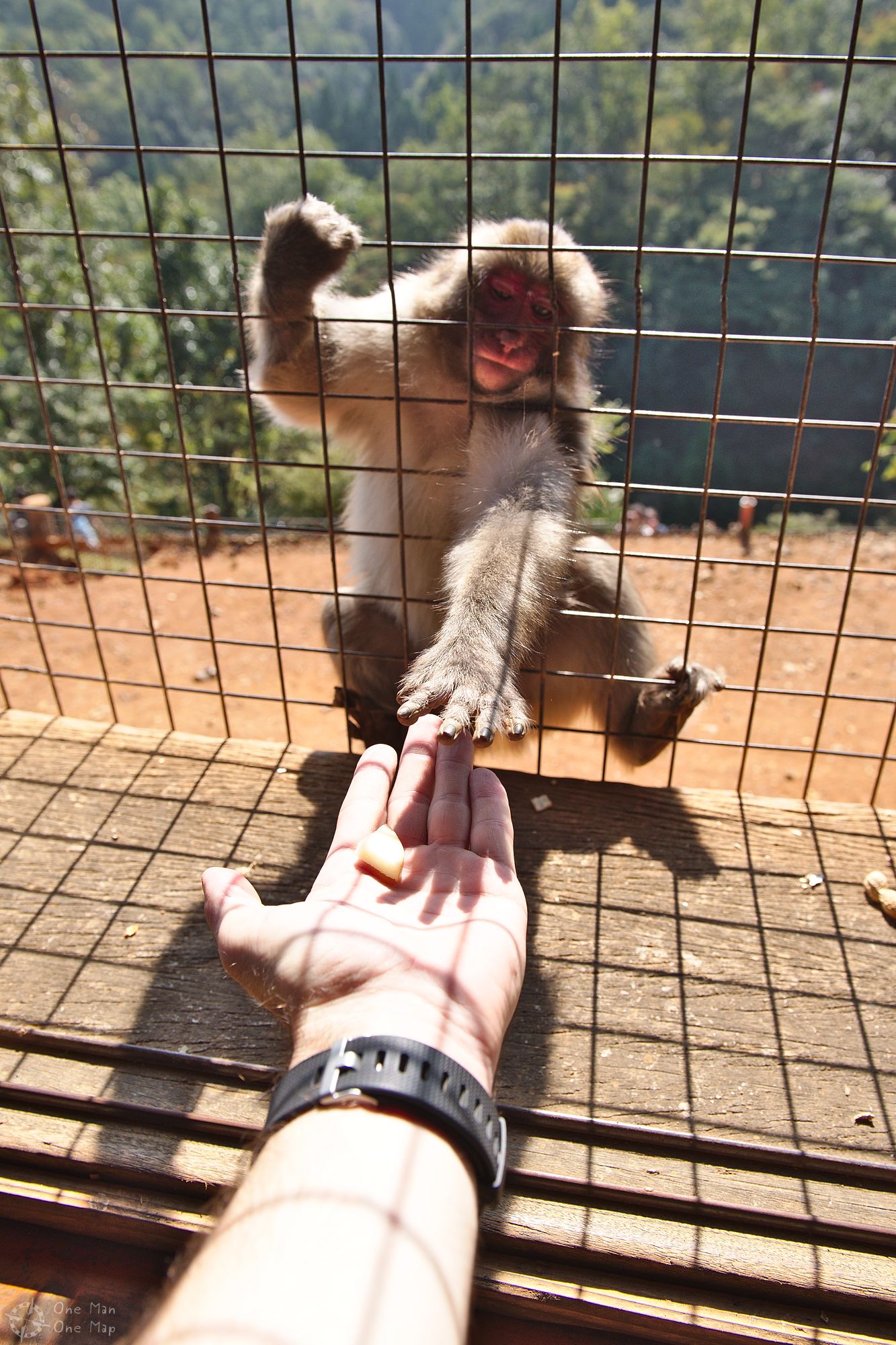 However, it quickly became clear during the feeding that there was a reason why the humans were the ones behind bars. Not every dispute over the food ended peacefully, some disputes continued around the whole hut. Macaques do not just have strong muscles, but also four long, sharp fangs and can easily cause significant injuries. In extreme cases, primates can also transmit diseases such as hepatitis or the polio virus.
As a visitor you are well advised to adhere to the rules of conduct and not irritate the animals unnecessarily. Touching is taboo, squatting in front of the animals and staring into their eyes as well. Admittedly it was quite hard to keep the required safety distance of three meters at all times. Interesting objects such as bottles, wallets and smartphones should not be carried around openly and are better stowed away in a backpack. Important note for photographers: The loud shutter sound of DSLRs can also arouse the curiosity of the animals, which is why the photographing on the ascent and descent should be avoided. The monkeys are supposed to stay at the top at the hut and not roam through the forest without supervision.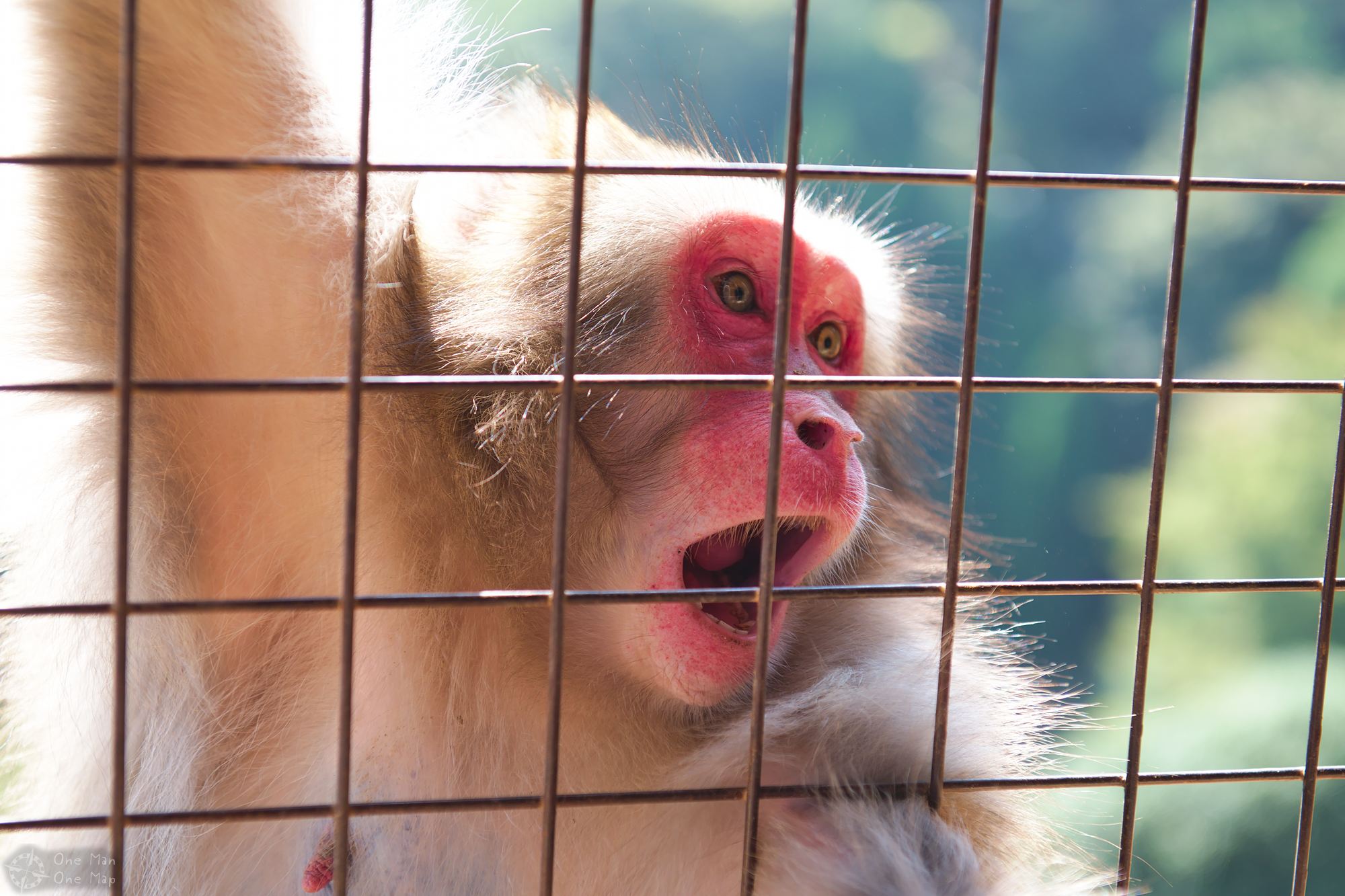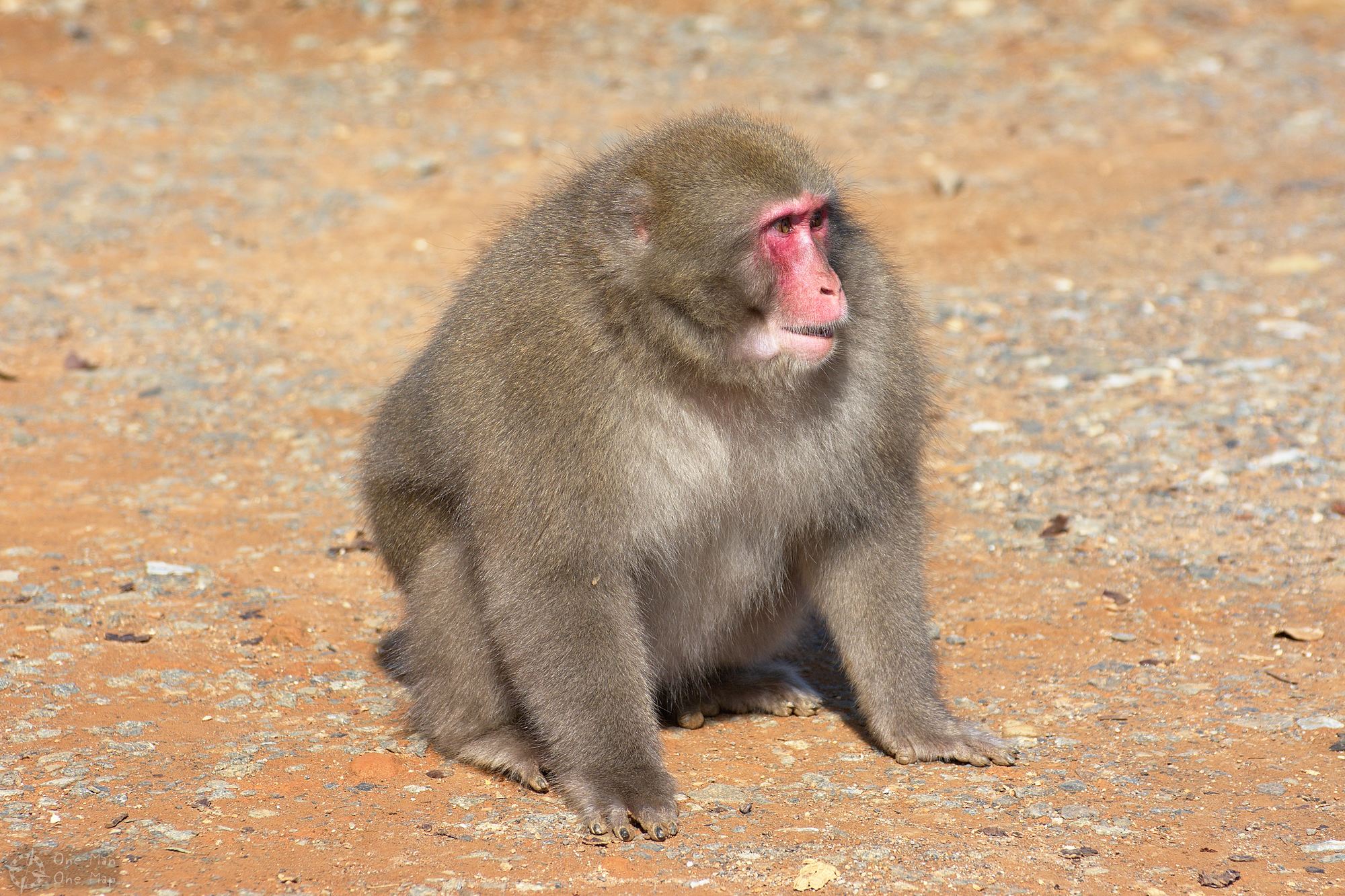 Fortunately, the monkeys either had already had an extensive breakfast before my visit or were relaxed for other reasons. There were monkeys chilling and napping everywhere.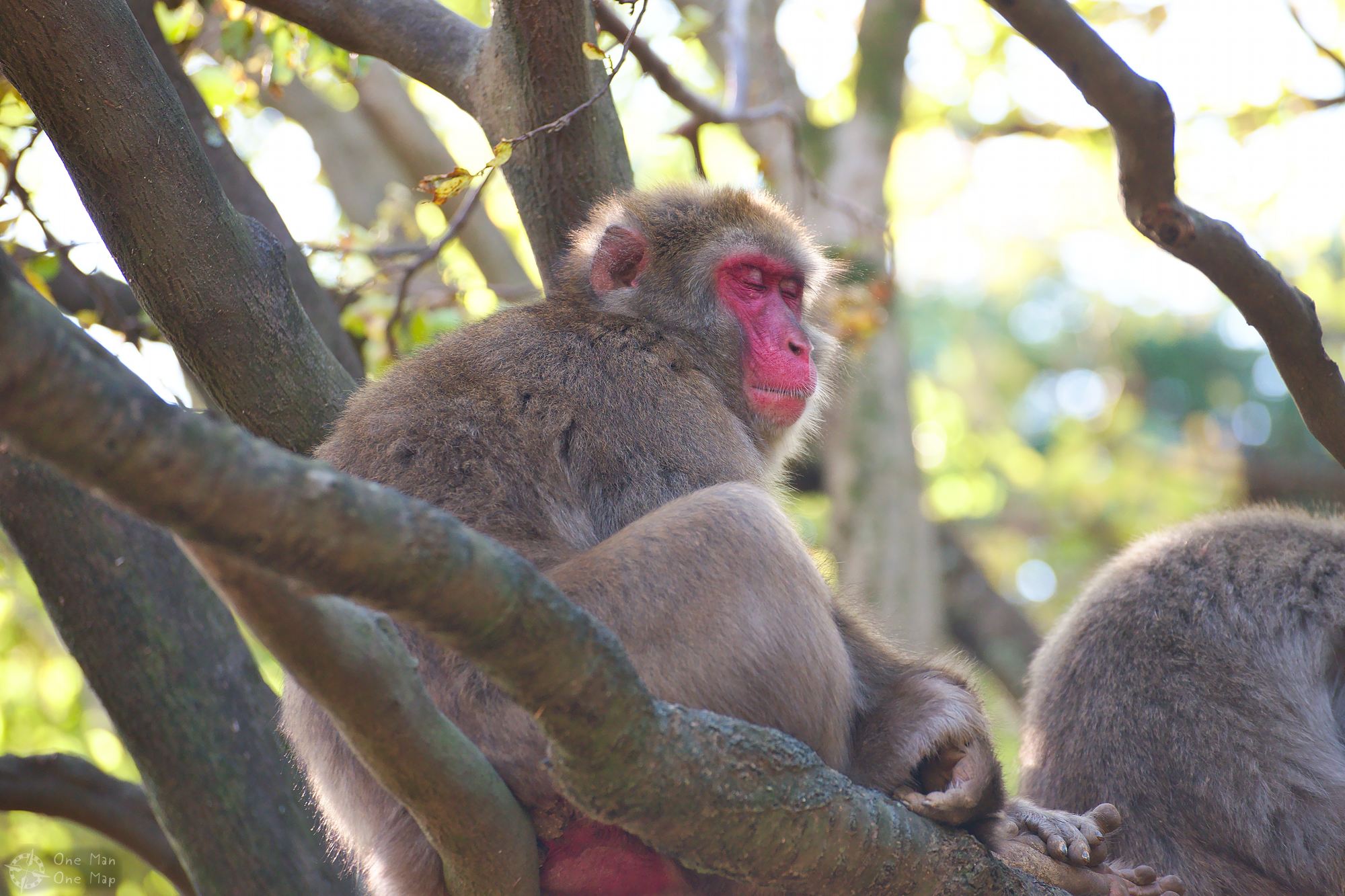 From a height of 160 meters height one also had a good, but not that nice view of Kyōto. The city is full of historic buildings, but also houses over 1.5 million people. Looking from above the many beautiful spots disappeared between all the concrete buildings.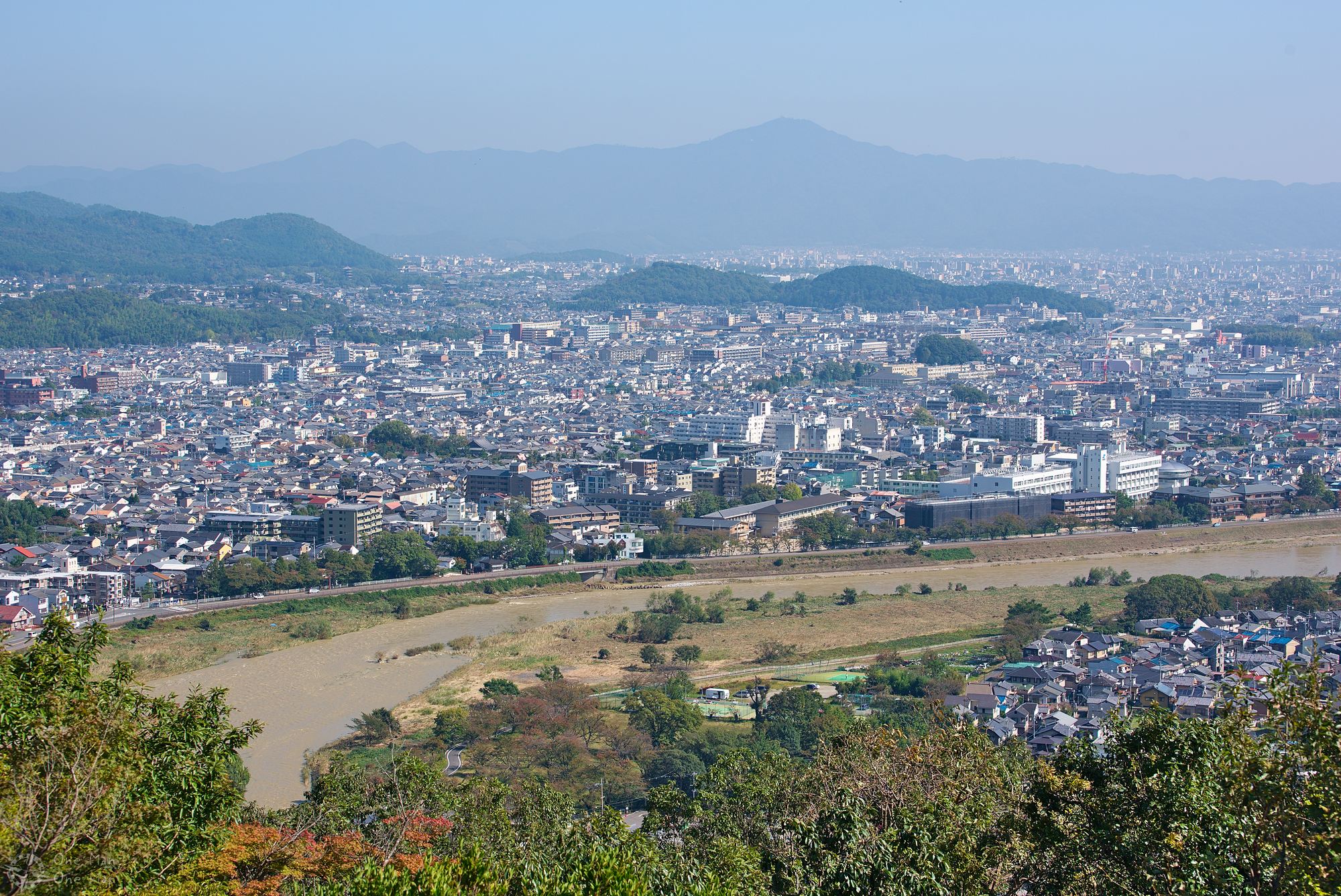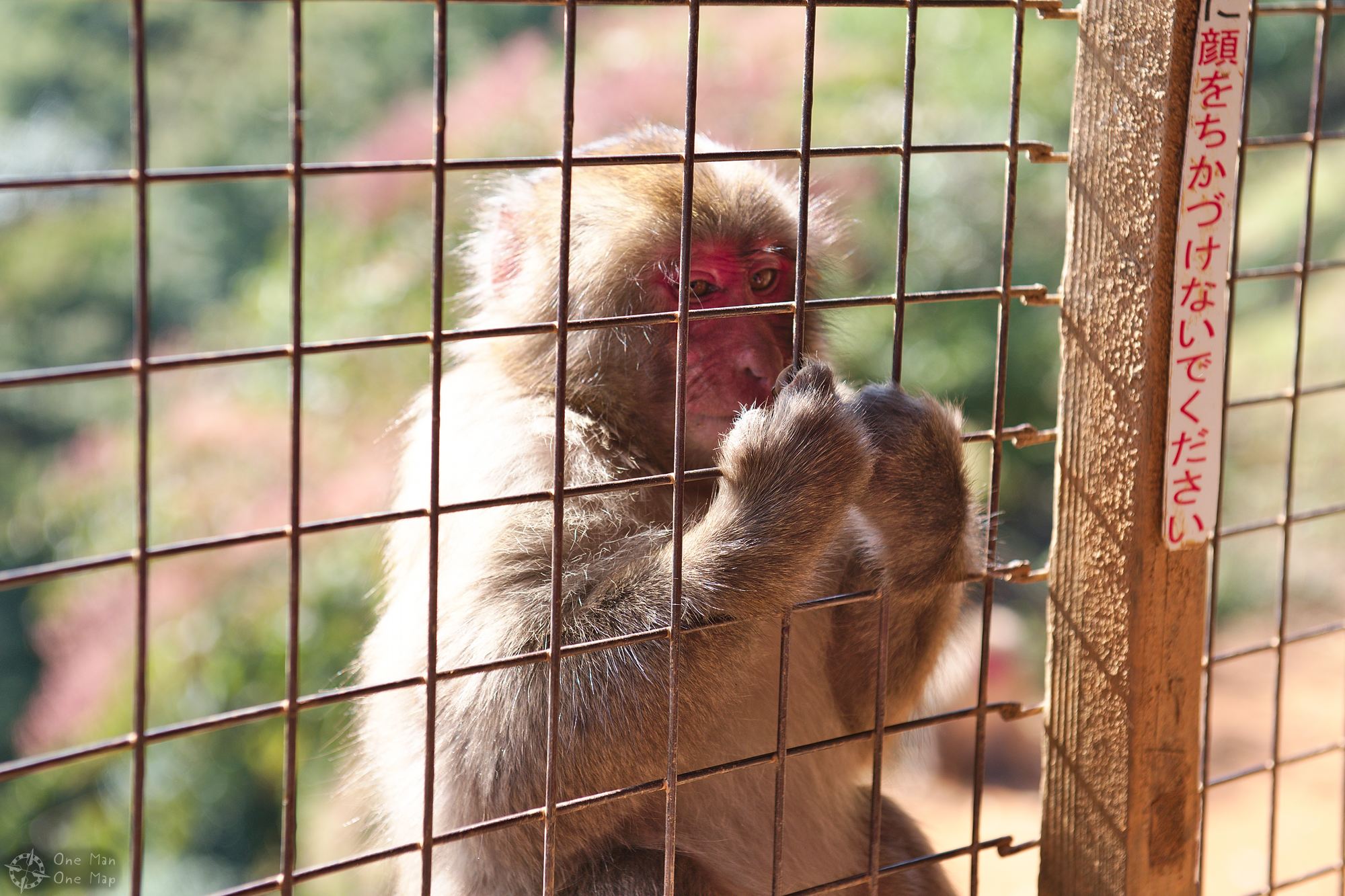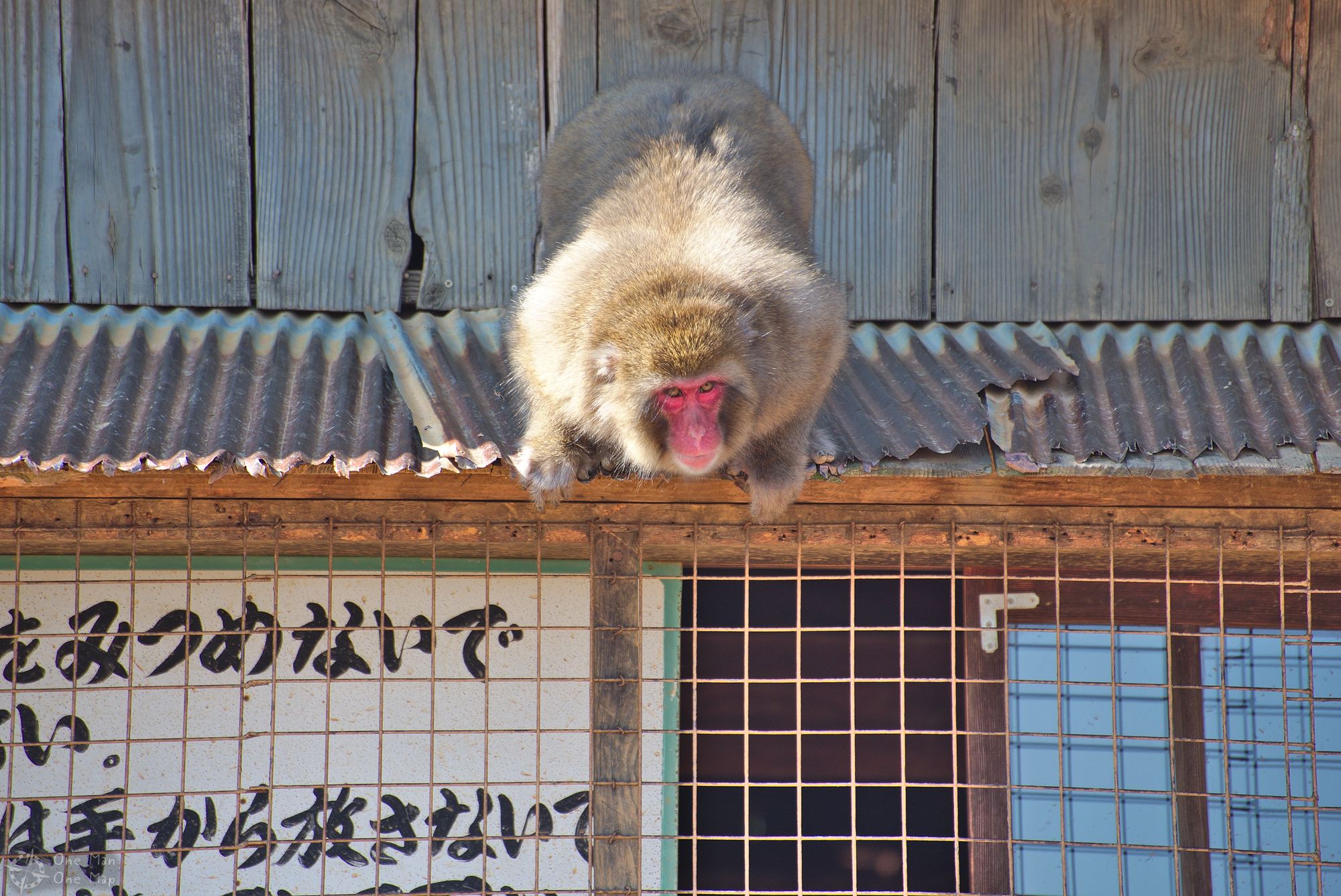 In the nearby forest the young, shy young animals were happily climbing around and watching us strange two-legged creatures. They don't have "real" names, and with more than 120 animals and constant offspring it would be quite difficult to keep track. But the animals still have to be identified, so the employees came up with a scheme based on family names and lineages instead.
After its opening in March 1957, the first monkeys had initially been assigned names. After that just the year of birth of an animal was used. Monkey Mino had e.g. born a cub in 1979, which was called "Mino-79". Mino-79 gave birth to her own offspring in 1991 and 1993, which was called Mino-79-91 and Mino-79-93. A simple system, but in 100 years the names will probably have become quite long and bulky 😉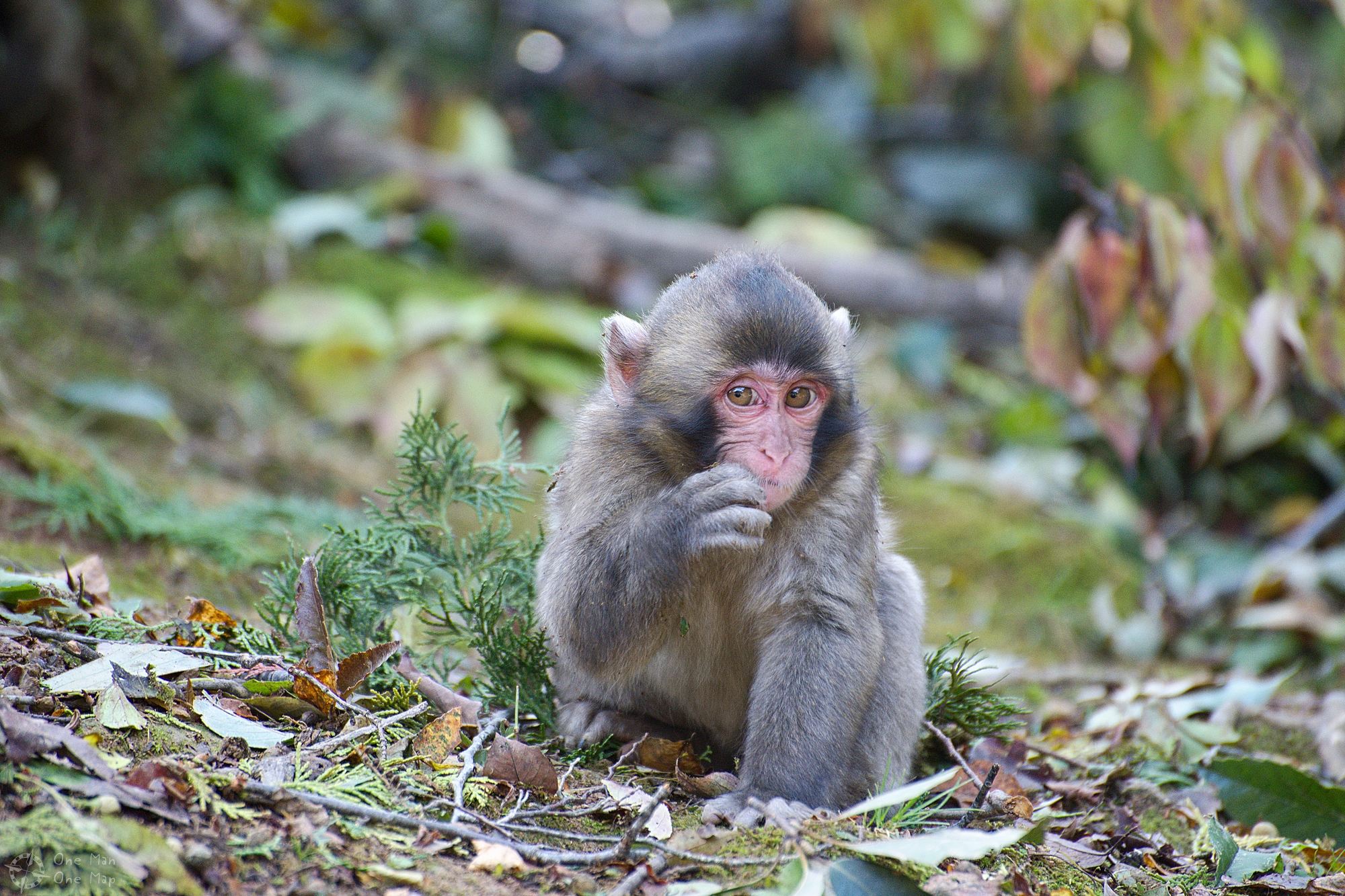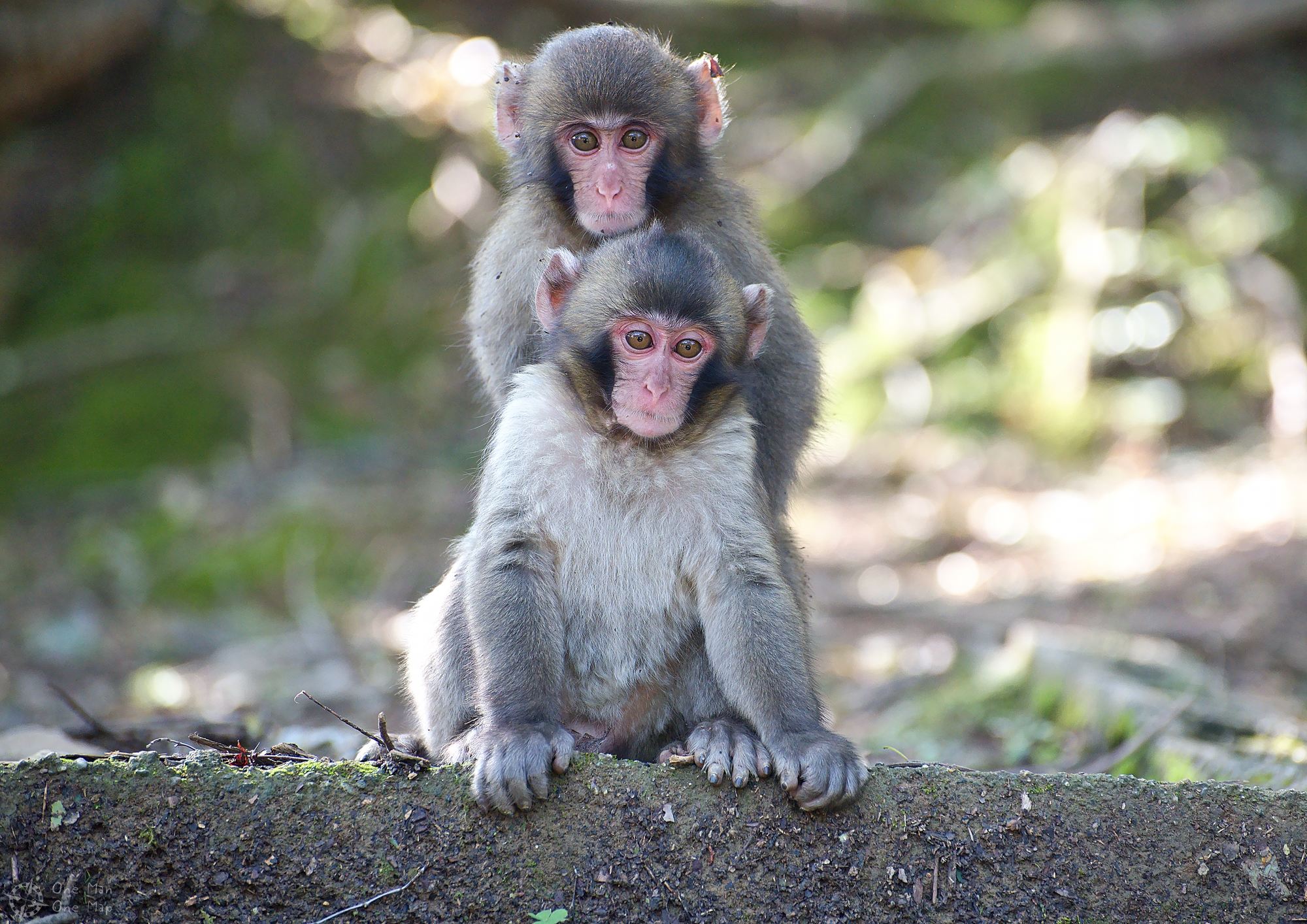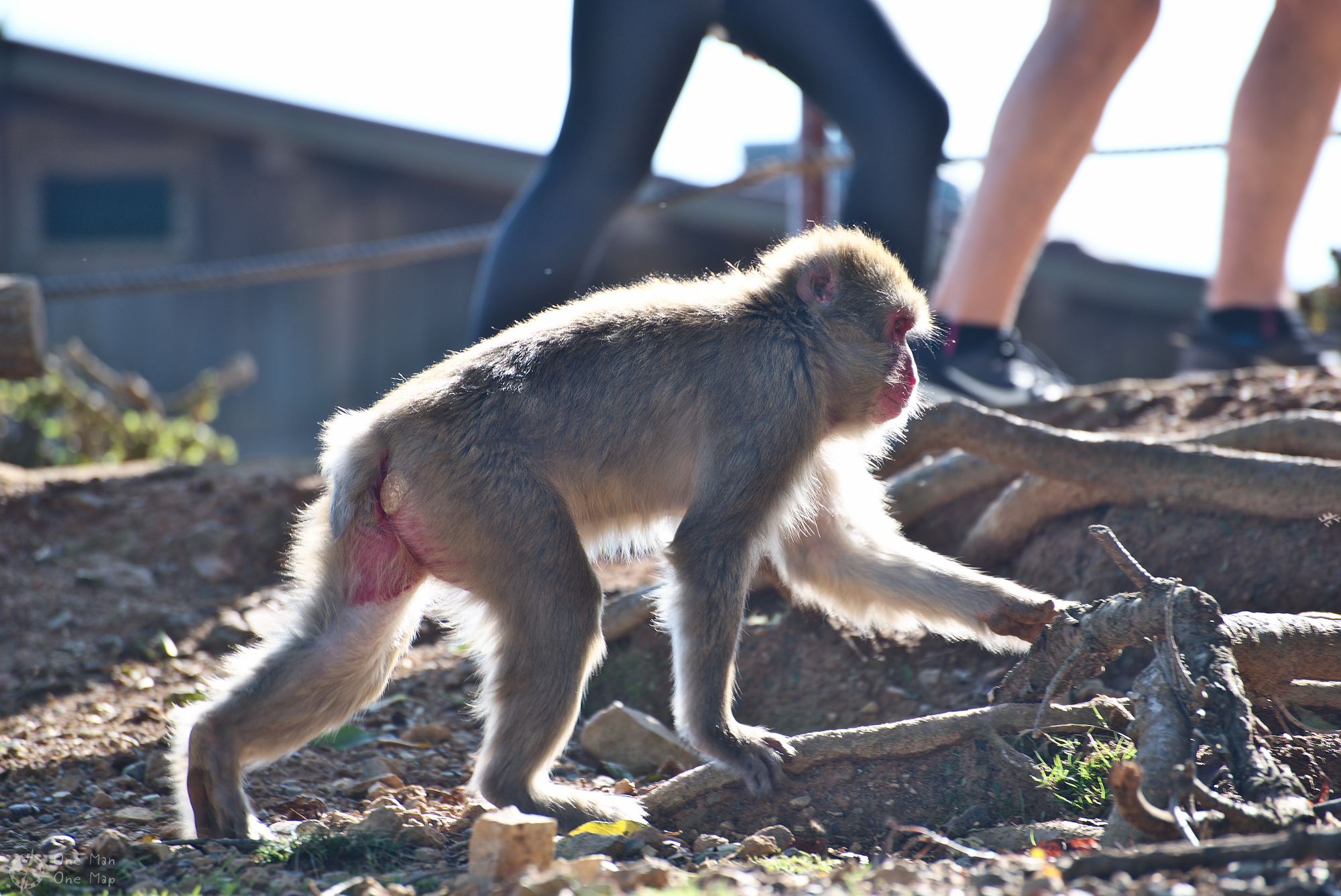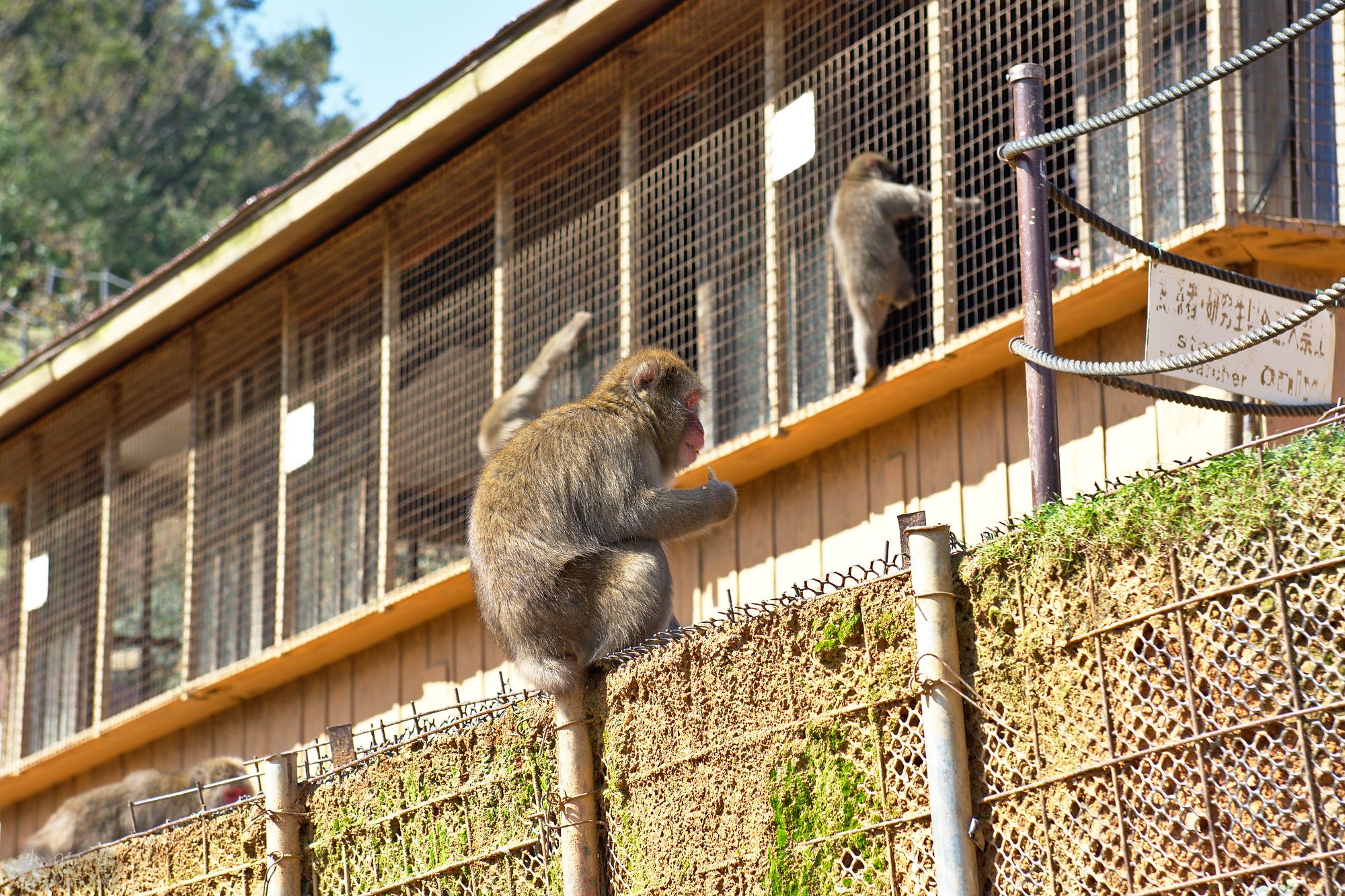 Unlike many other zoos in Asia, Iwatayama Monkey Park clearly gets my recommendation 🙂
This post was written by Simon for One Man, One Map. The original can be found here. All rights reserved.