Dieser Artikel ist auch auf Deutsch verfügbar. Click here to find out more about Russia!
How do you move around "in style" in St. Petersburg? Use the Metro? A helicopter? A tank? A ship, or maybe a submarine? In my last article about my trip to Russia I'm going to look at possible answers to this question 😉
The Tram
The St. Petersburg Tram system is old, slow and cars shake a lot, but as a tourist you've got time. A ride was 40 rubles (about 60 Euro-Cent), and as usual I paid the old lady or the young student working as the conductor.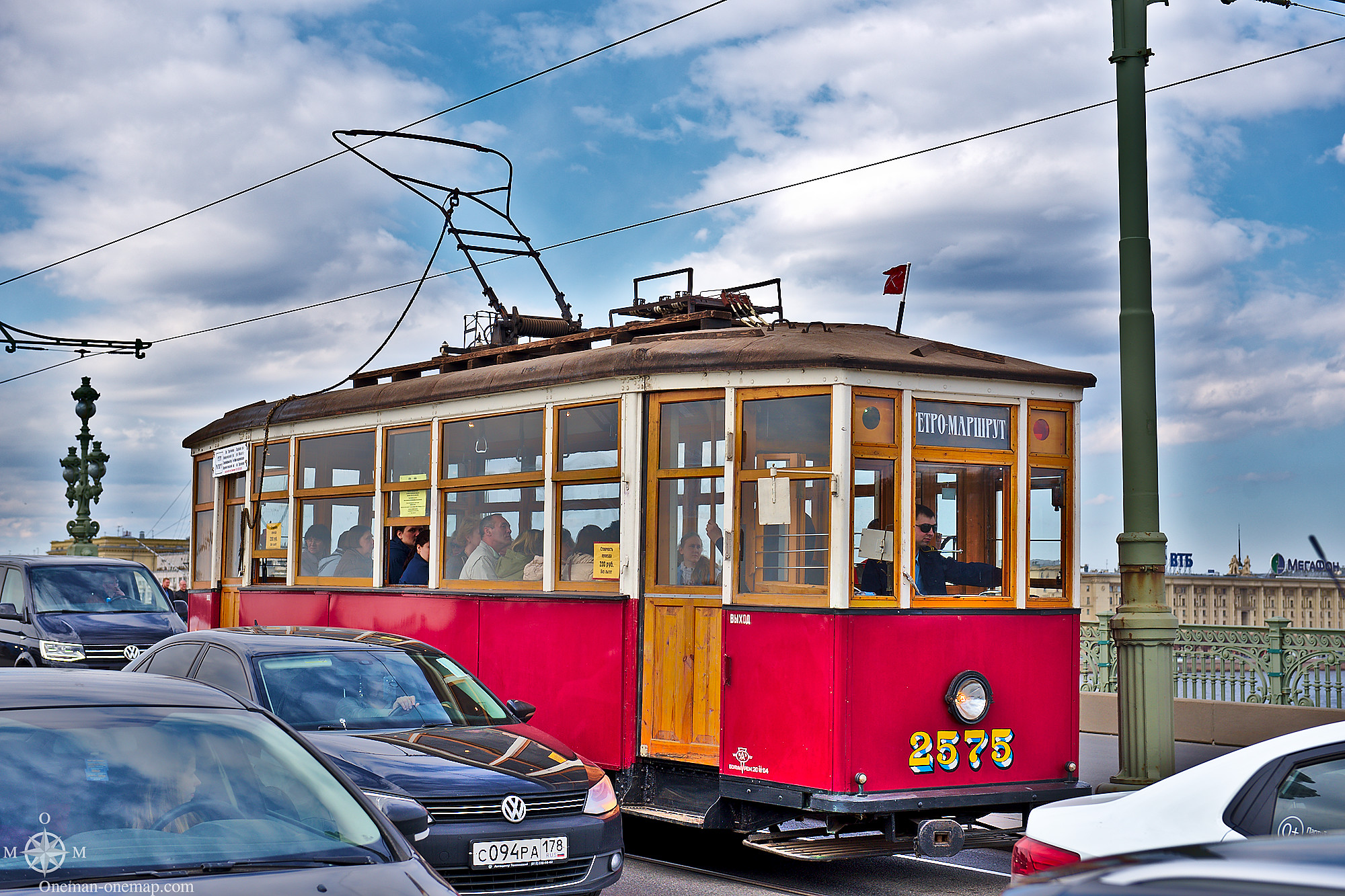 There aren't many stop with shelters, most of the time the car just stops in the middle of a road. The "stop" is just a sign. Things can get complicated if you can't read any Russian at all, and like in Yekaterinburg the cars ride less often in the early morning and after about 8 PM.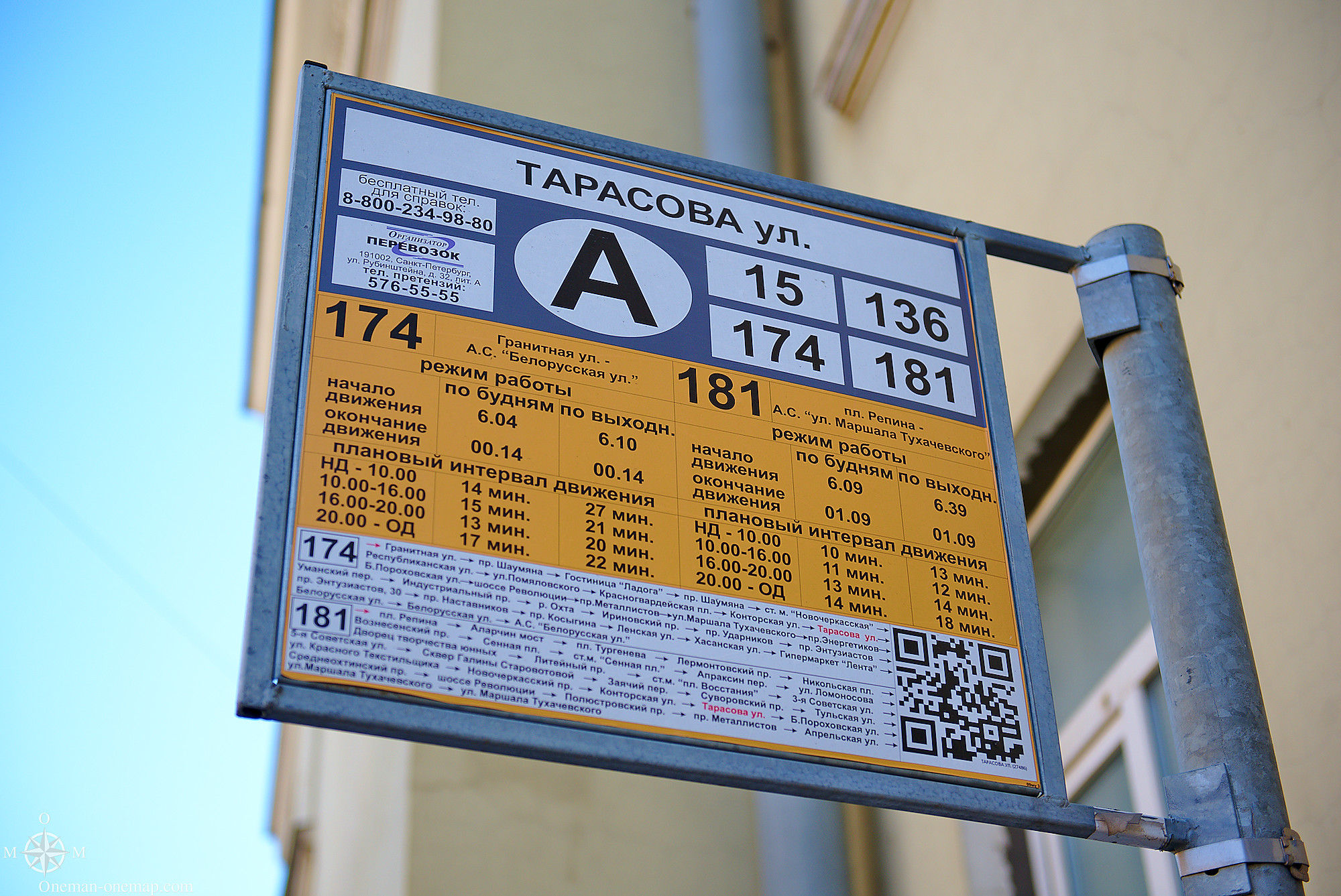 But you shouldn't just pay attention to the timetables of the tram lines: the huge drawbridges over the Newa river stay open through the night, cutting most roads between the northern and southern parts of the city. This is problem especially during the summer when the sun doesn't set until it's very late. If you end up having to cross the river at the "wrong" time, you'll have to pay a taxi driver ten times the normal price so he'll make the detour over the highway bridge outside the city 😯

The Metro
The Metro system consists of five lines with a total of 67 stations and is the deepest subway system in the world. The Newa delta is unstable and swampy, so the stations are located at an even greater depth than the ones in Moscow. That meant a lot of time was wasted on elevators again…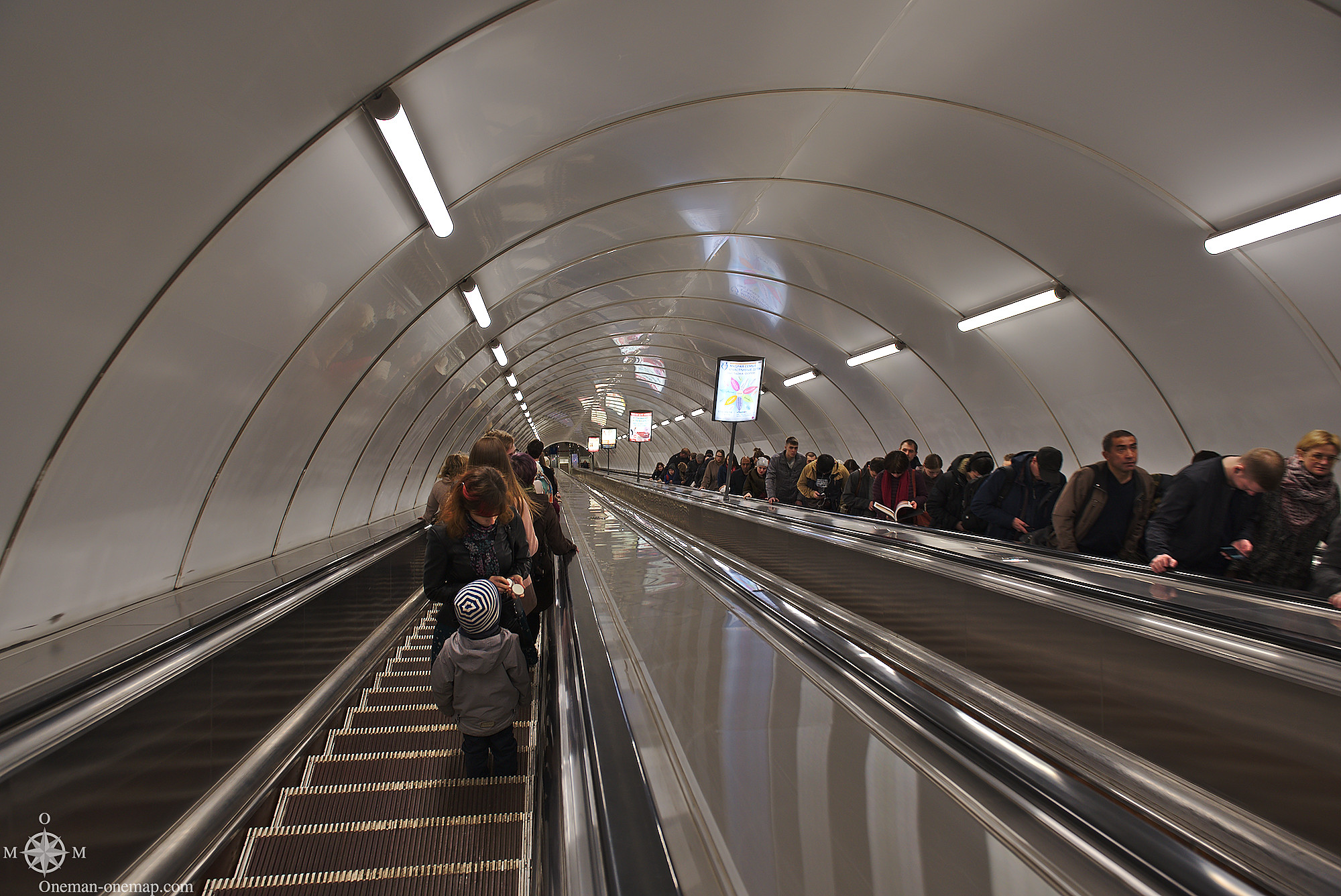 I only stayed in the city for three days, so I didn't buy a day pass and went for some ride tokens at a price of 45 rubles (about 65 Euro-Cent) each instead. The stations are few and far between in the inner city, so I covered most distances on foot or using the tram.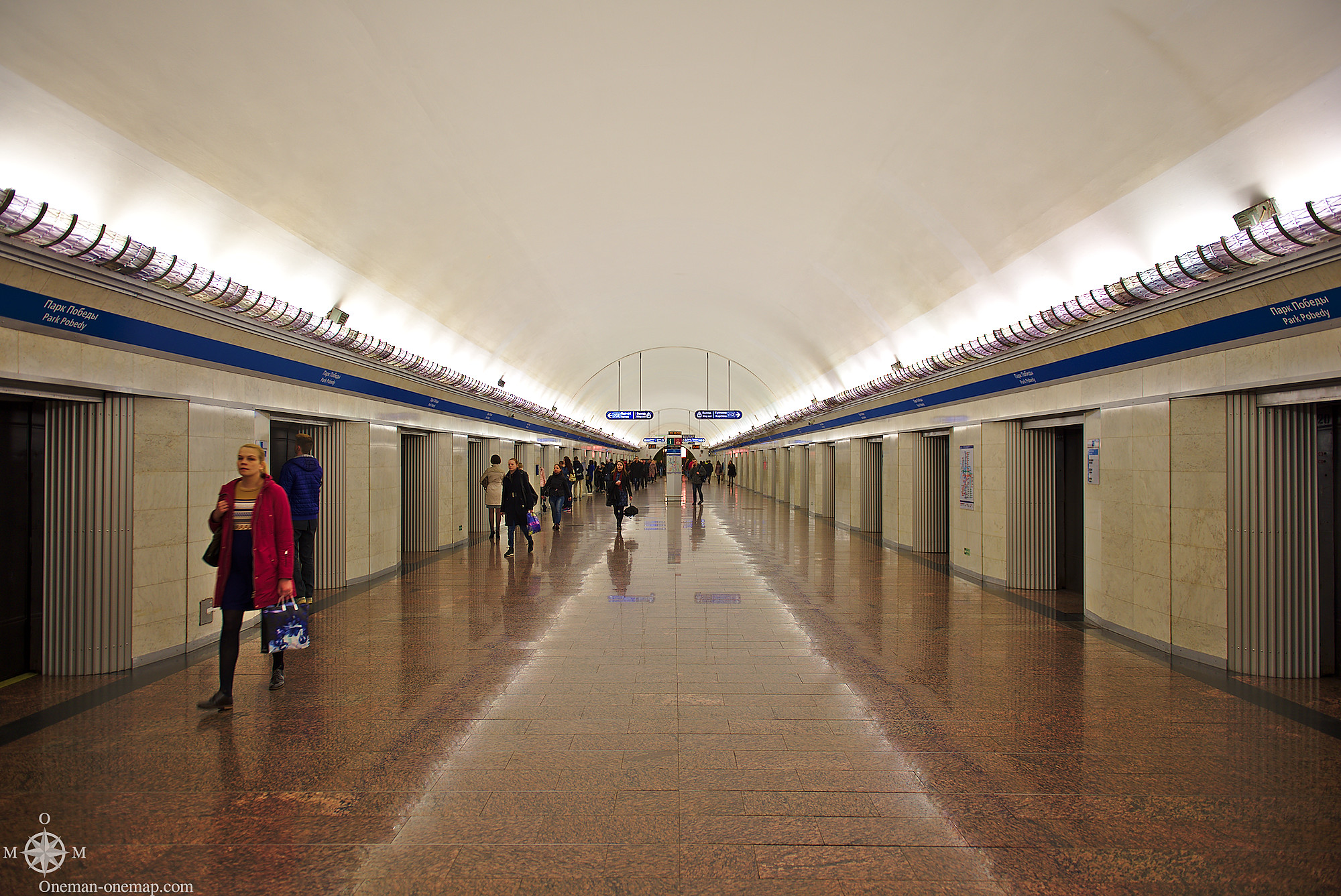 As I had already hinted in the articles about the Yekaterinburg Metro and the Metro in Moscow, the St. Petersburg Metro had mostly been constructed after Stalin's dead. Excavations had started in 1941, but then a World War interfered…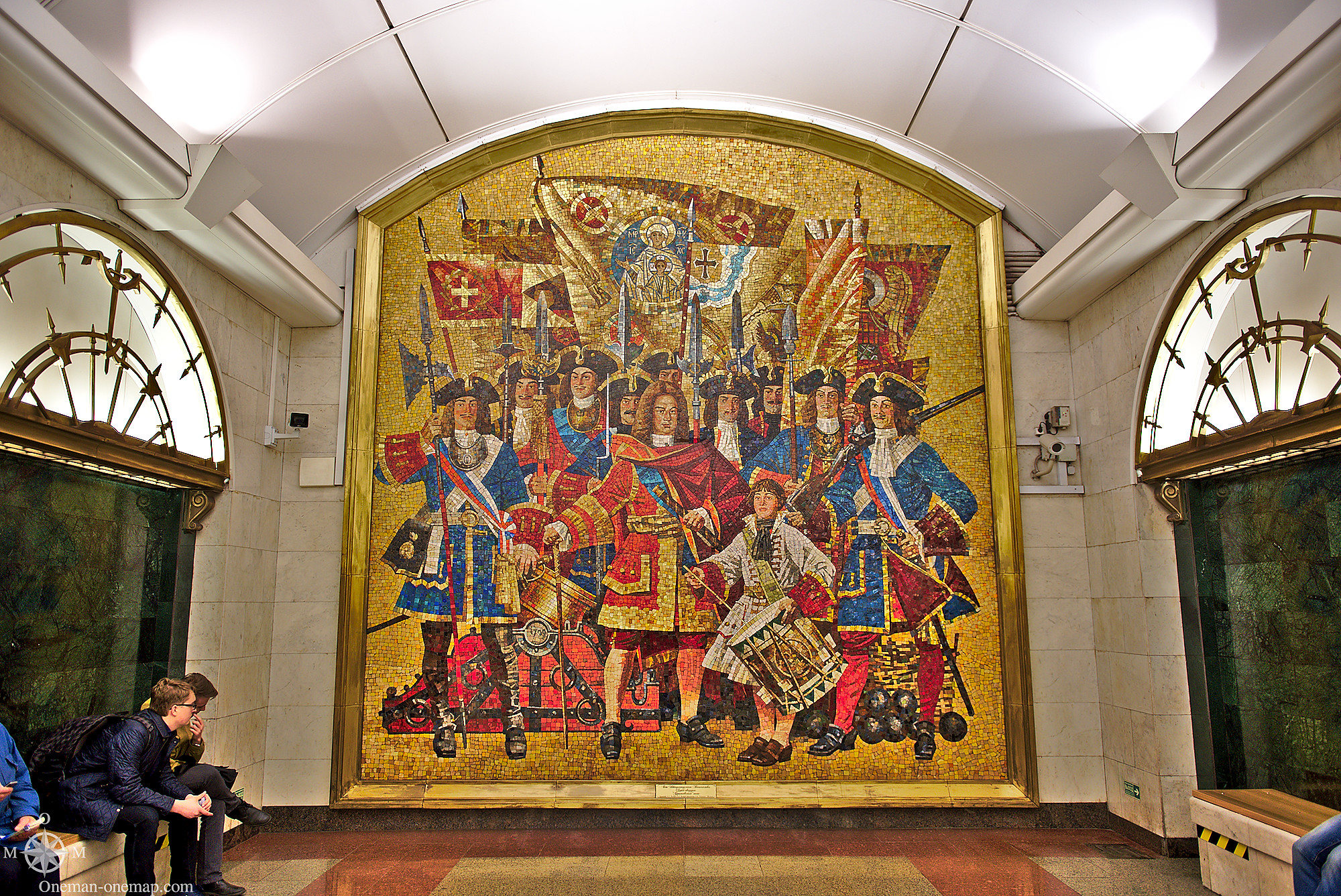 After Stalin had died, the architects moved away from the "Underground Palaces"-Style and towards more modest designs. Especially the stations built later on are often just a tunnel with automatic doors on the left and right side.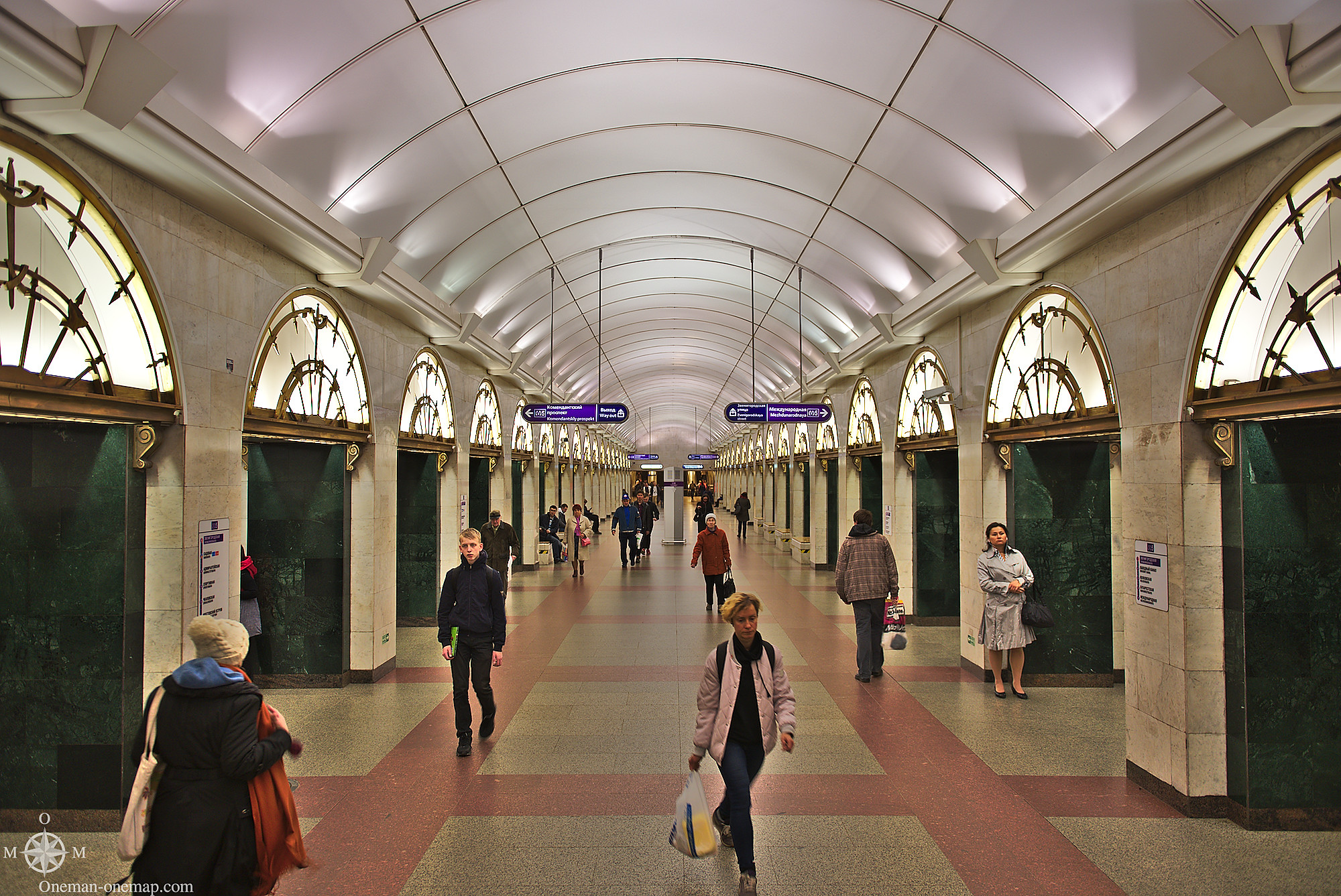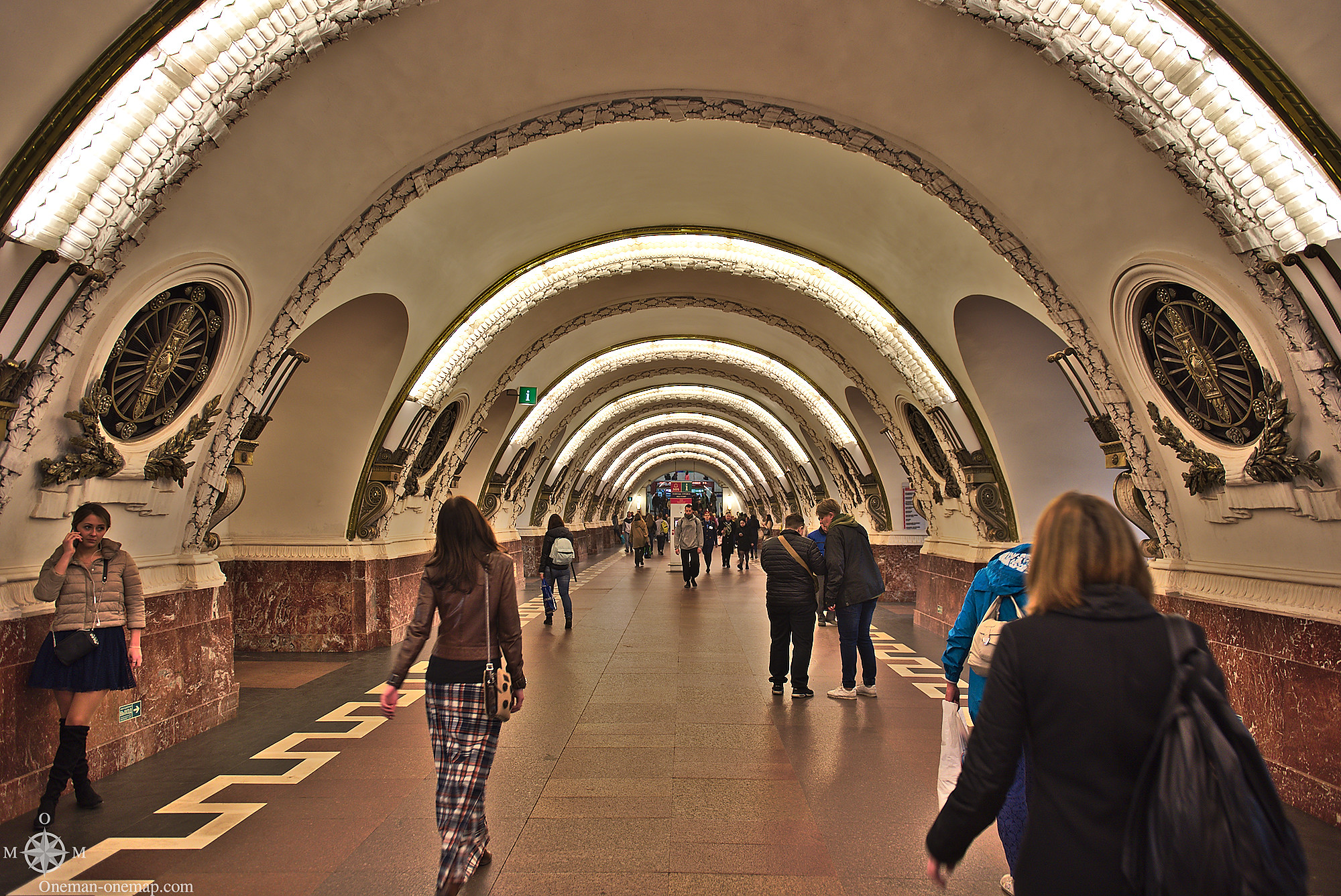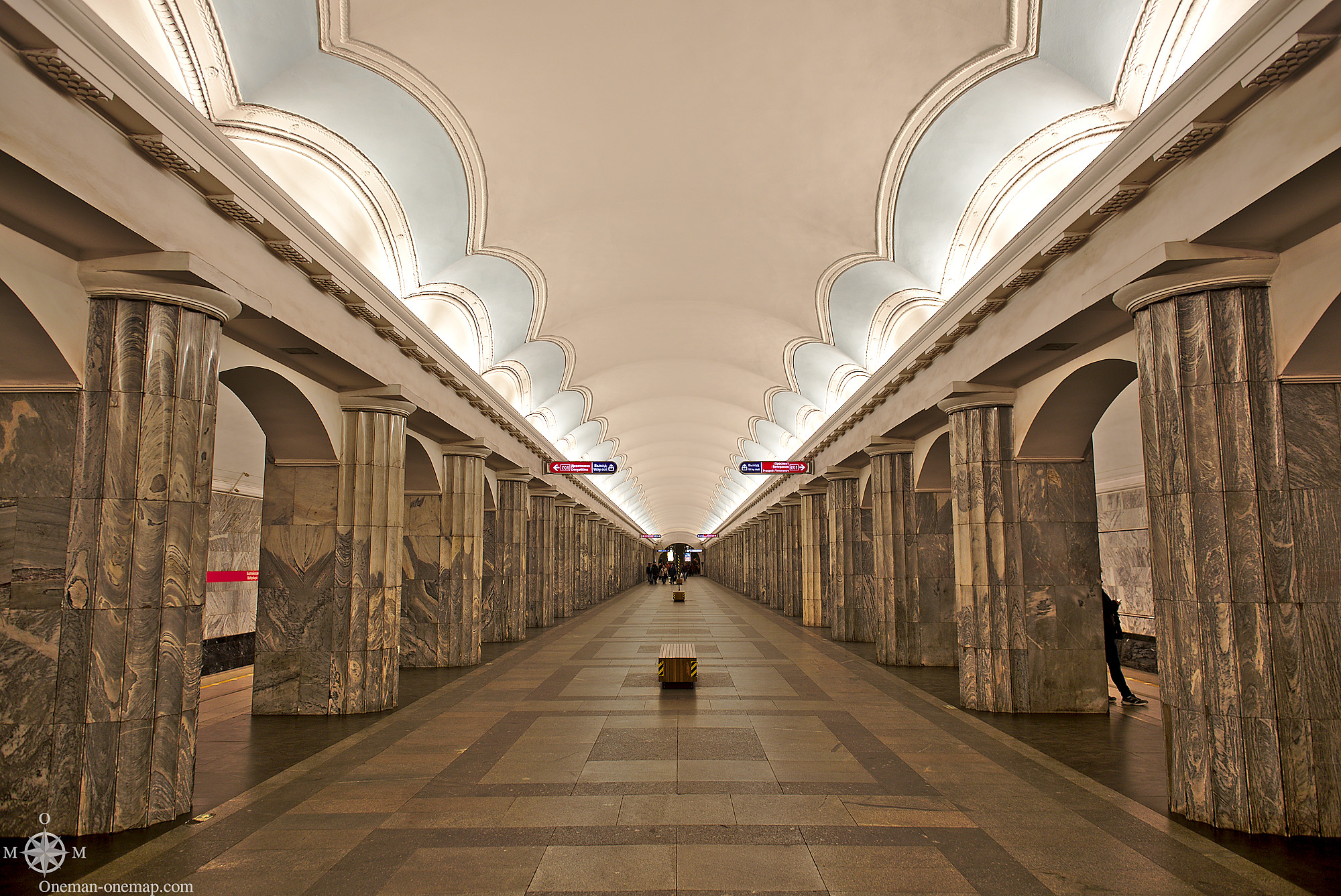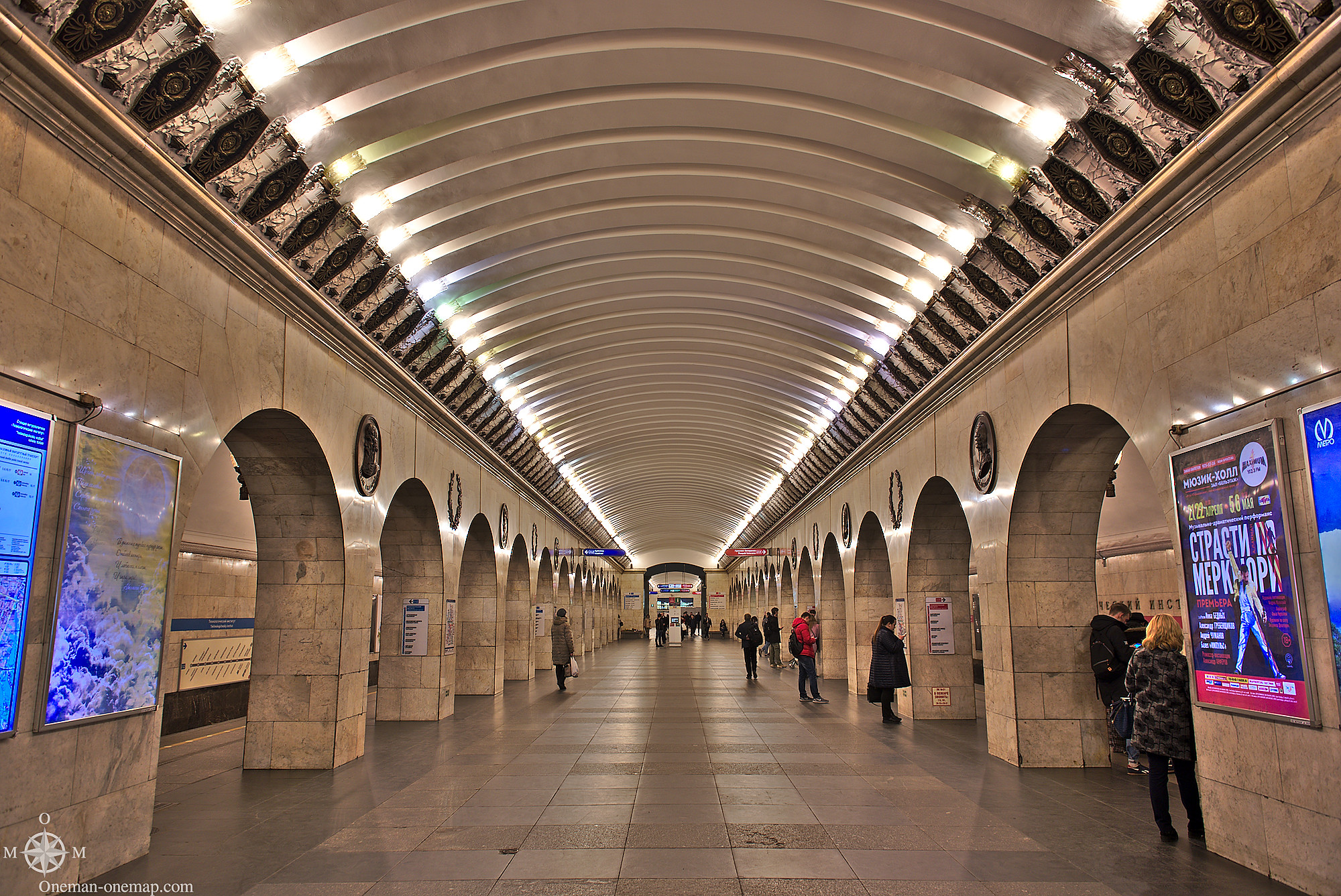 The Mayakovskaya (Маяко́вская) station, named after poet Vladimir Vladimirovich Mayakovsky, is a good example for the more modest style of the 1960s. The red mosaics are the only details in the whole structure, and I was reminded more of Big Brother in Orwell's "1984" than of a poet…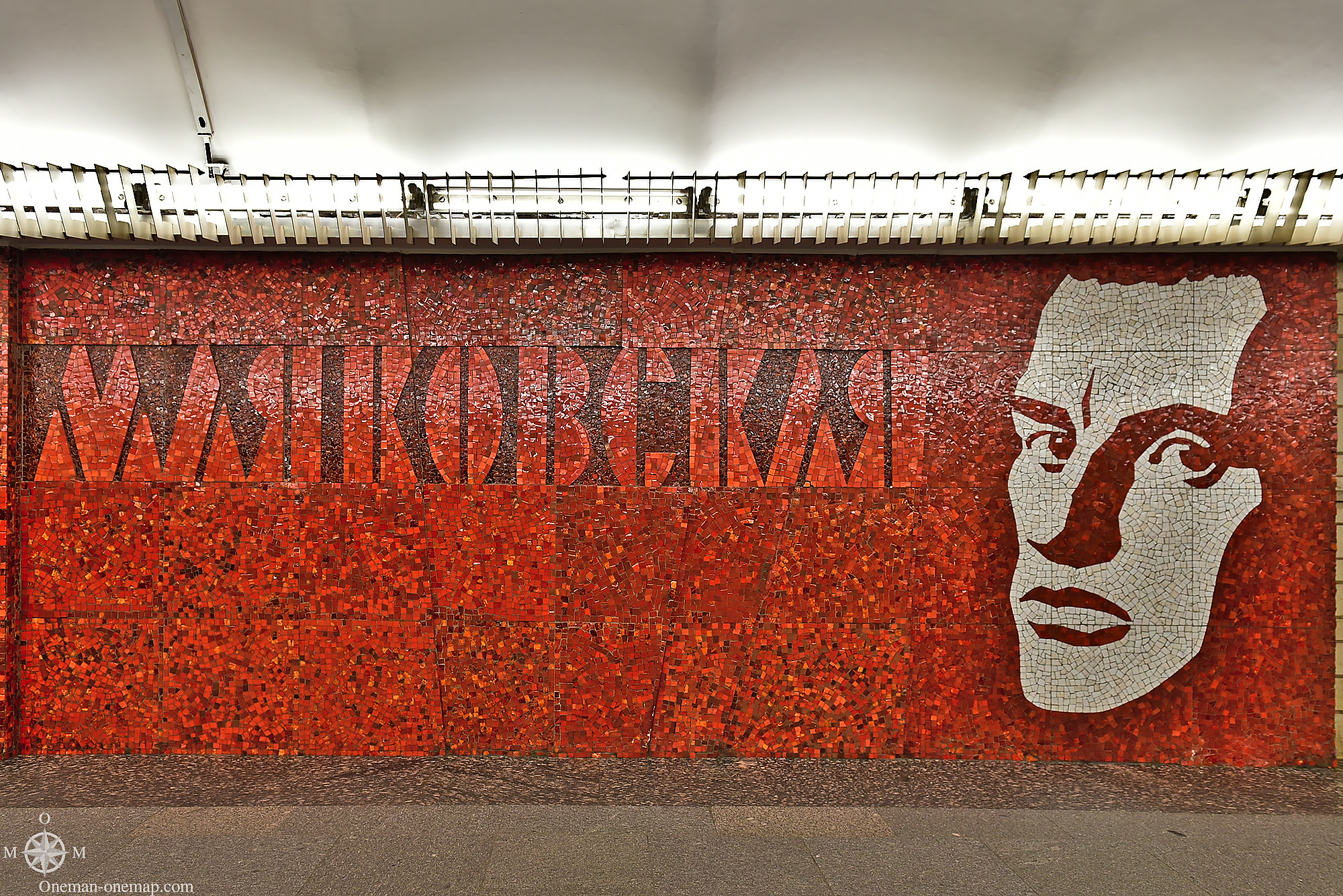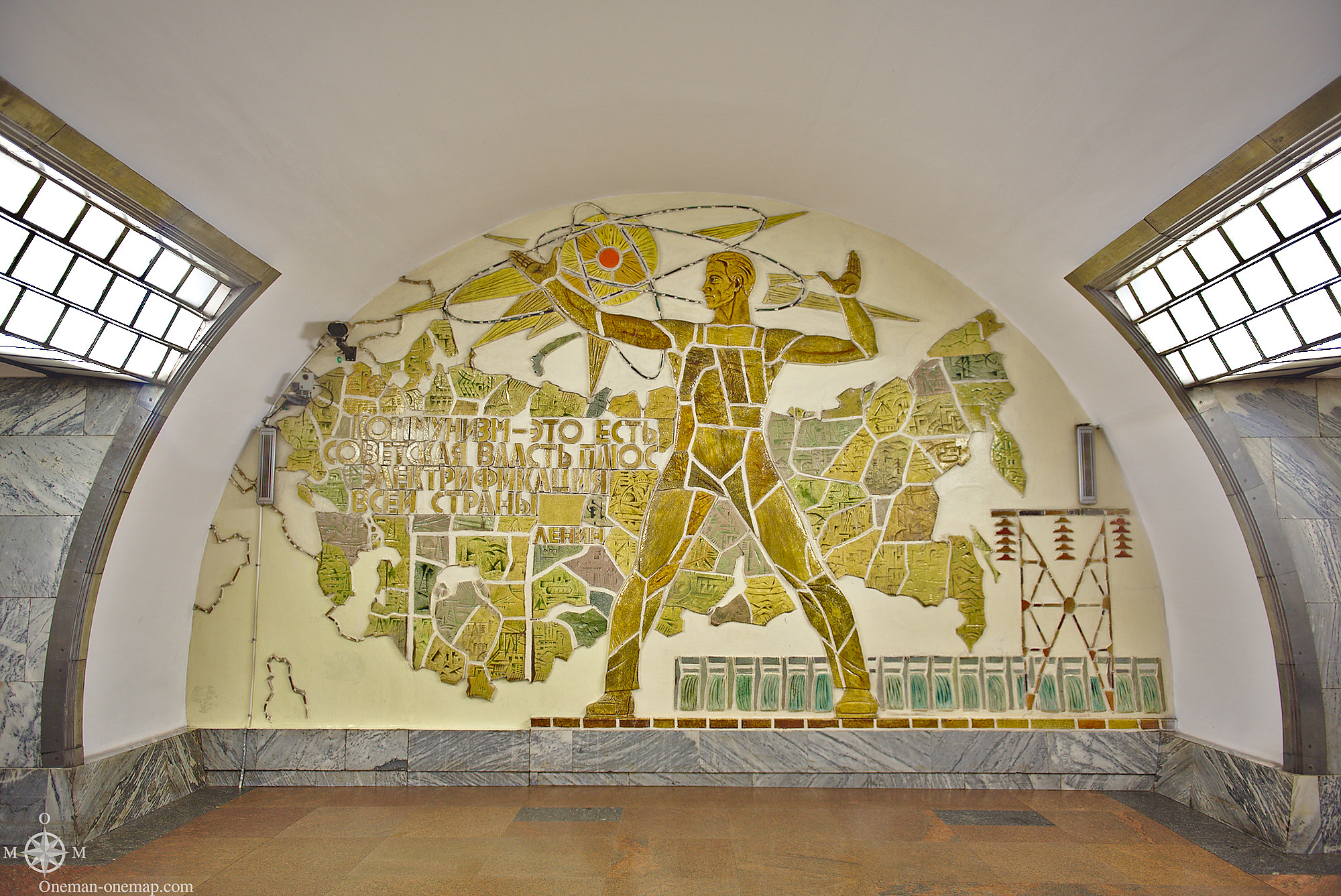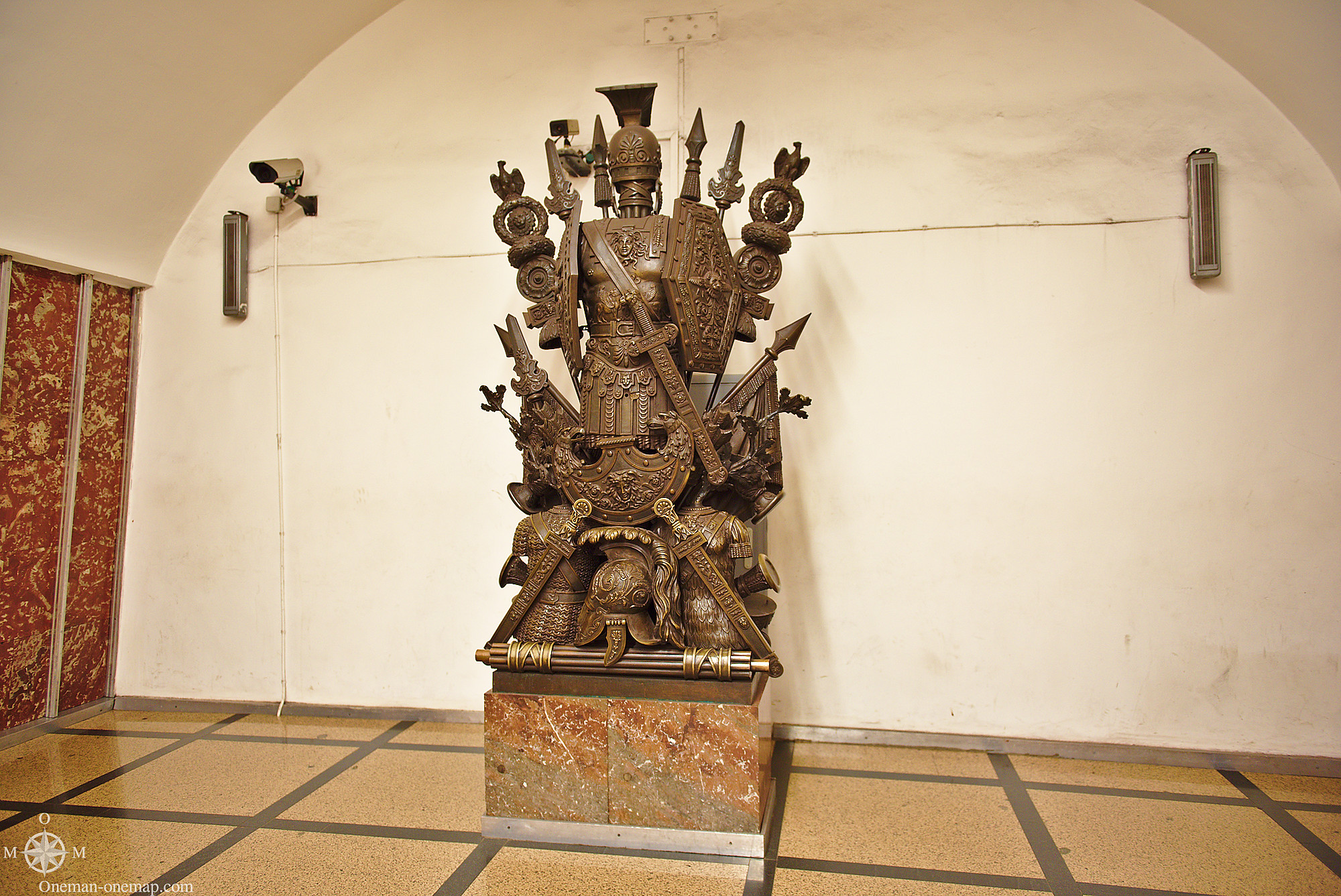 By Tank
You can see tanks in all shapes and sizes at the Artillery Museum close to the Peter and Paul Fortress. There weren't any children climbing on them, for a change 🙂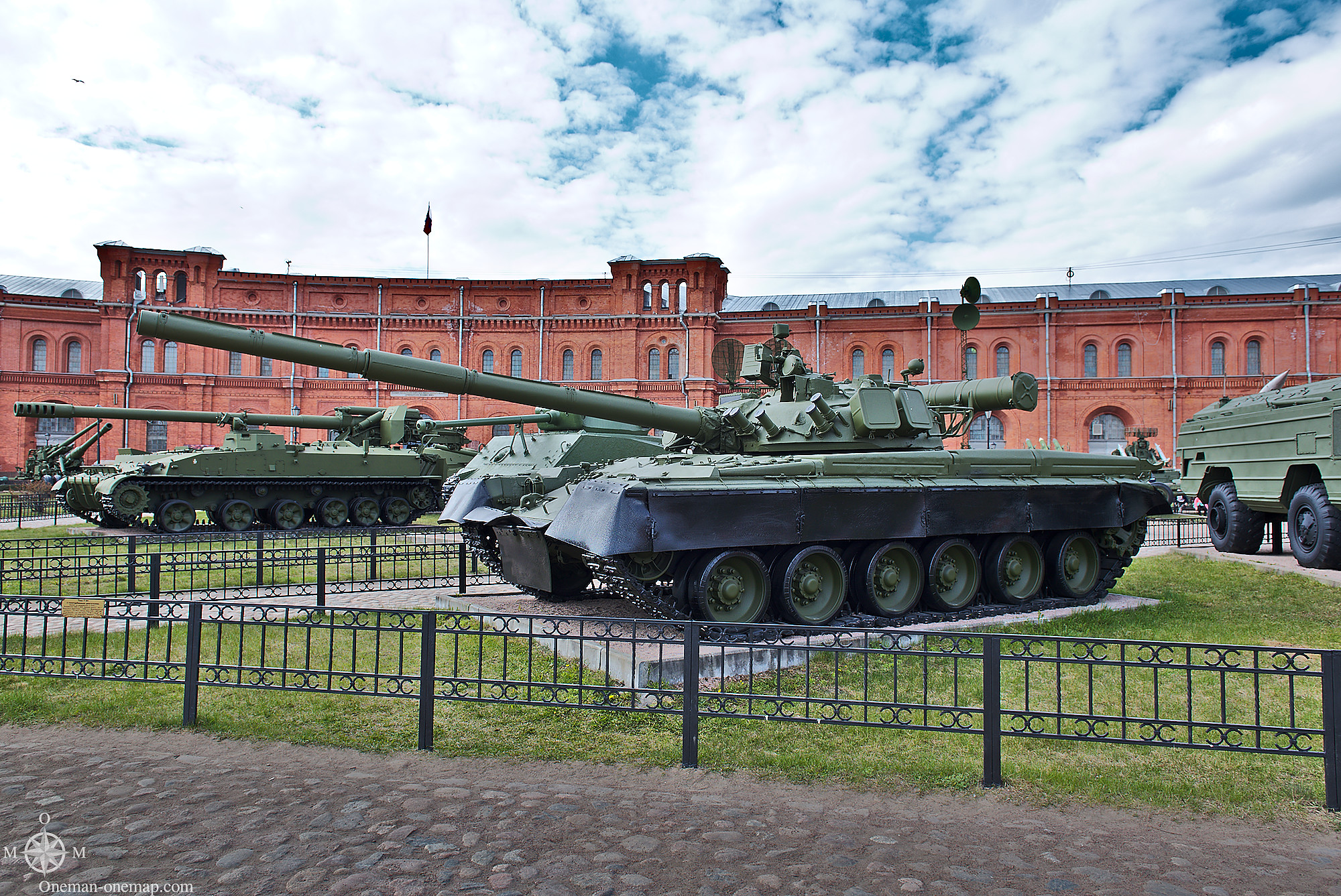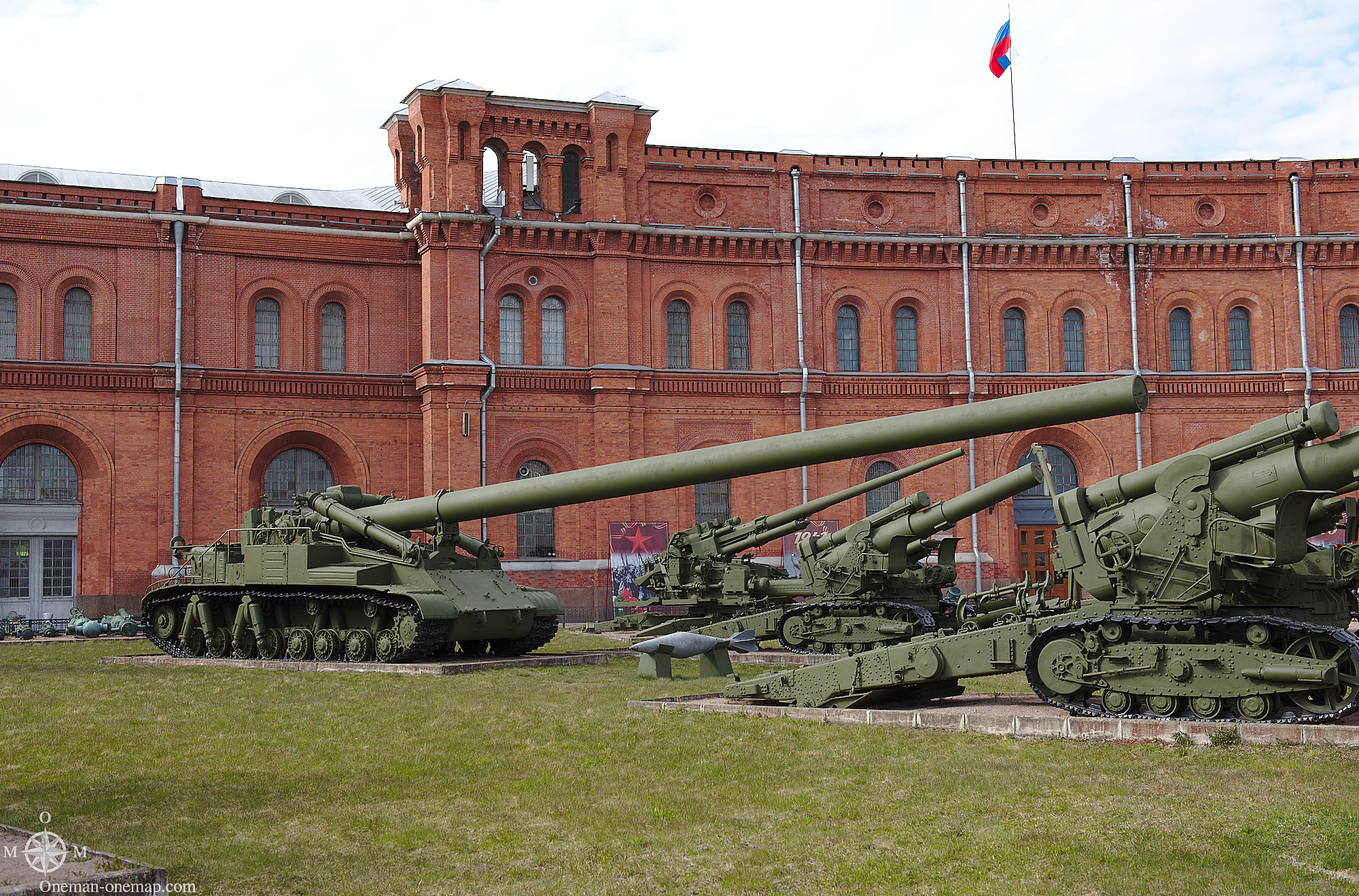 If the museum refuses to lend you a tank for your city trip, the owner of this armored taxi will be happy to give you a ride. The motto of his business is "Security and Comfort", a promise he will probably be able to deliver 🙂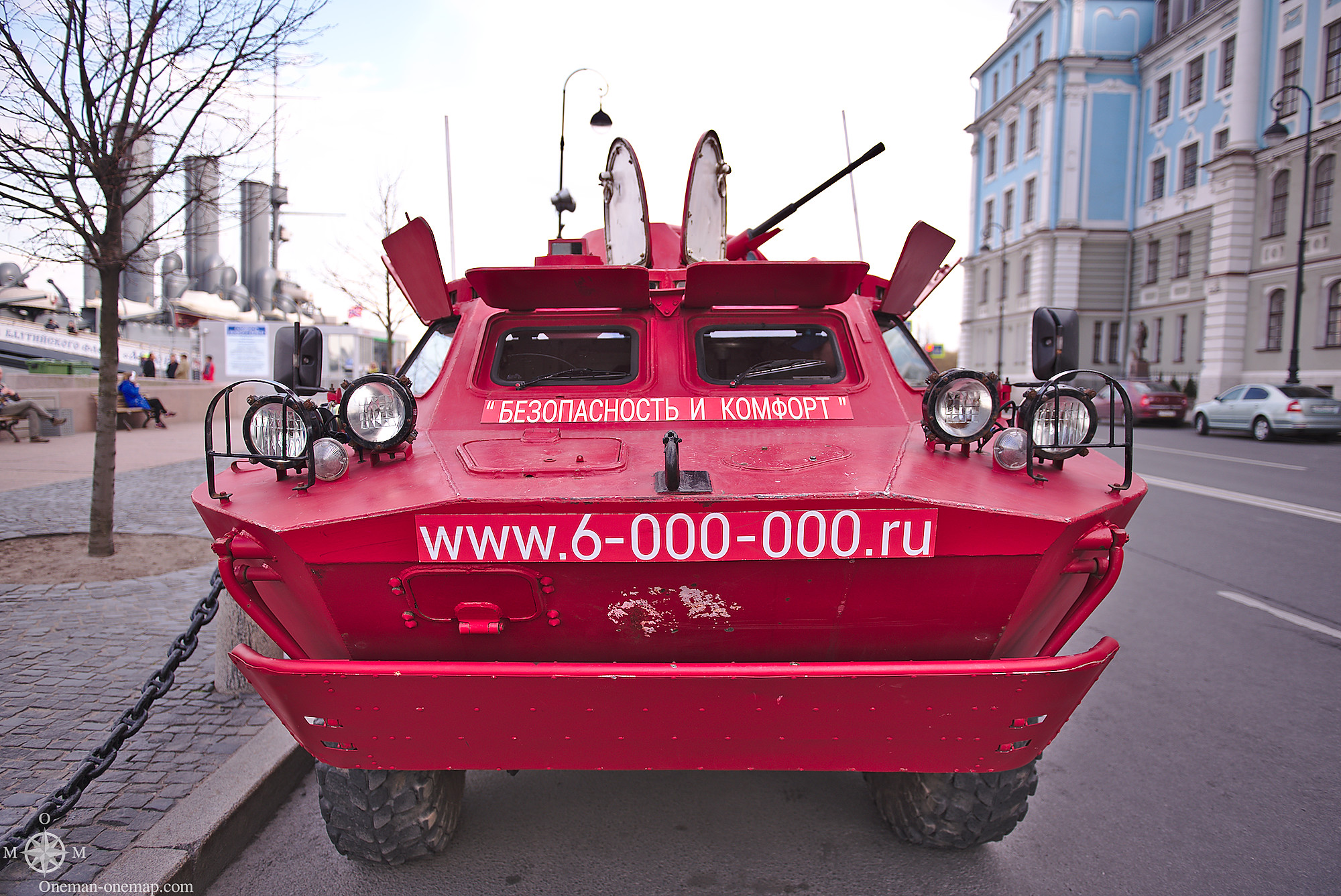 Or how about going by helicopter, hovercraft, motorbike or unicycle? I decided not to spend the 150 € on the helicopter, but you might want to…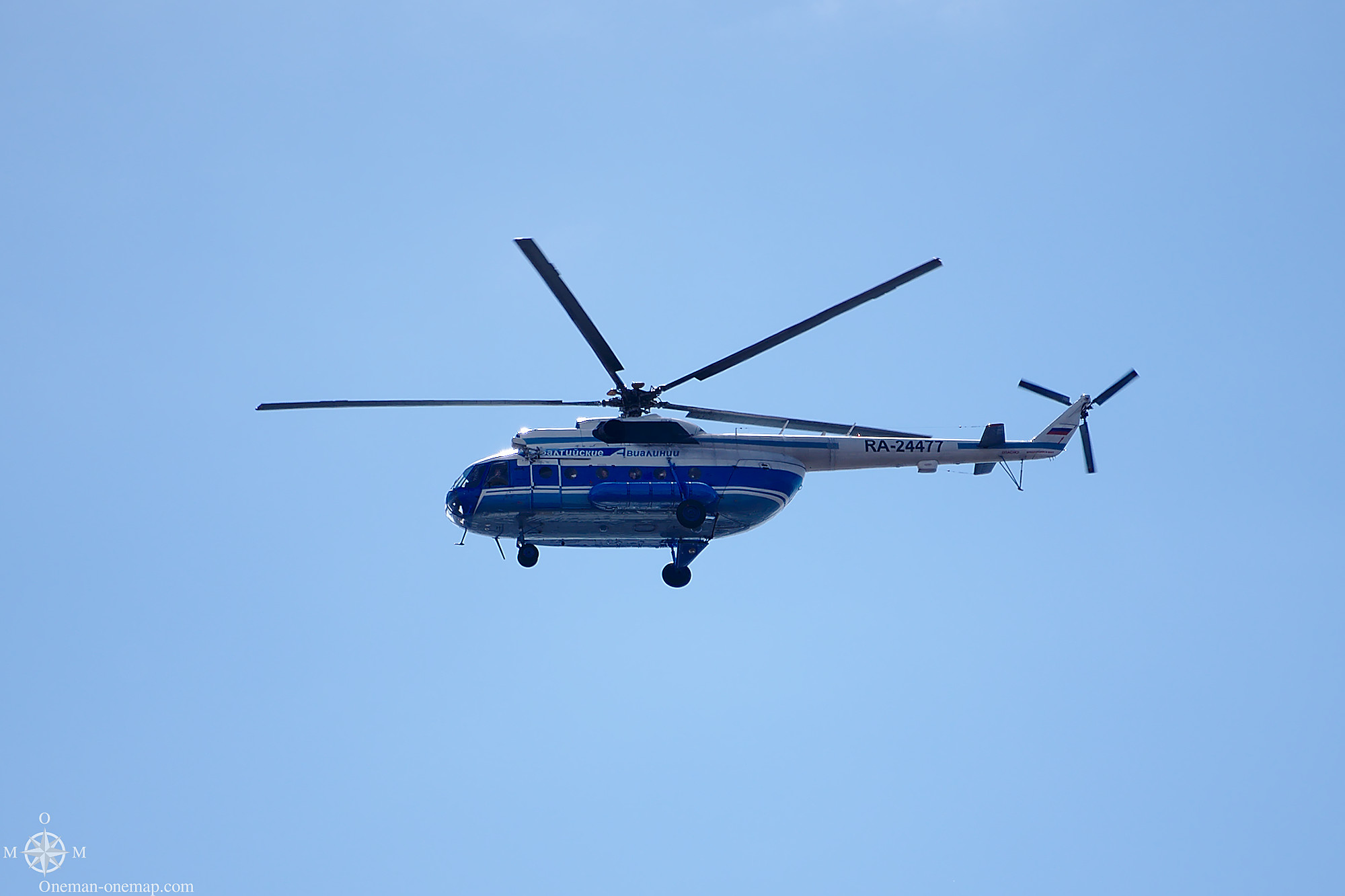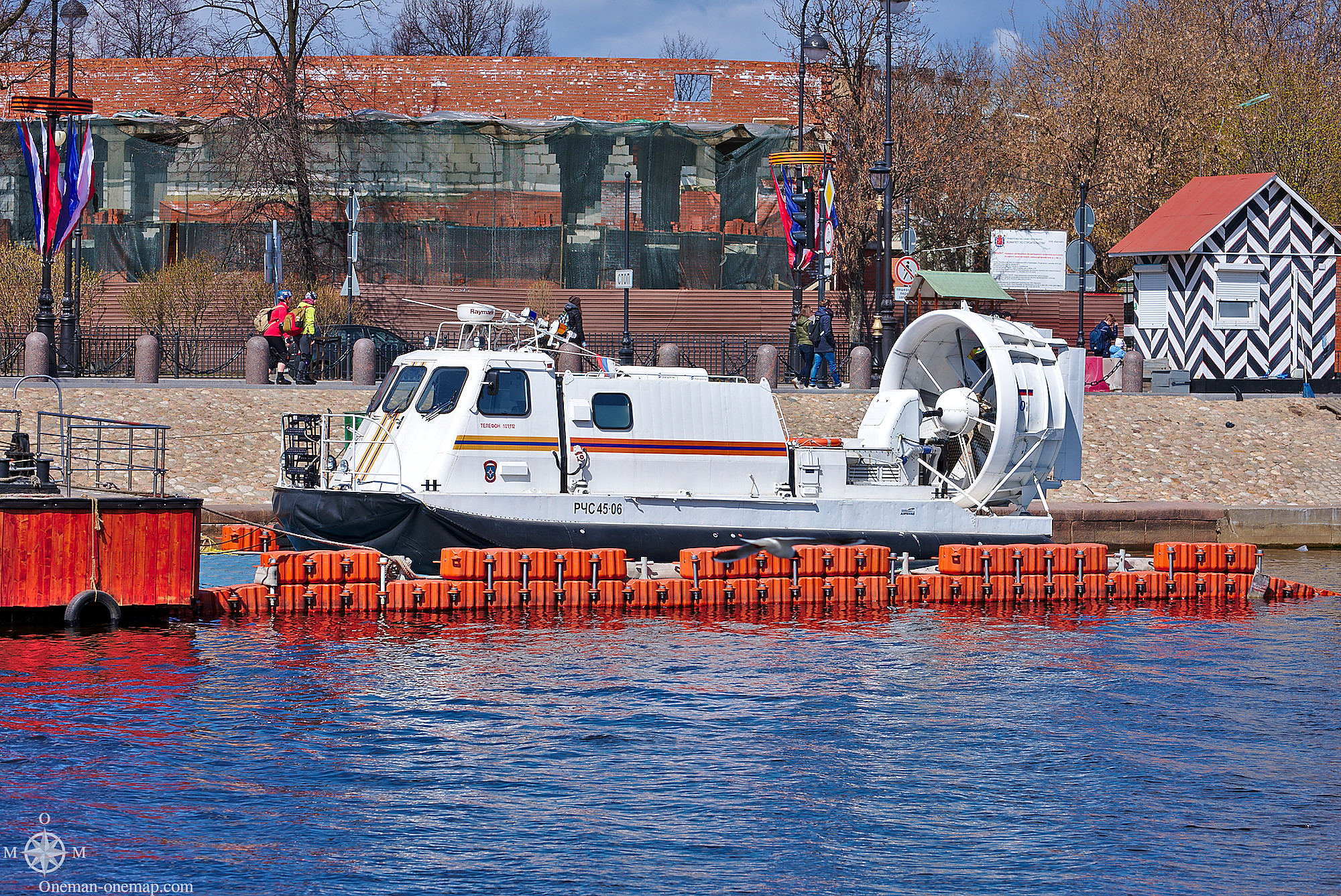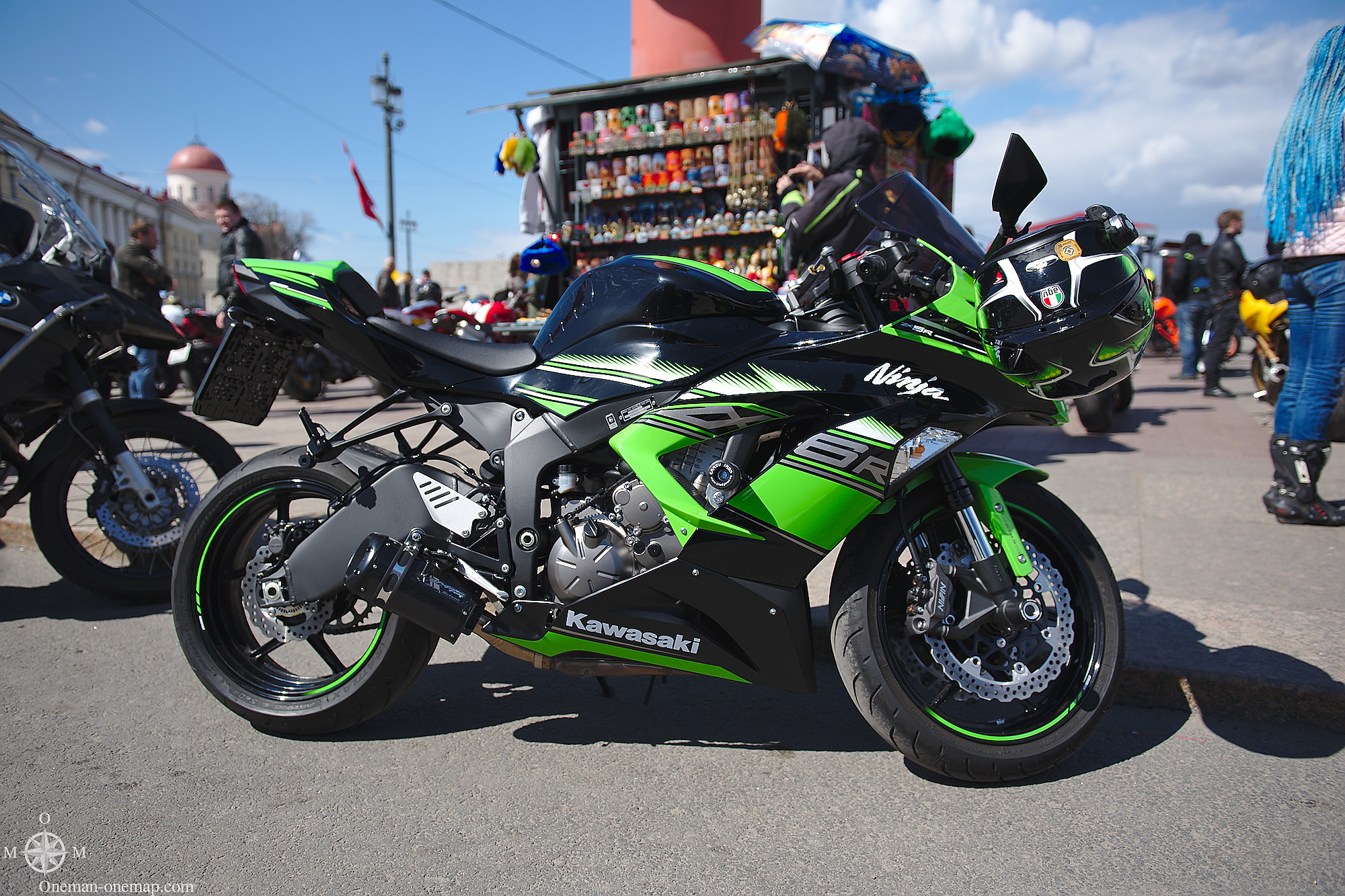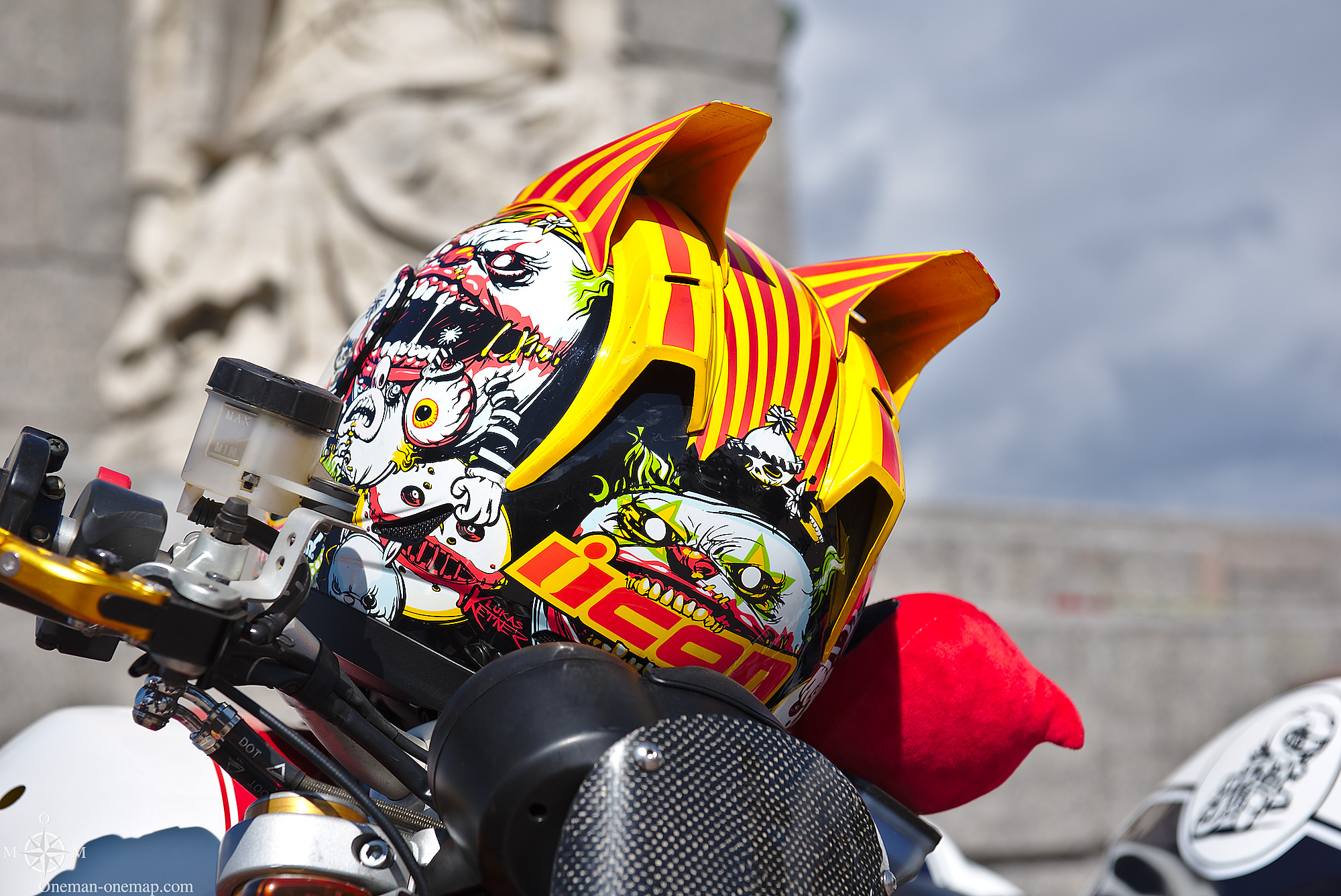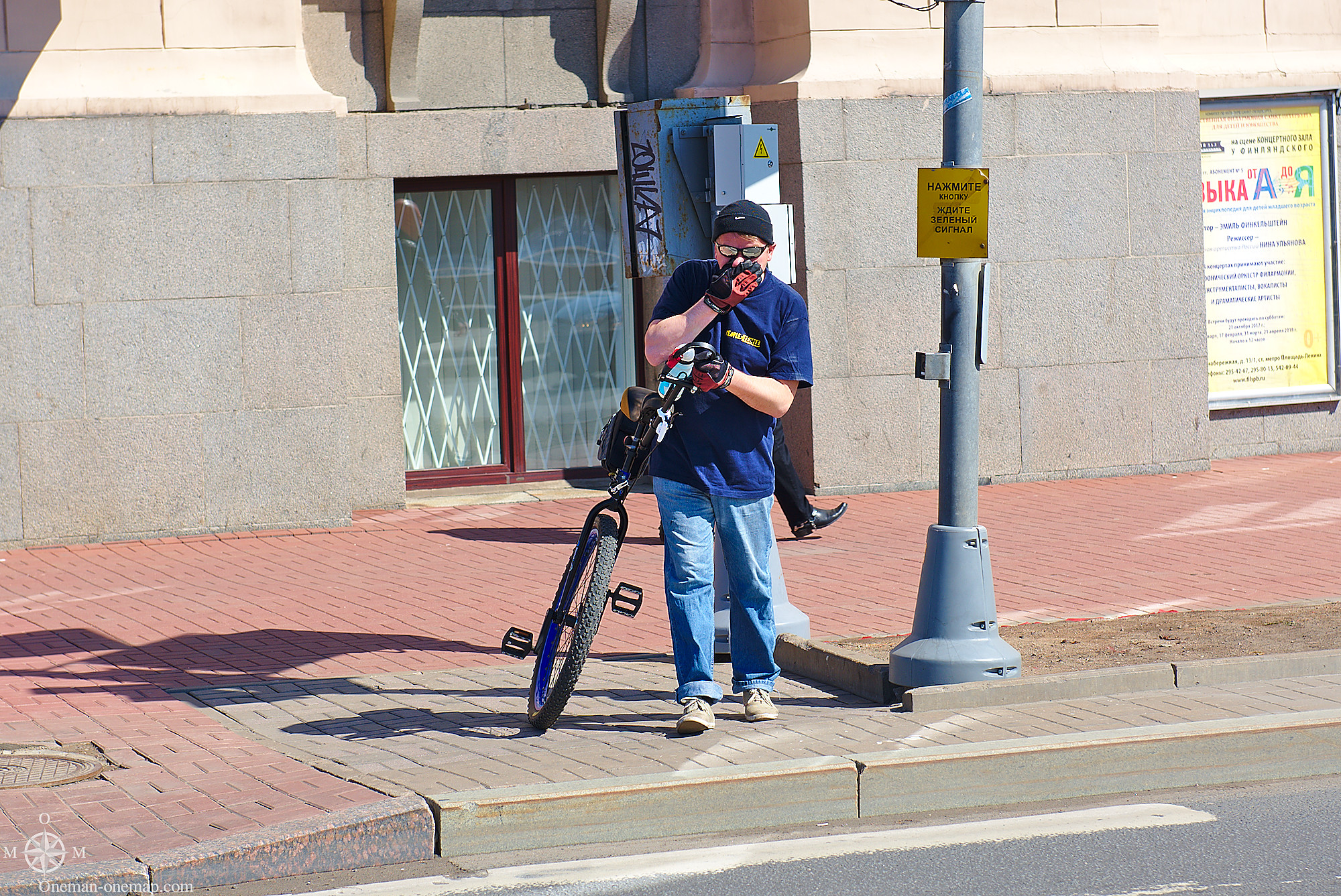 By Ship
As is to be expected in a city with so much water and many canals, I didn't have to walk around too long until I came across all kinds of offers for ship cruises. Coffee tour, harbor tour, there was something for every taste.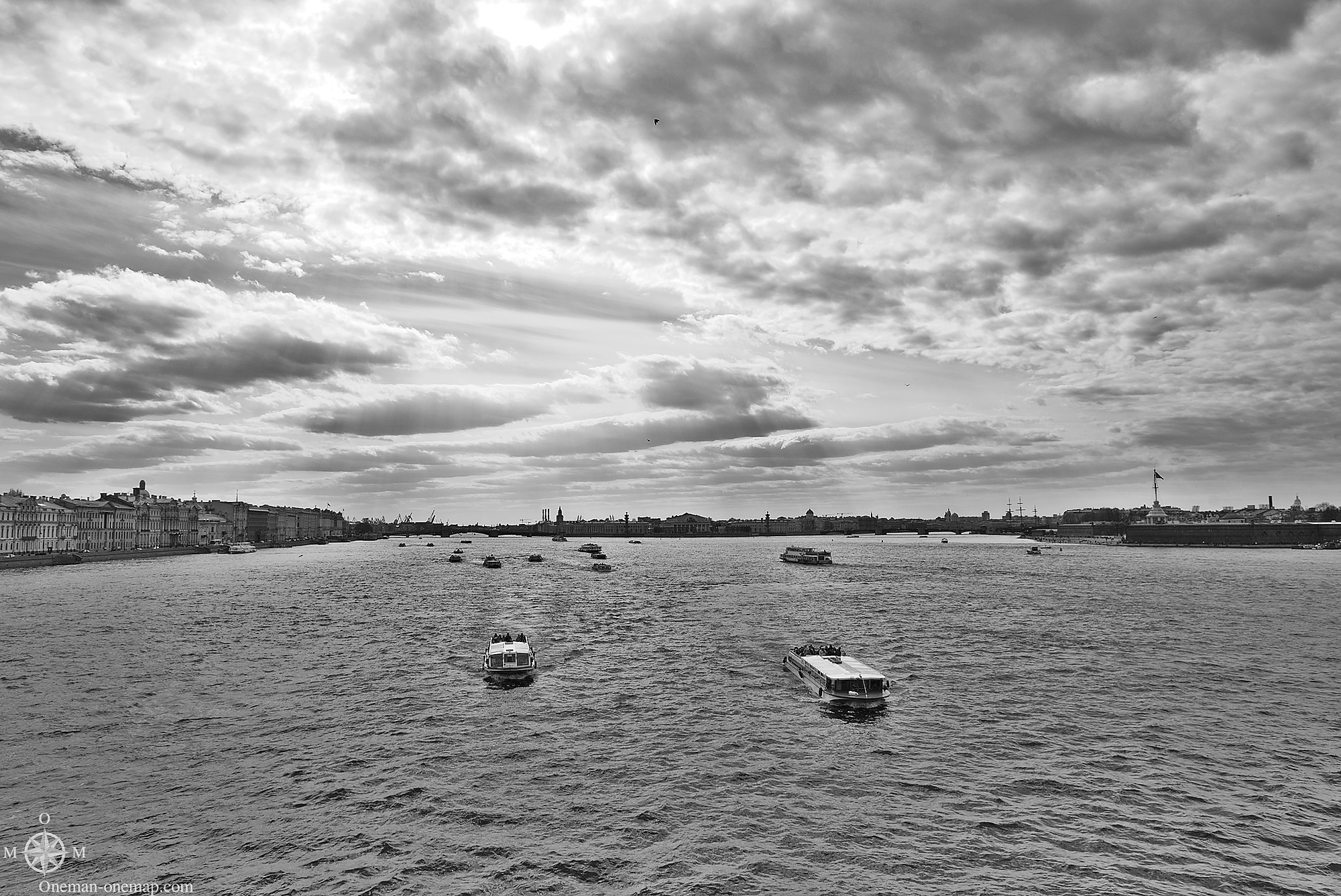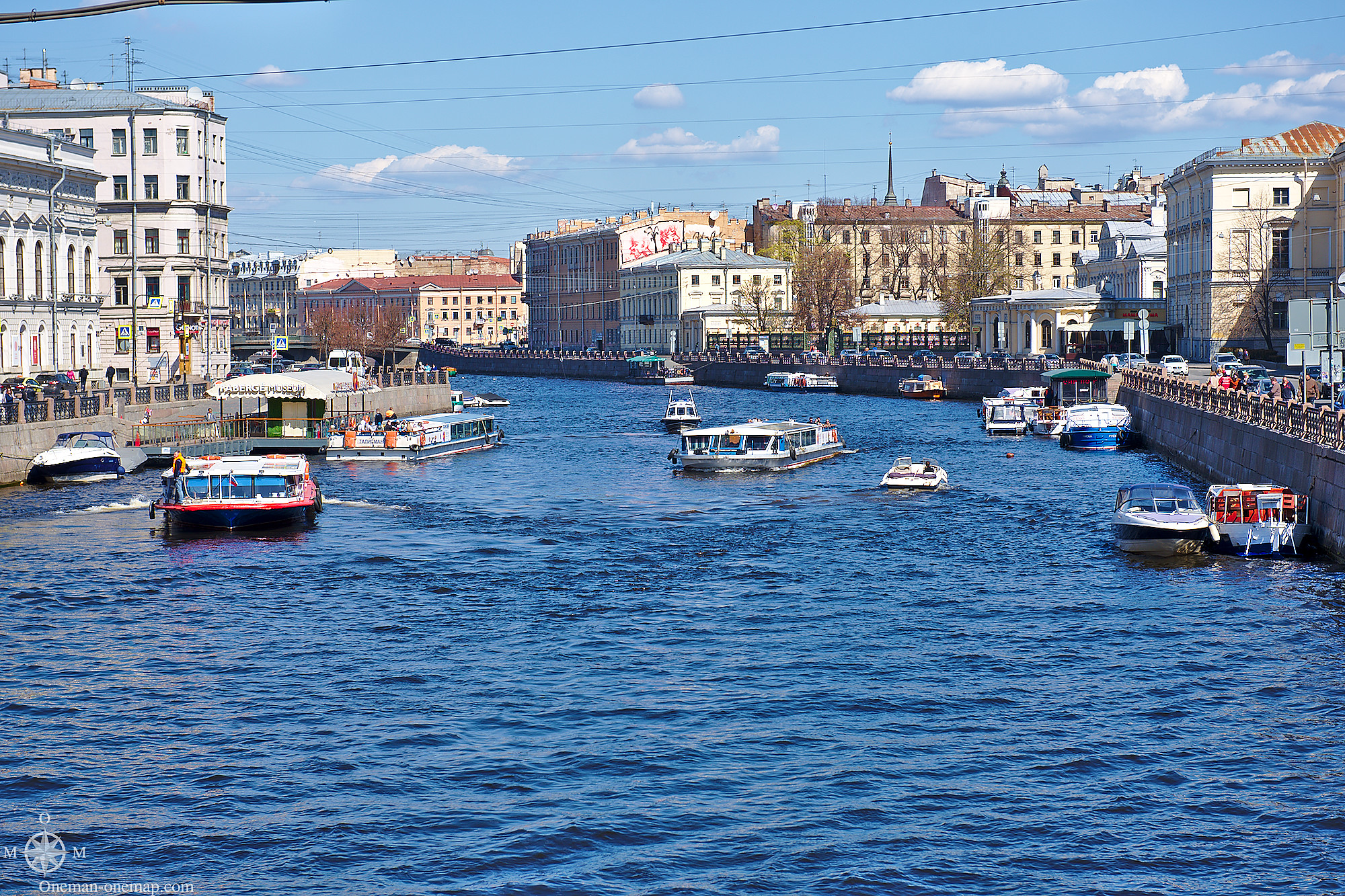 I can't tell you if the participants of this canoe tour didn't see much of the city down from the canal, but in any case they spent a lot of time avoiding all the commercial cruise boats.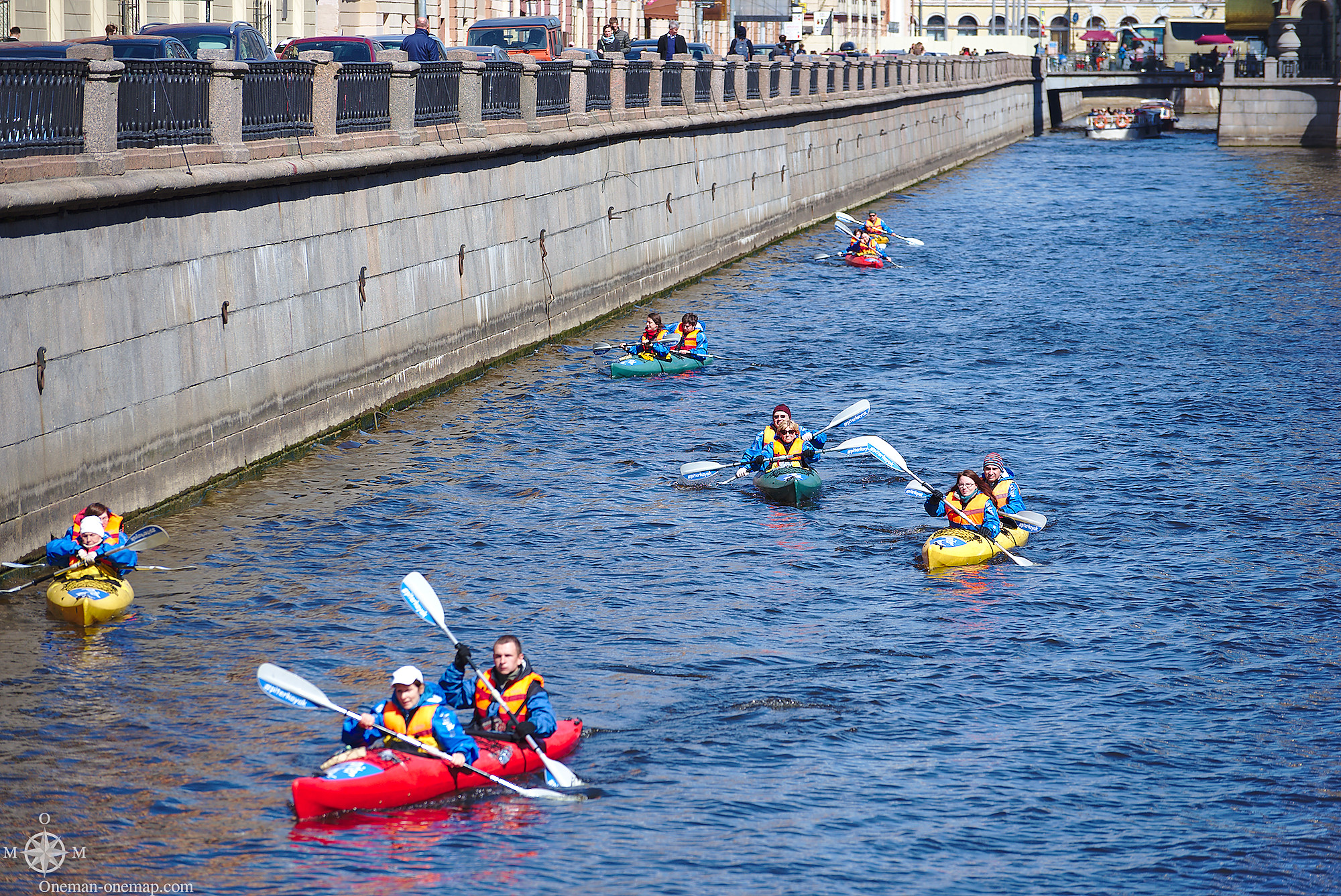 If that's still too boring for you: How about a passage on the Aurora (Аврора)? Sure, you still have to light the fire under the kettles of this century-old armored cruiser yourself, but at least you definitely don't have to worry about pirates.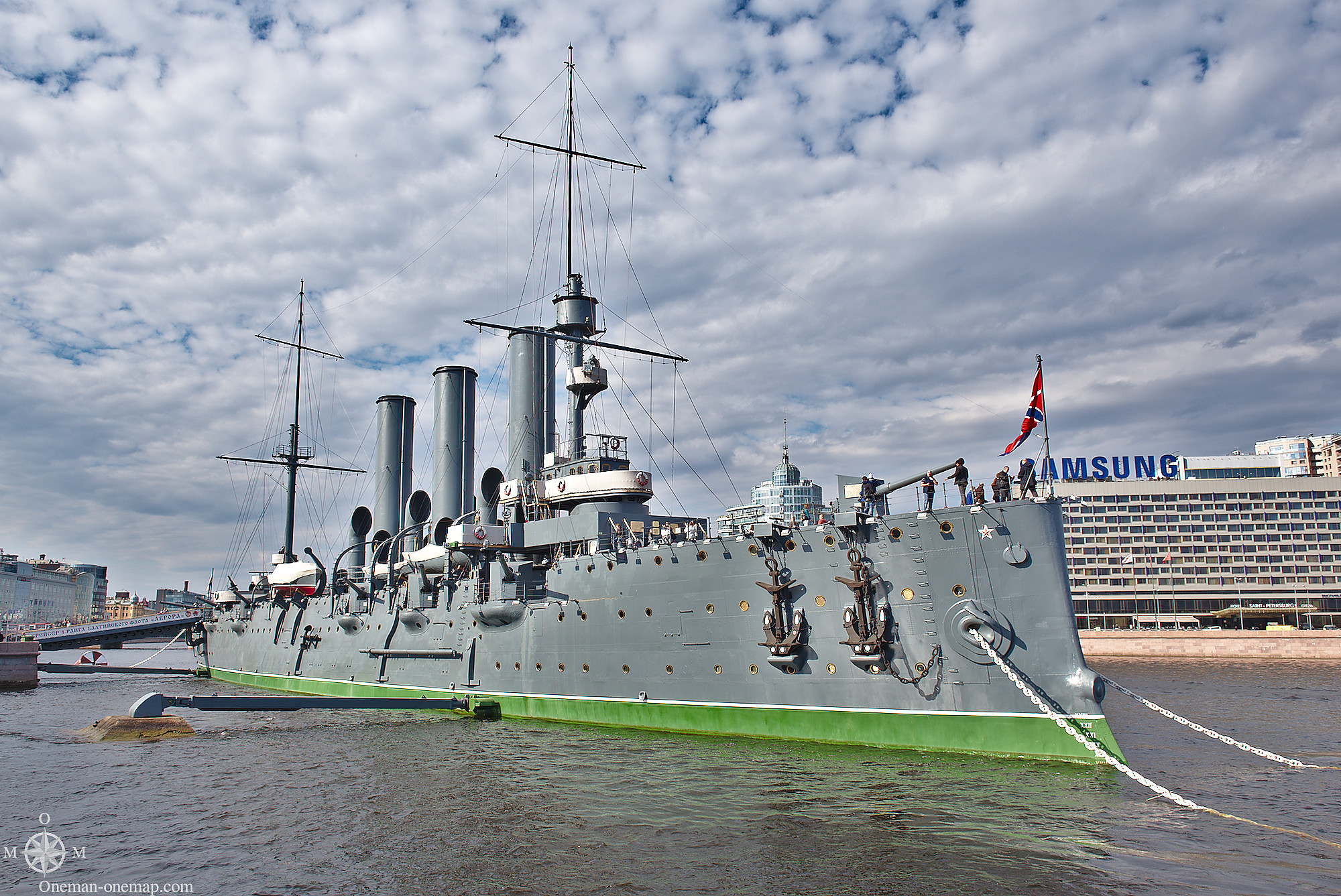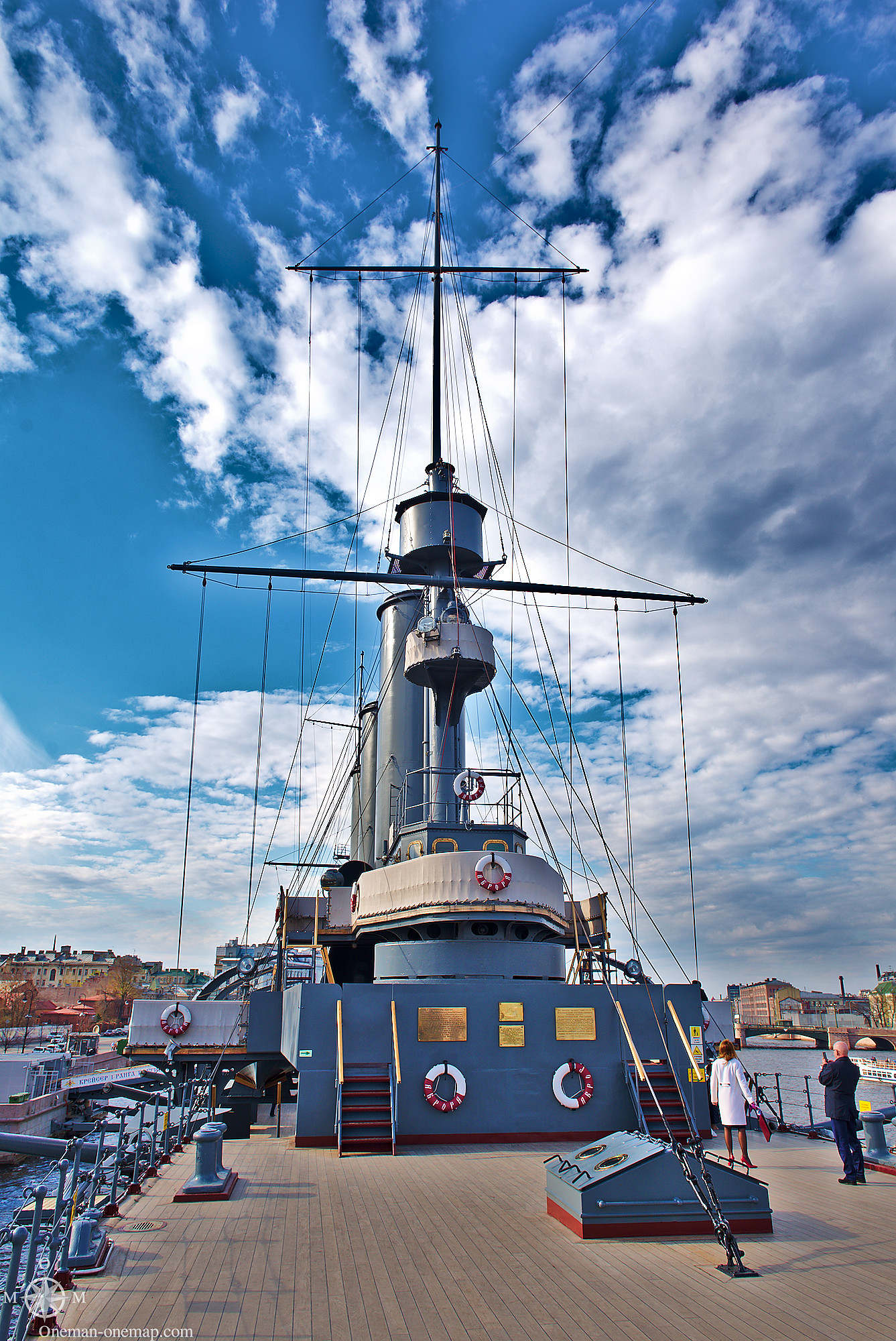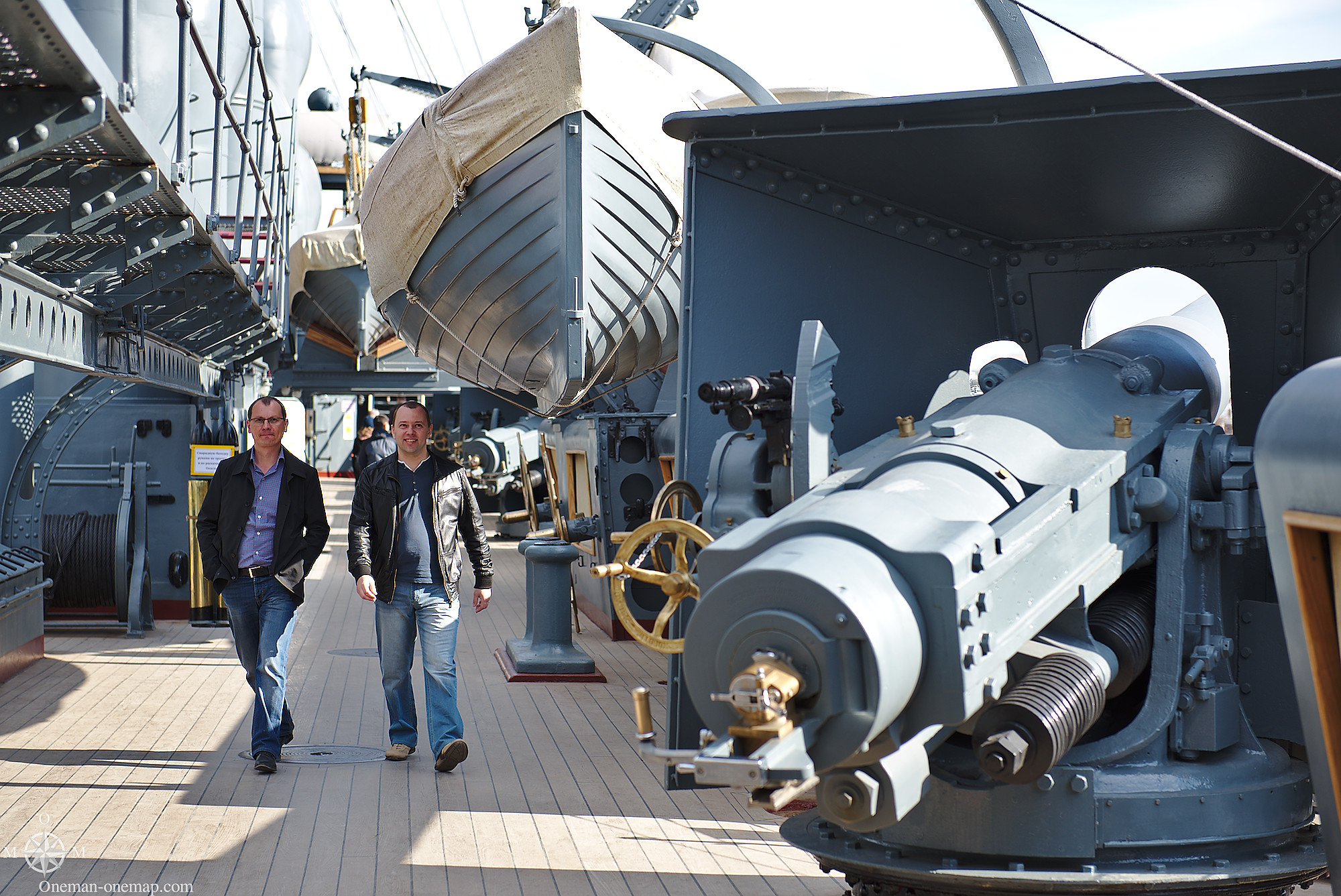 This young navy cadet was communicating with his grandfather on shore, using hand signs. An old and reliable system. I wonder what they were telling each other?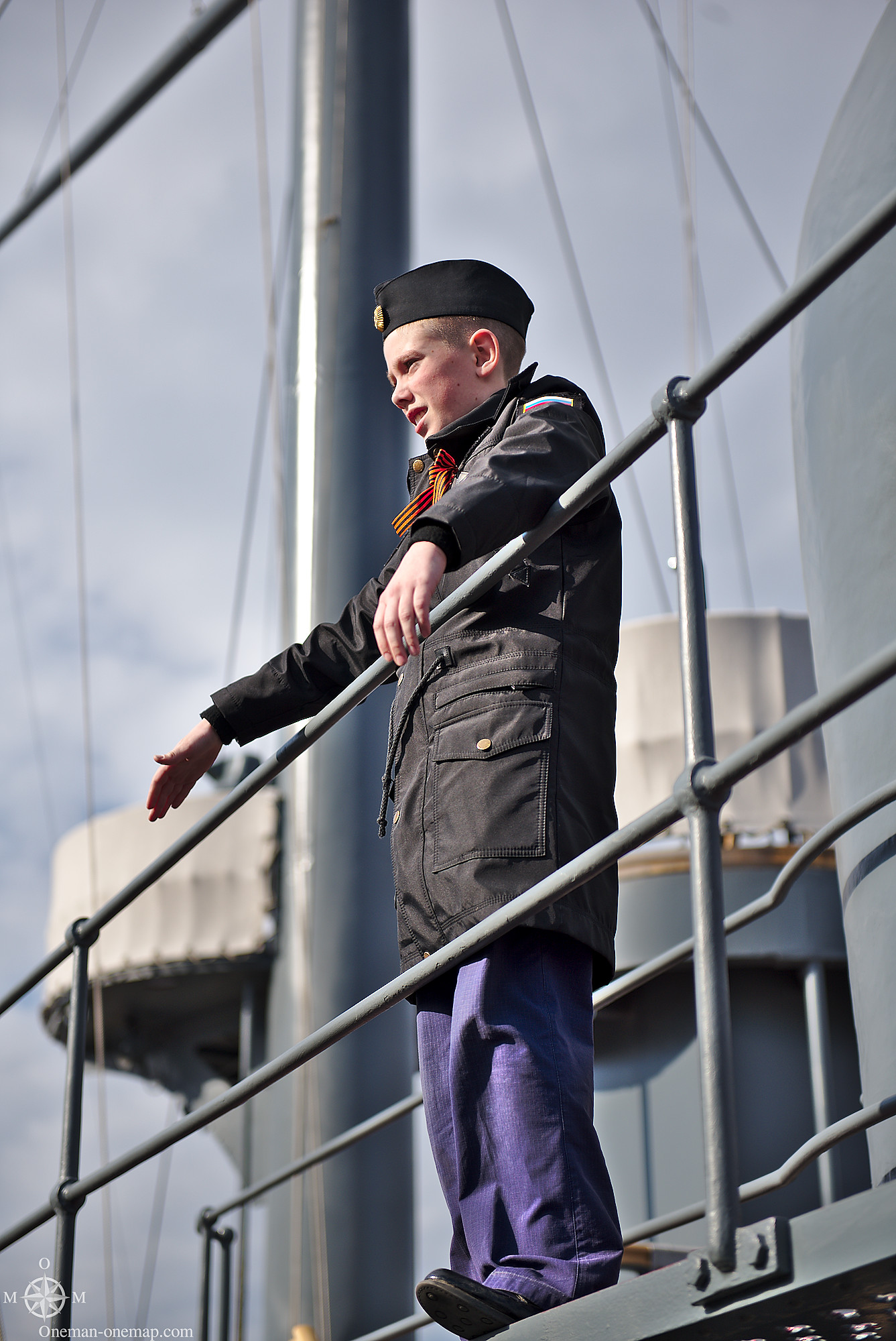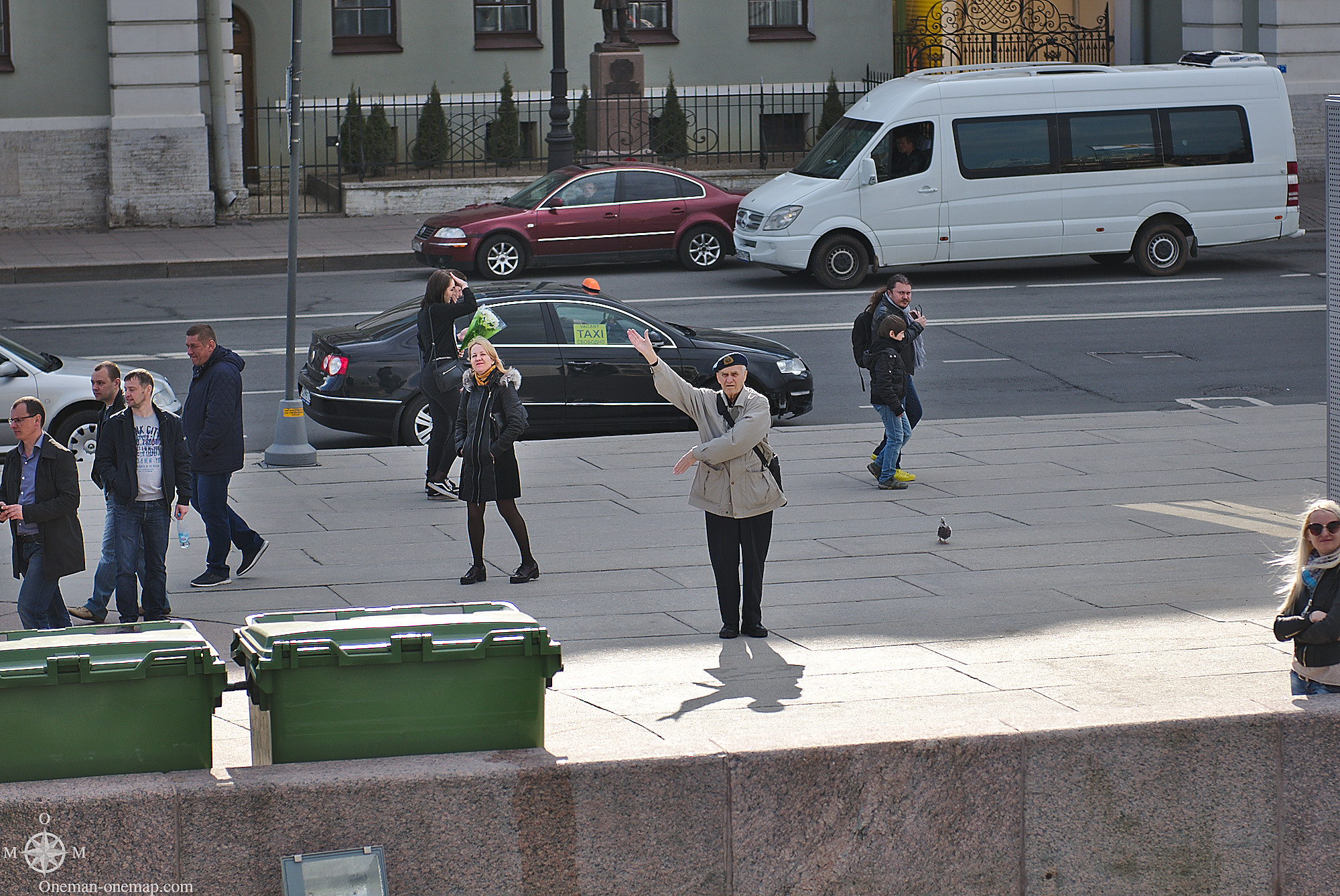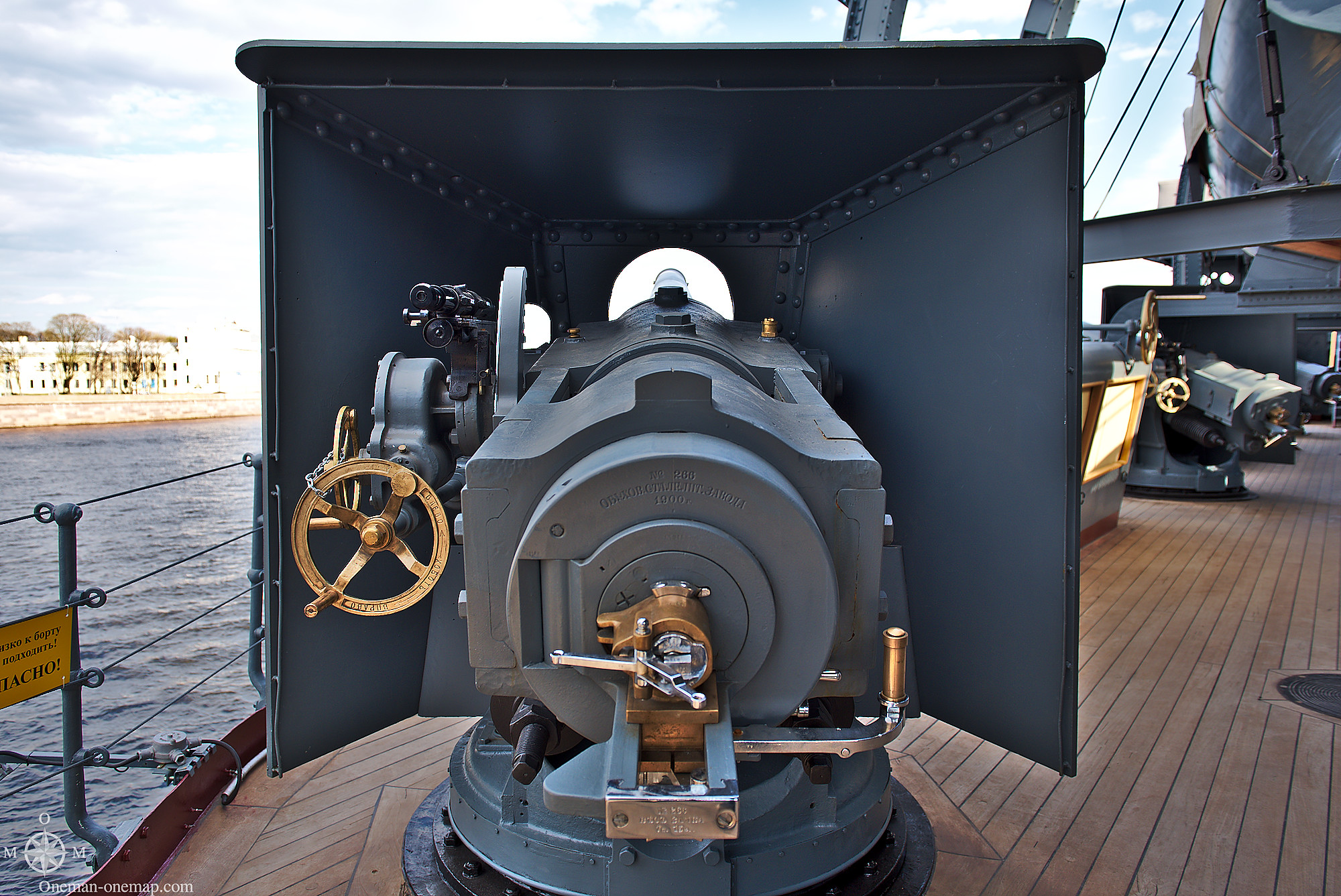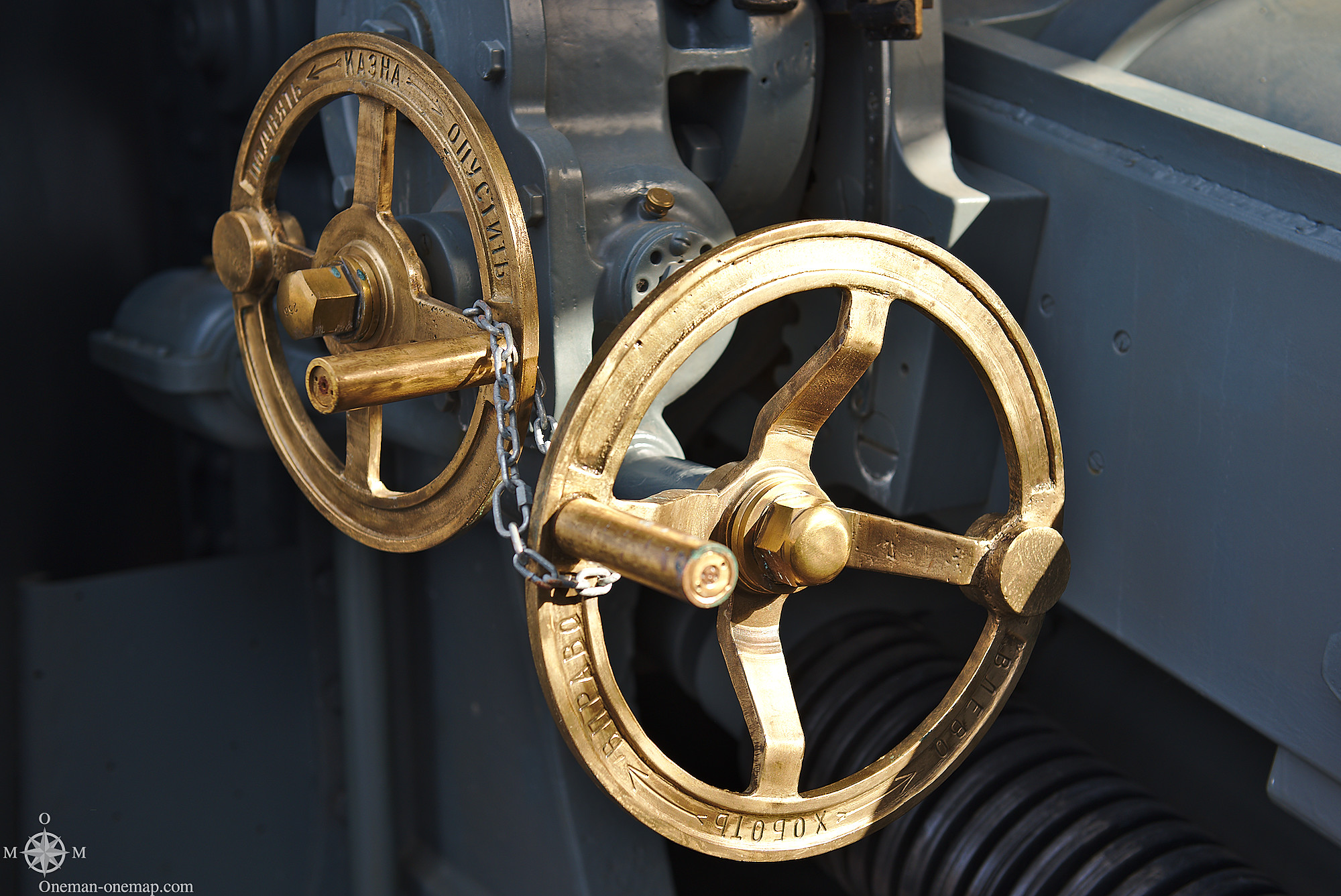 Submarine C-189
This Russian submarine had been decommissioned in 1990 and sunk in front of Khronstadt. A local businessman and former sailor rescued the wreck in 2005 and turned it into a museum. Cheerful navy veterans now tell their war stories inside, sadly only in Russian.
Luckily not man tourists had found their way to this pier, otherwise you can end up having to wait for an hour outside. There's not much space in a submarine!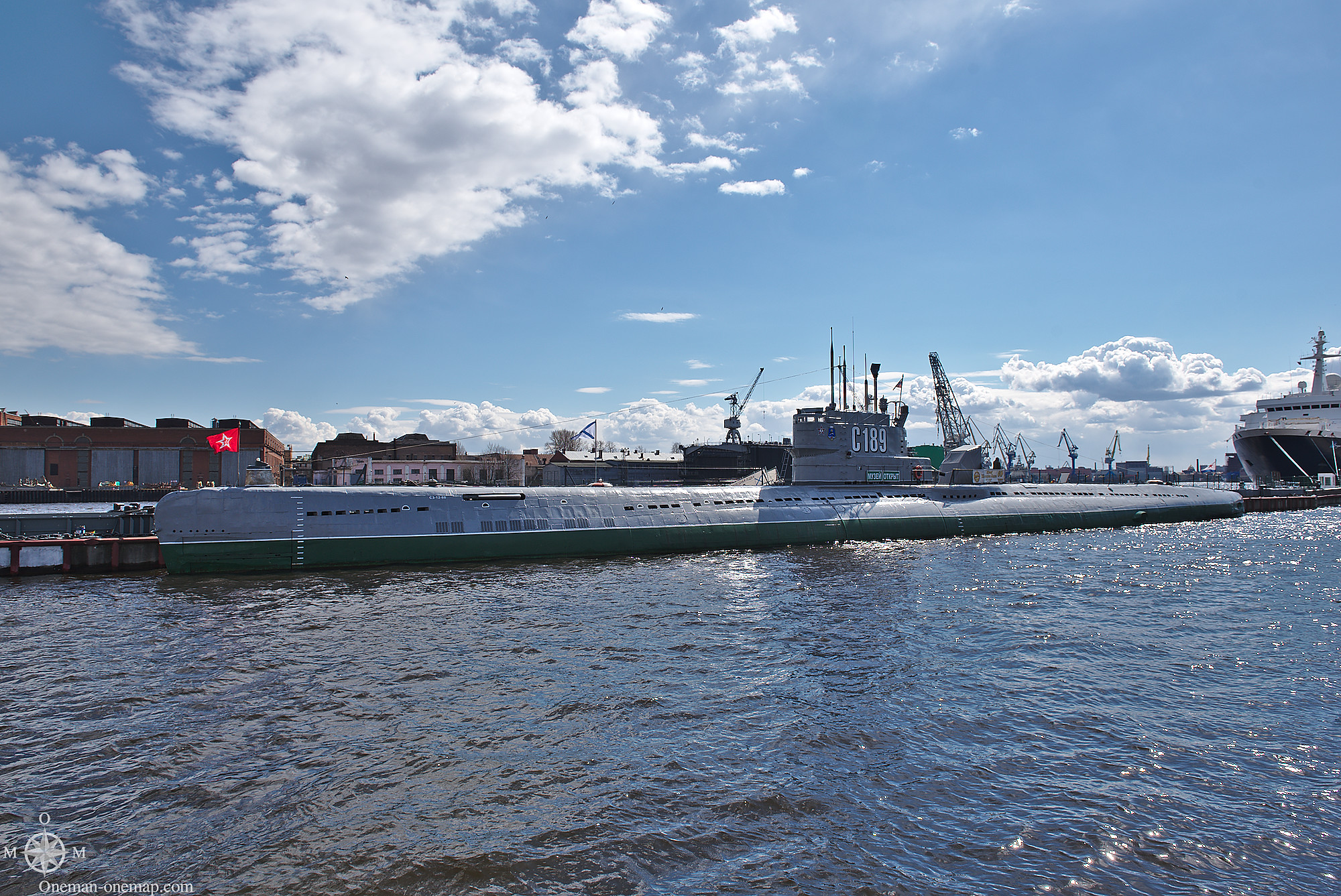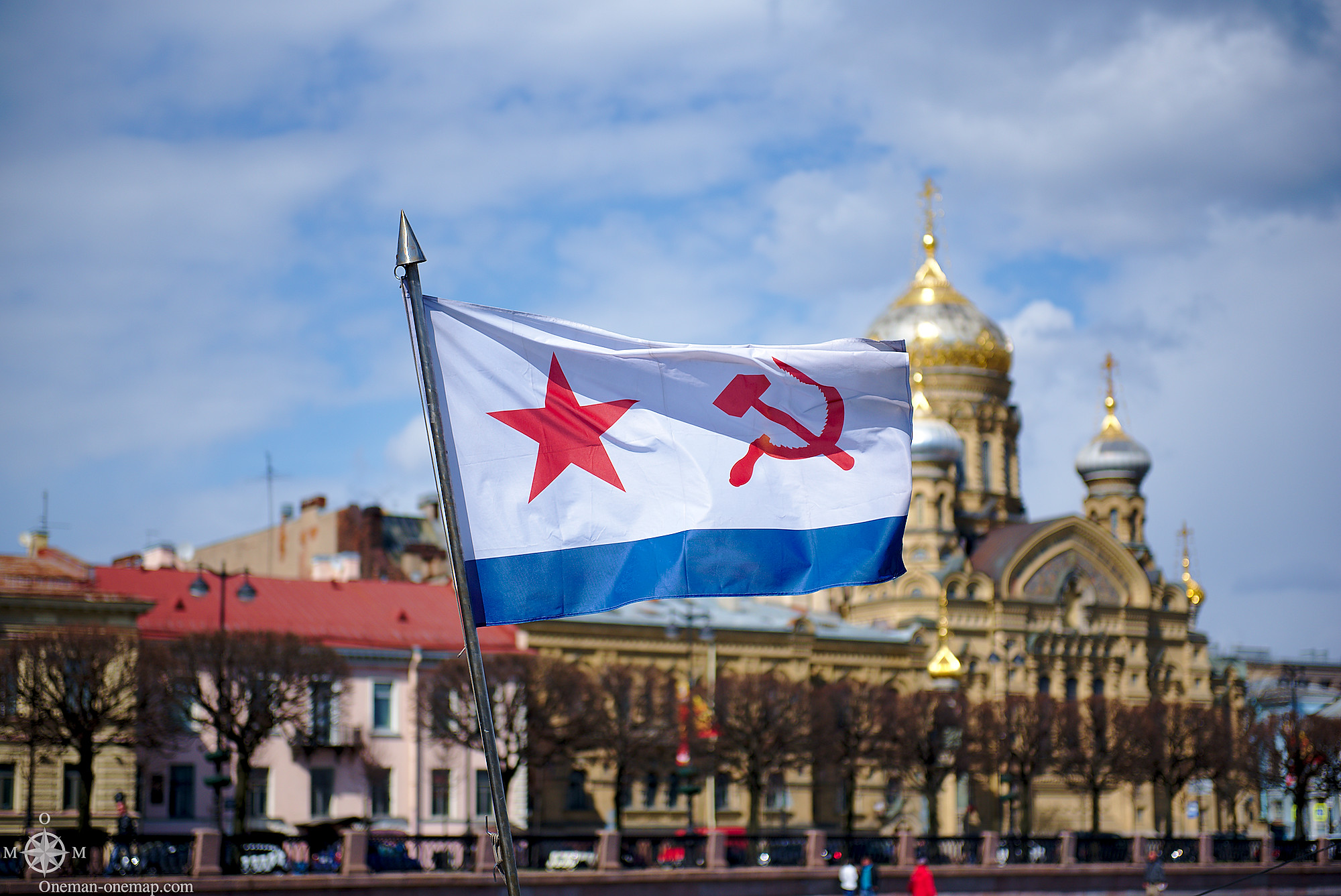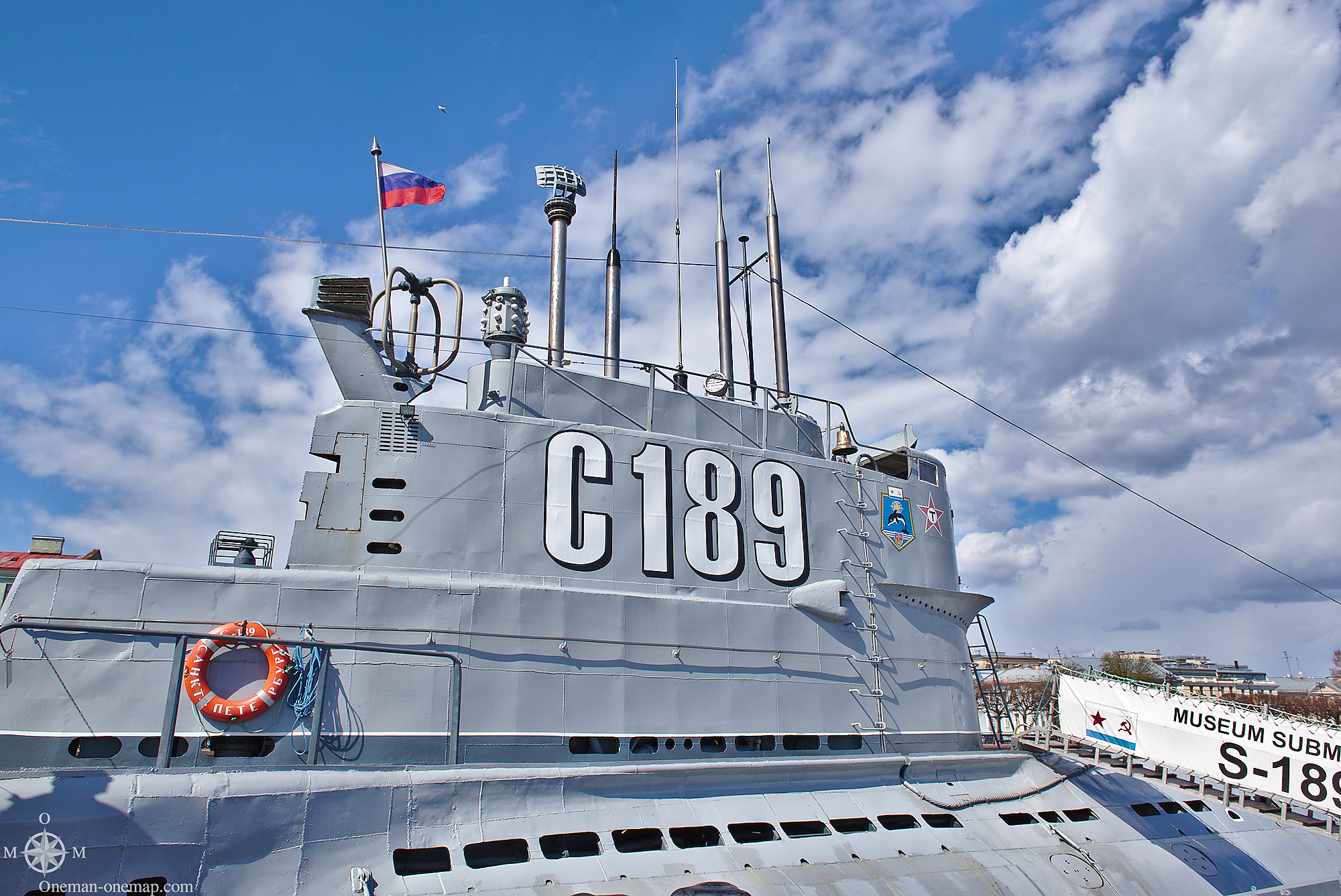 The Diesel-electric engine. The submarine was able to do 24.000 kilometers on a single tank, but at 15 kilometers per hour that also meant you would have to be at sea for more than two months.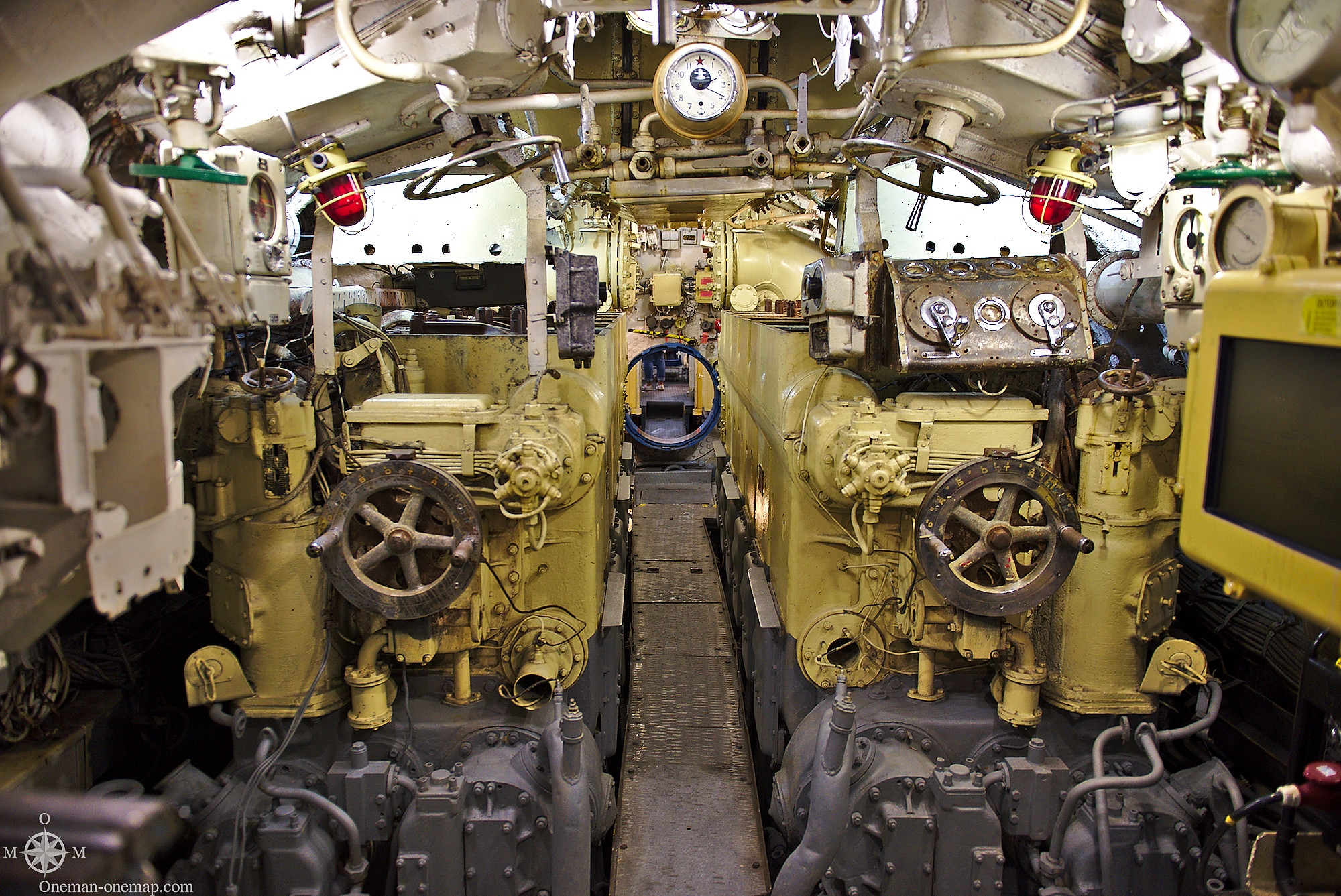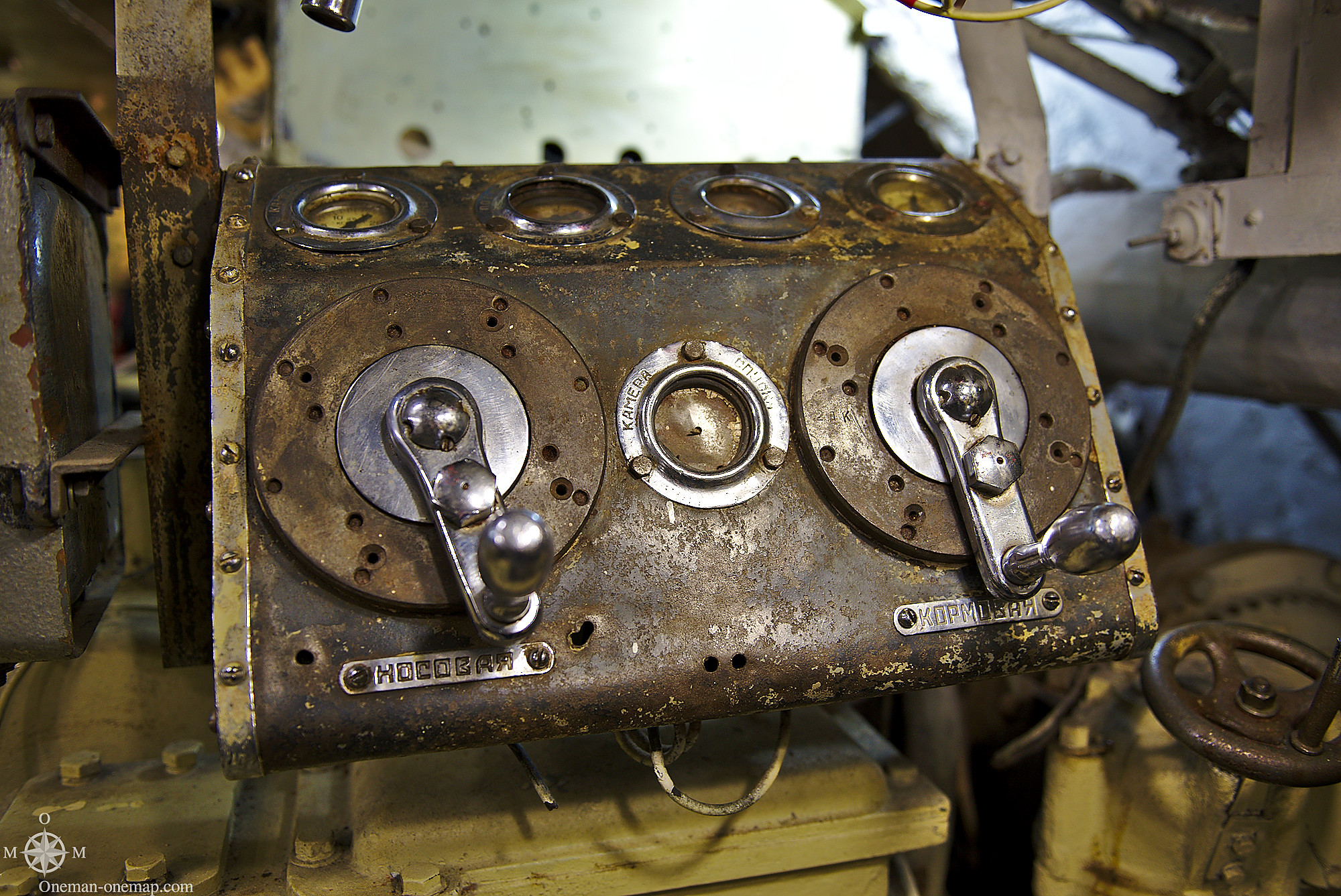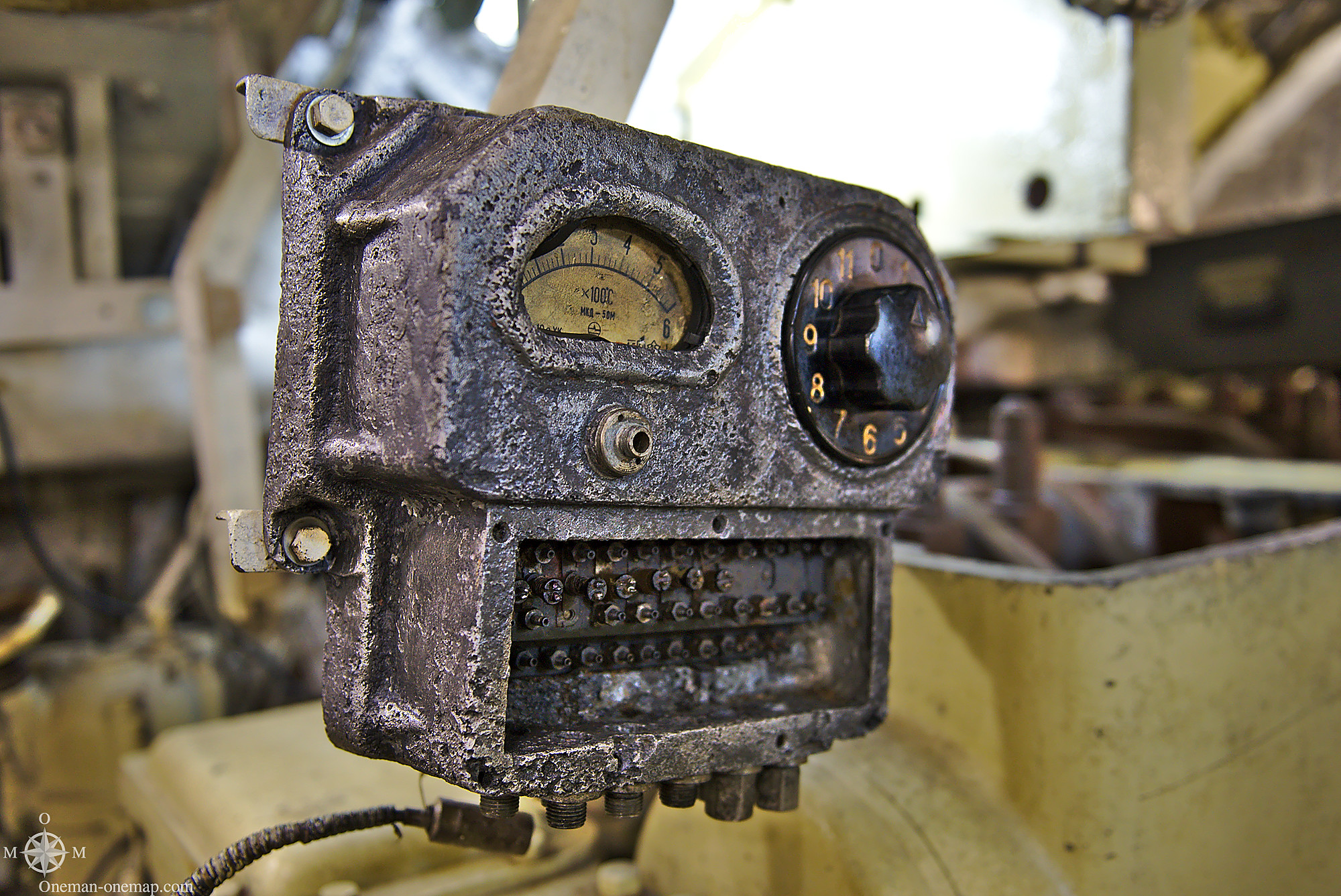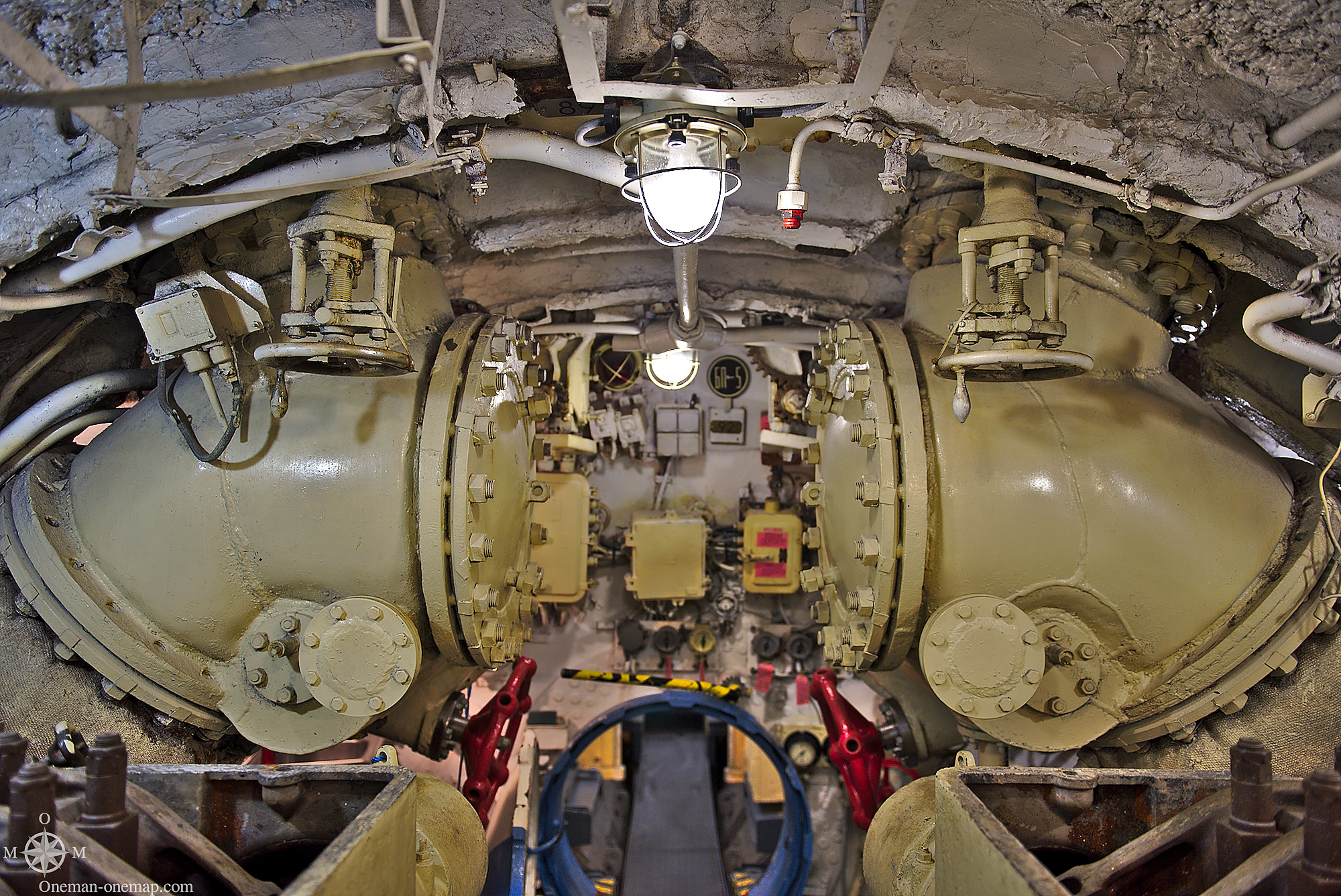 Finally an age-old question is answered: This is what a submarine toilet looks like! 😯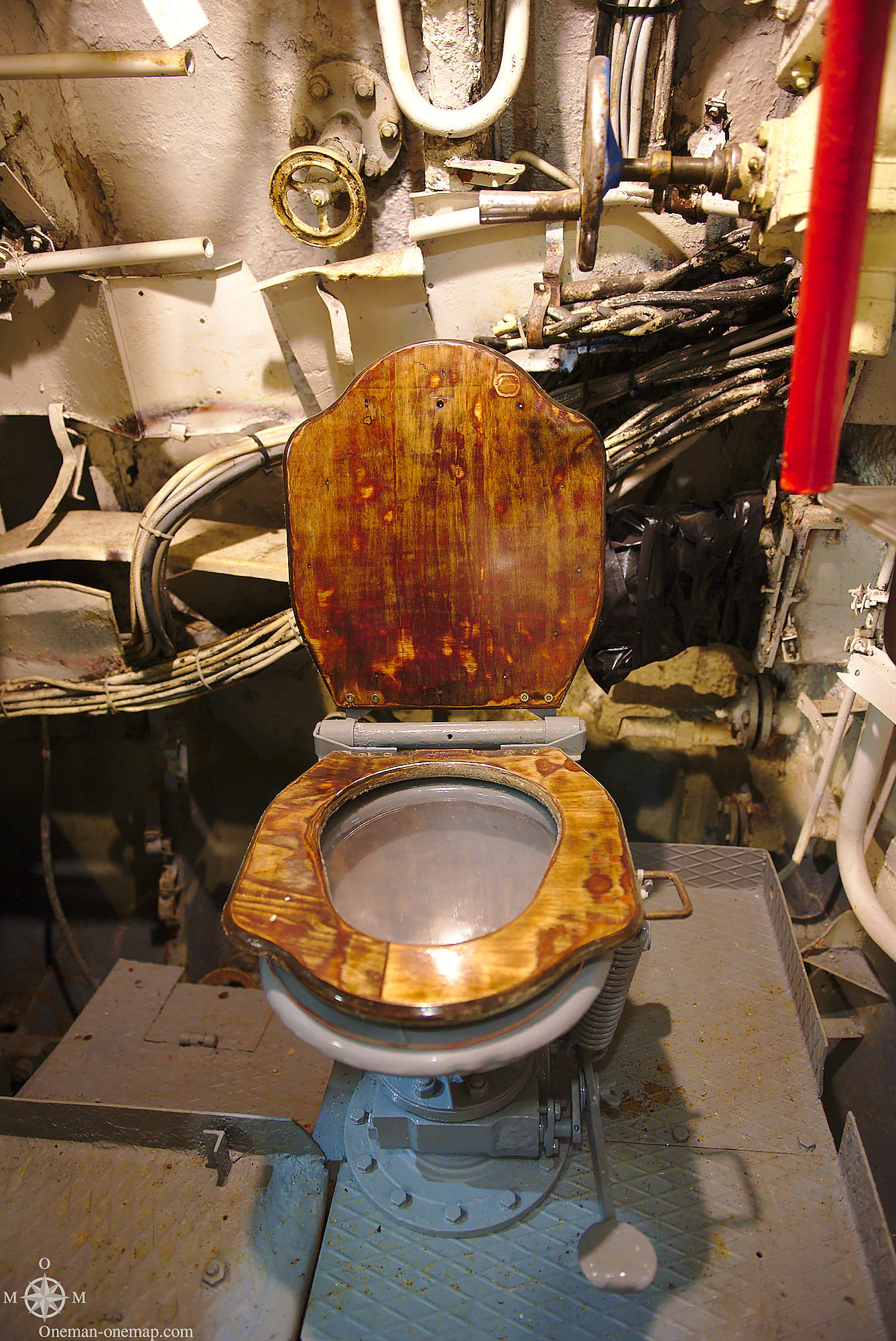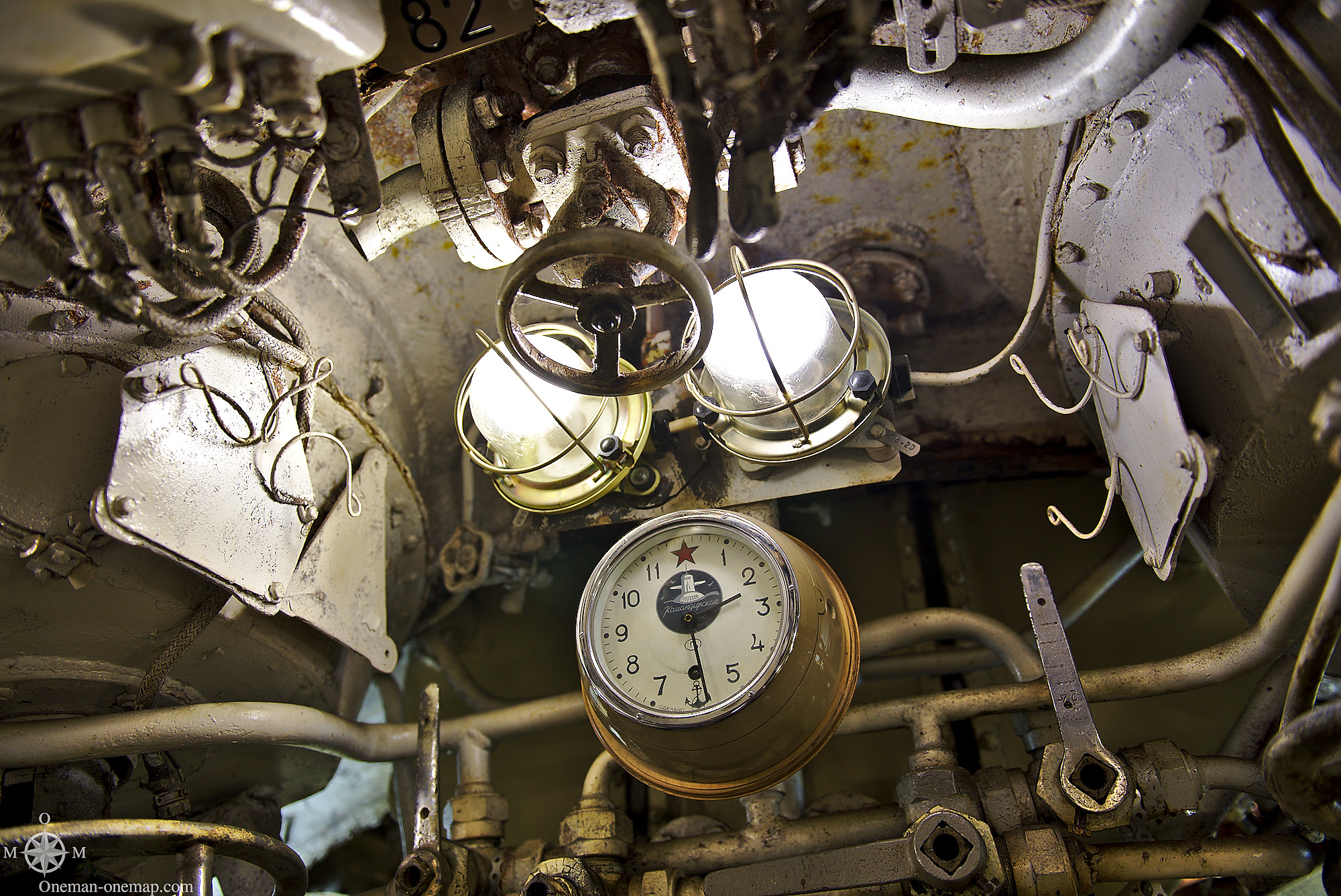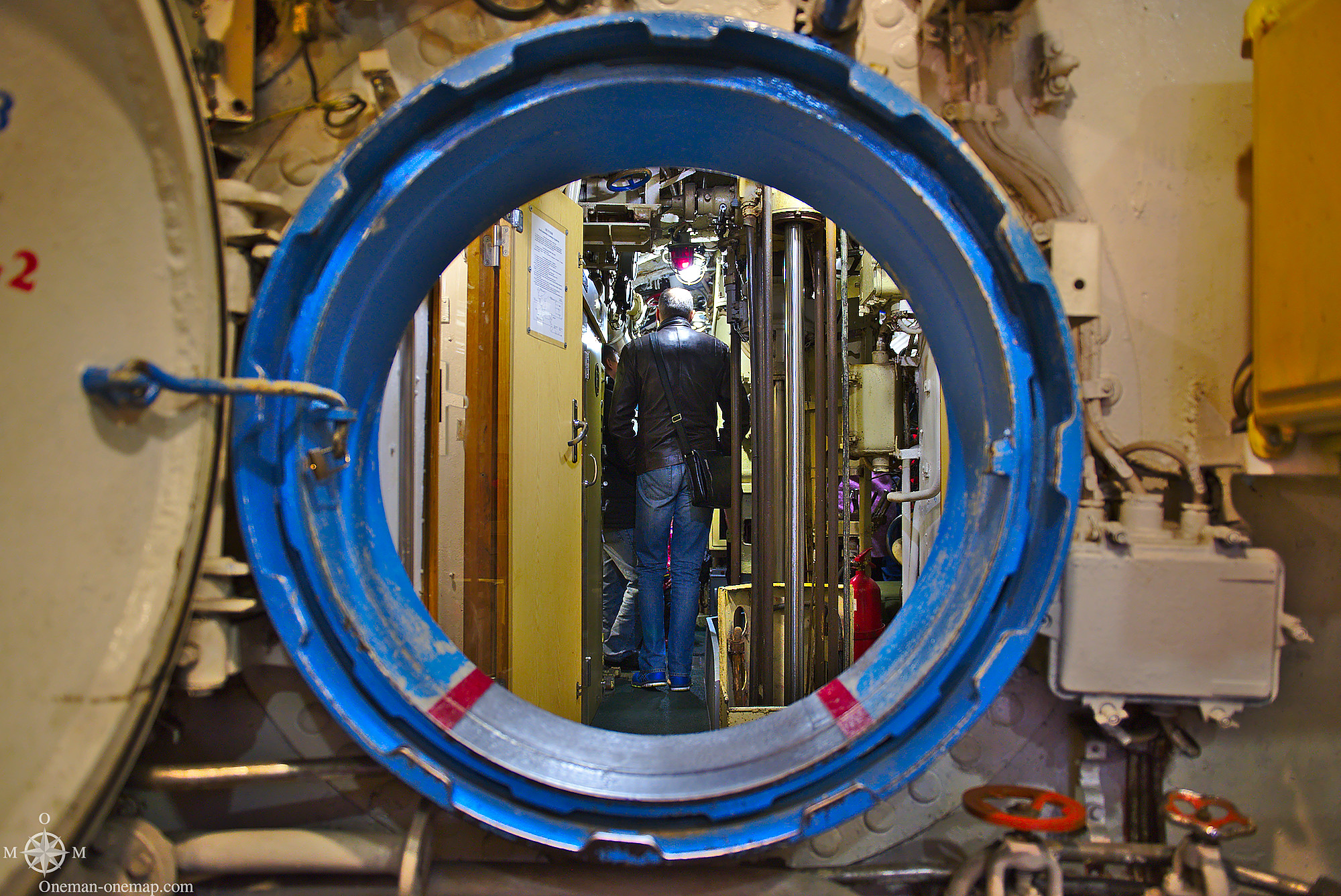 Probably the most stable stove in the world. If you fix the lid, you can probably continue making Borscht at an inclination of 45°.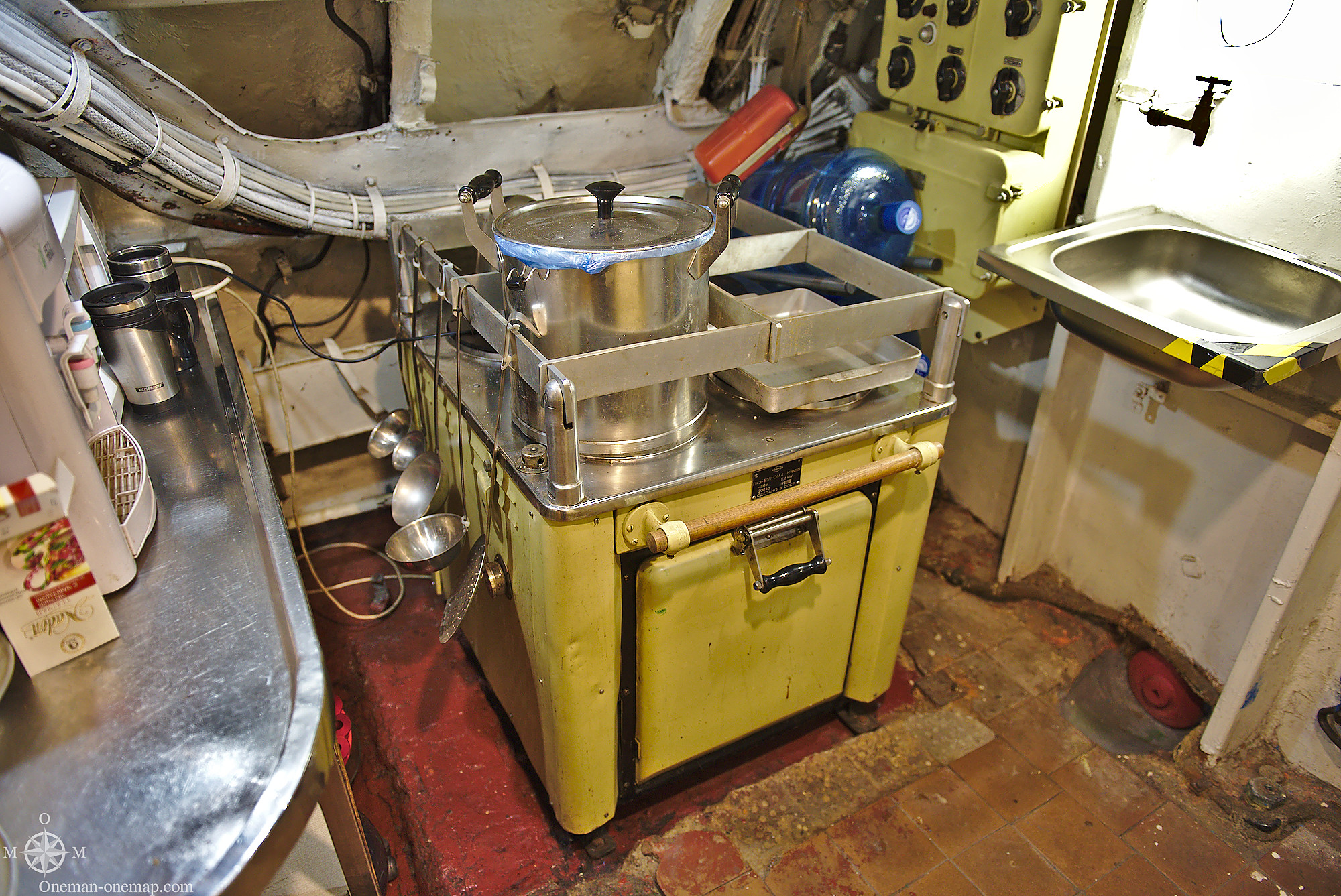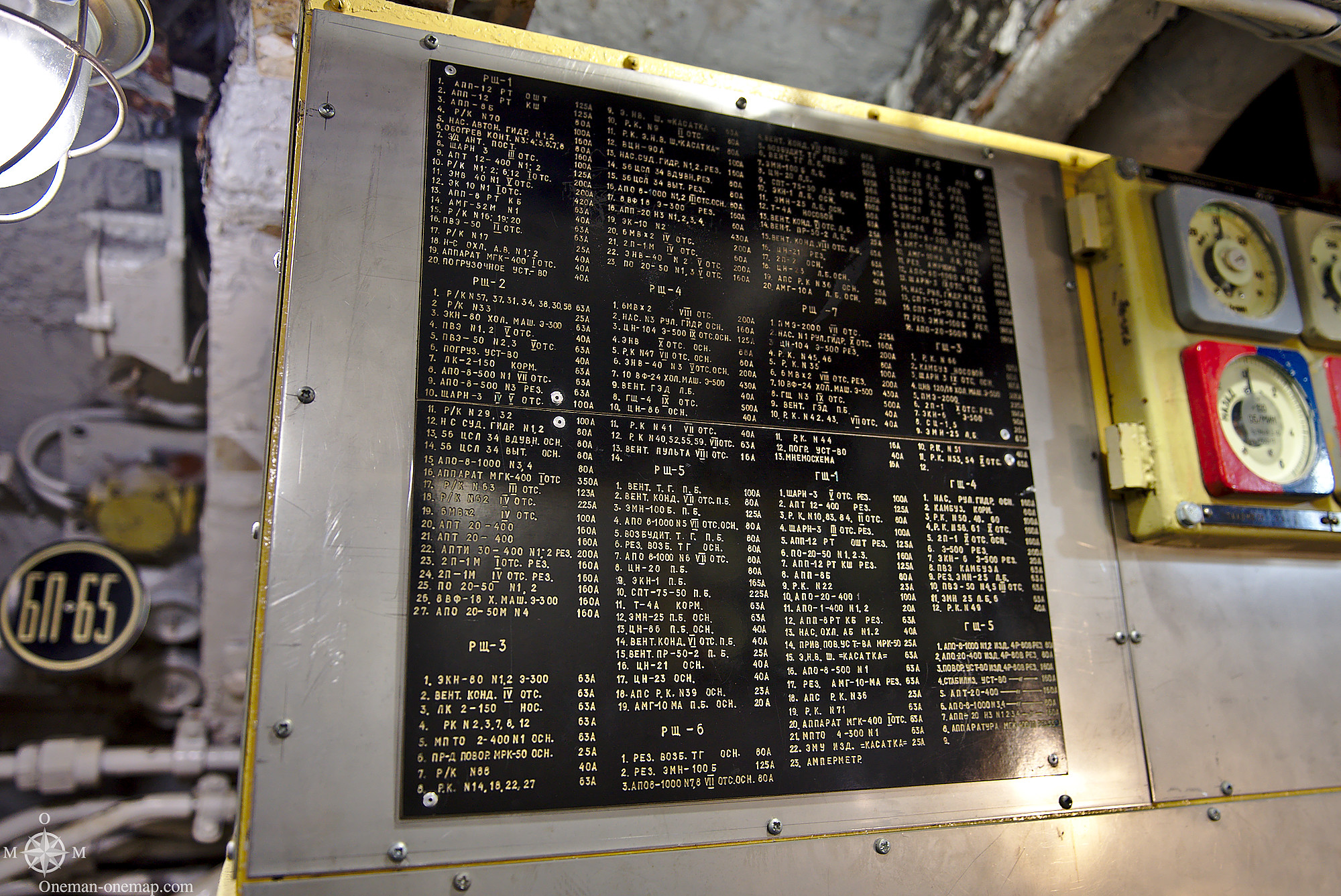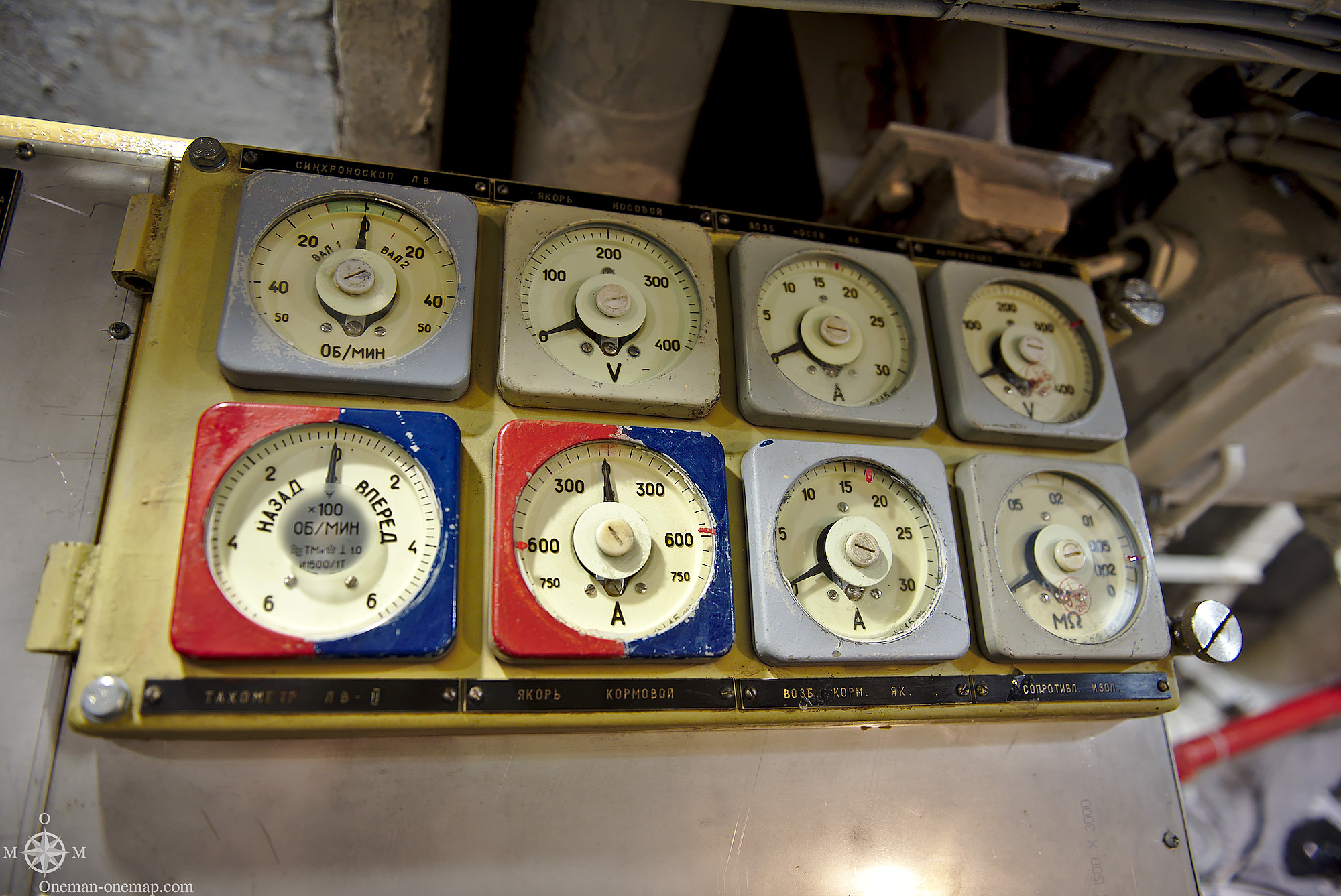 Diving in this suit would be a highlight for me 🙂 Sadly I couldn't find out which make or type it is or in which year it was made 🙁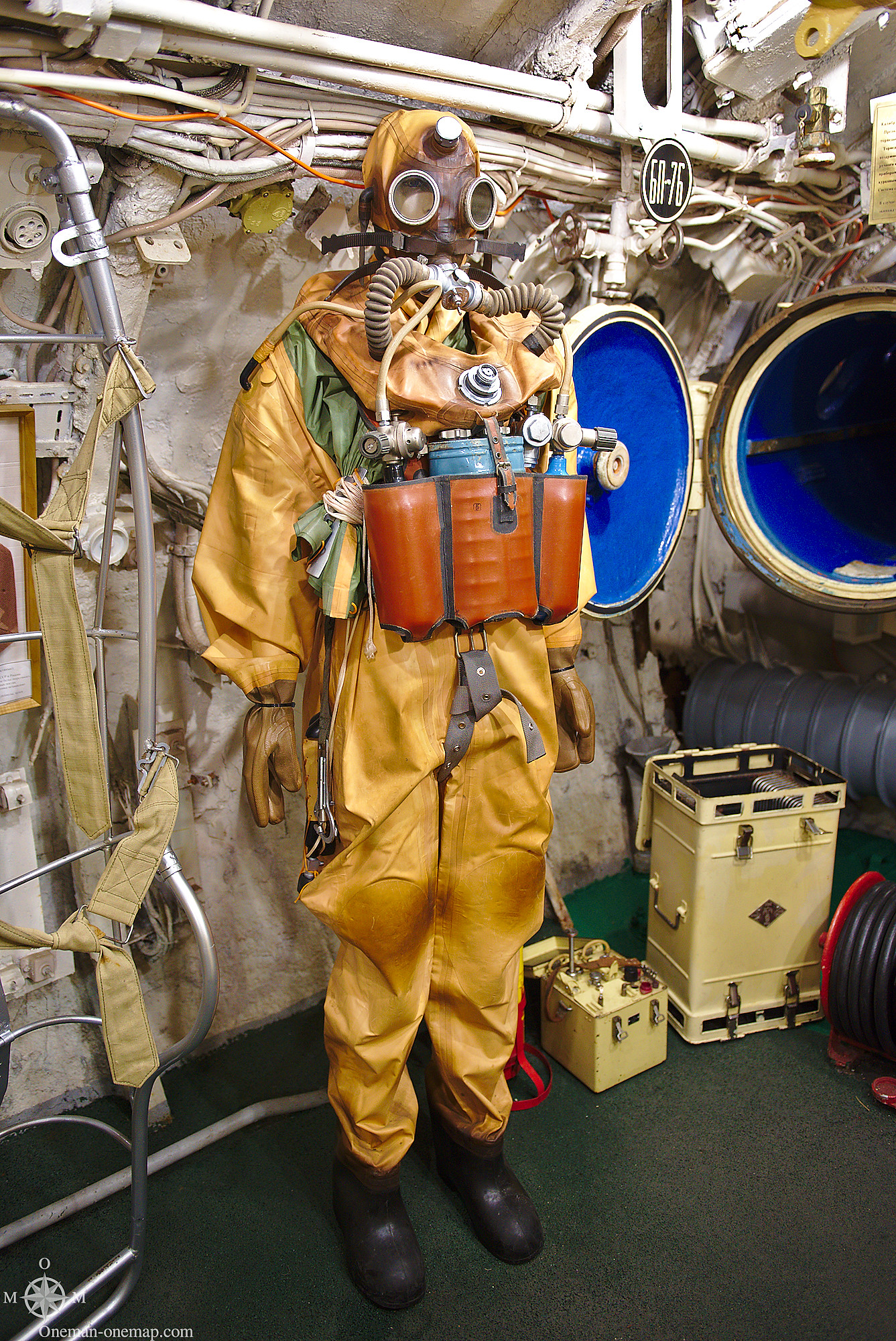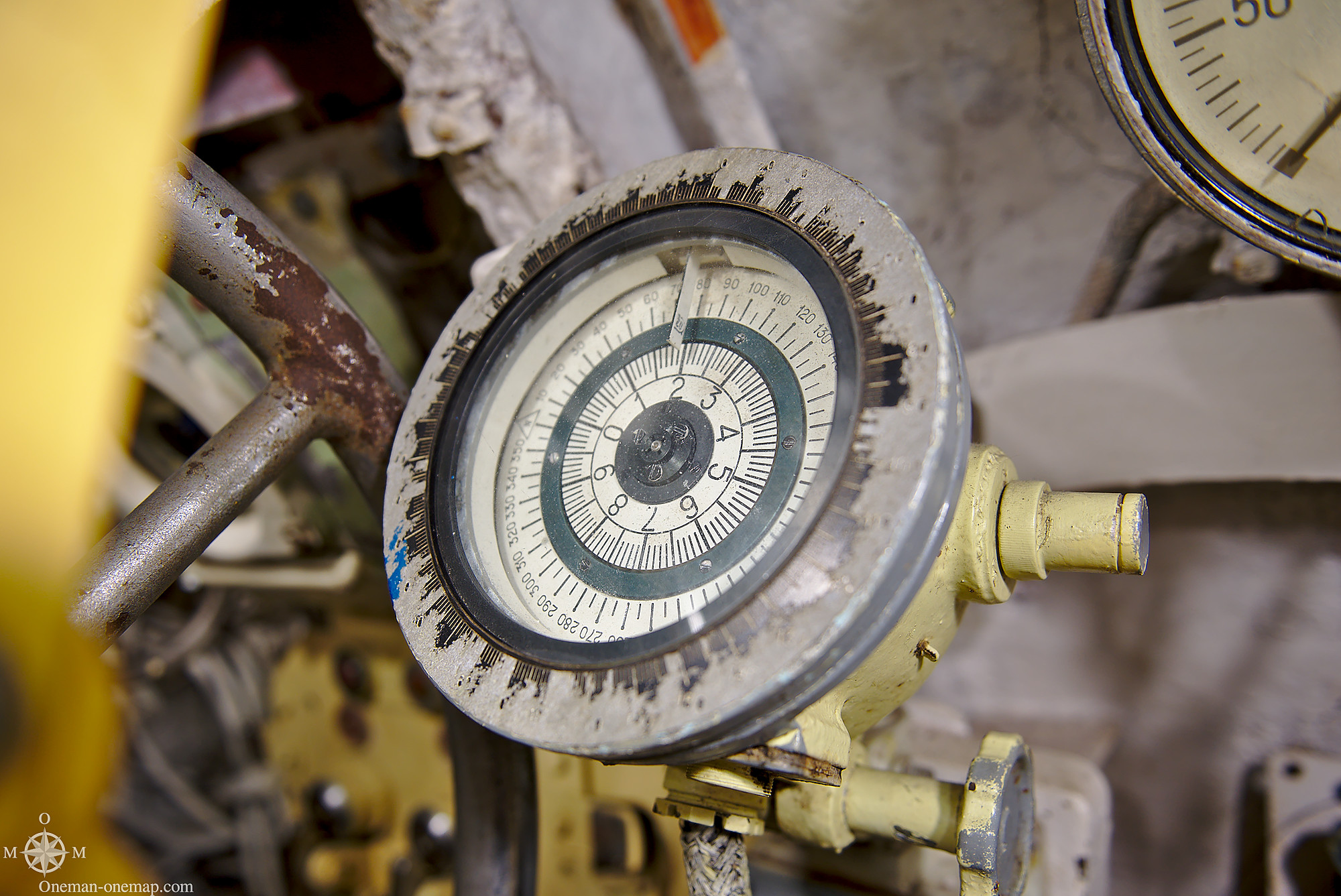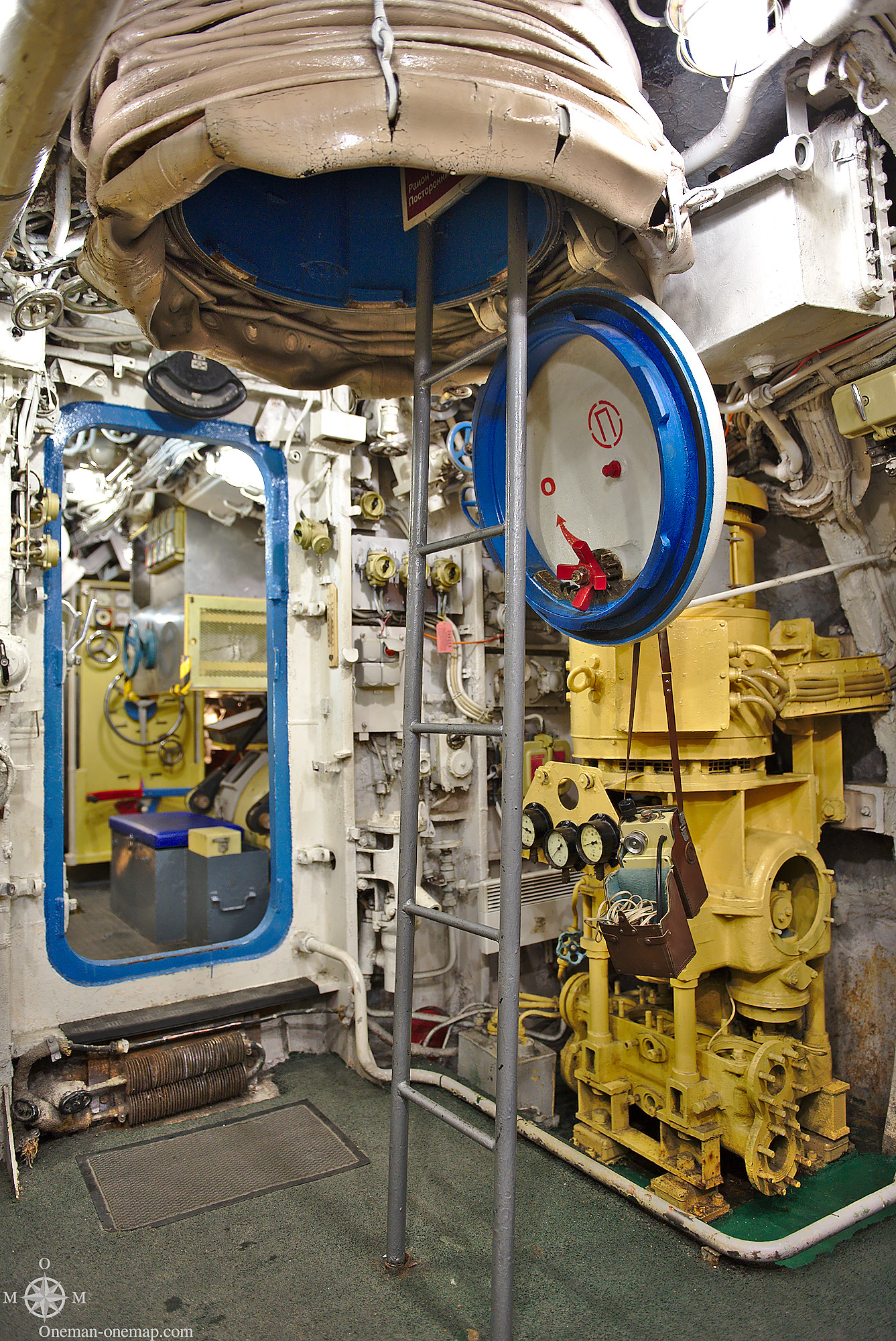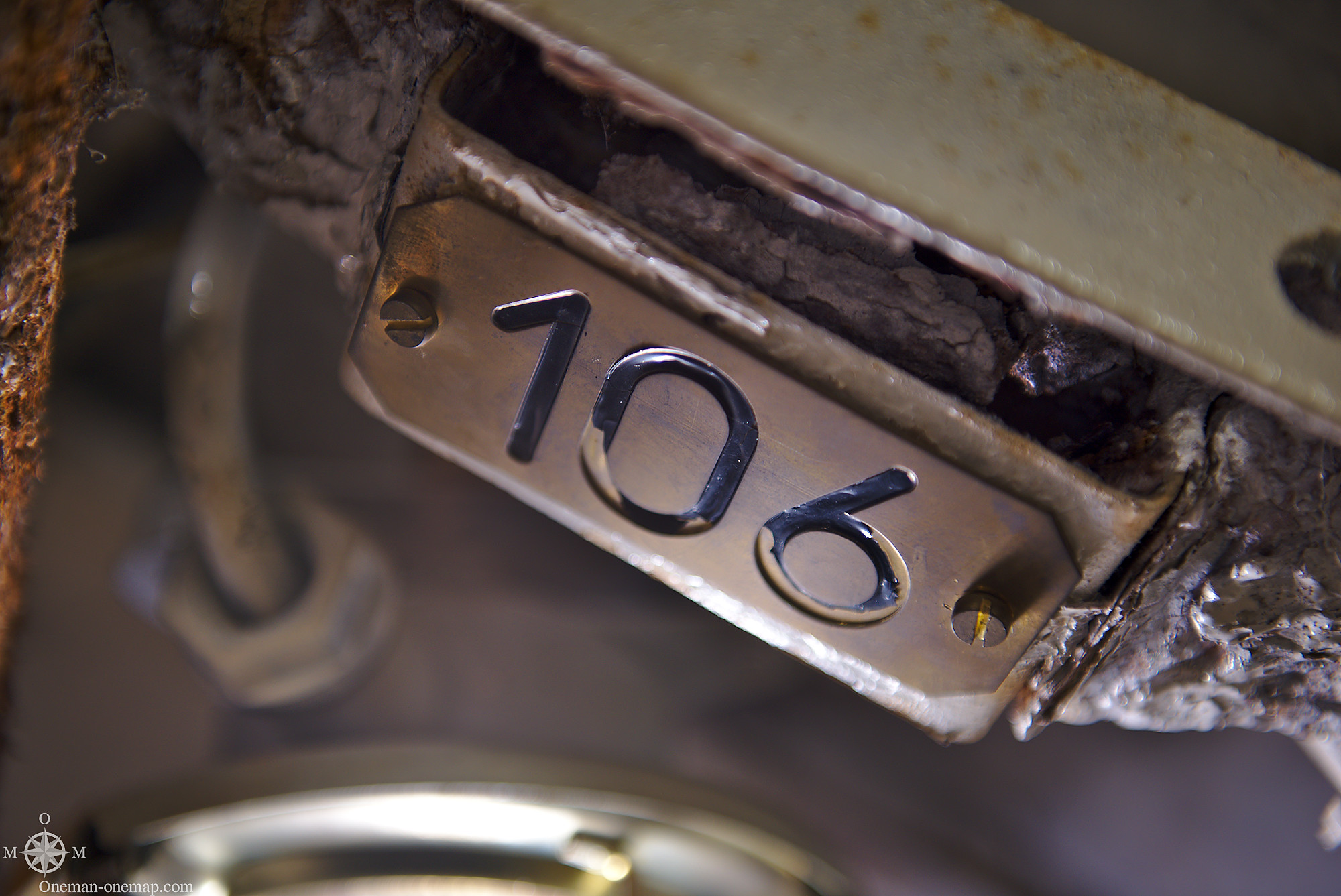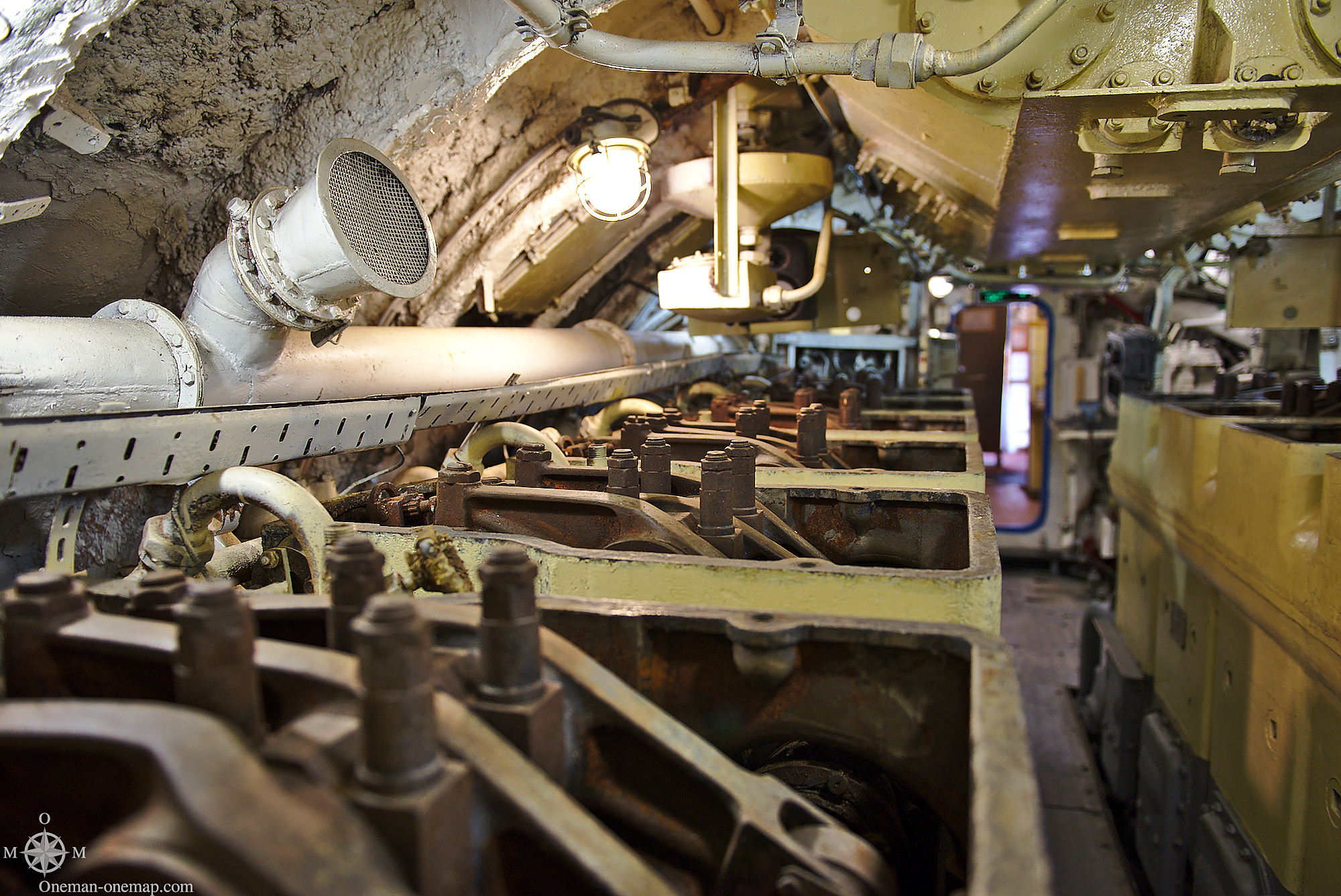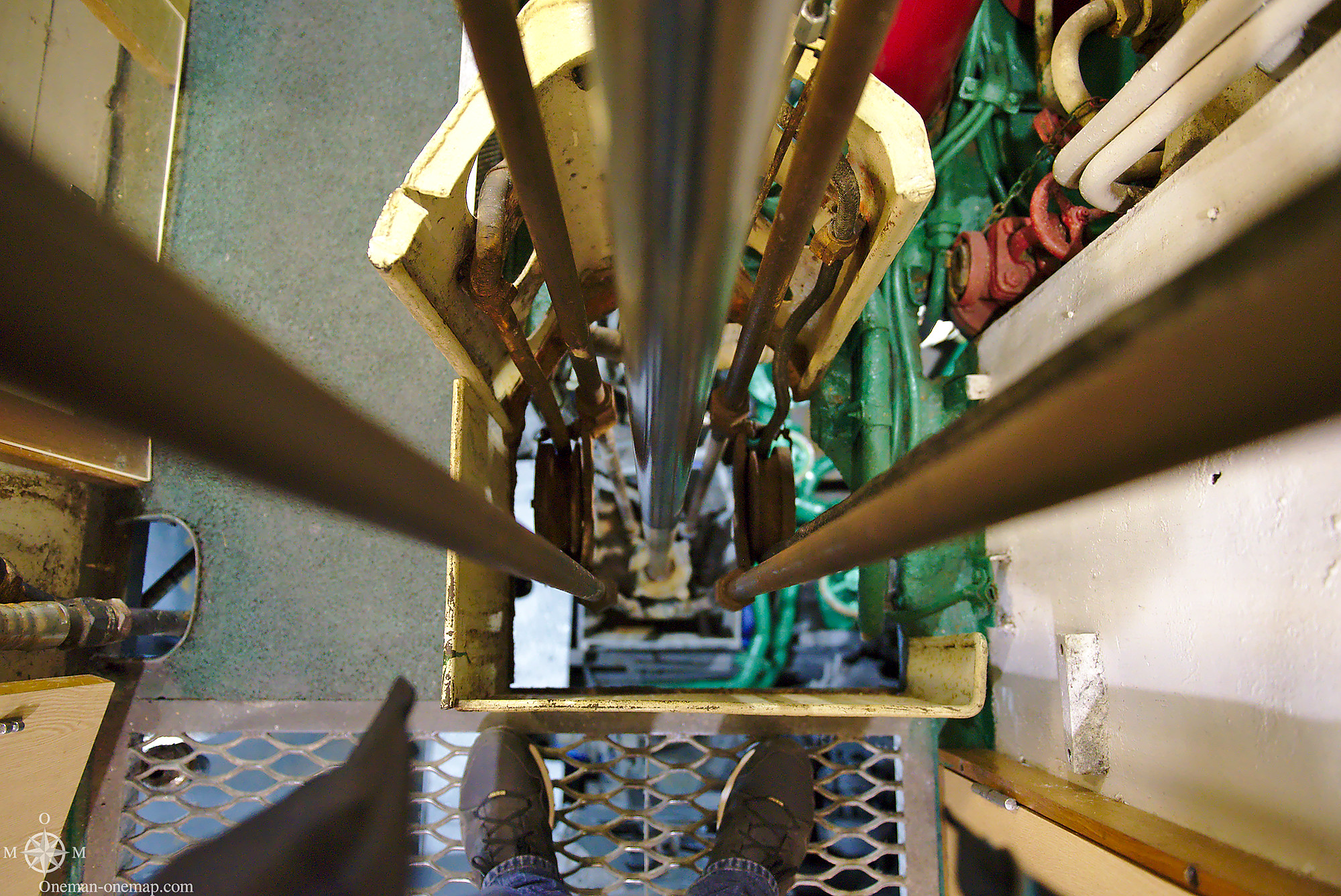 Let's look through the Periscope. It's even still working…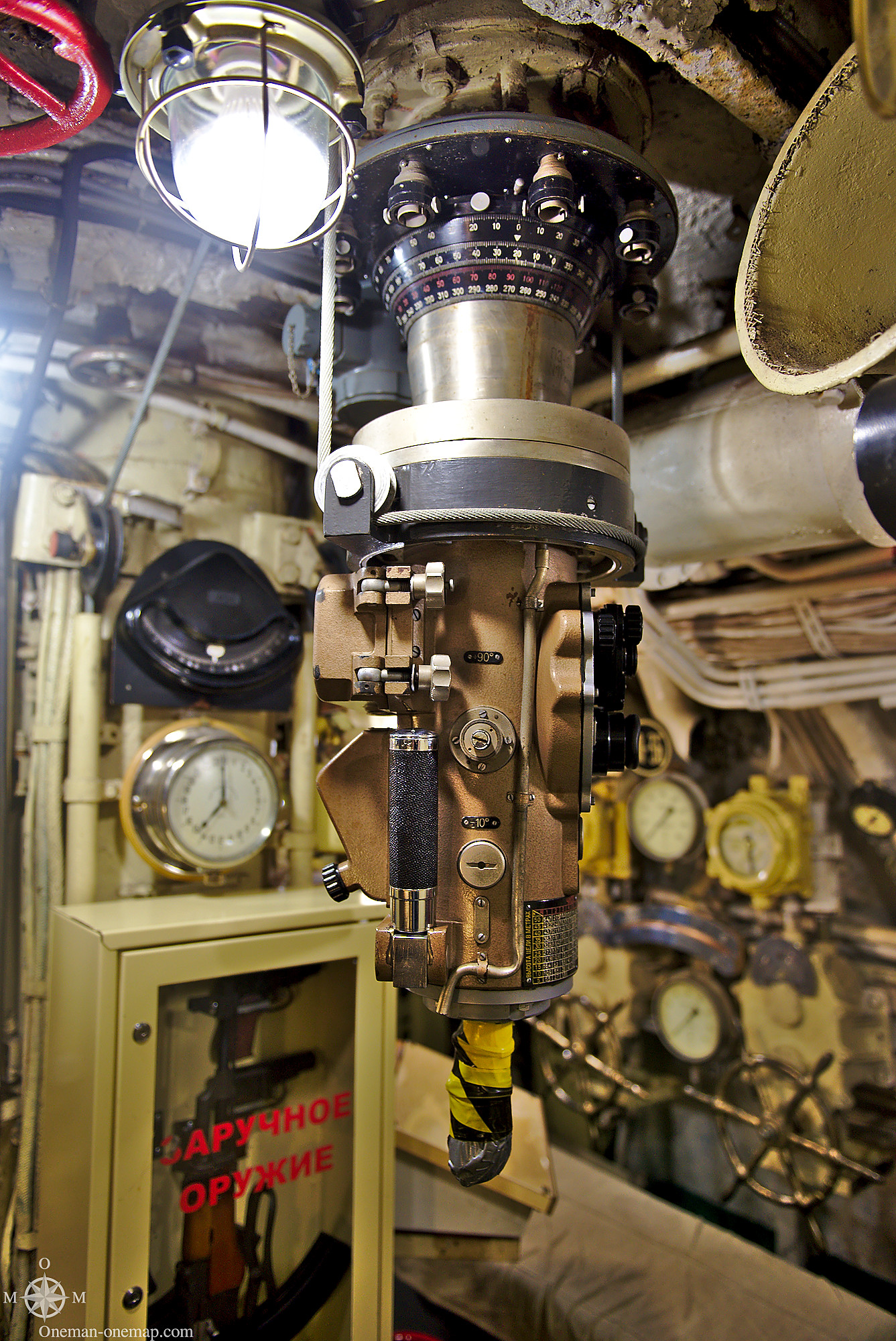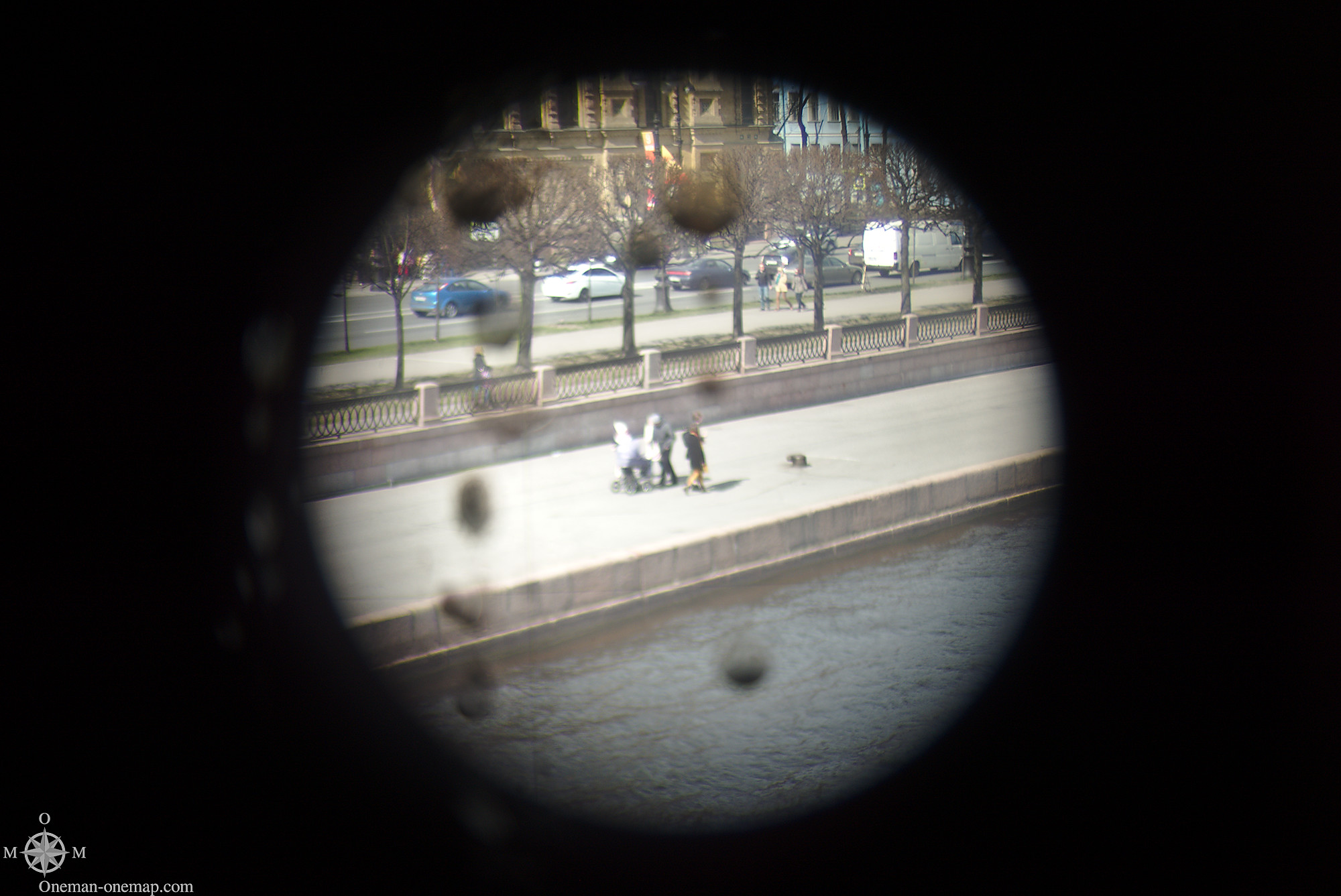 I wonder how long the training took until the sailors knew what all these buttons, valves and levers did? Reminds me of an airplane cockpit.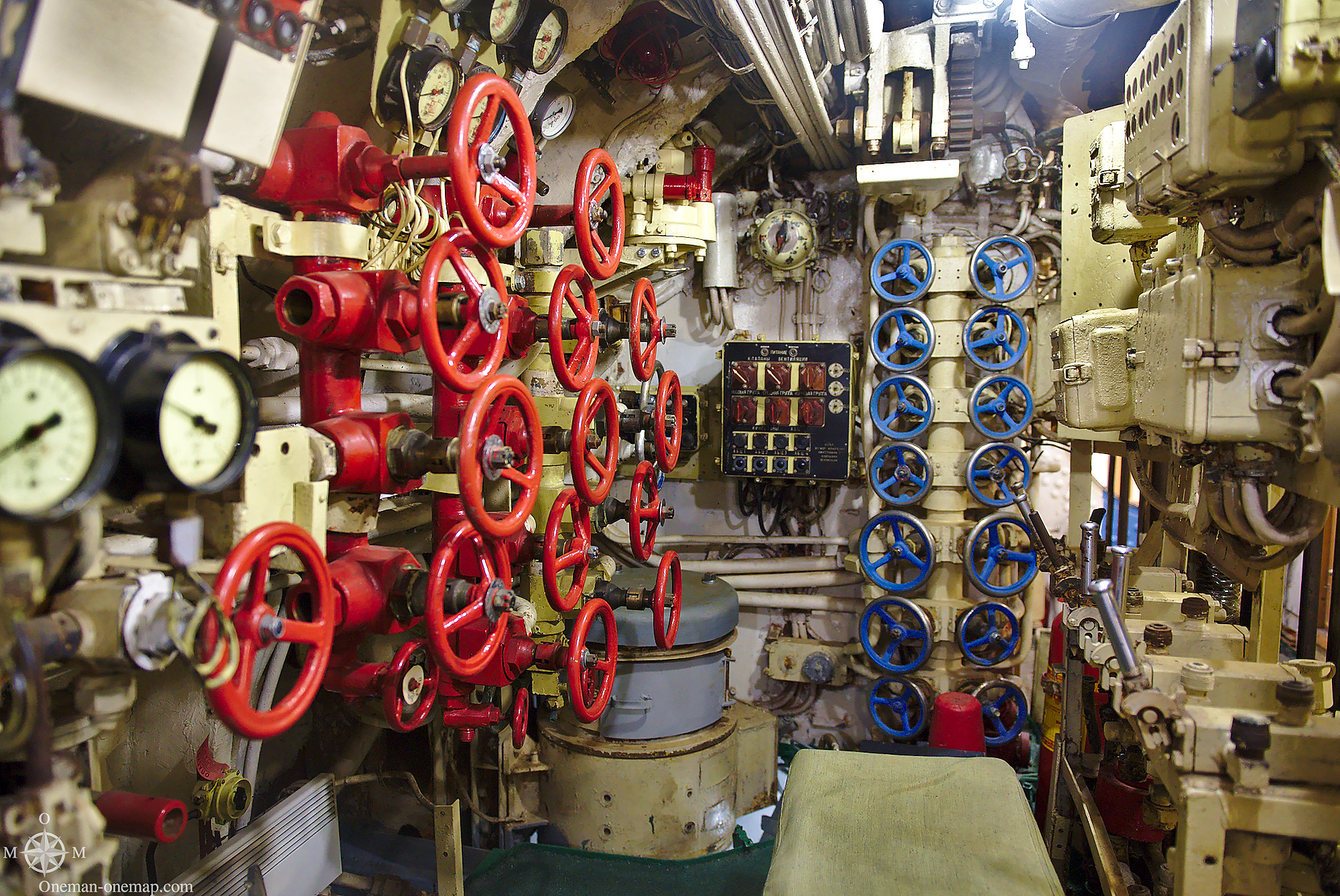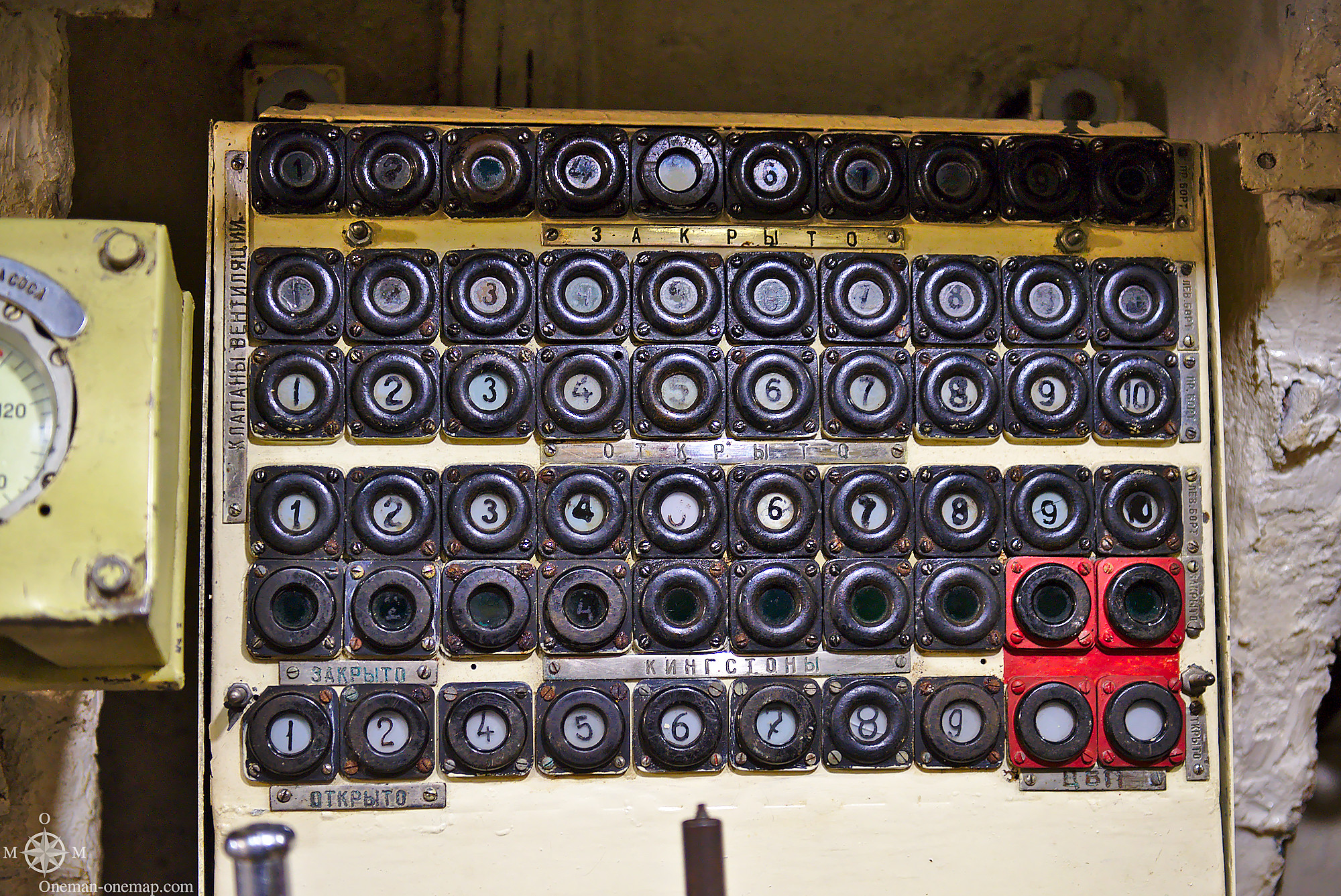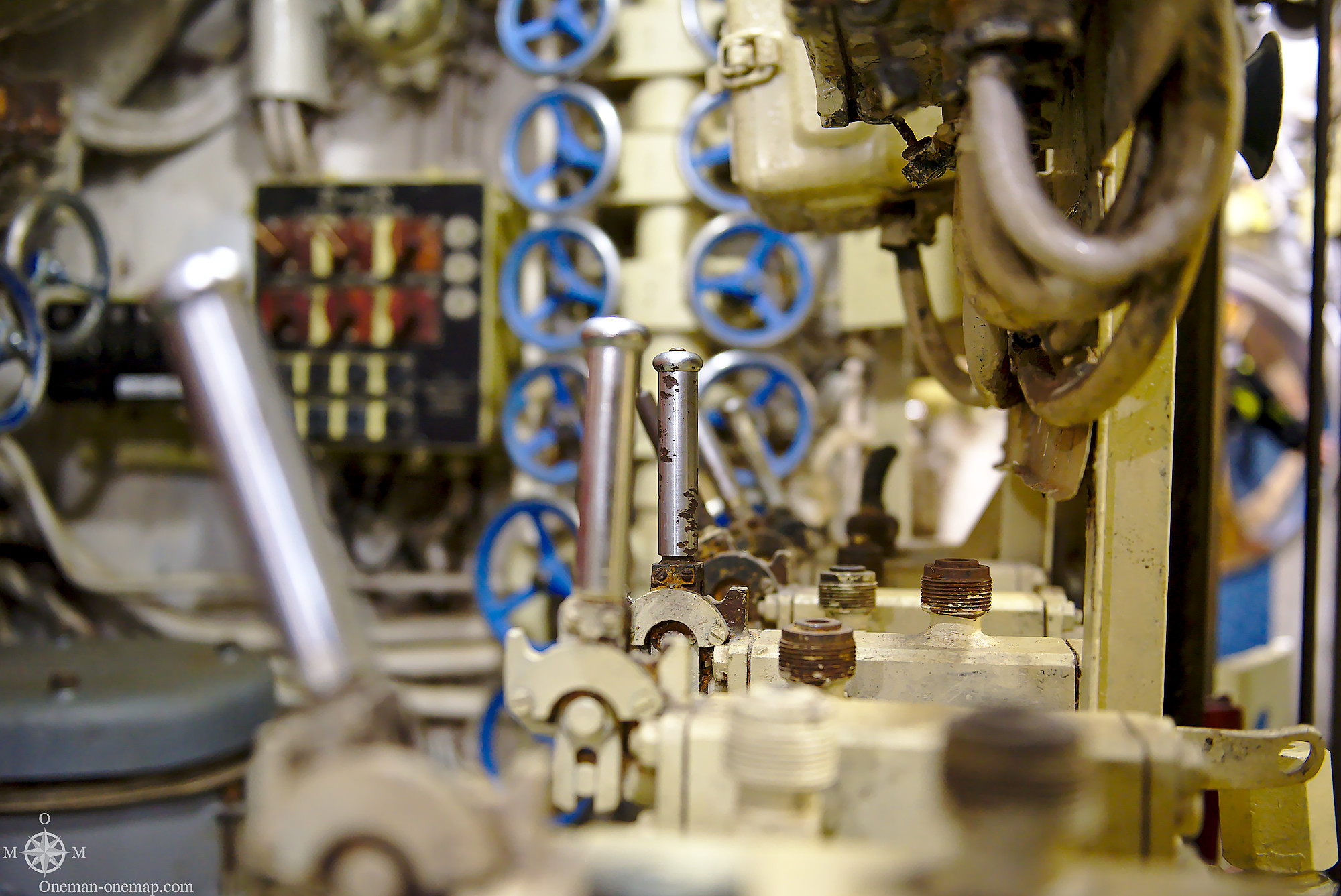 When the ship was commissioned in 1953, there were no satellite navigation systems or digital computers. They had to calculate their location and course by hand and measure stuff from maps. The first pocket calculators became available later on, but I guess in this case you would have to call it a "backpack calculator" 😉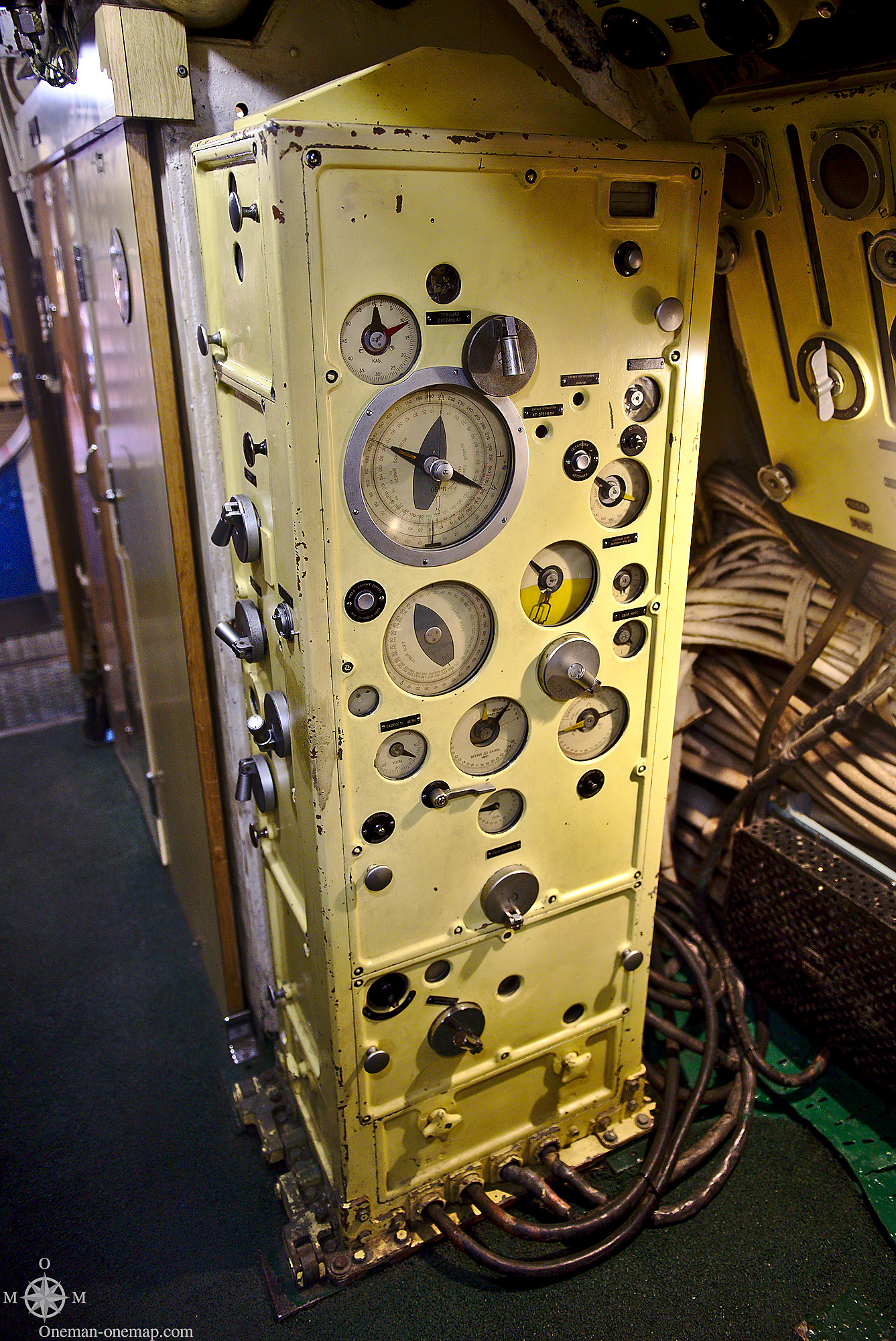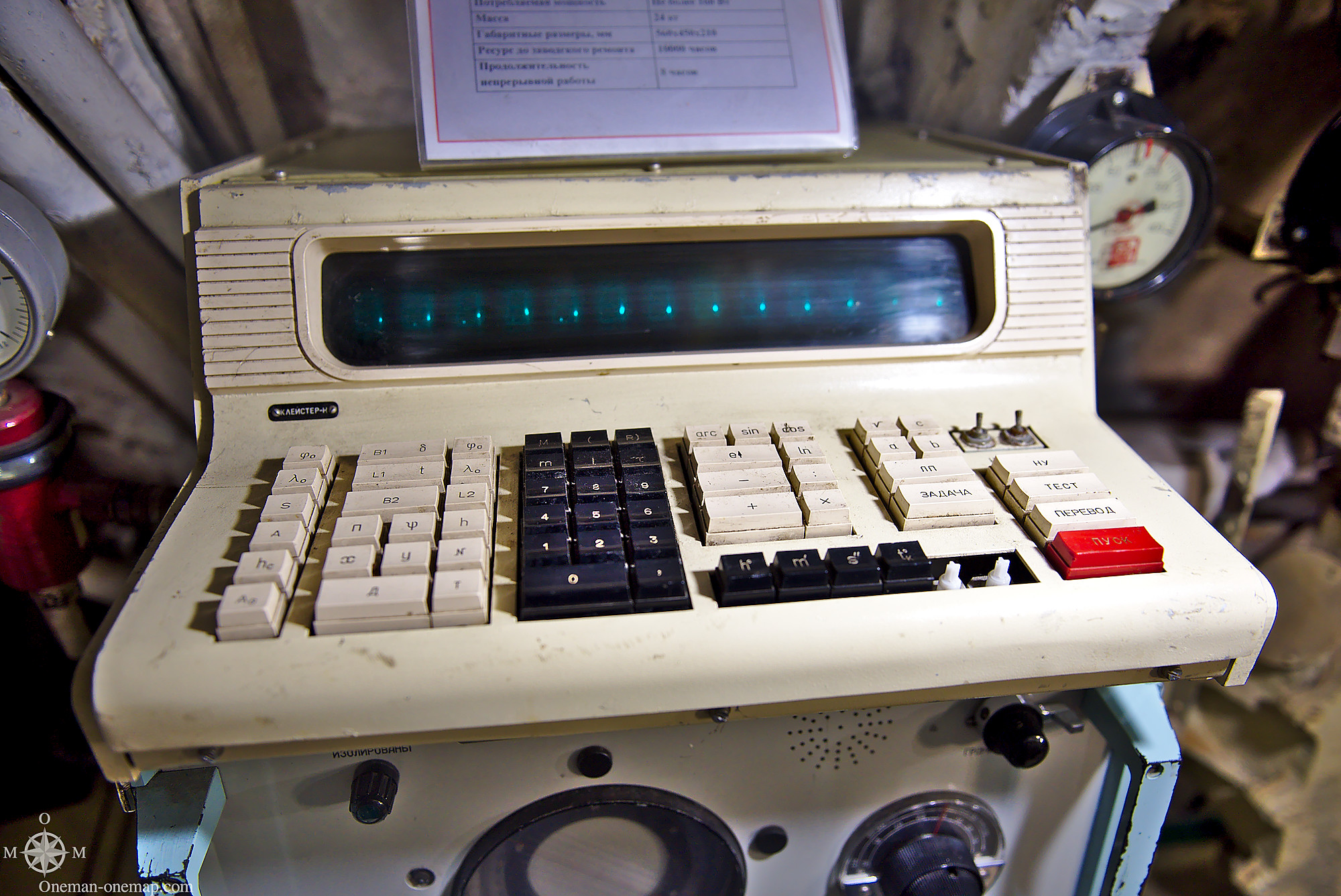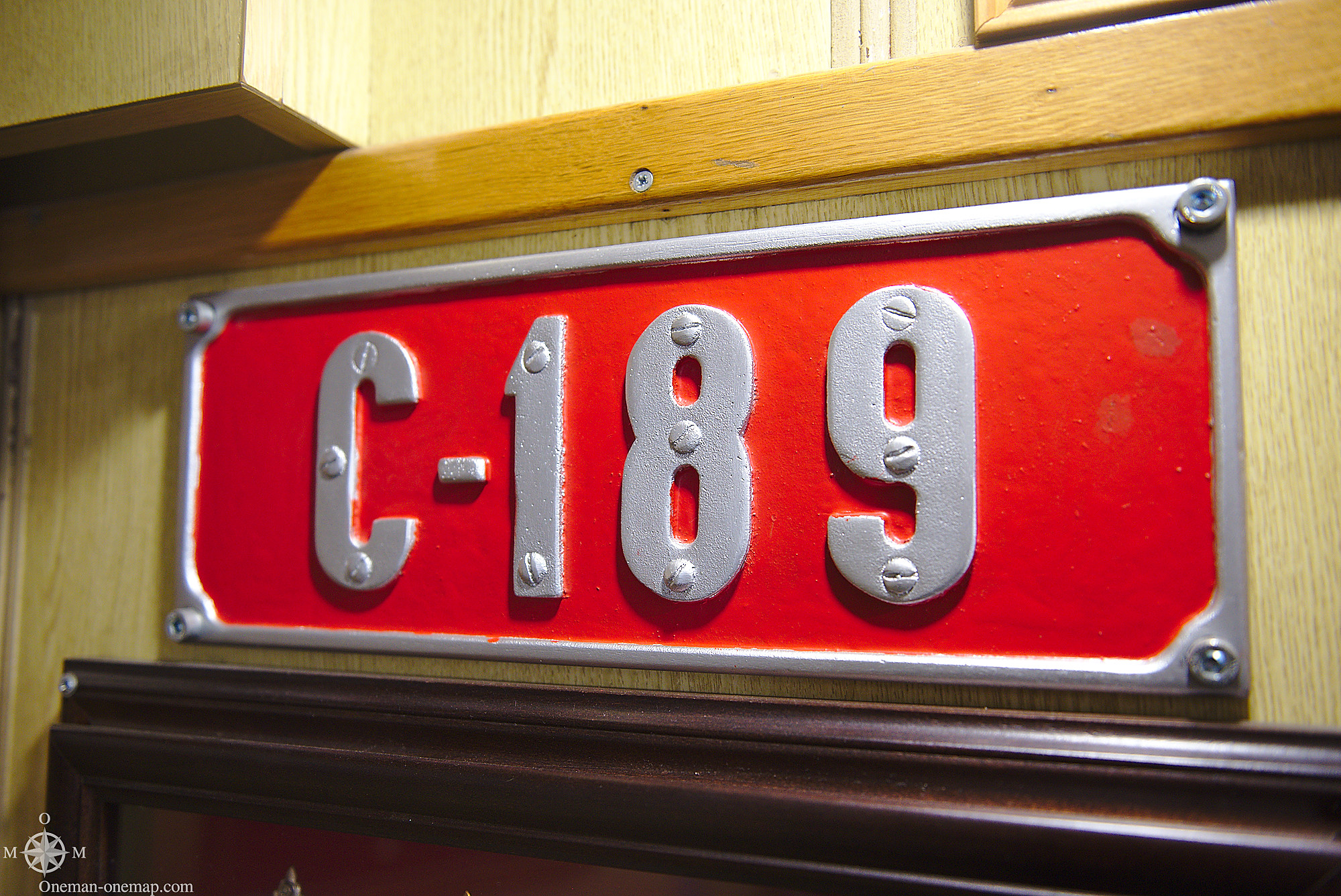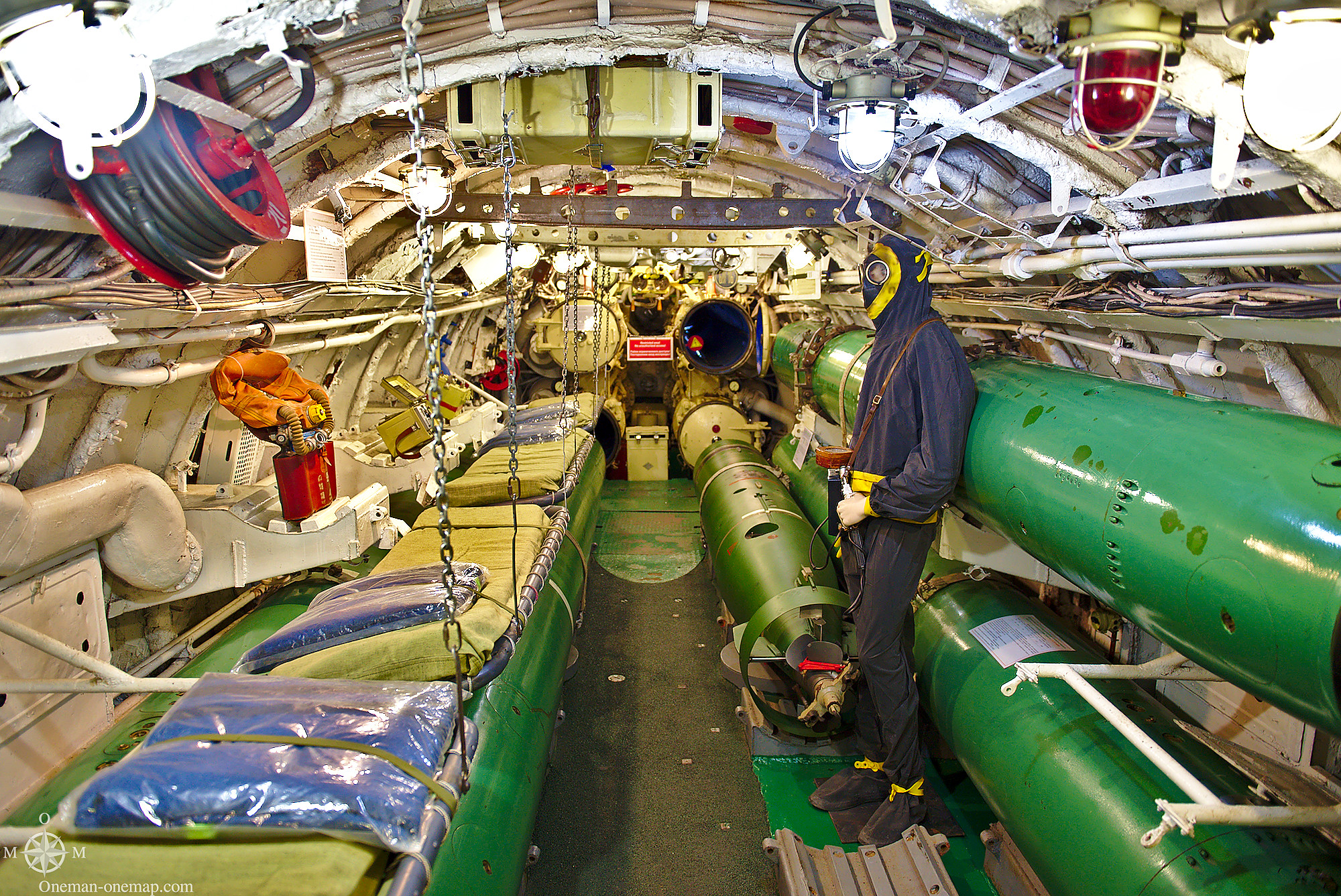 Looking through one of the torpedo tubes…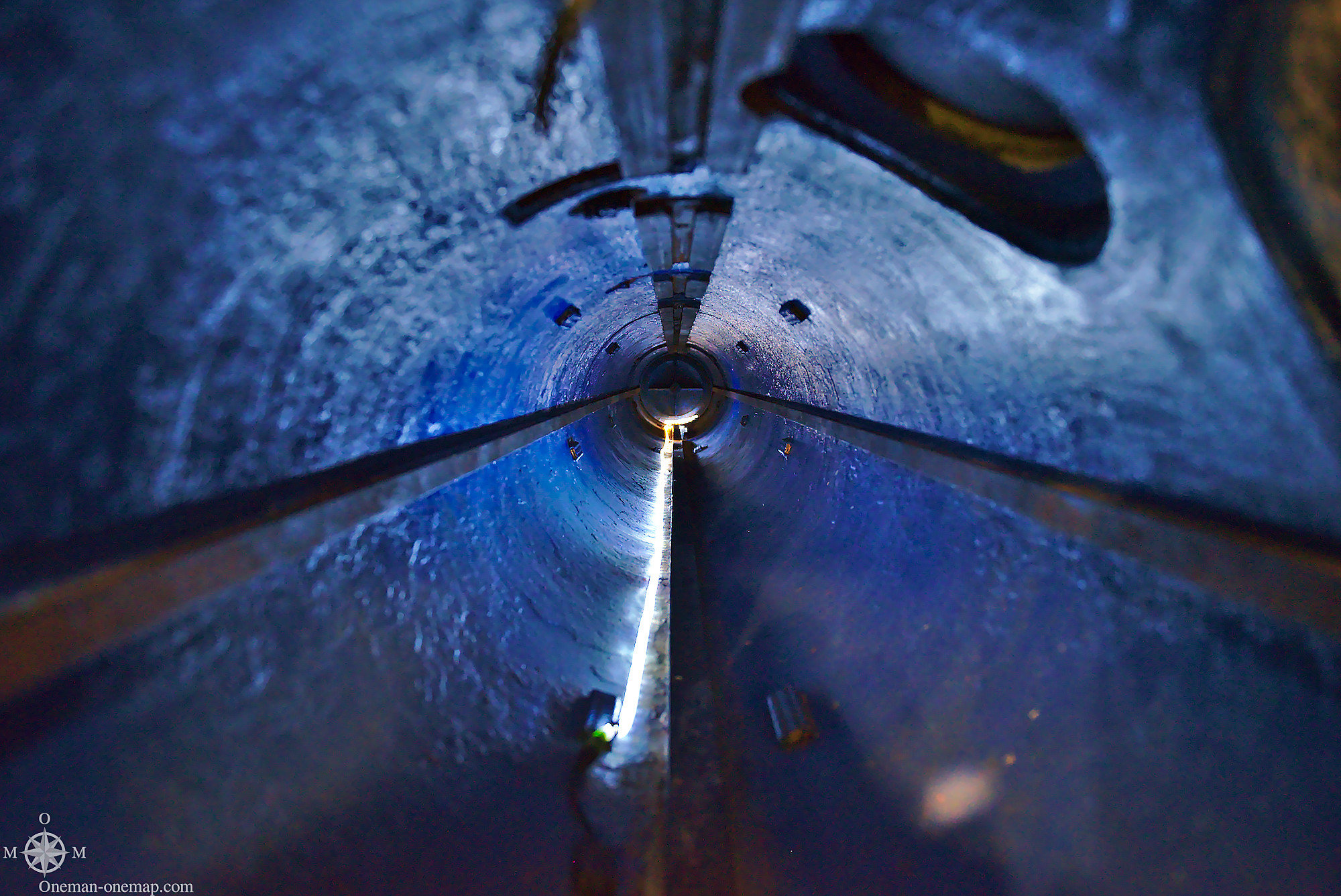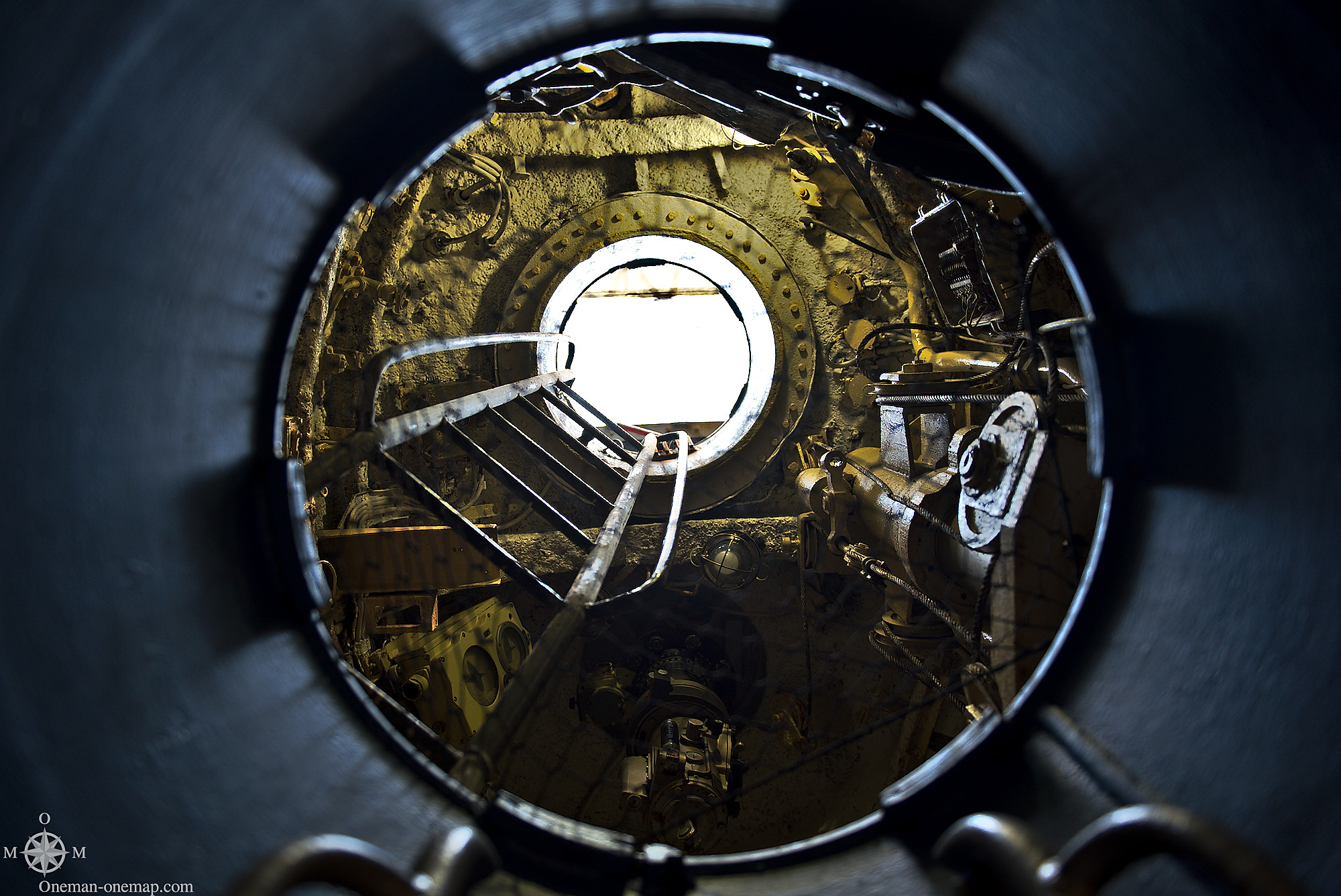 This was the end of my trip and I returned back to Frankfurt via Moscow. The only thing left for me is to say до свидания to the beautiful country of Russia with this last panorama shot!

This post was written by Simon for One Man, One Map. The original can be found here. All rights reserved.