Dieser Artikel ist auch auf Deutsch verfügbar. Click here to find out more about Russia!
This article is about Urban Exploration. I won't share addresses or coordinates in public. Take nothing but pictures, leave nothing but footprints!
"The Ruins of St. Petersburg"? Really? Didn't it look like everything was in excellent condition, at least up until now? And you can't complain about this colorful new building here, can you?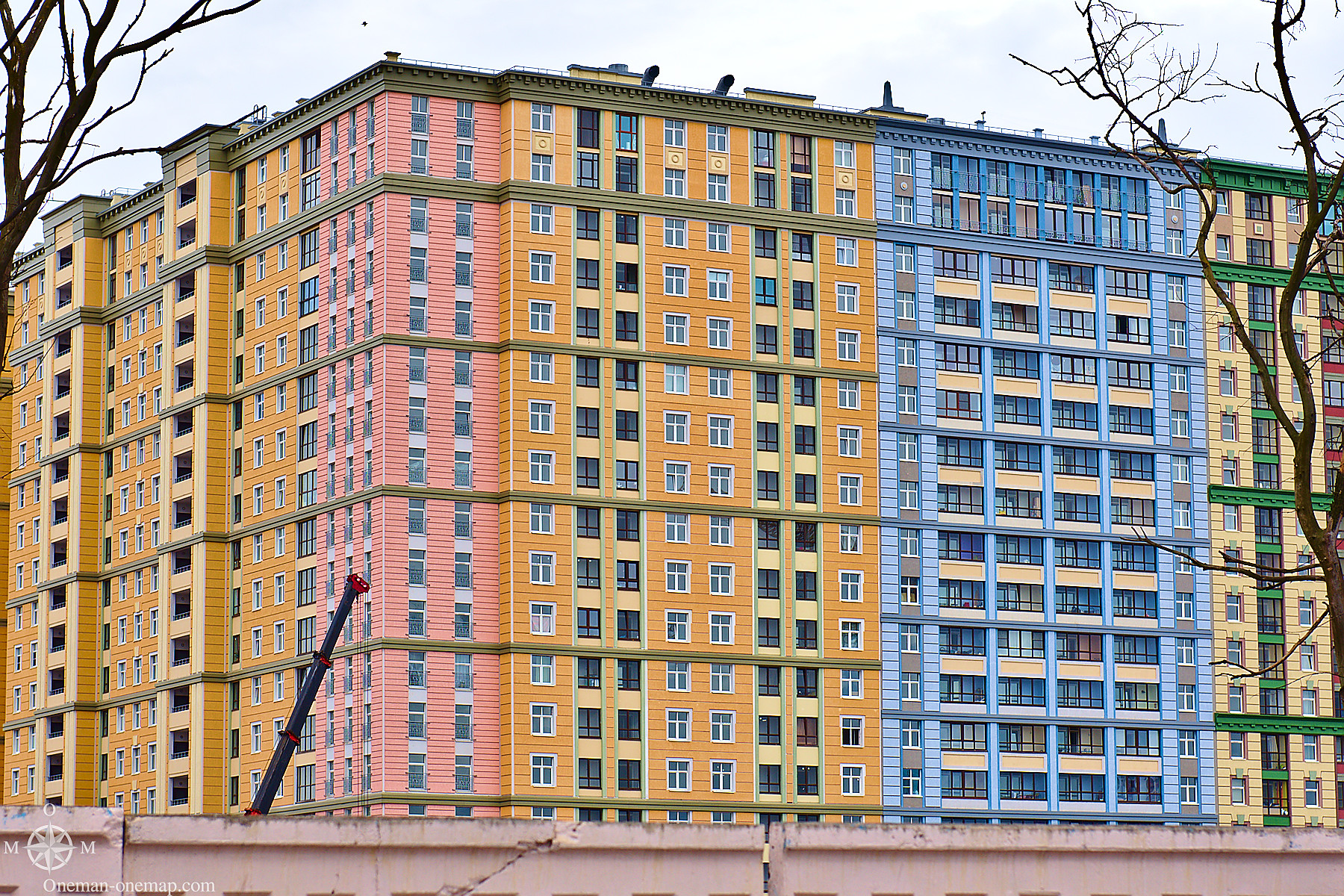 That's what I thought was well, and I was already on the verge of disappointment. No Urban Exploration for me in this city? Had they really already demolished and rebuilt everything? Well, luckily they hadn't, and on the second day I came across these beauties 🙂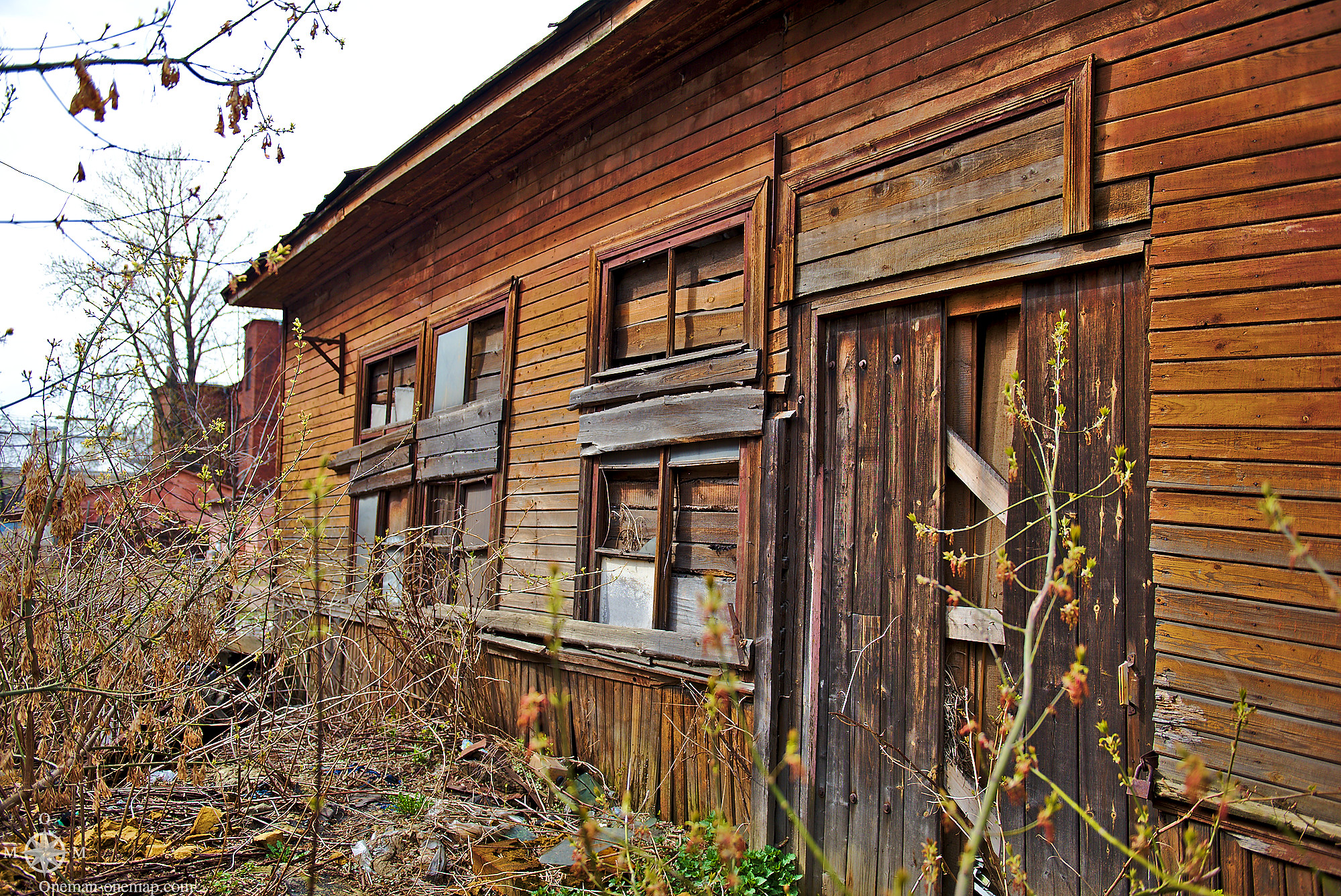 House Number One
New buildings to the right, ruin to the left. I was able to just walk in from the street, no security, no "Do not enter" sign, and most importantly no homeless people or drug addicts.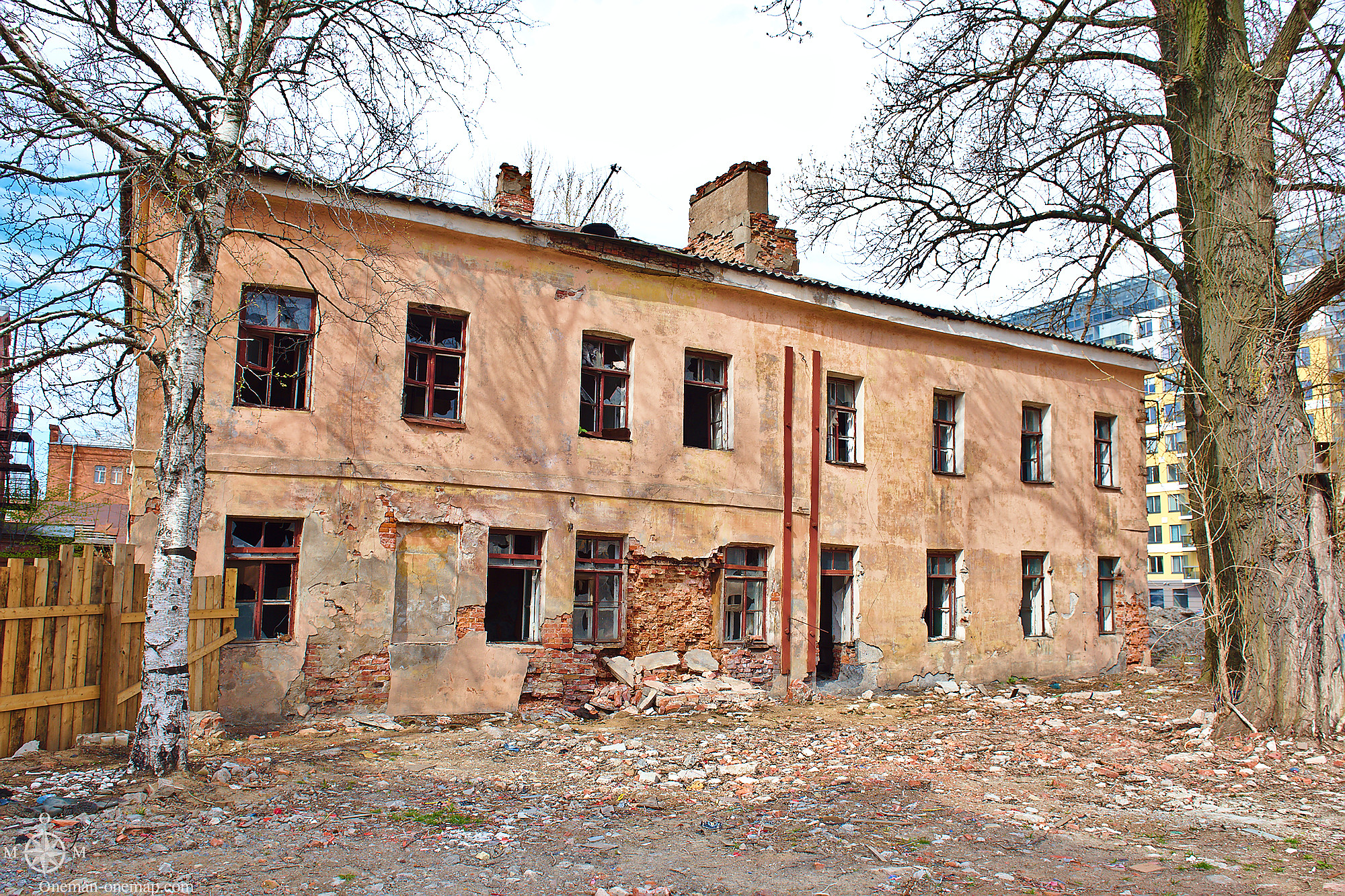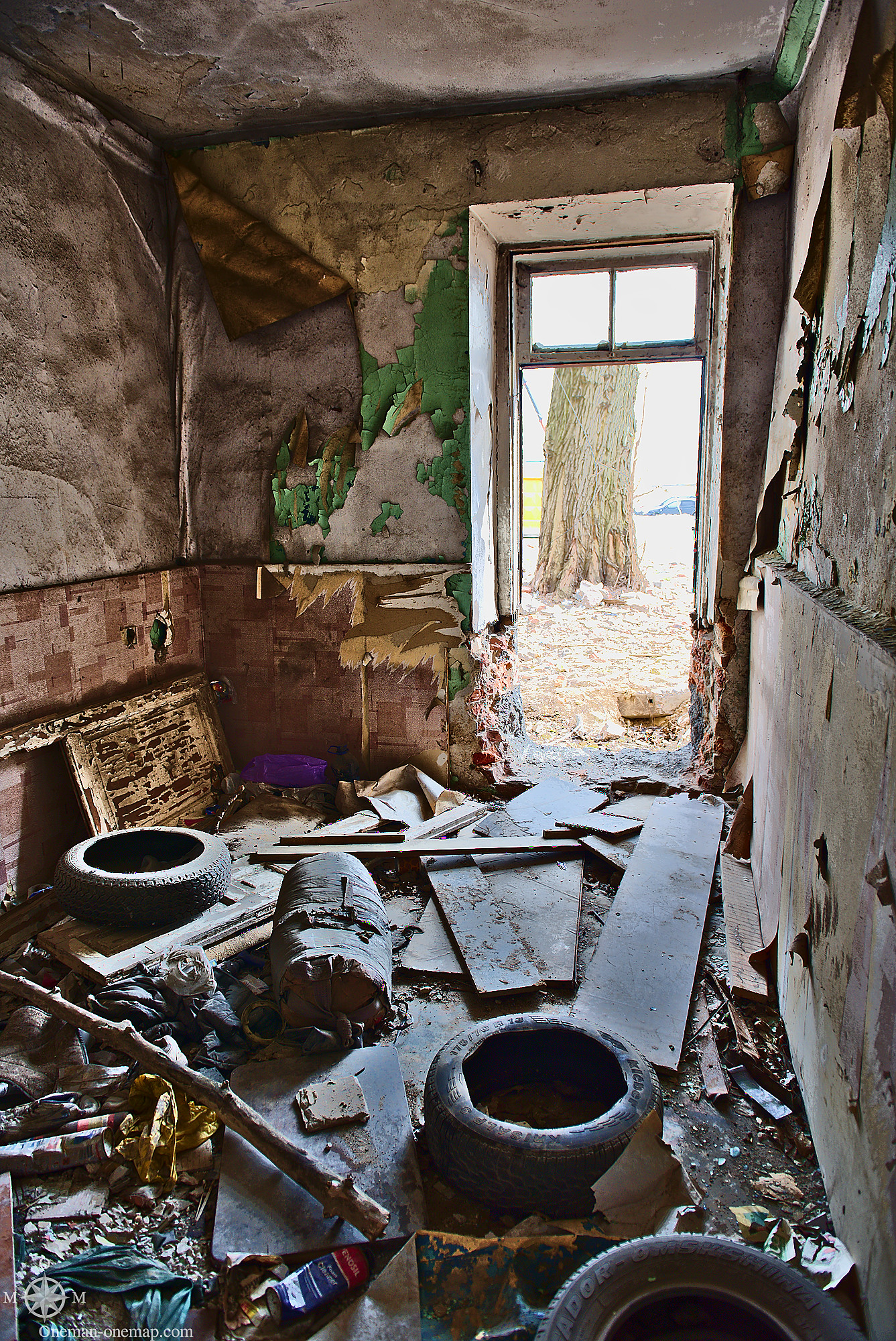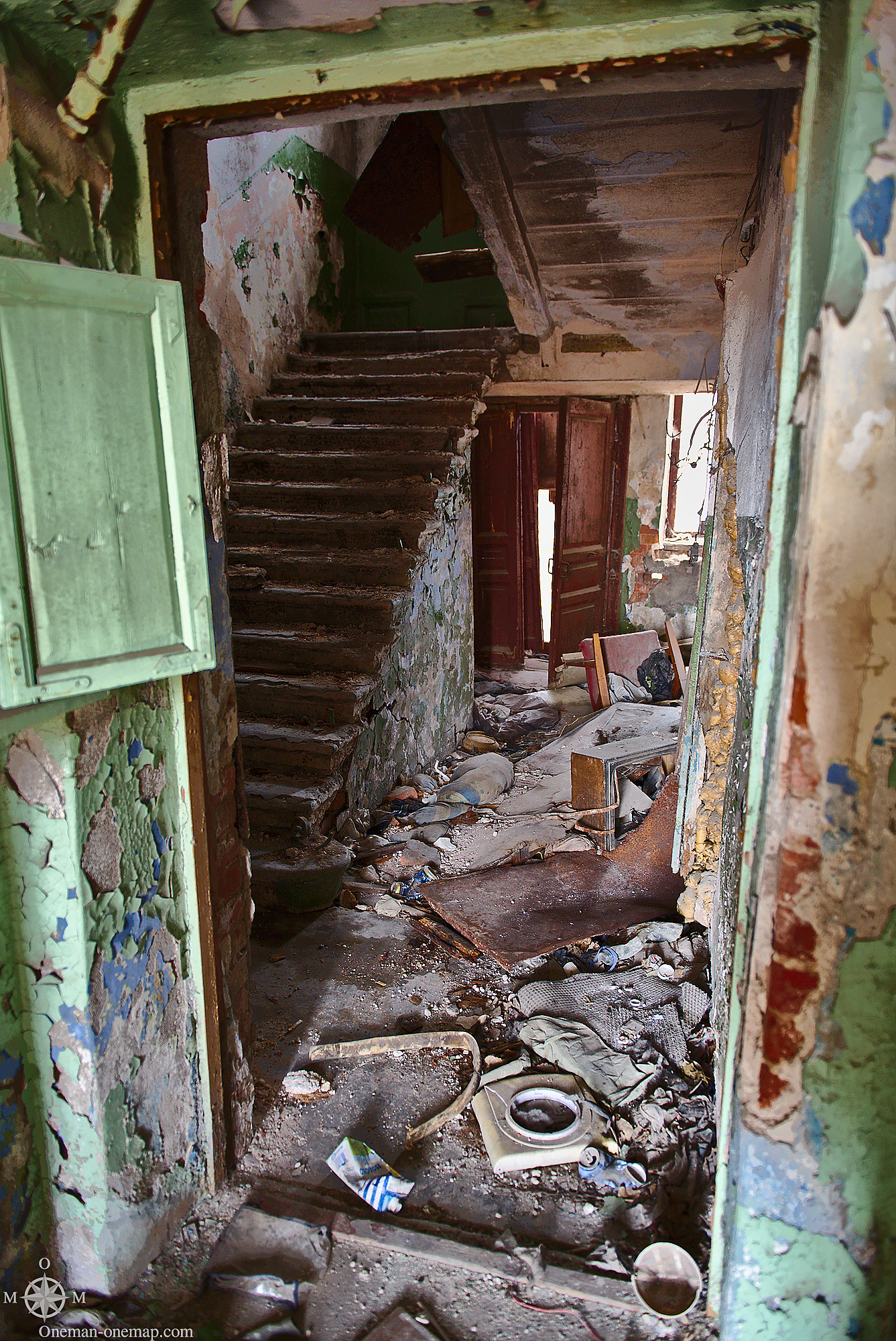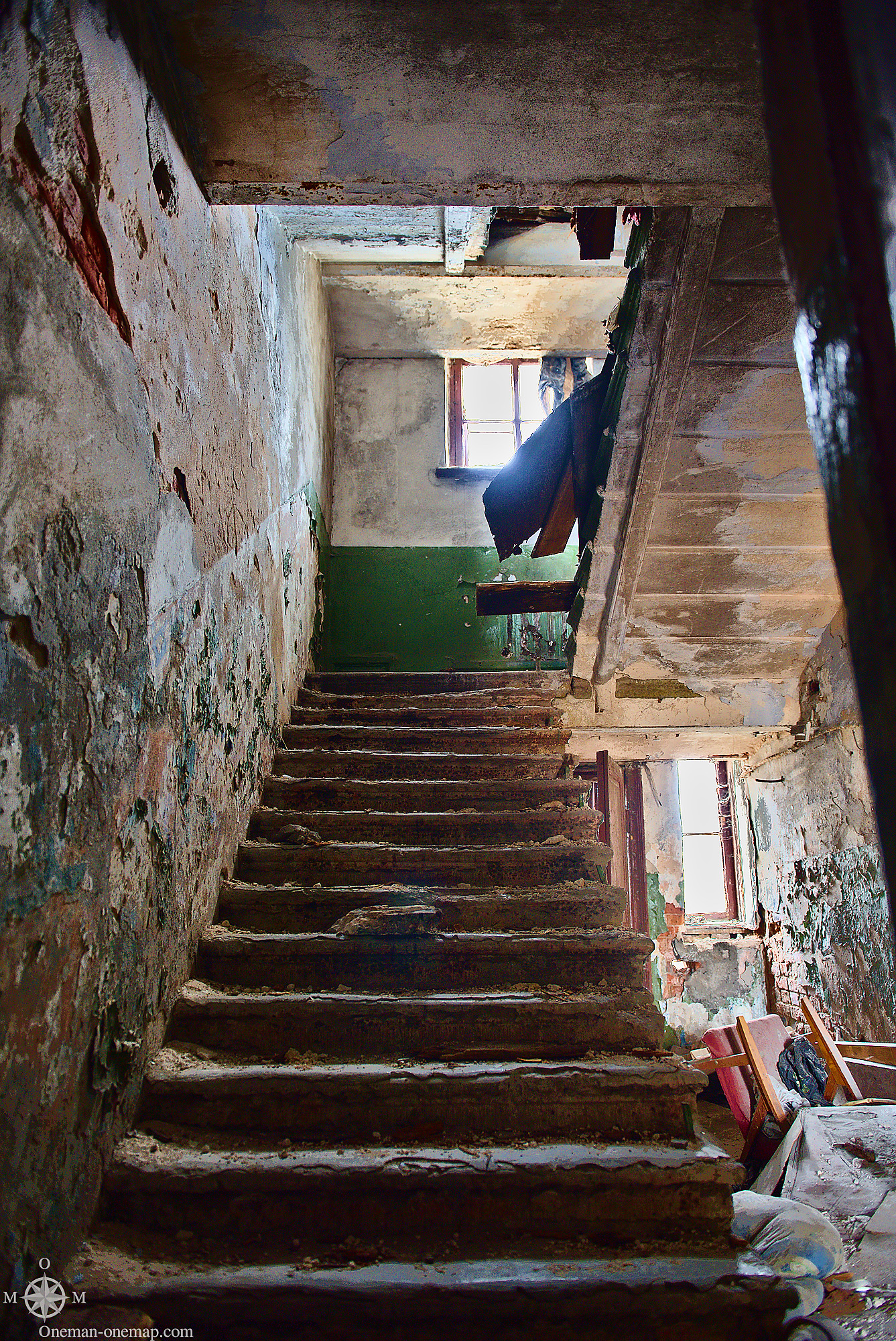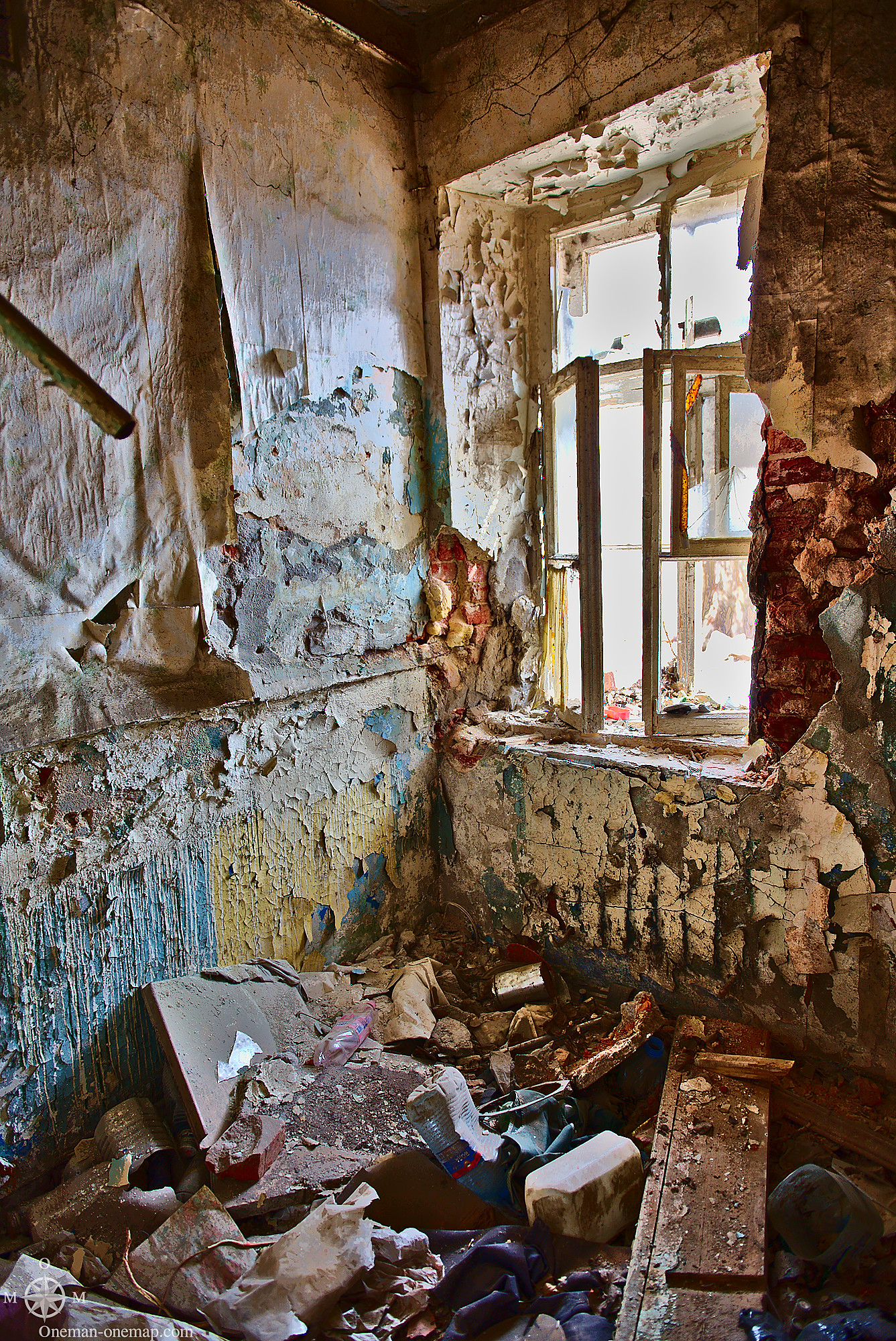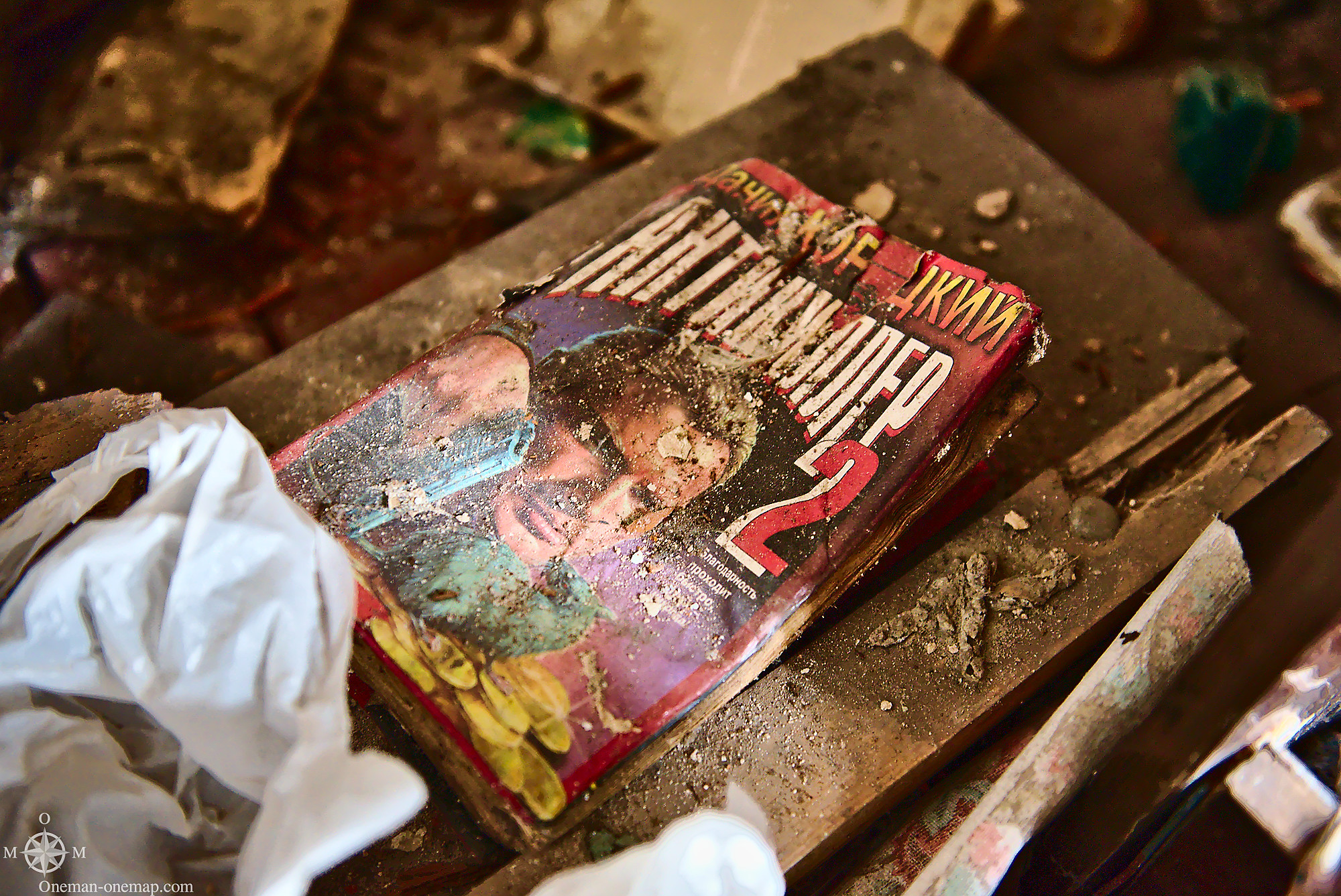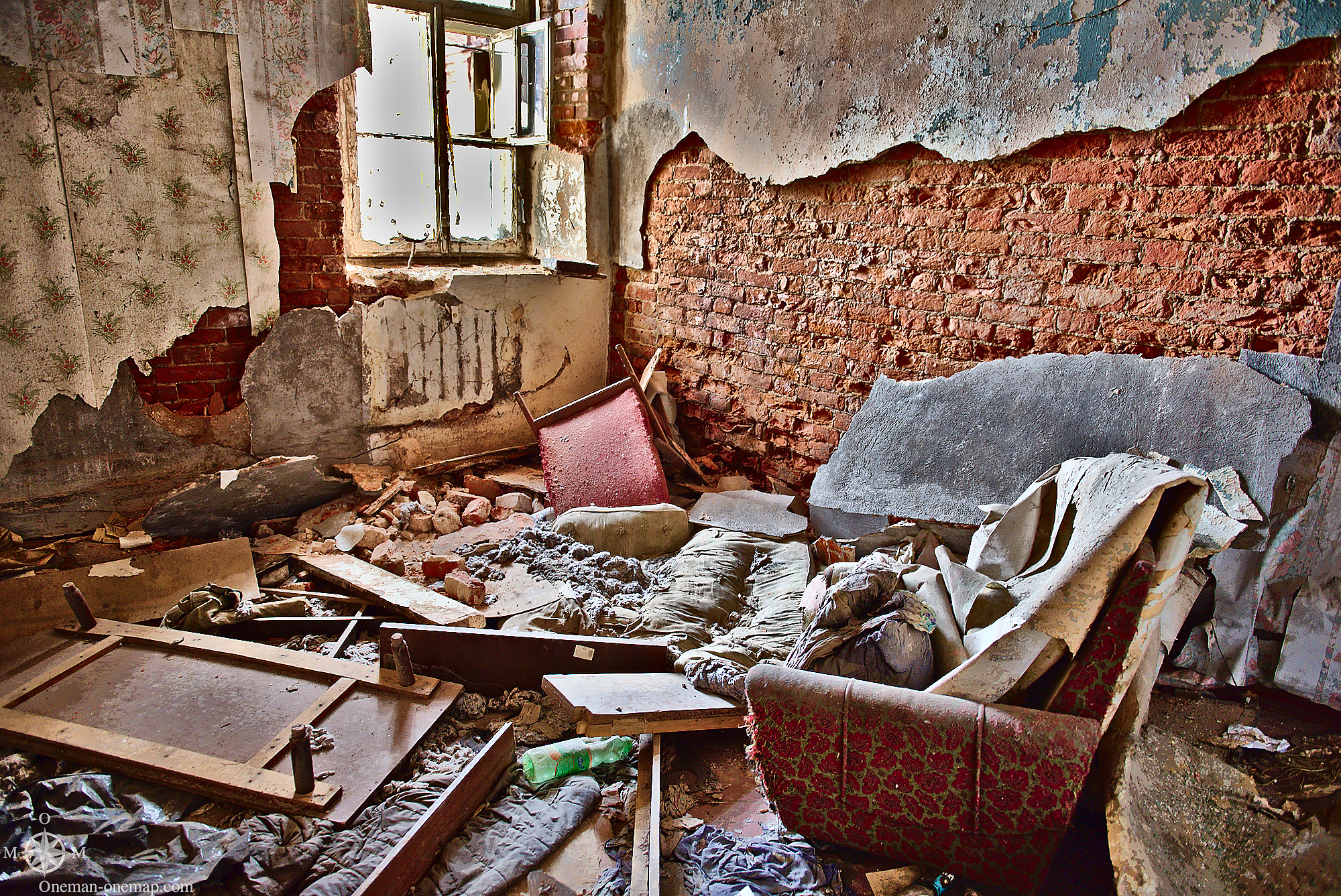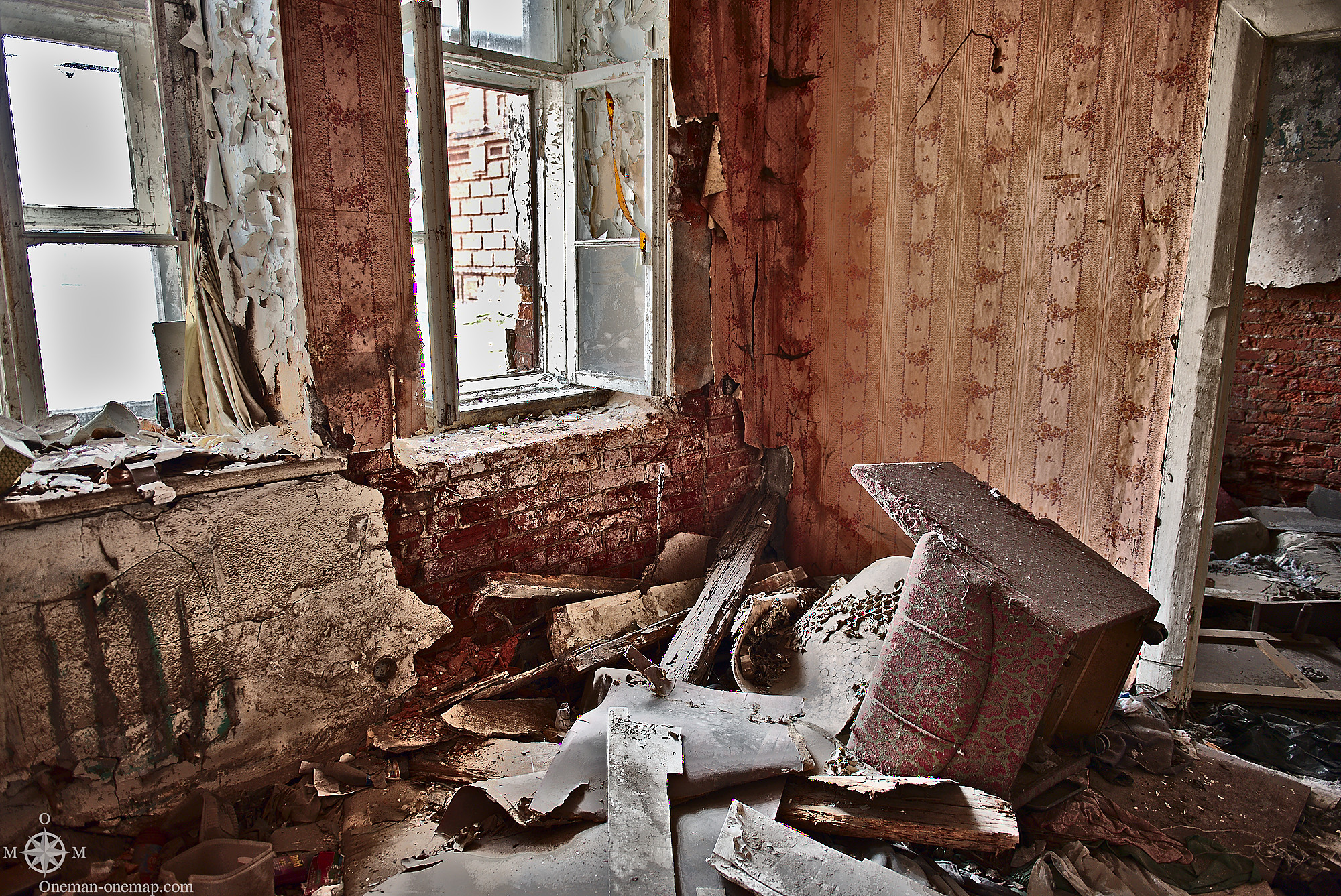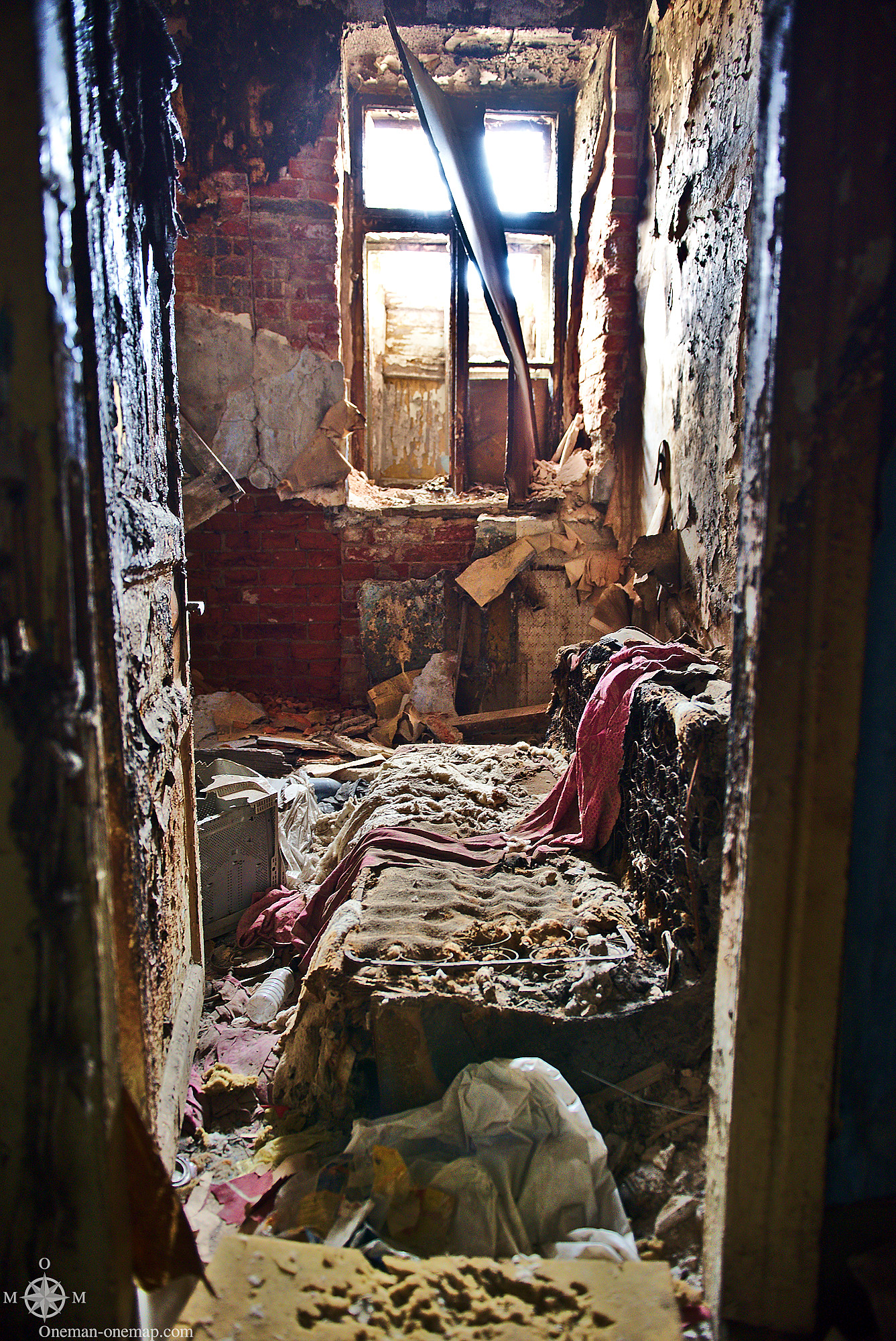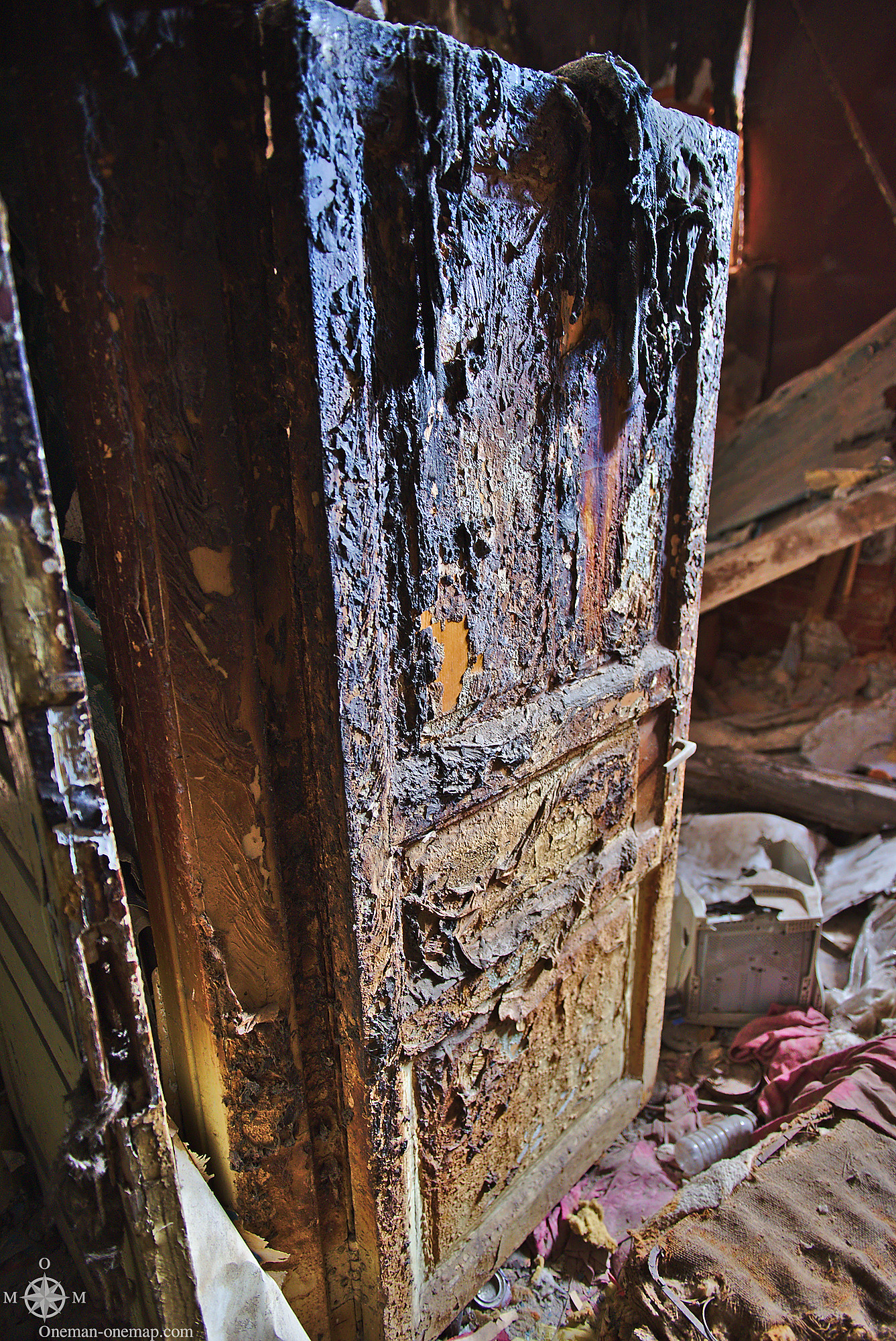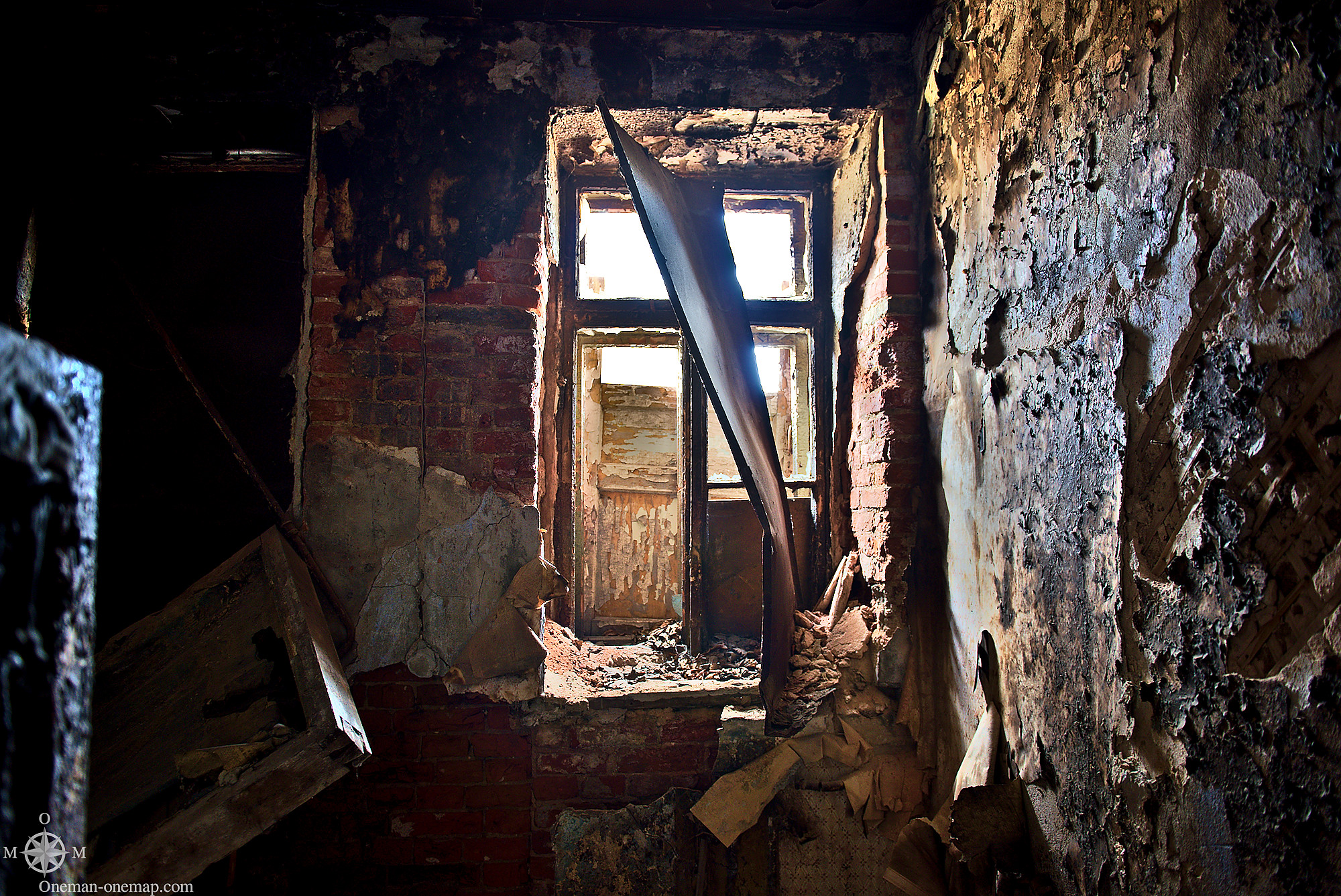 The Office Container
I wonder what had happened here? This container seems to have been some kind of temporary office for a real estate company, but then it probably went up in flames and was "disposed of" at this corner. It didn't look very old to me, maybe one of the clients thought the commission was too high?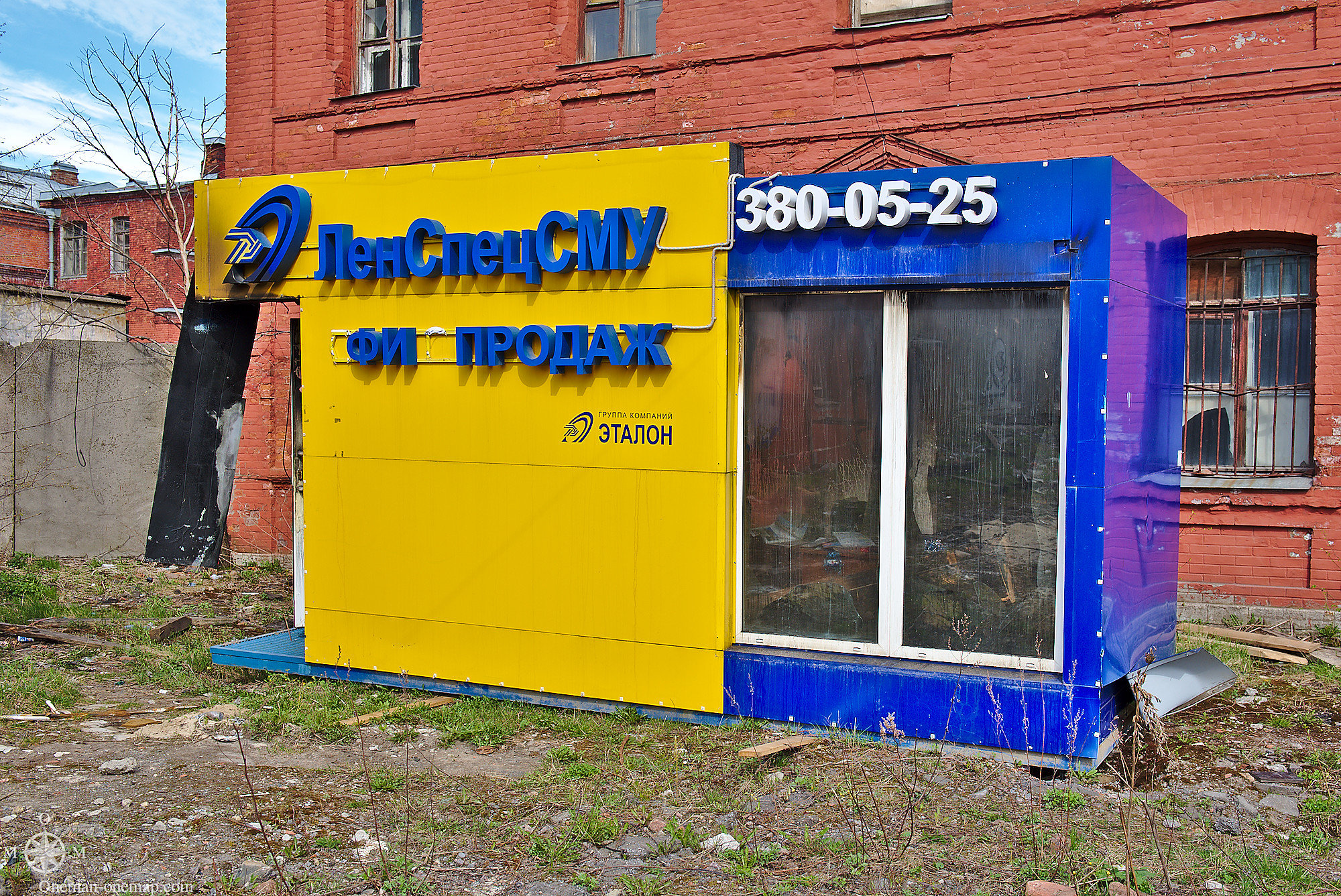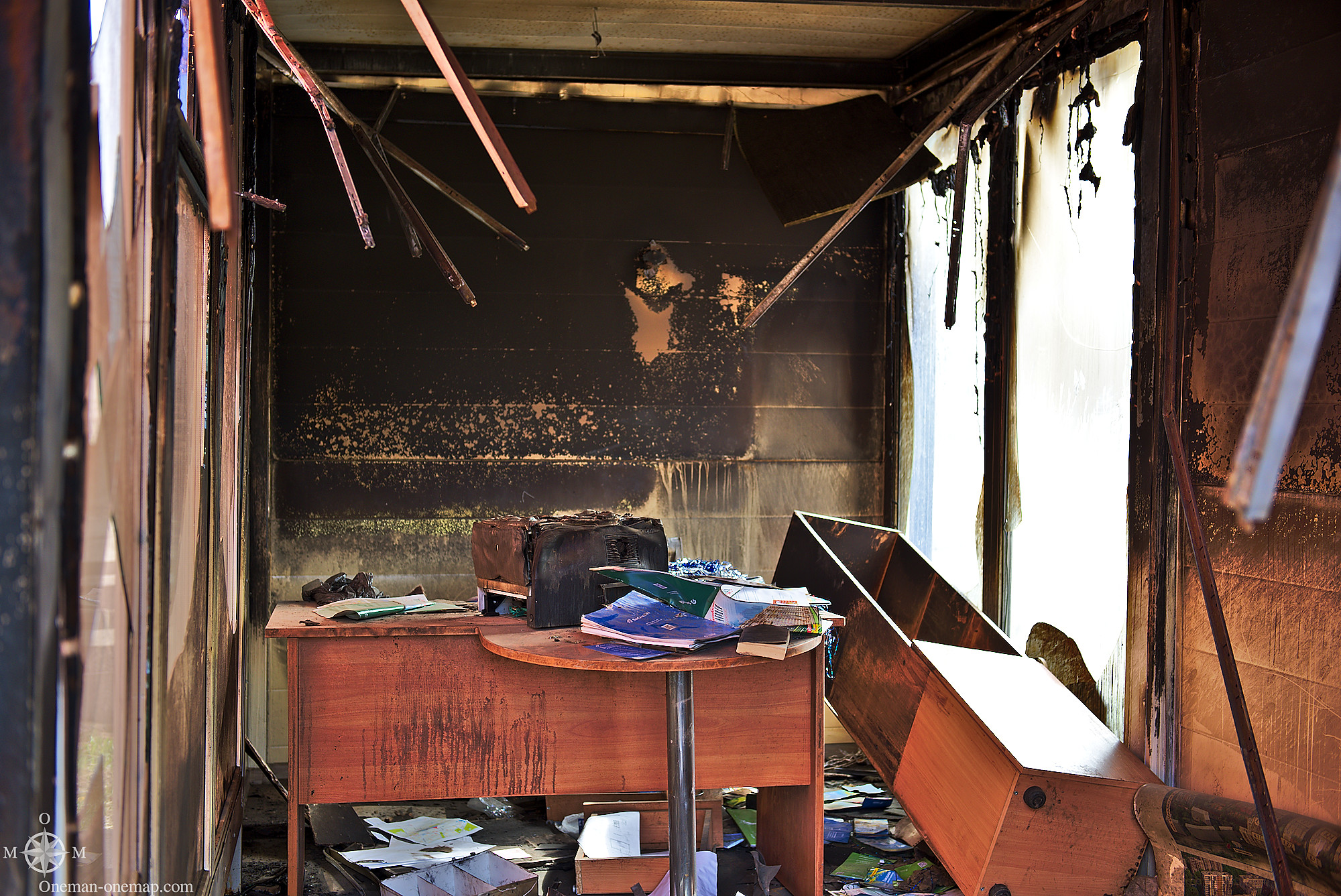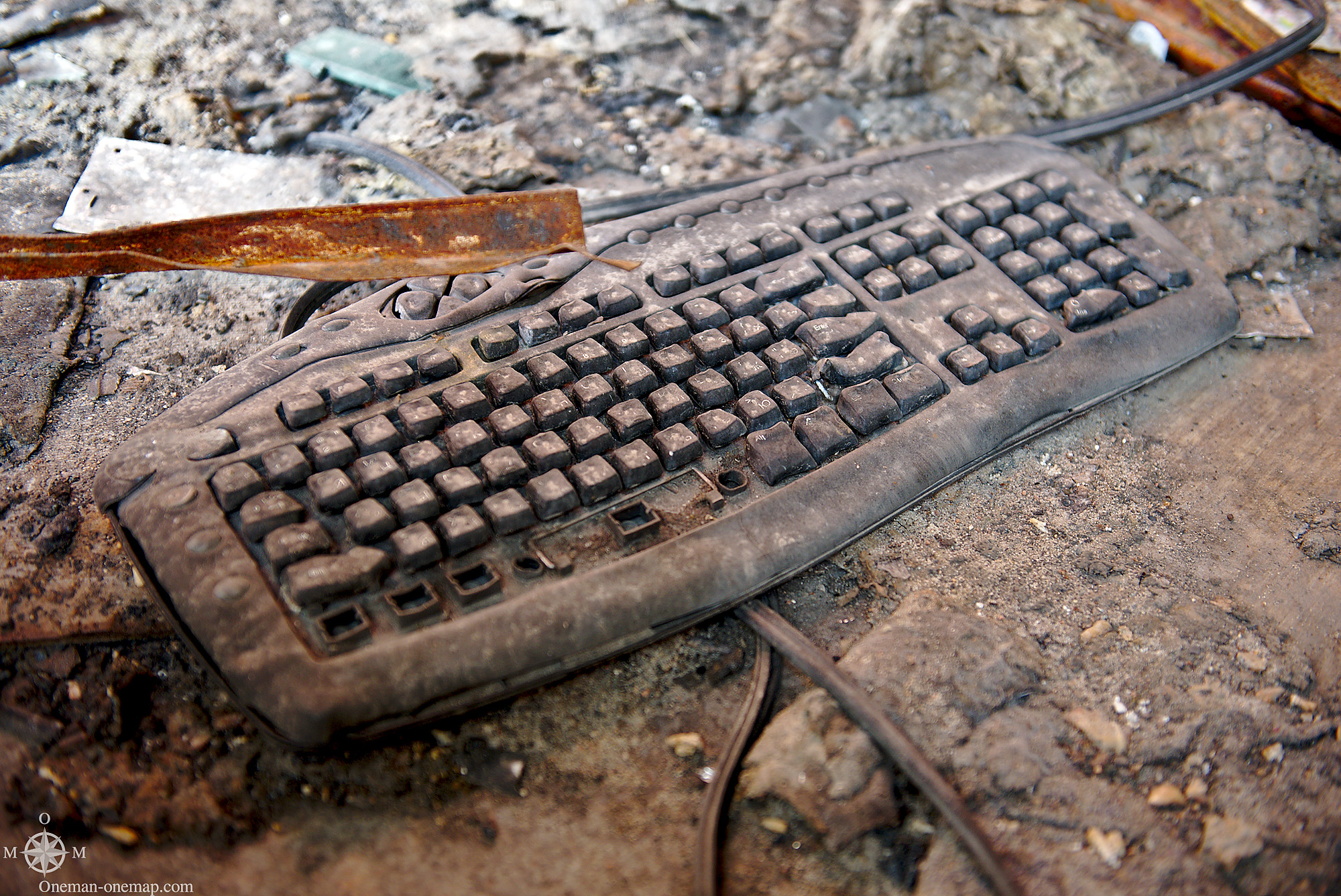 …or one of the employees finally had it with the printer, which is something I could fully understand 😉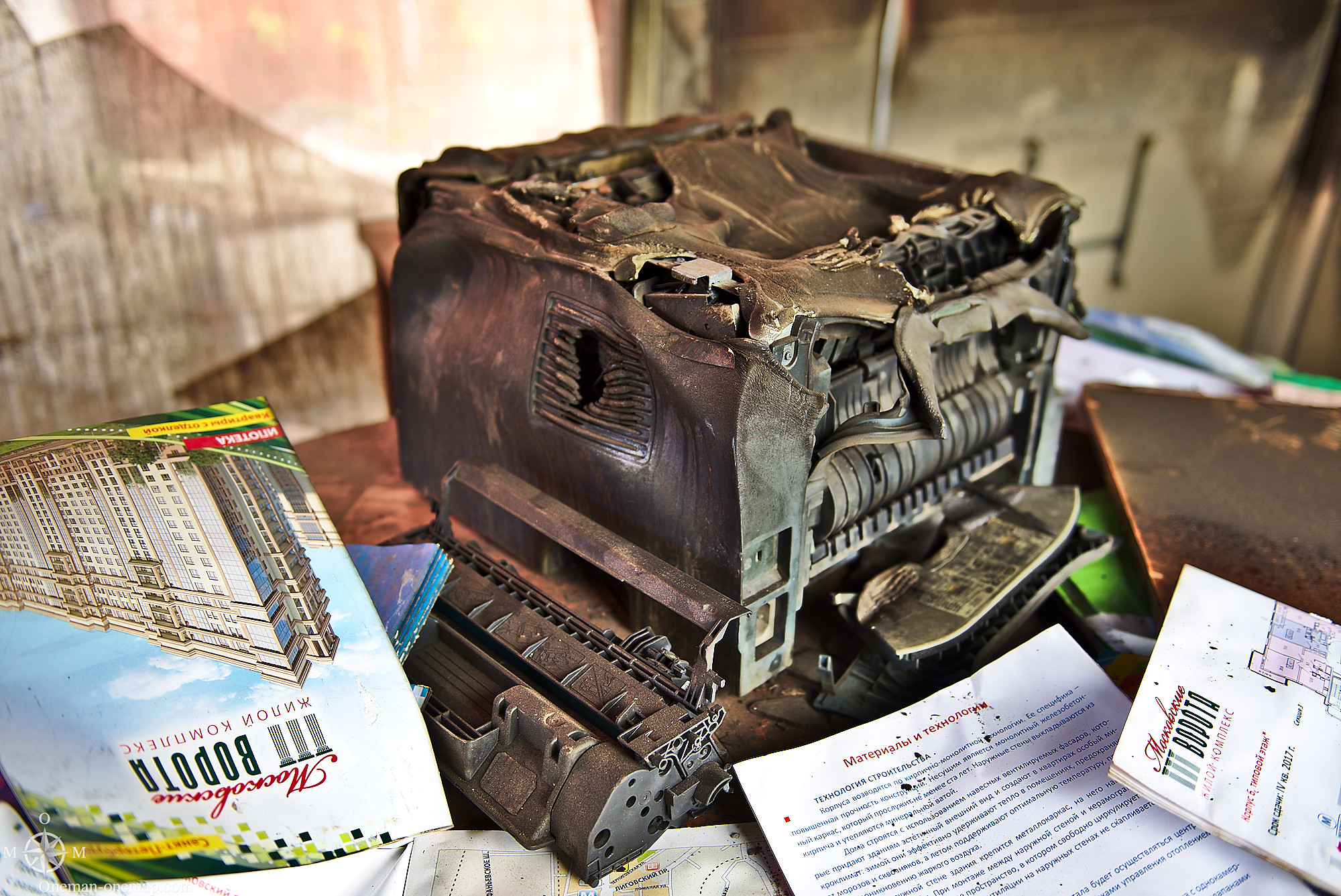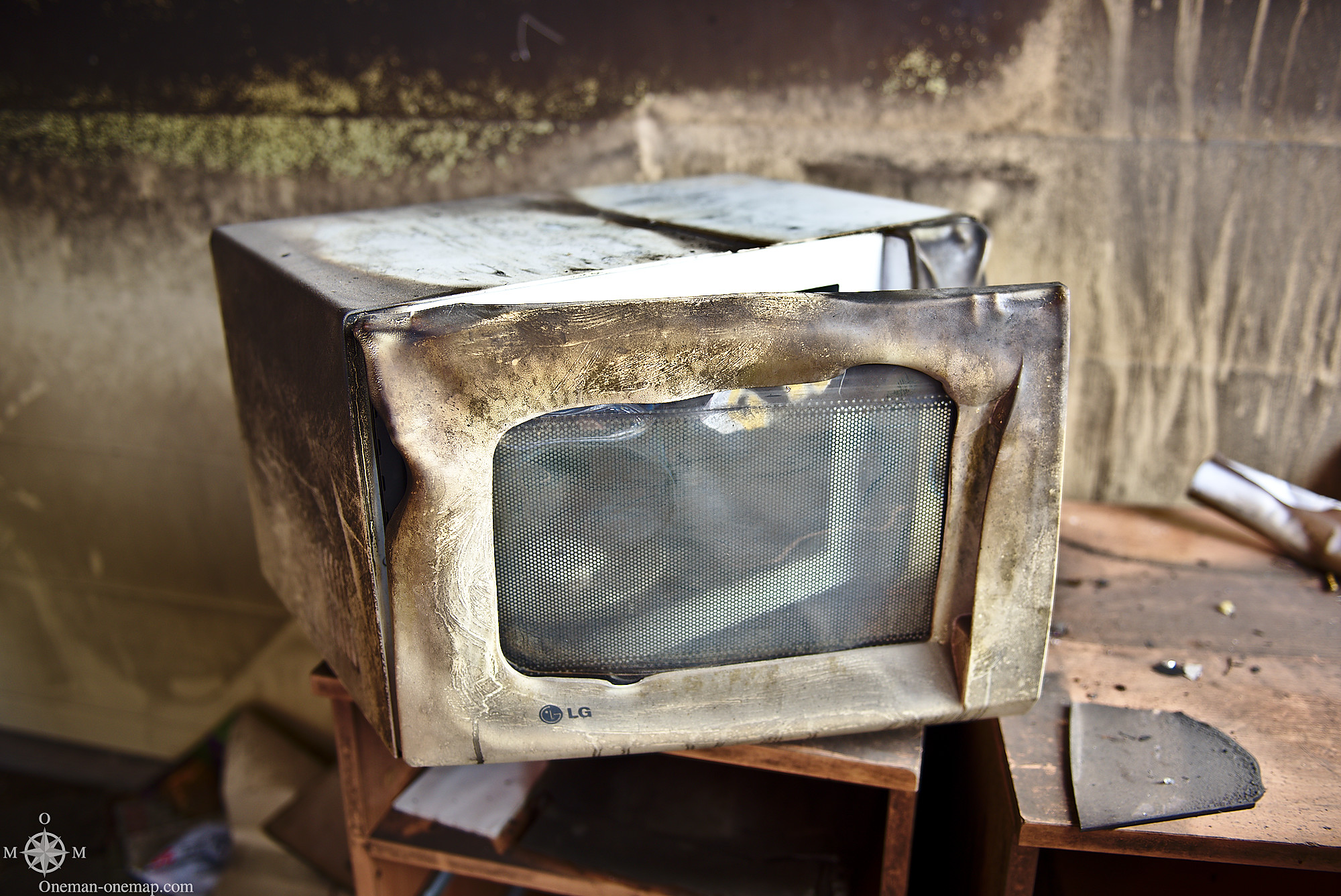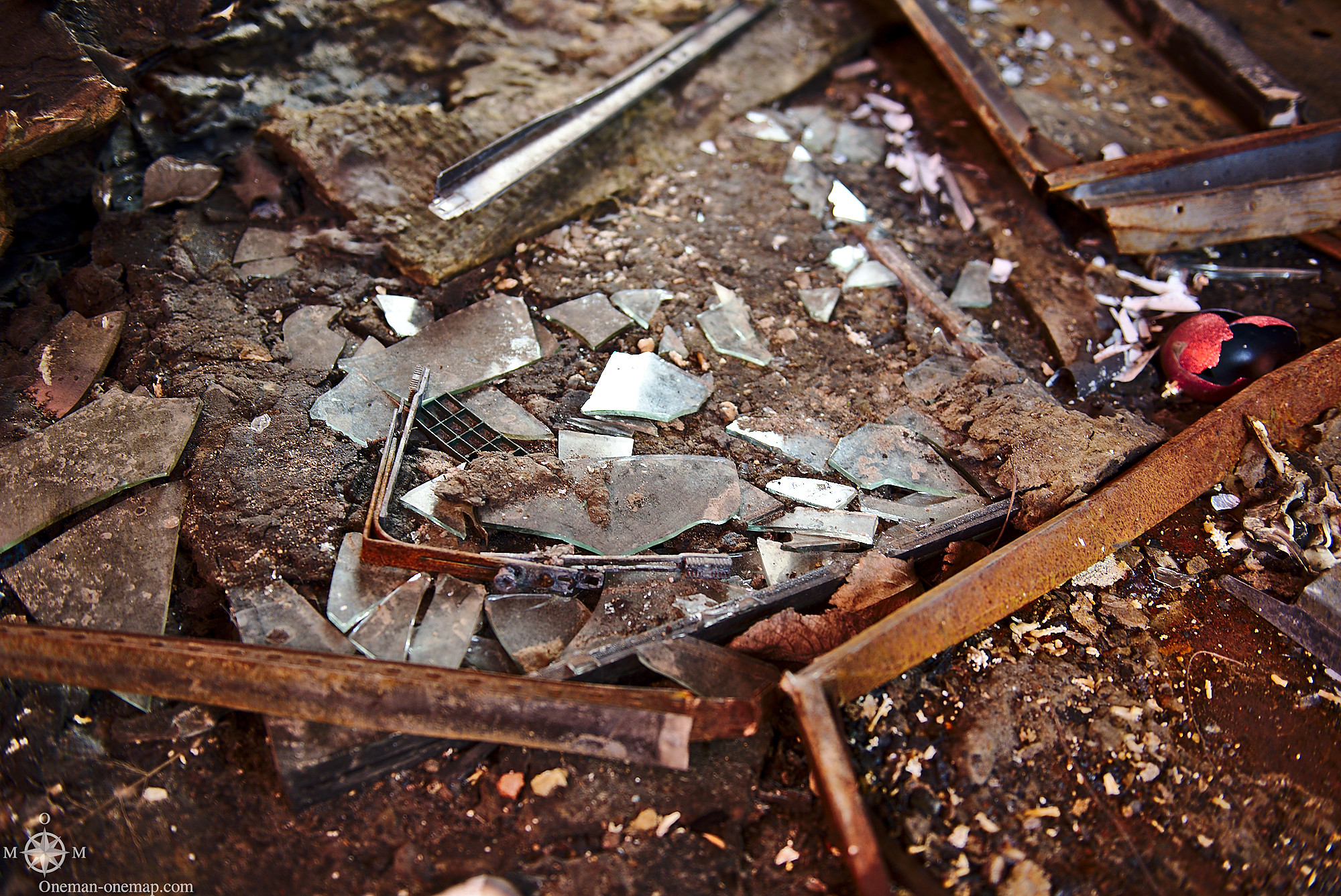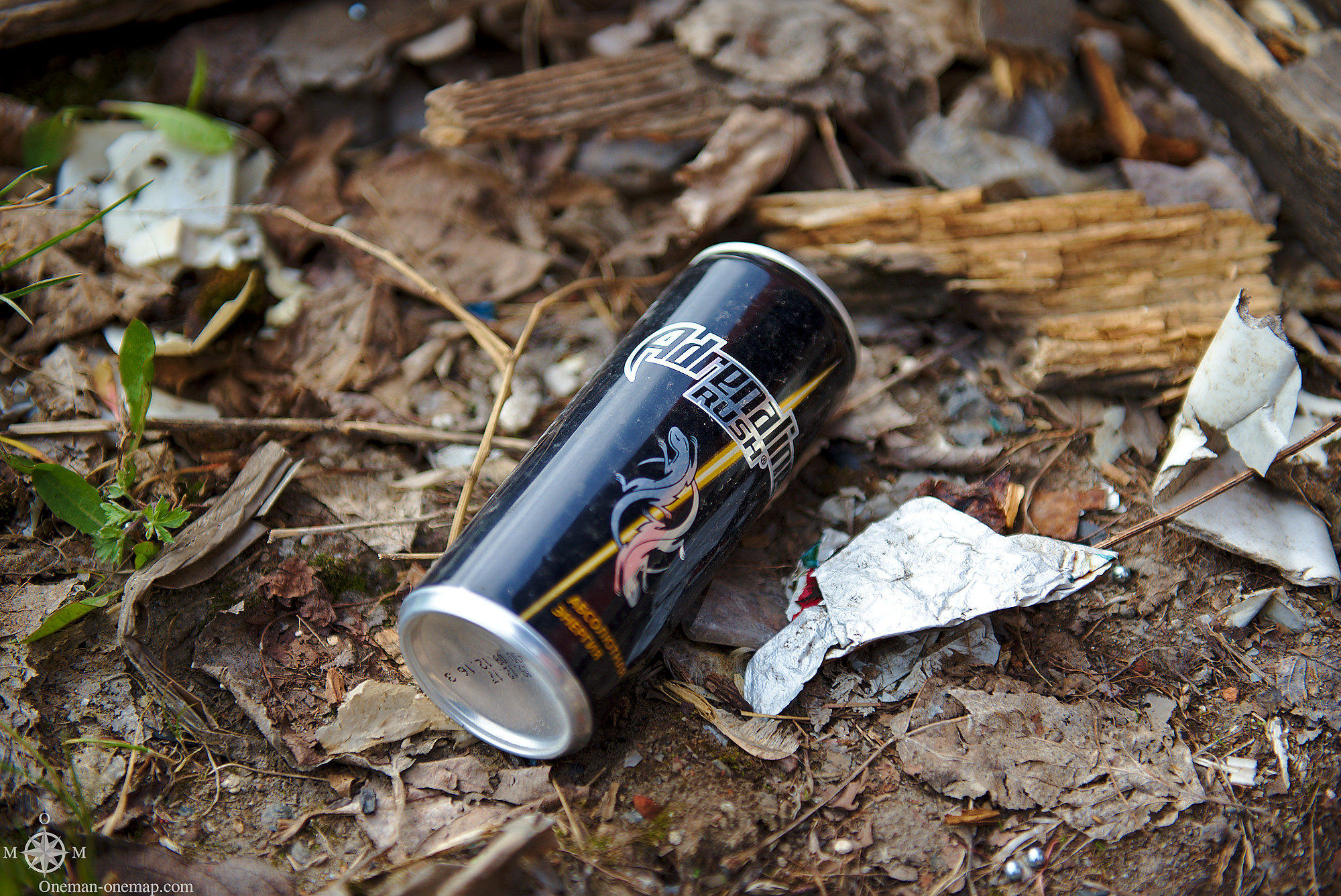 The Unfinished Building
Close to the house and the container I found my way into the remains of a small unfinished building. I think it would been used as an office space and not a residential home.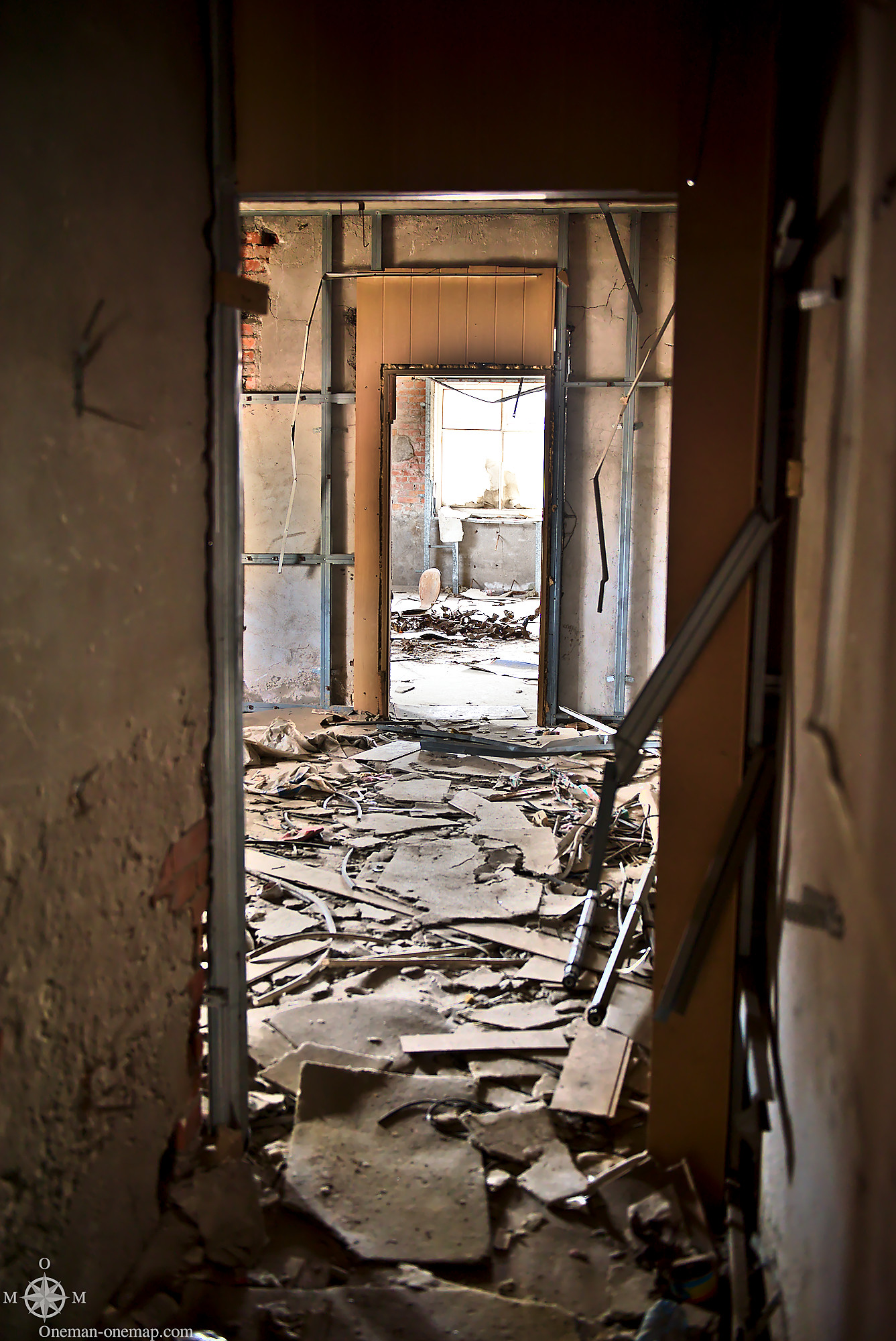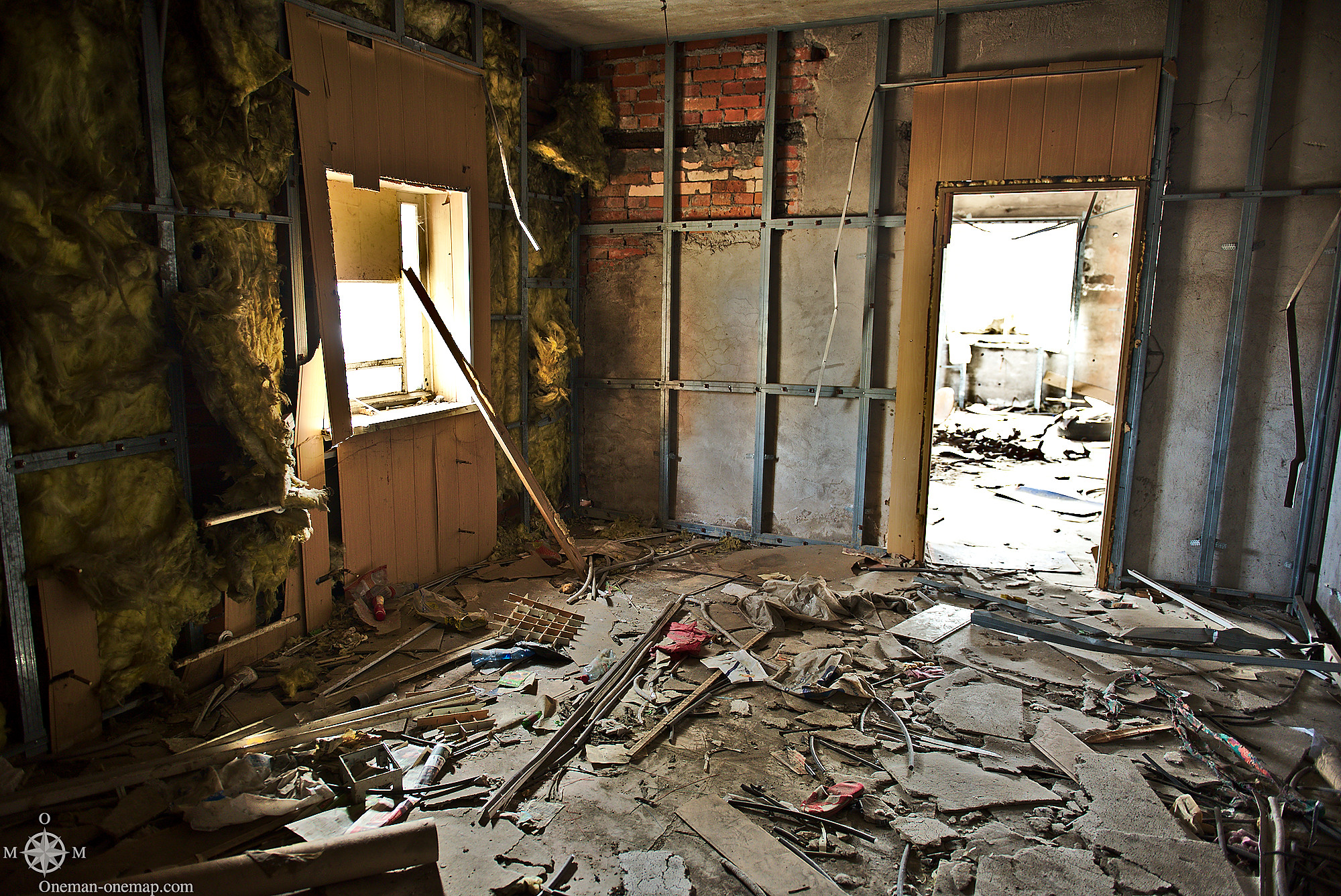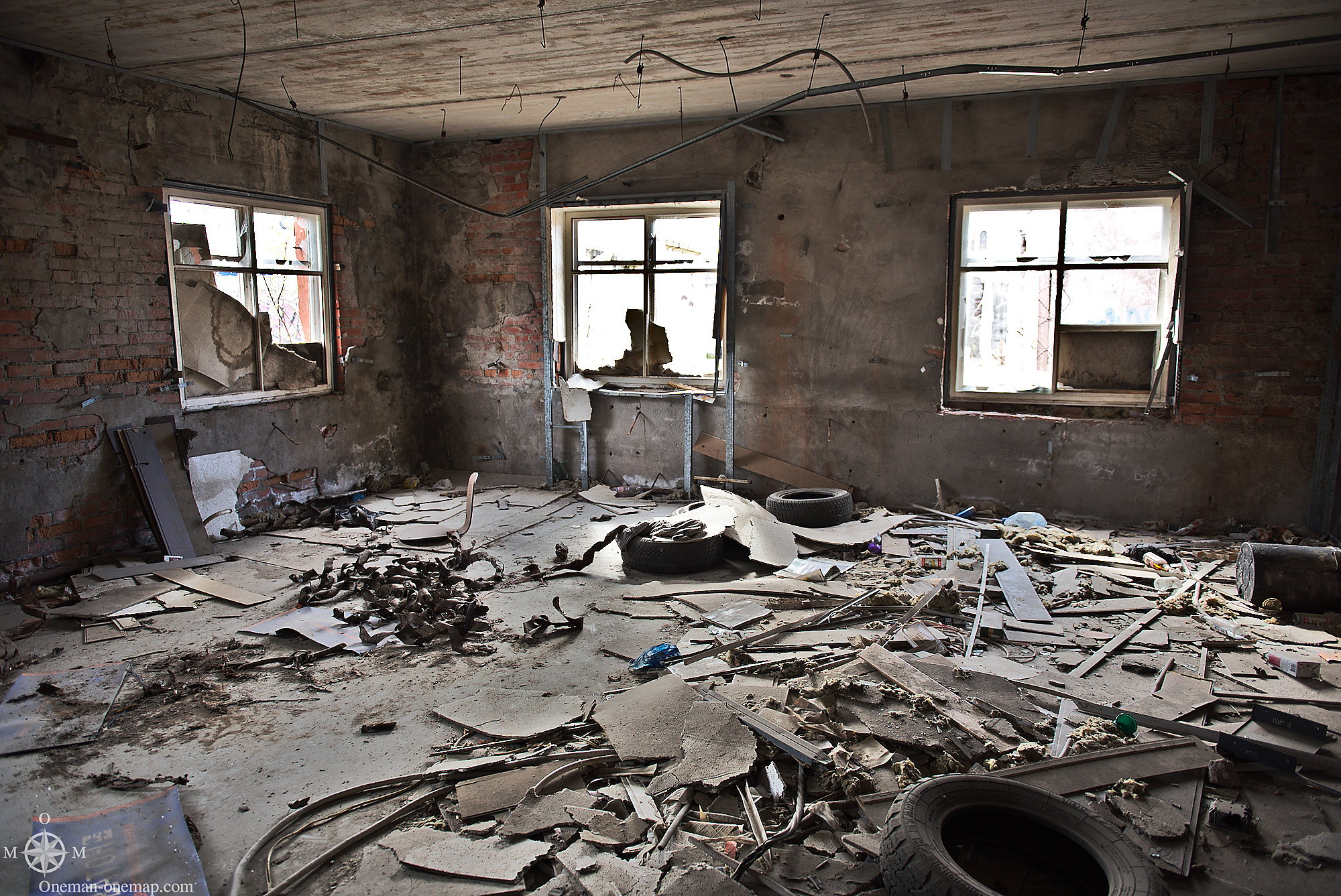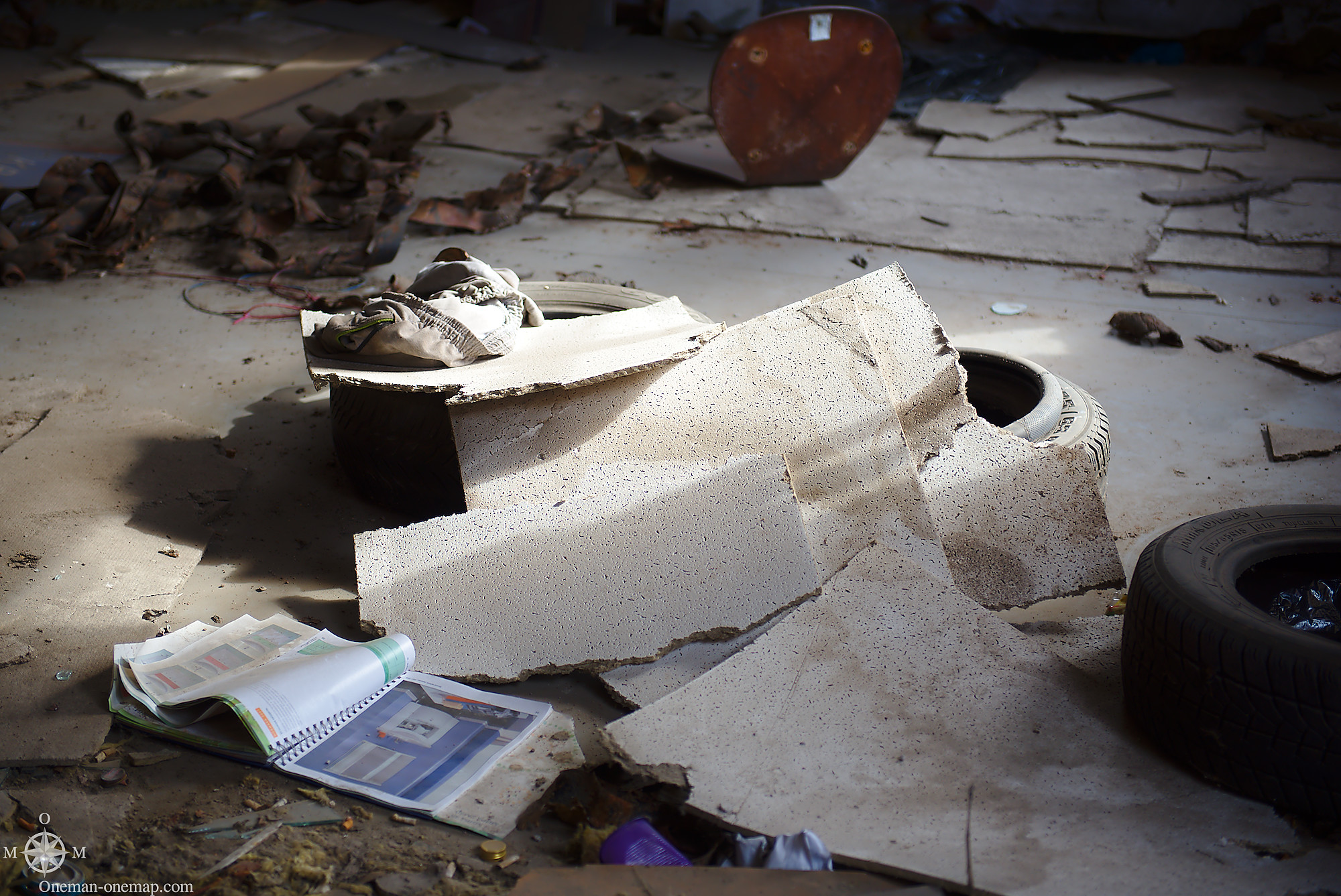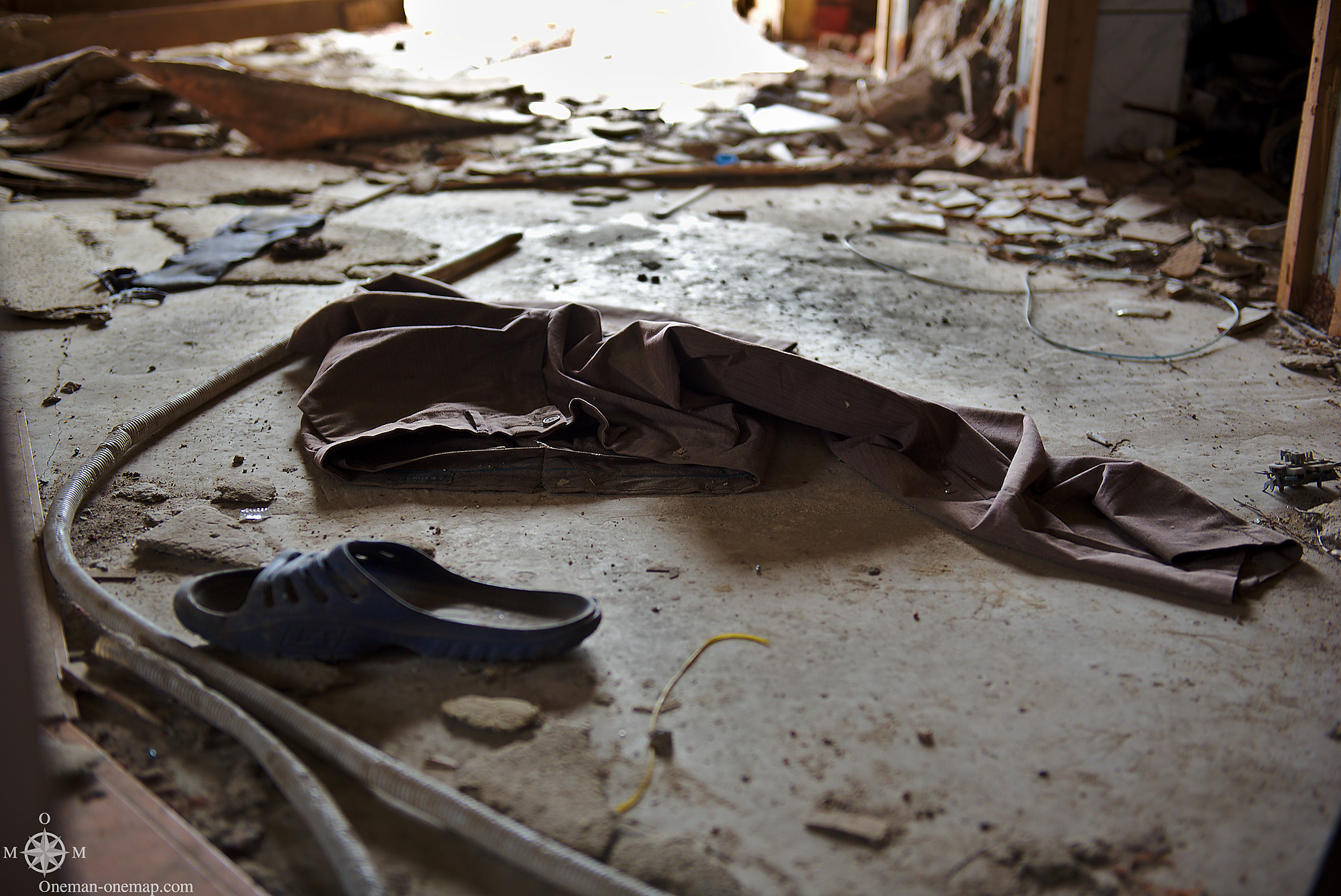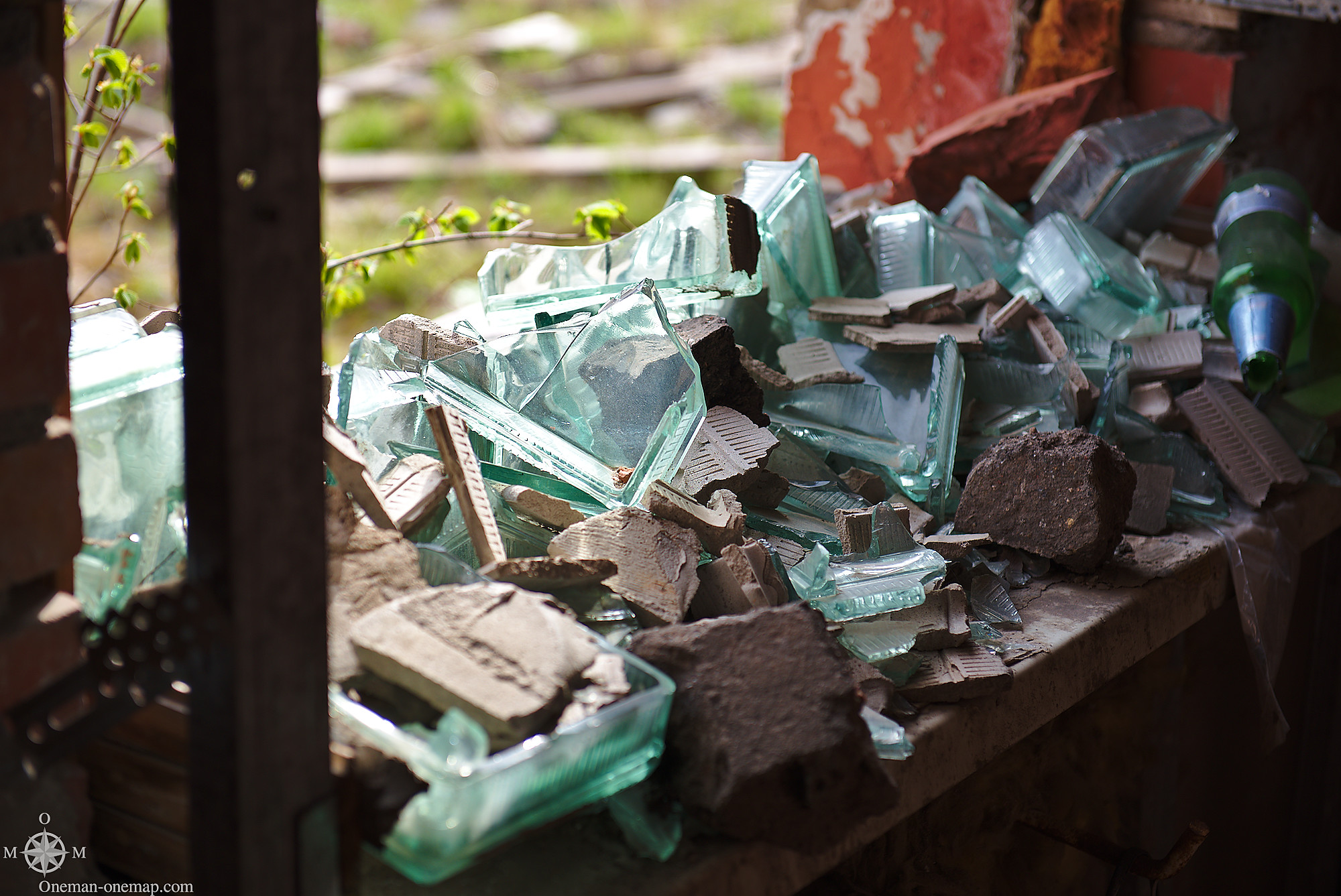 But you could also find something interesting in the middle of the city, right at the waterside!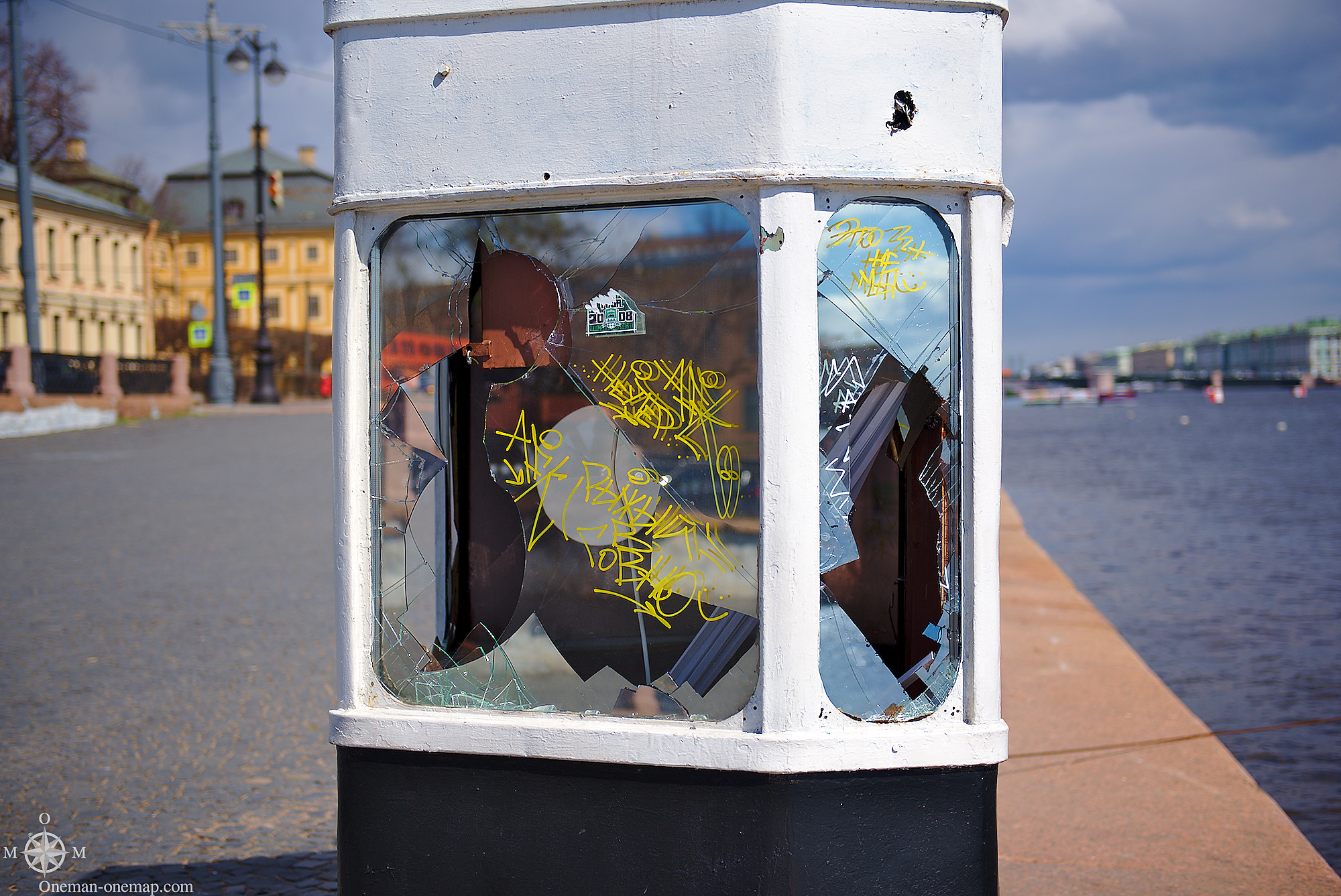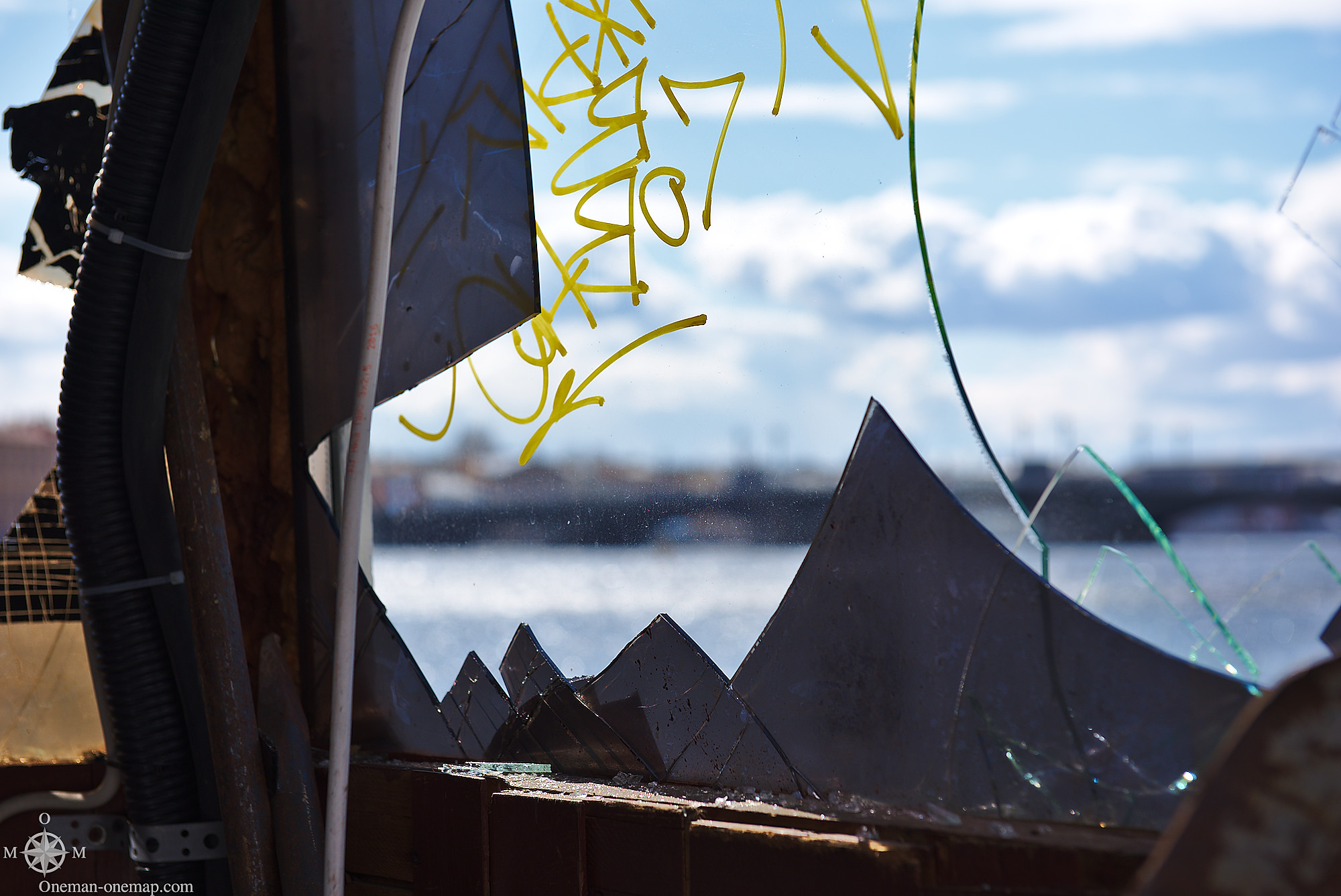 I wonder what I would have found on the other side of this door…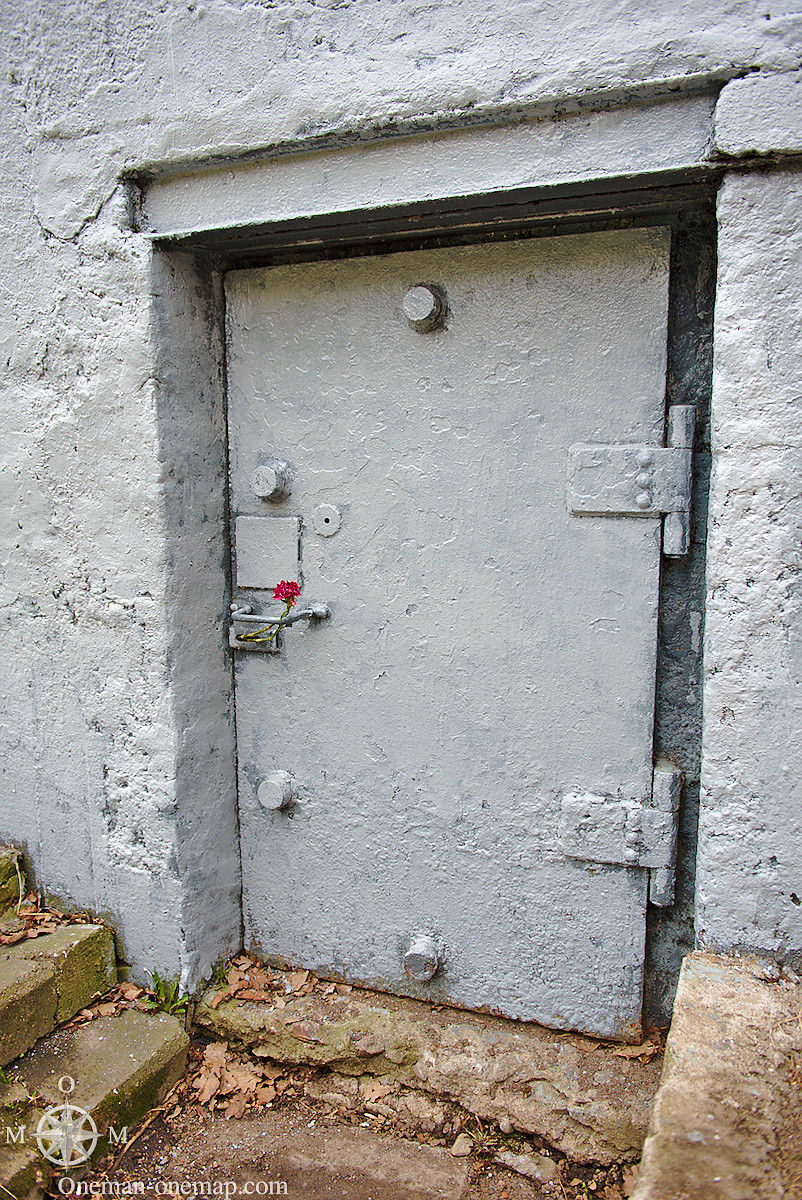 Today I say goodbye with a panorama shot taken from the hotel room balcony again, this time it was taken at 10:30 PM. All the sunlight was really starting to mess with my sleep pattern…

This post was written by Simon for One Man, One Map. The original can be found here. All rights reserved.