What do you do when the sky is gray all the time, it's raining, and your mood isn't at its best level? Right, you go to Godabang and pet a cat. Or about fifteen cats, because that's about the number of cats living in this Cat Cafè in Busan. The venue is located at the third floor of a building directly at Gwangbok Shopping Street (광복로문화패션거리) in Nampo, not too far from Jagalchi Market. You have to pay attention to see the sign, though, it doesn't really stick out from the rest of the chaos.
In contrary to the Animal Cafès in Seoul there were no other animals present, just cats. Which is sad, because we now know how well raccoons and cats go together… 😉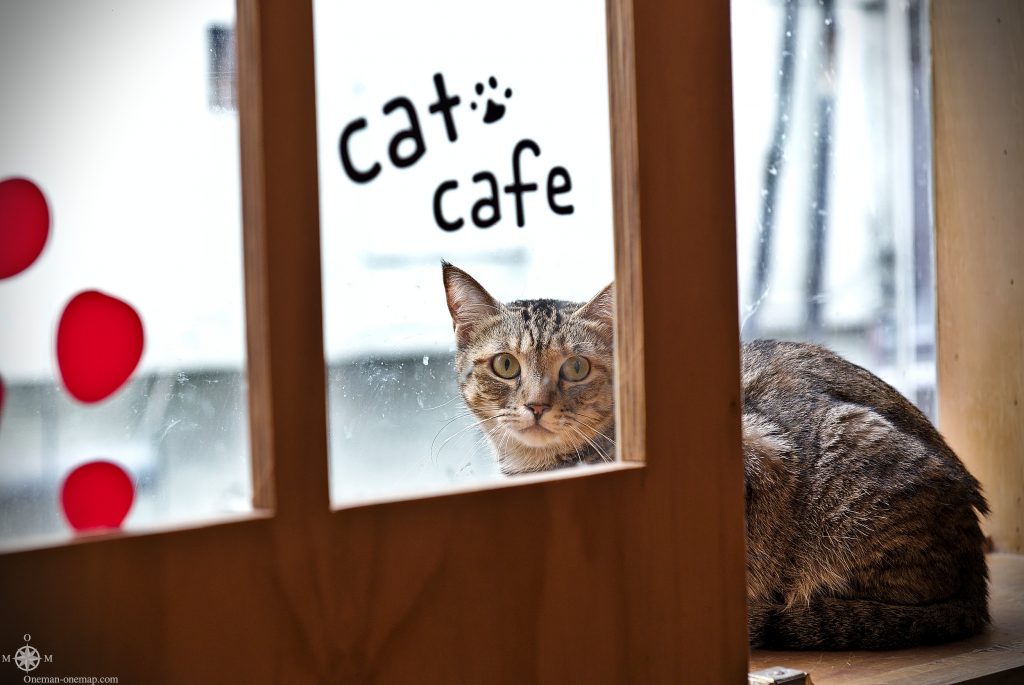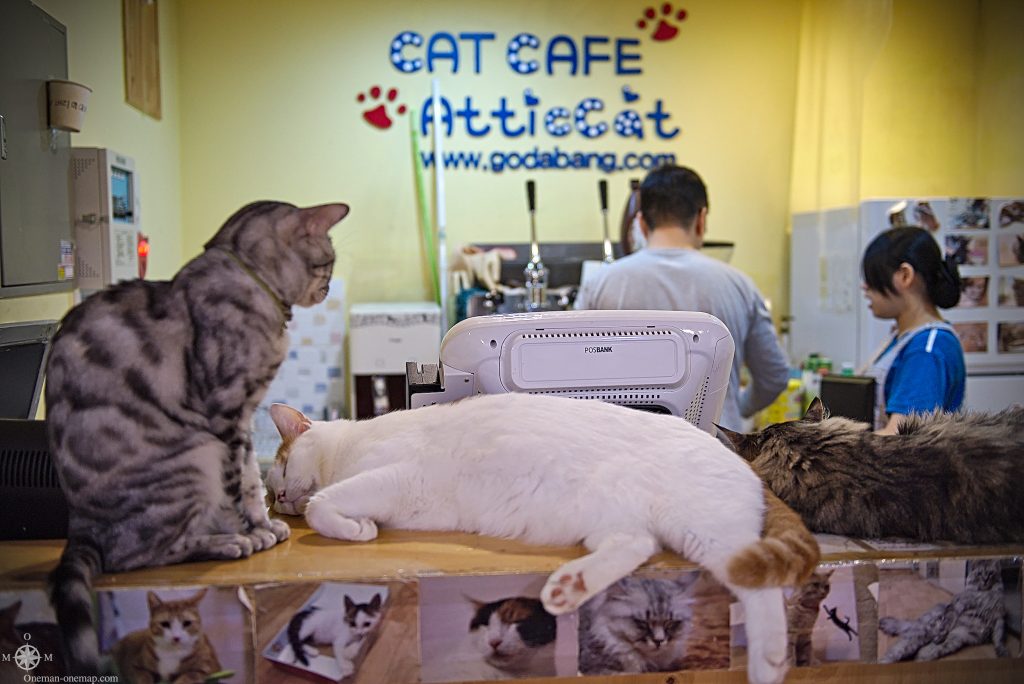 The entrance fee of about eight euros included a drink. Naturally the cats were not allowed to enter into the kitchen, but every last millimeter at the border was occupied…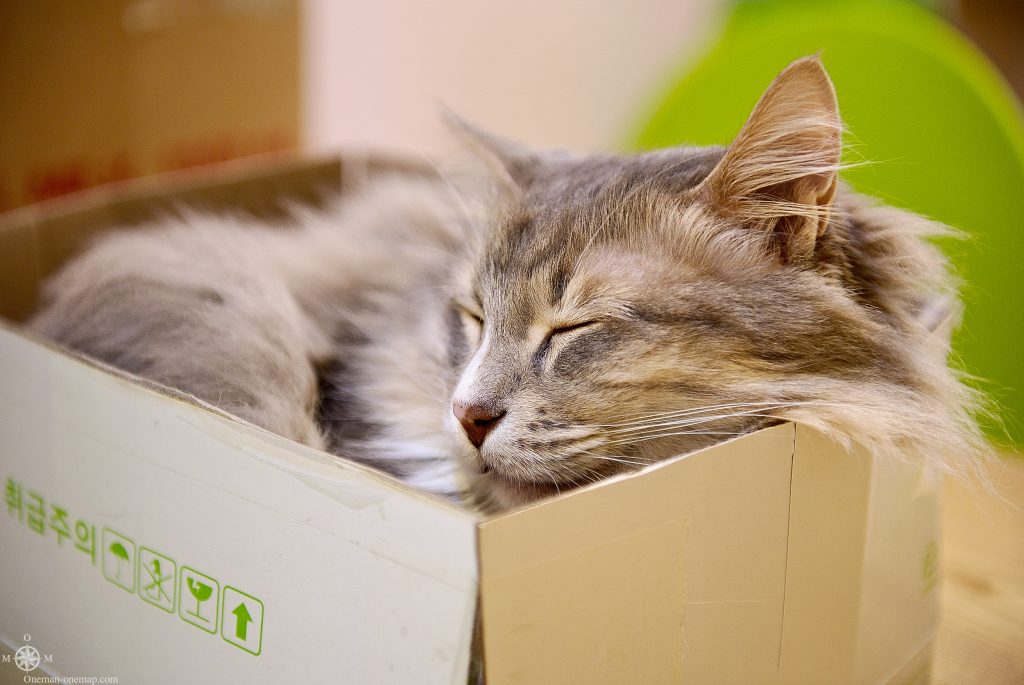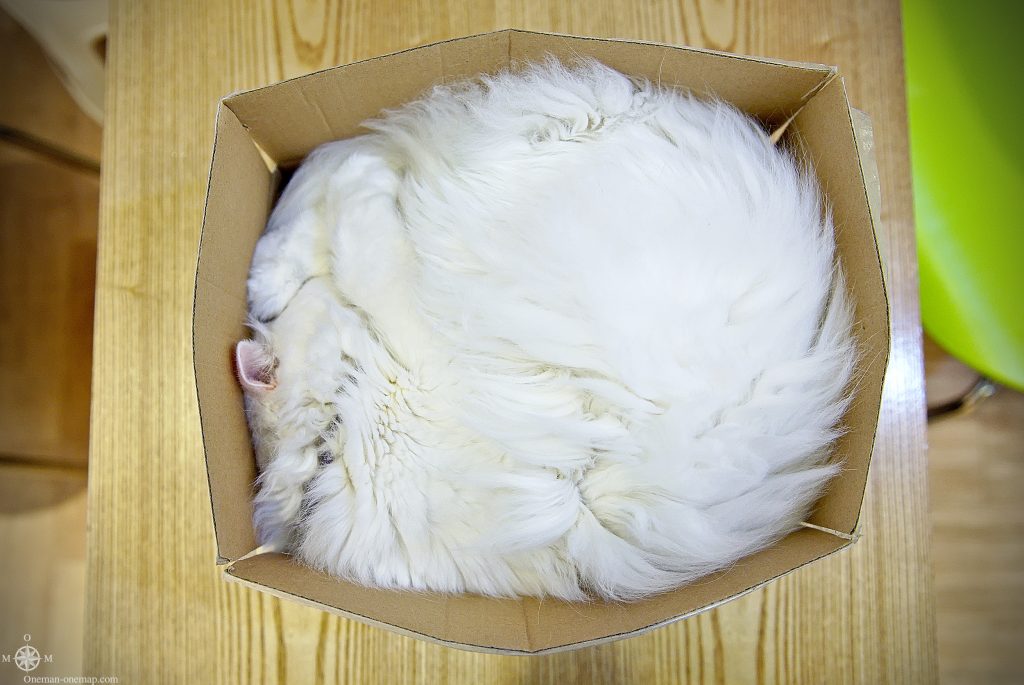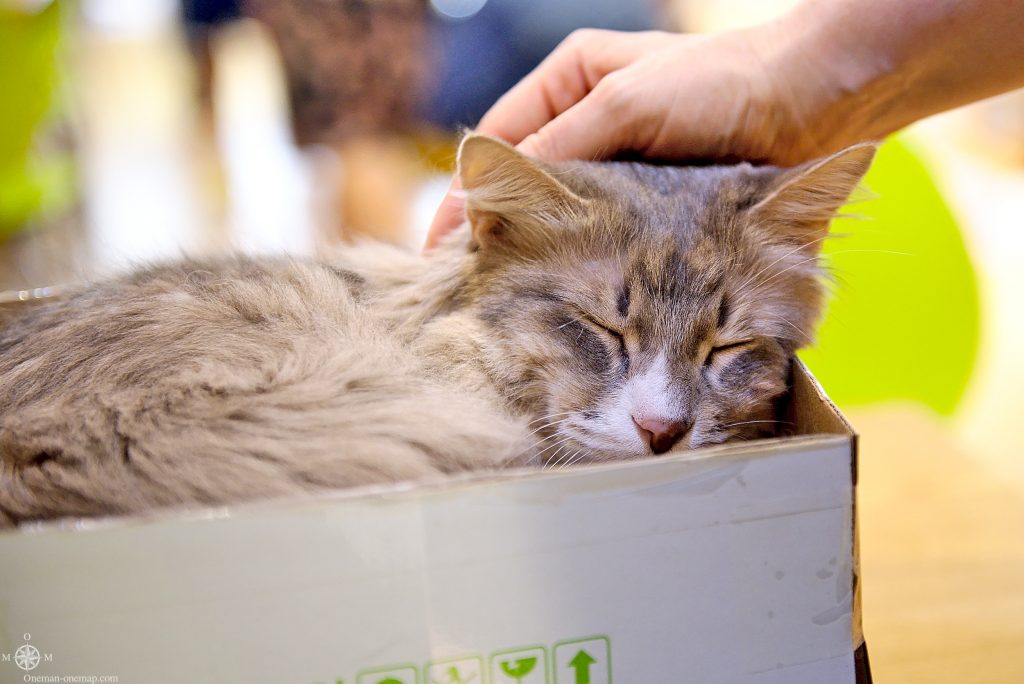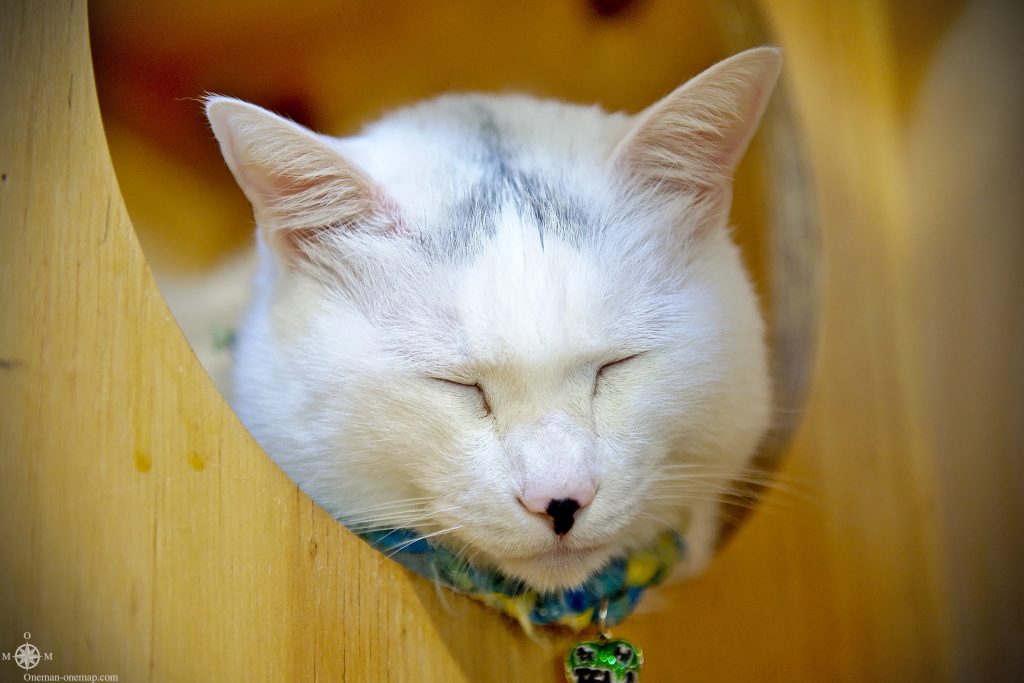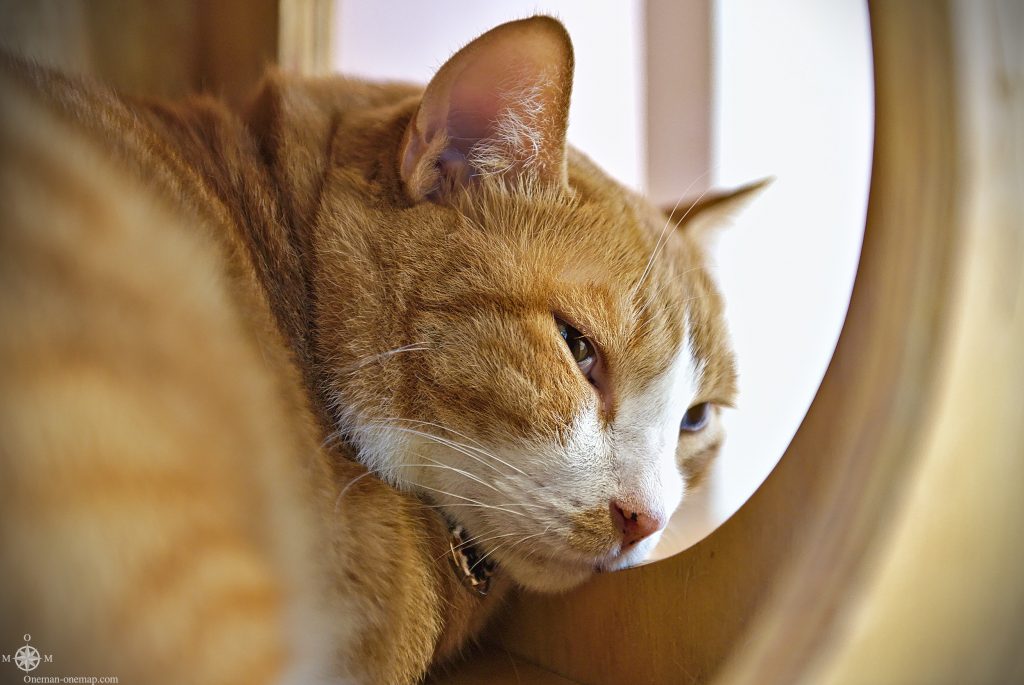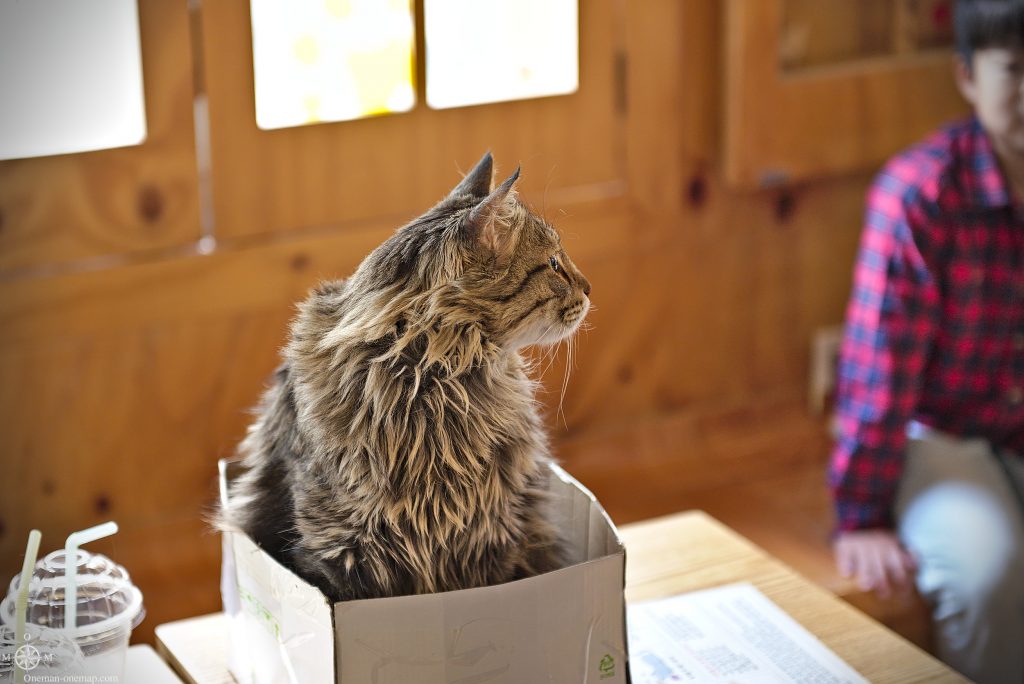 The resident cats didn't seem to have a hard time, on the contrary. There were enough possibilities to avoid the human visitors, the cat toilet was in a small, isolated room, and there were as many cardboard boxes and sleeping boxes as any cat could ever want.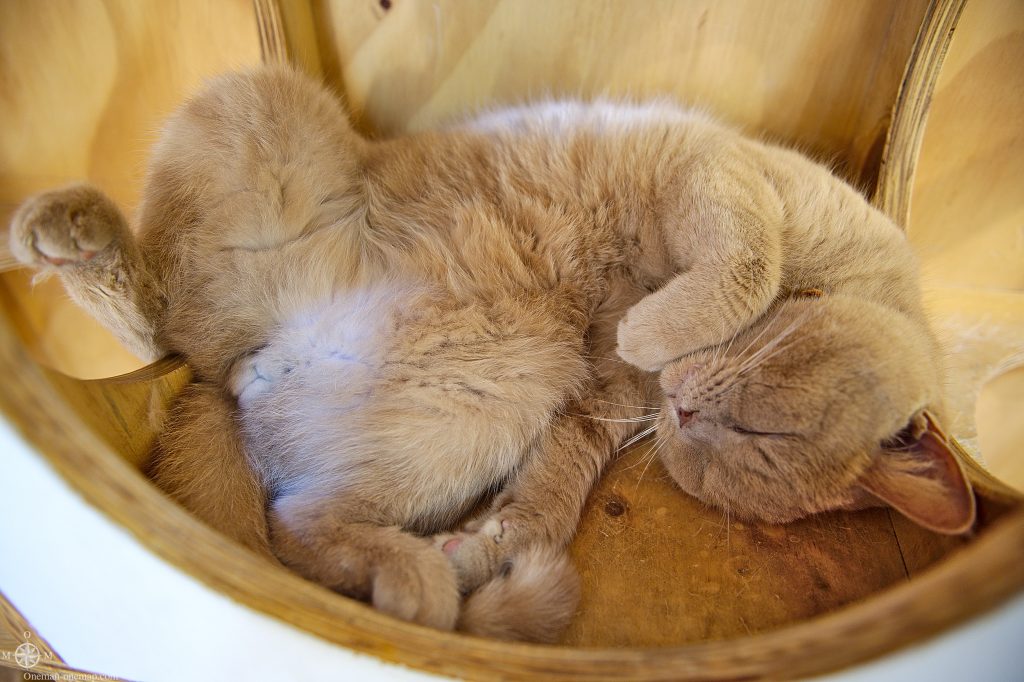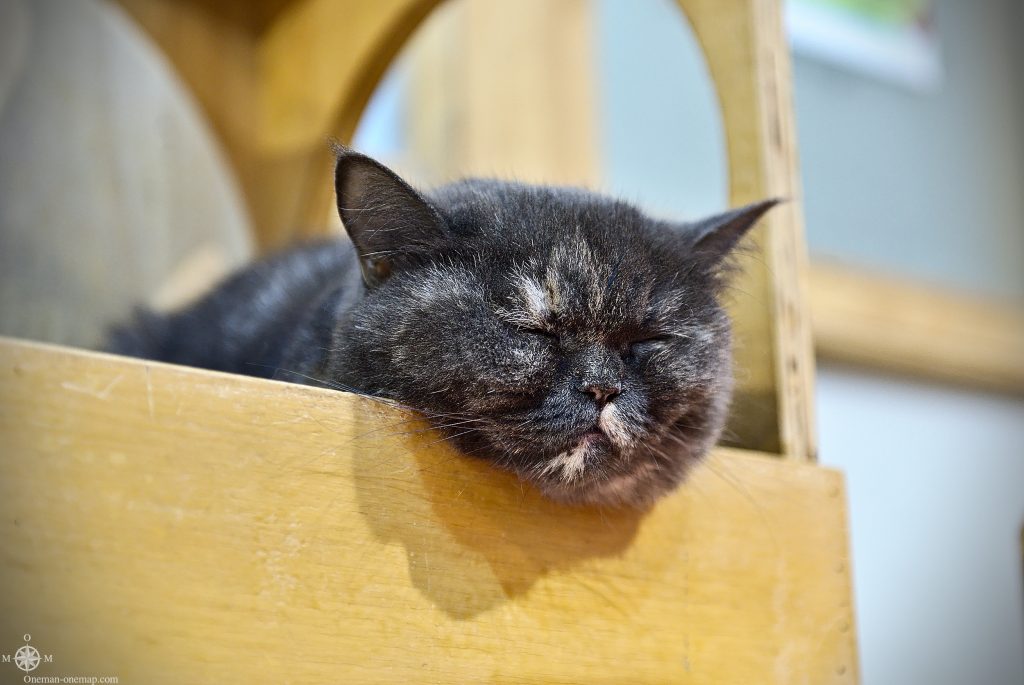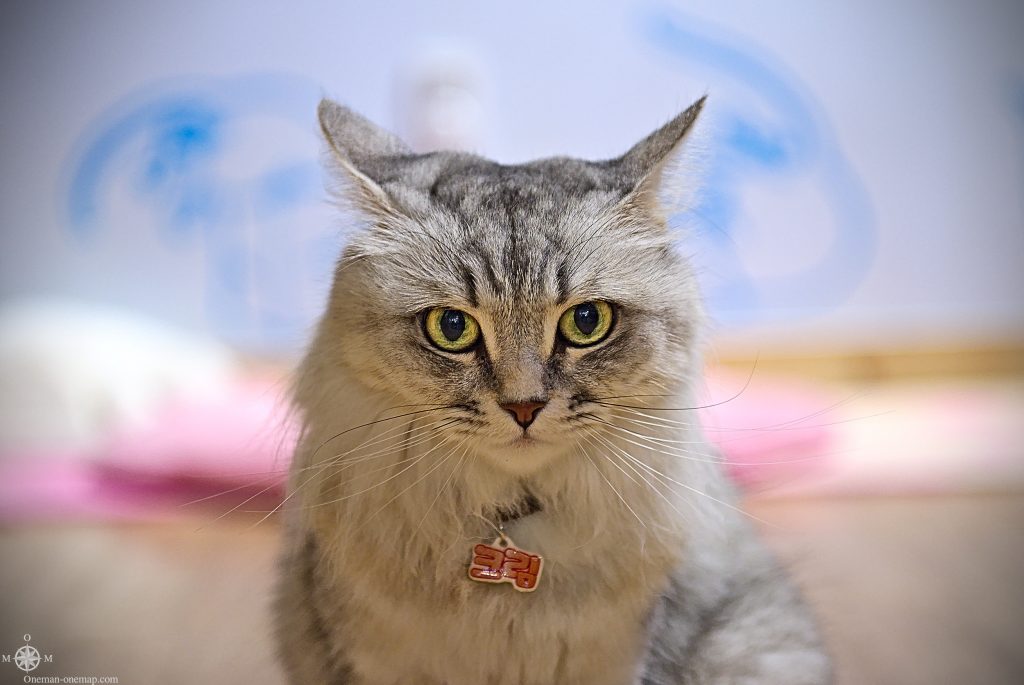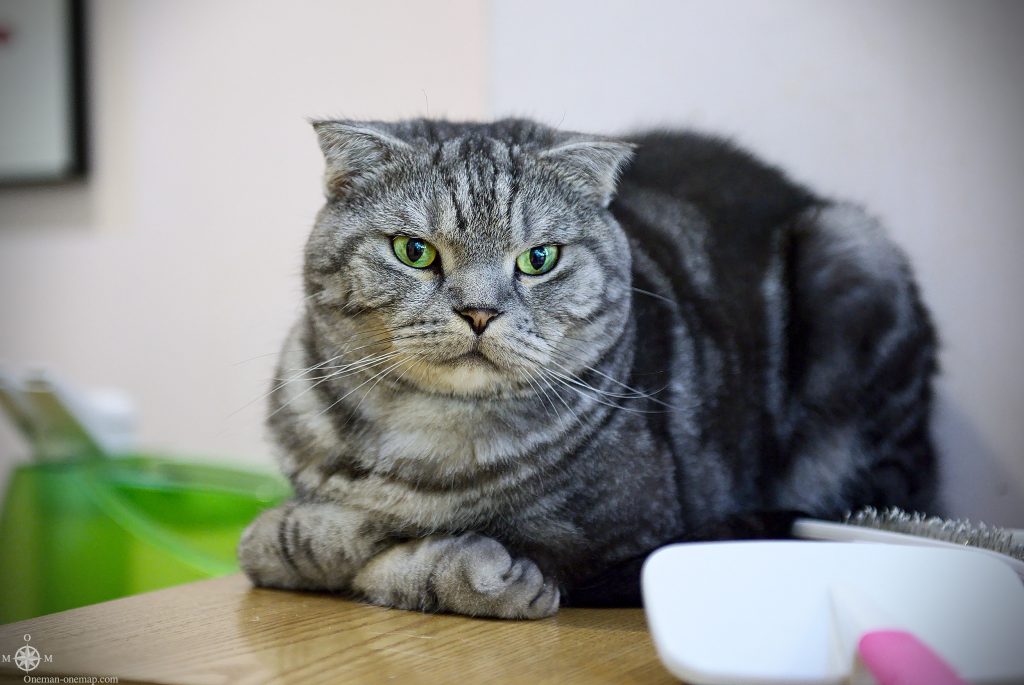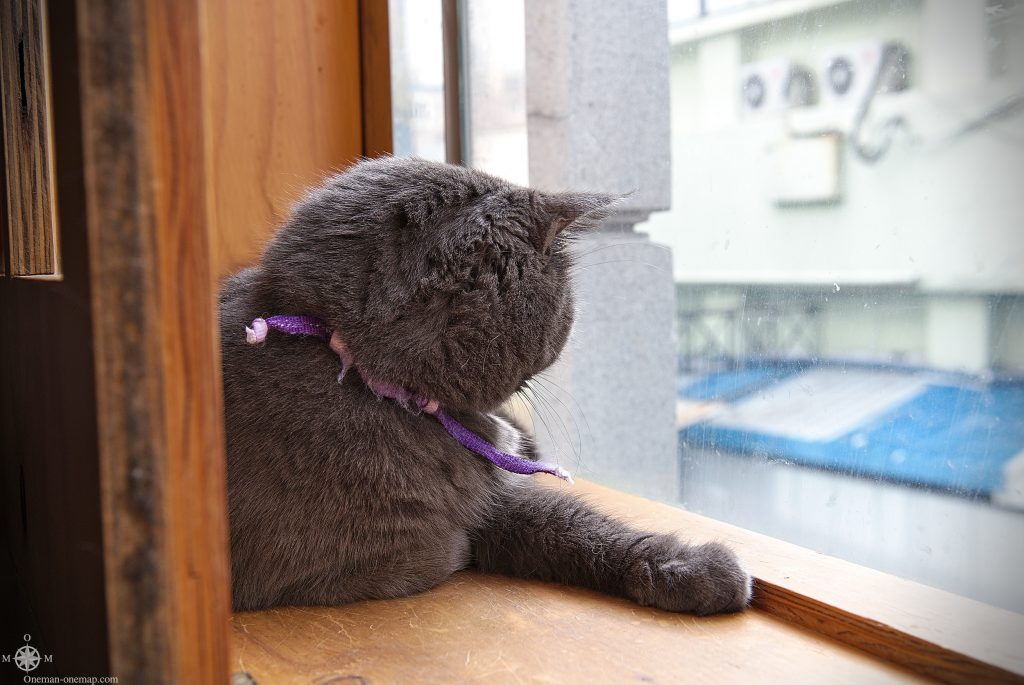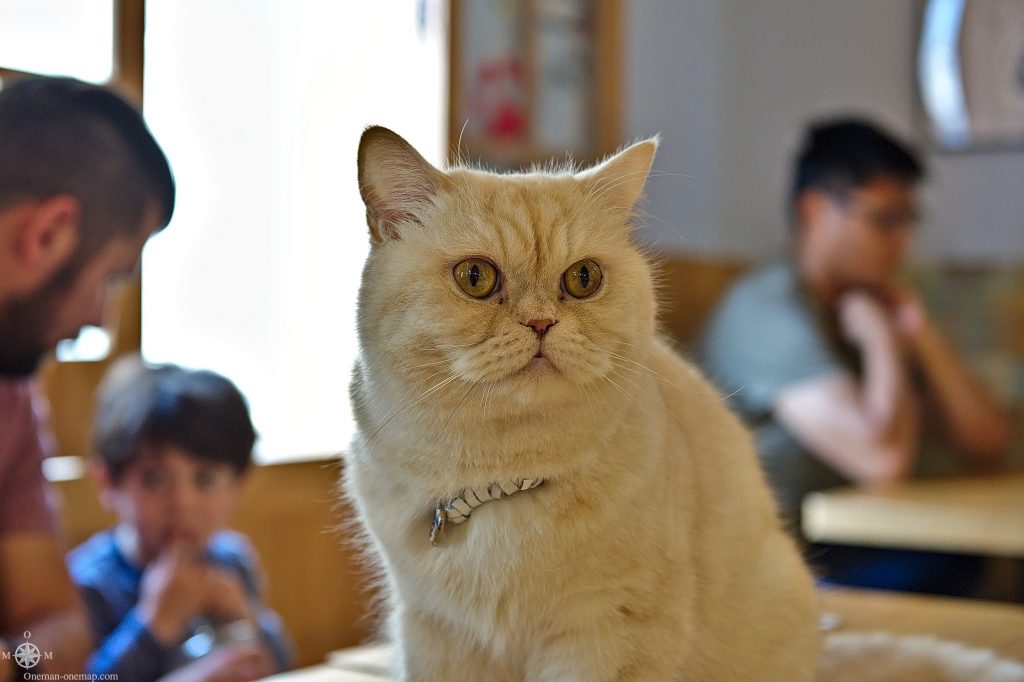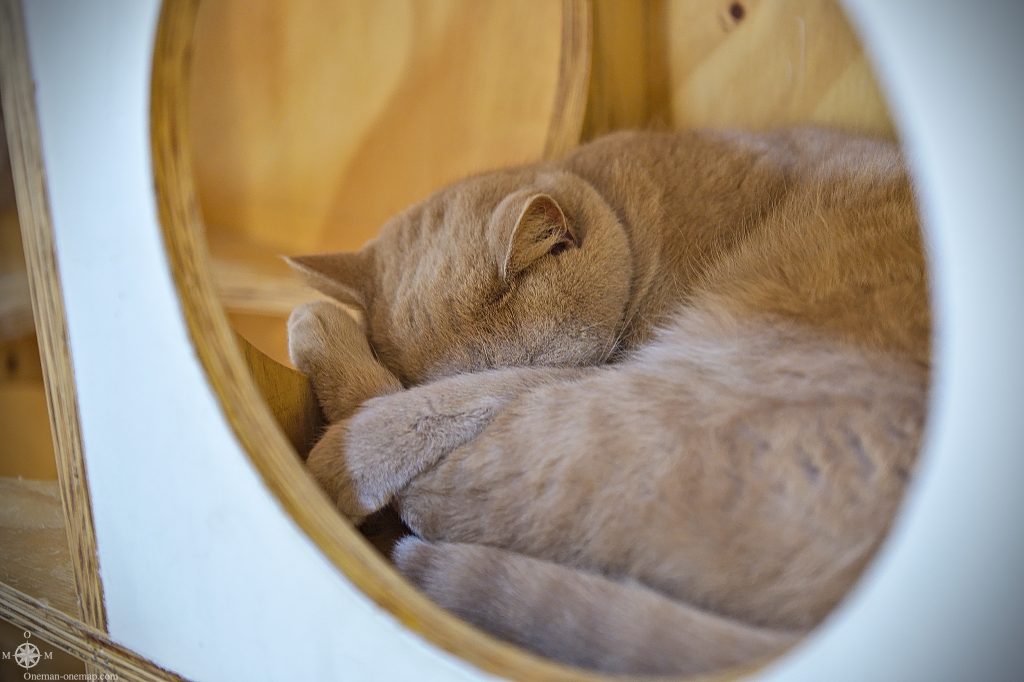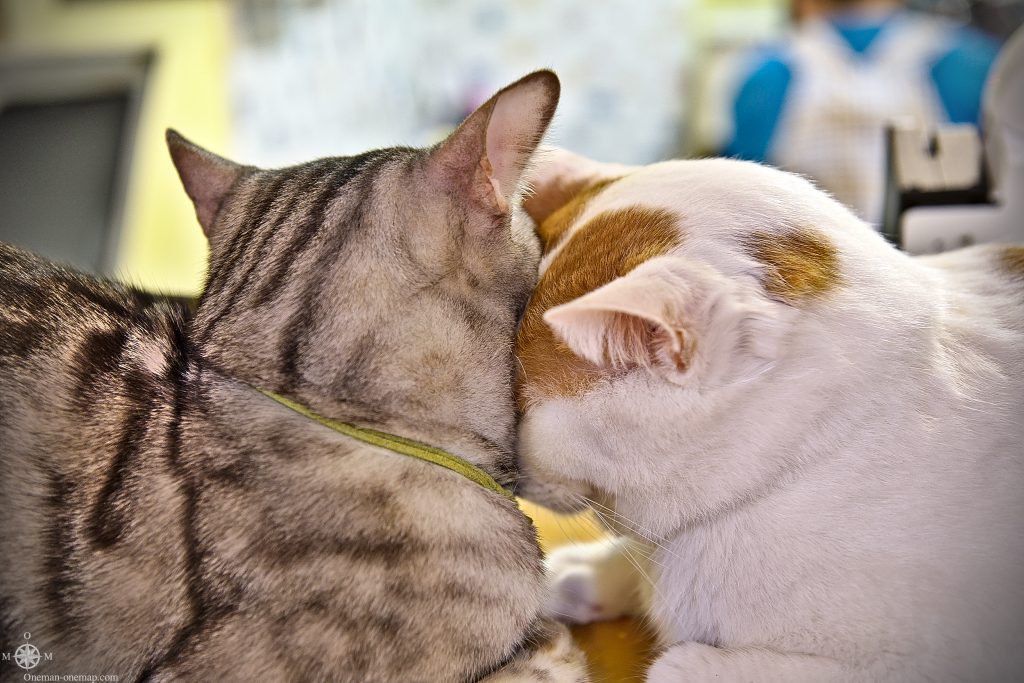 Definitely a place where you you can enjoy spending your time!
Jagalchi Market
Actually Jagalchi Market is just the market hall at the waterfront, but the whole are is made up of fish and seafood restaurants and shops. Everything you can eat or buy here was still in the sea the same morning.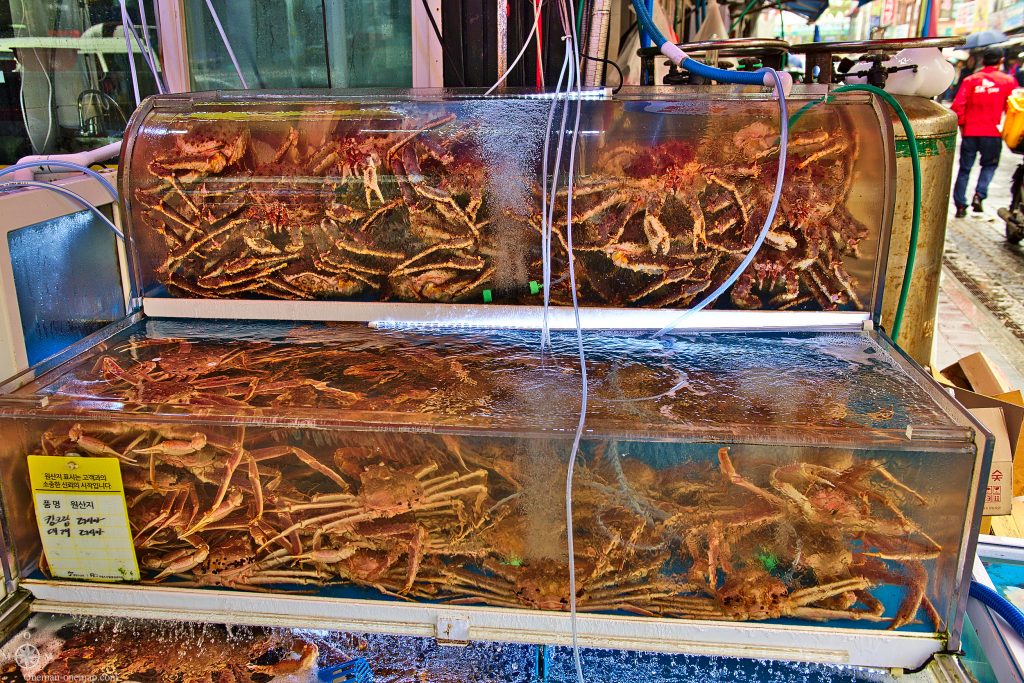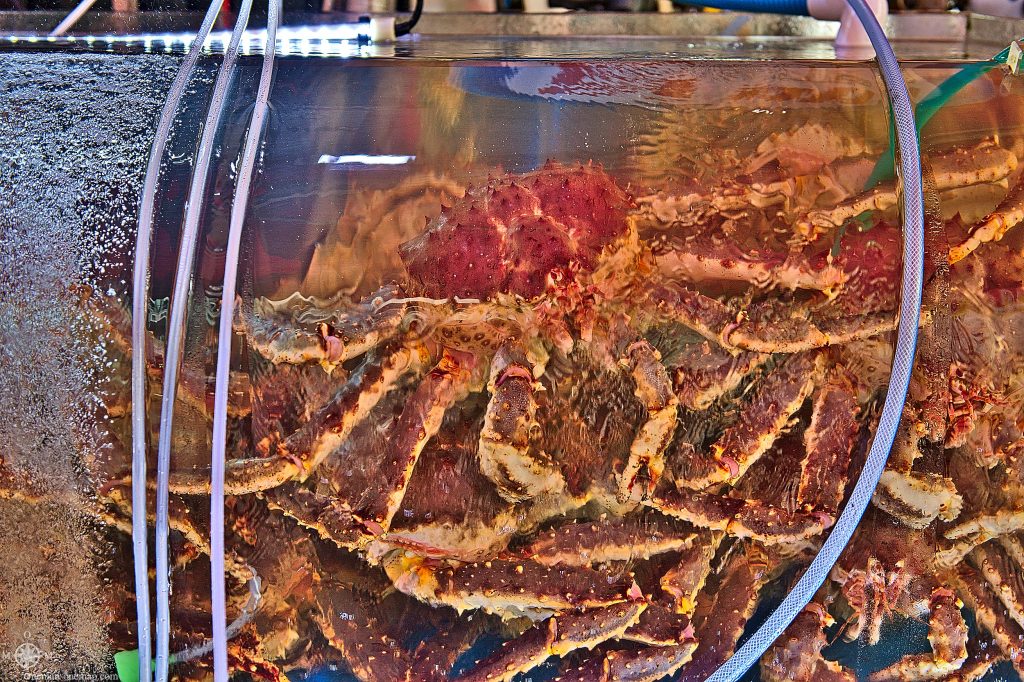 Merchants sell the catch of the day on the ground floor, the first floor houses many restaurants. Some of the cooks have already been visited by TV cooks like Gordon Ramsay or Anthony Bourdain!
The building also houses a hostel with a roof terrace. I didn't really try to find out what the smell was like up there, and if you fall out of your bed when the fishermen start unloading at five in the morning 😉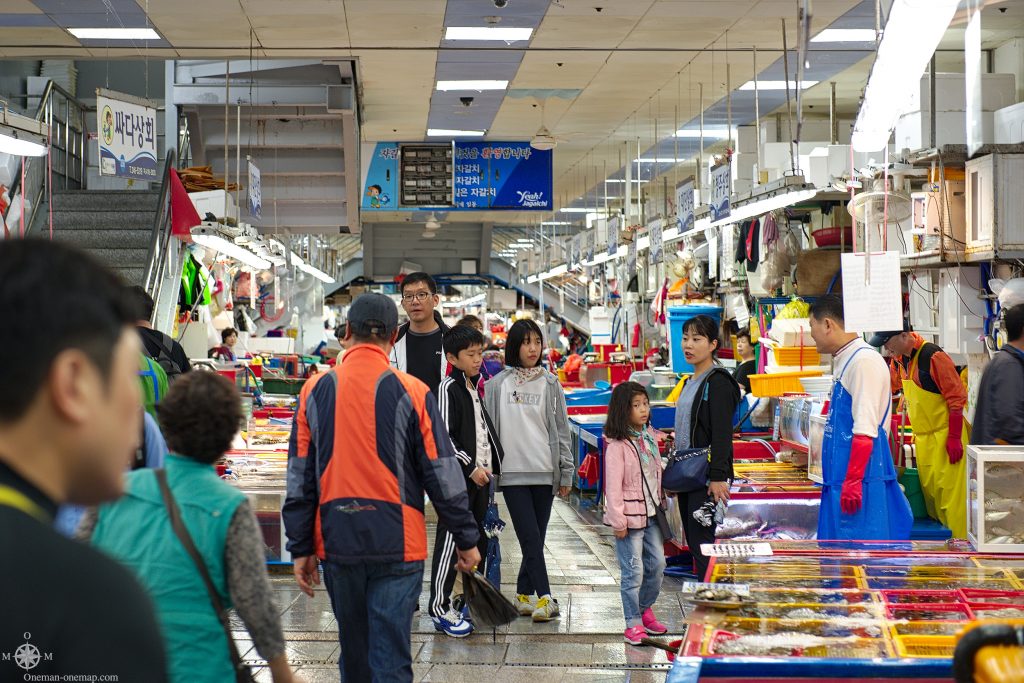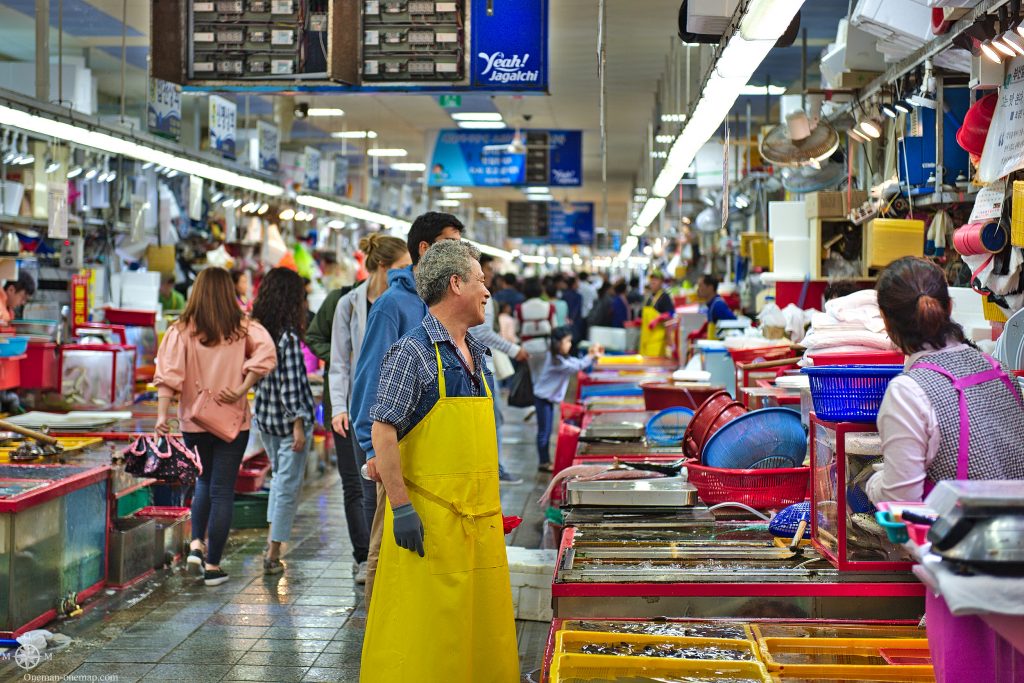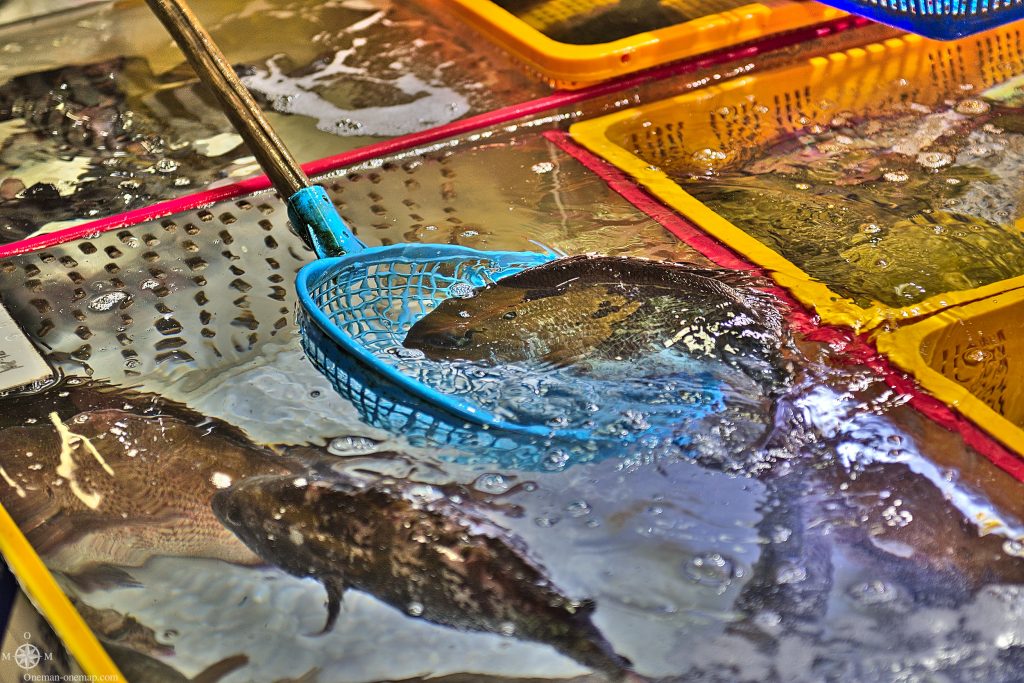 I have literally no idea what this is, but most likely someone eats this. Just like pretty much everything that was pulled out of the sea is eaten by someone here…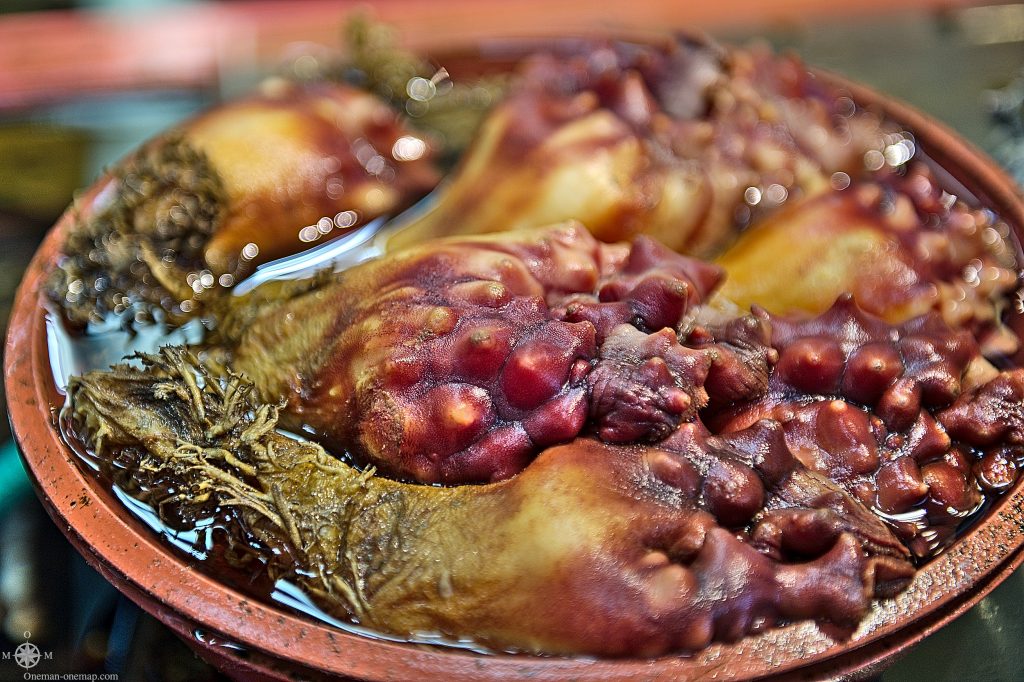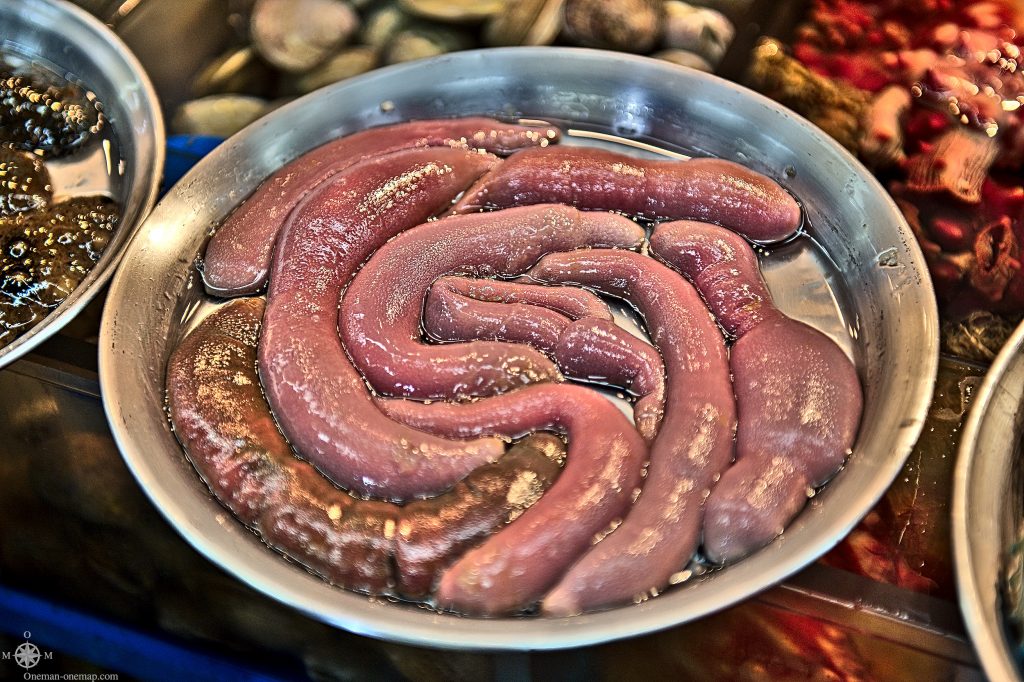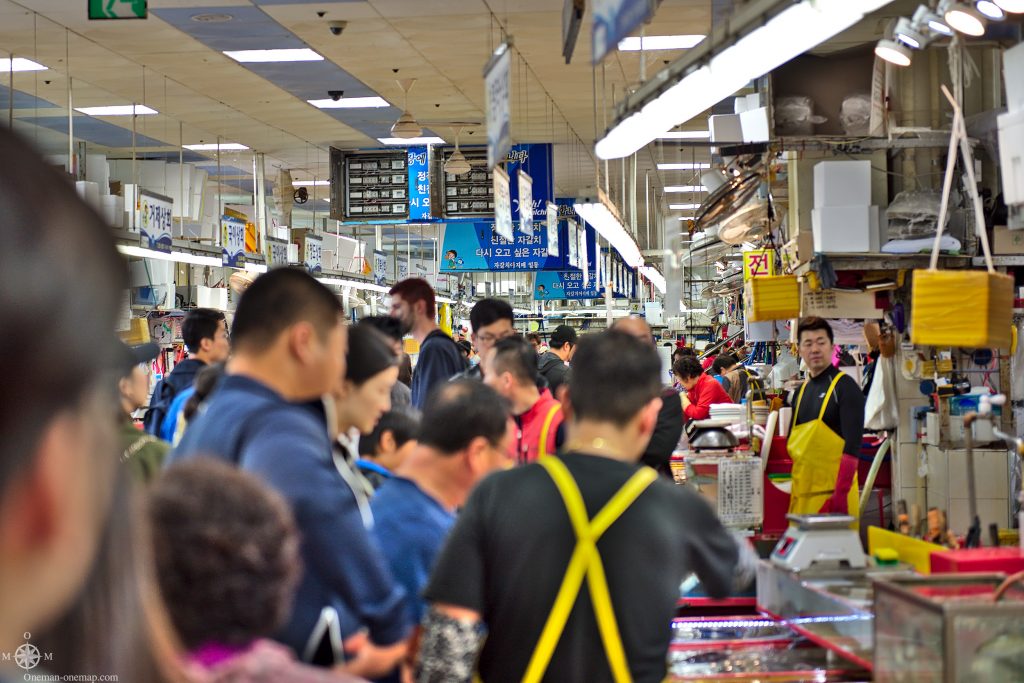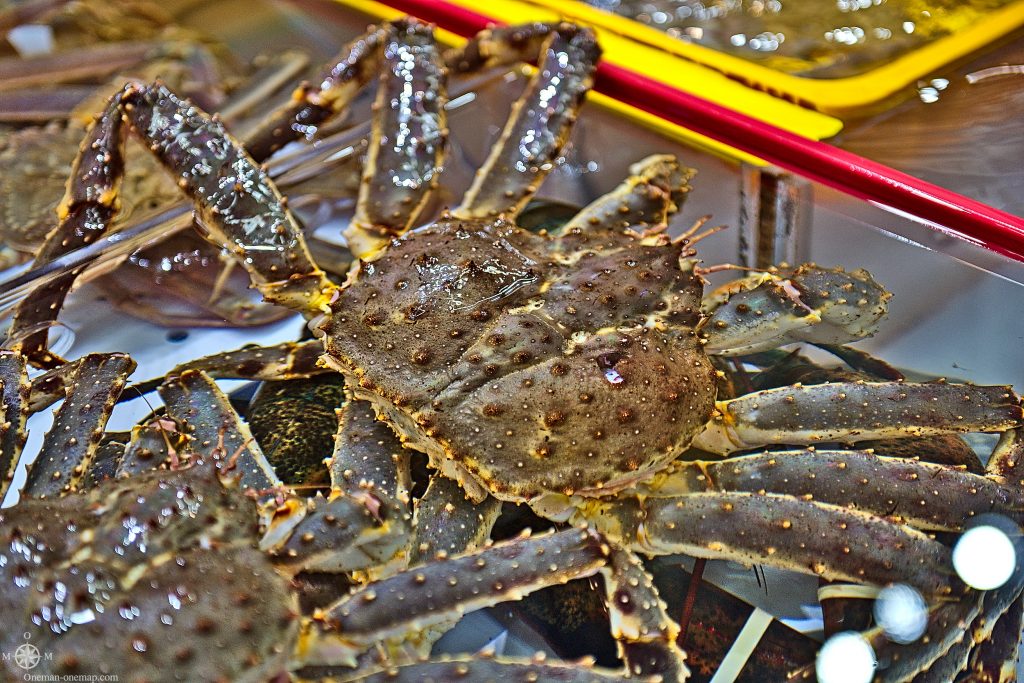 A special delicacy: Slime Eels (Hagfish). Eating these is supposed to, well, do wonders for… male potency. But the eels first have to be freed from the slime they secrete when they are under stress. They seem to have a lot of that slime. A whole lot. The lengths people go to for a happy marriage… 😉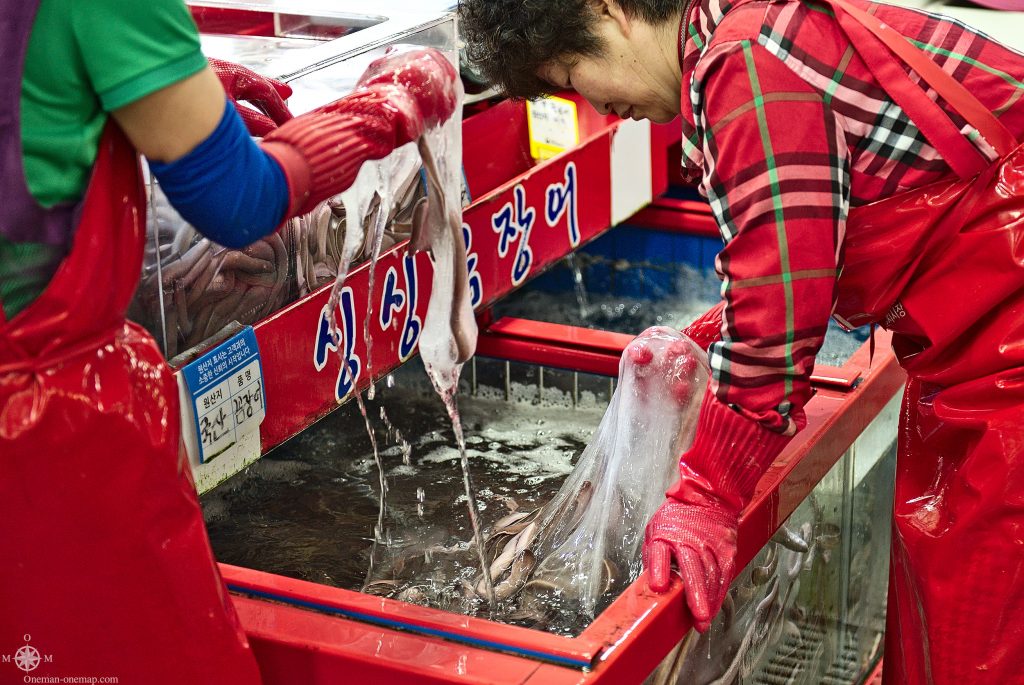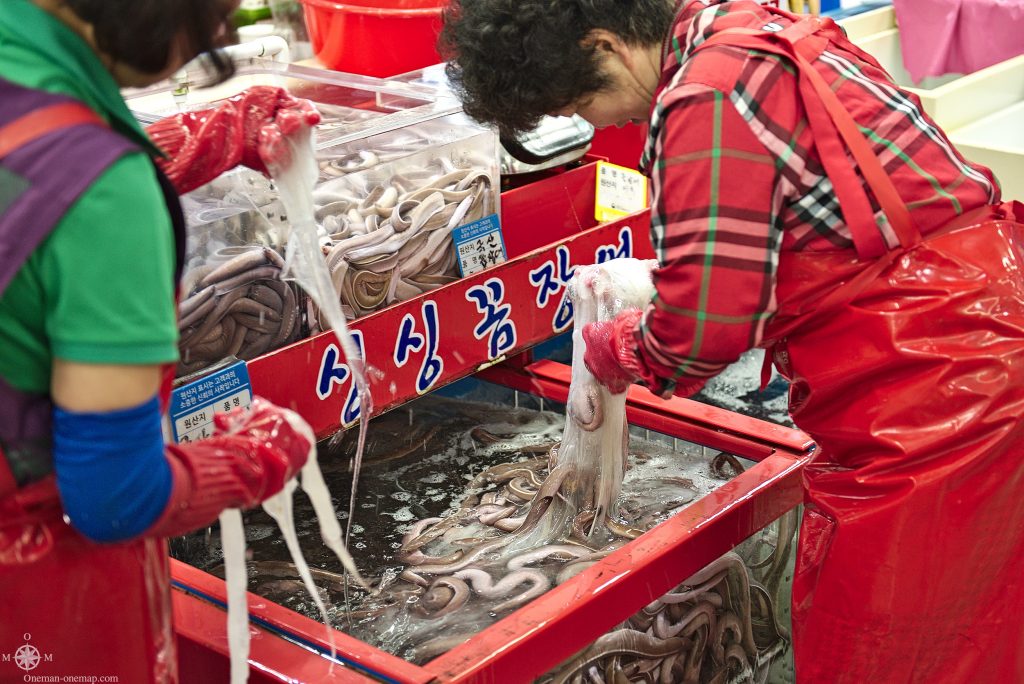 Within two weeks I had worked my way from the Demilitarized Zone to North Korea down to the Sea of Japan. Next stop: Japan! 🙂
Please follow and like us: